Sean Brock was once quoted by Eater as saying "I think it's illegal for me to get tired of cooking Southern food." Although I have long joked that I was born for the dining room instead of the kitchen, the comment resonates with me. I think it's illegal for me to get tired of eating Southern food. And no city does Southern food quite like Charleston, South Carolina.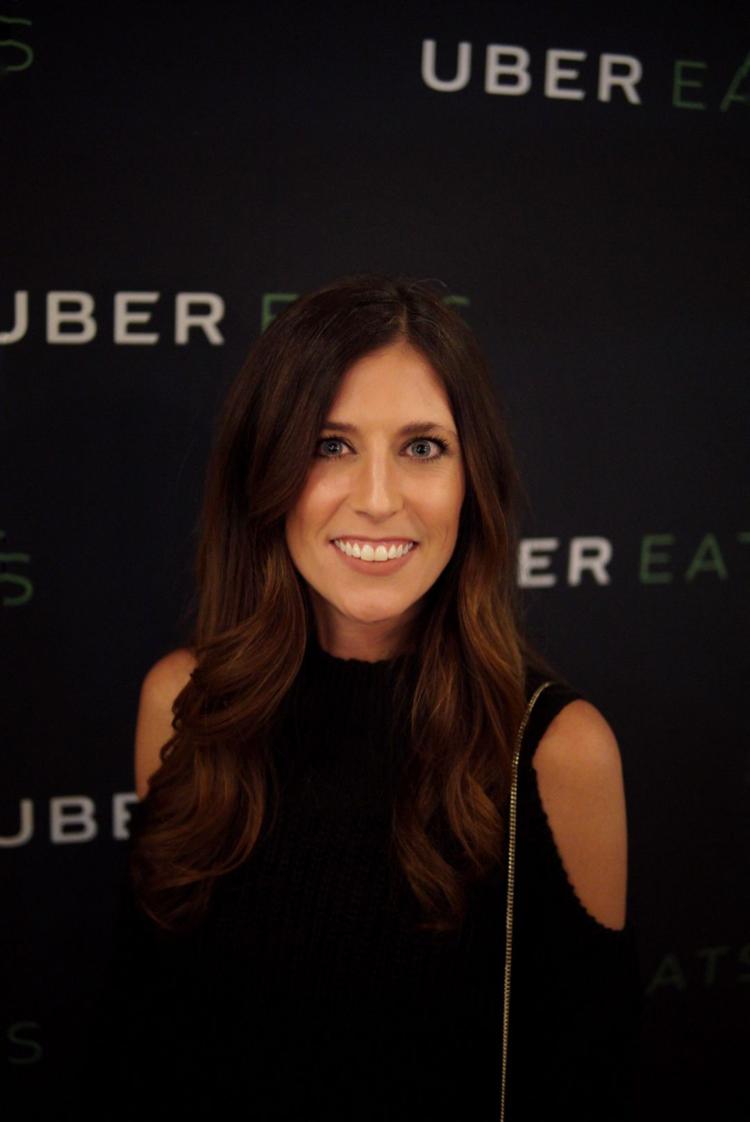 It should come as no surprise then that my Instagram account, Charleston Foodie Babe, which is dedicated largely to documenting my family's exploration of the Lowcountry's robust dining scene, features an abundance of Southern restaurants and Southern dishes. I am frequently asked for restaurant recommendations by locals and visitors alike. Many folks are hoping to be pointed in the direction of notable Southern fare. While I often strive to make personalized suggestions, I have recommended several dishes on repeat as of late.
Dynamic Dip Duo, The Royal American
Charleston warmly welcomed the addition of a full menu at The Royal American this summer. The Dynamic Dip Duo features a pimento cheese dip and a charred onion dip accompanied by pork rinds and Ritz crackers.
Crispy SC okra, Sorghum & Salt
A truly unique twist on a Southern classic, Chef Tres Jackson's version of fried okra incorporates Clemson blue cheese, plum, yogurt and benne.
Fried chicken skins, Husk
Surely you saw this one coming. More than any other food-related question, I am repeatedly asked, "Does Husk really live up to the hype?" to which I enthusiastically respond "Yes!" time and time again.
Geechie frites, The Obstinate Daughter
This is one of those dishes you never knew you needed until you have a bite, and then you wonder how you ever lived without it.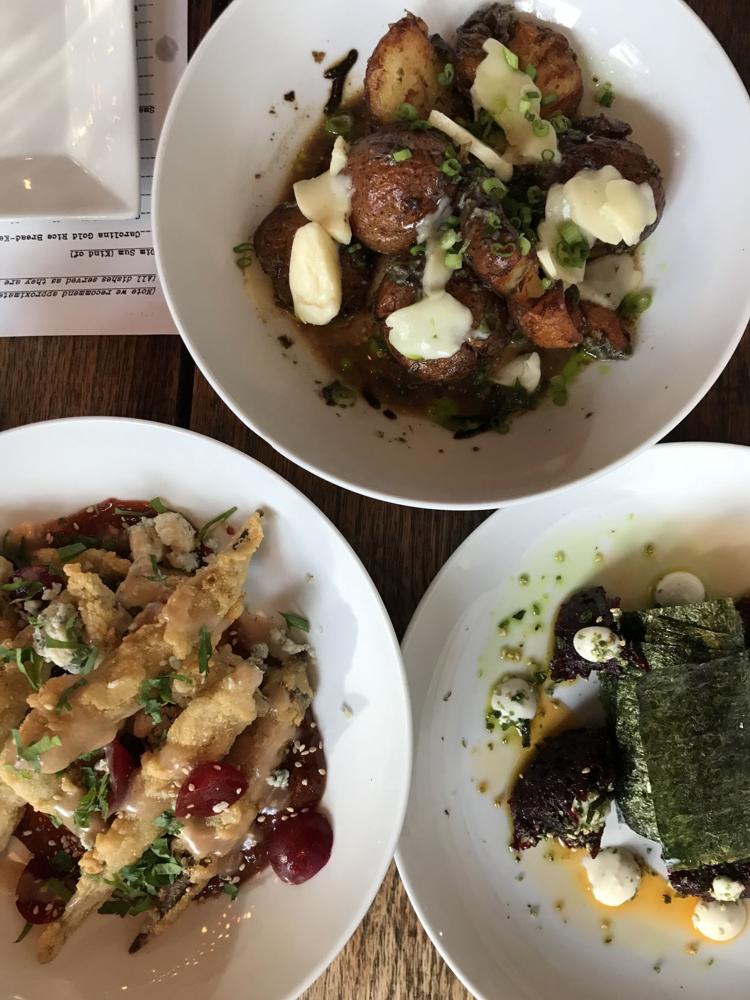 Oyster stew, S.N.O.B.
One of my most memorable Southern meals was a seven-course dinner in December 2016 hosted by Chef Frank Lee in celebration of the release of his cookbook, "The S.N.O.B. Experience." The second course was the Oyster Stew. I was smitten at first taste.
Shrimp Roll, Leon's Fine Poultry and Oysters
The fried chicken and oysters sure do hog the spotlight around this place. And rightfully so, of course, as both are outstanding. However, if you've got a Leon's craving, but want to change things up a bit, I encourage you to shift your attention to the shrimp roll.
Ribs, Rodney Scott's BBQ
I considered copying and pasting the entire Rodney Scott's menu here (right down to the white bread), but I was limited to 700 words. The ribs are served with your choice of two sides. Order the mac and cheese and greens.
Country Fried Steak, Page's Okra Grill
Anyone who knows anything about country fried steak knows the secret is in the white pepper gravy.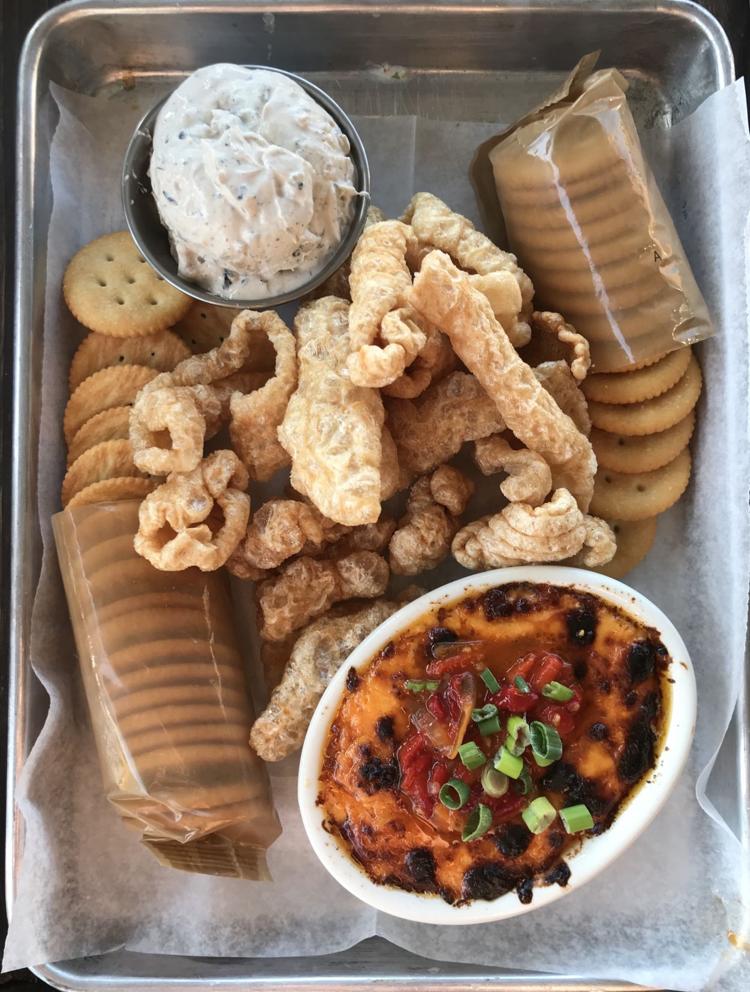 Hummingbird Cake, Luckhaus & Brubaker
I was lucky enough to discover the hidden gem that is Luckhaus & Brubaker after being served one of their cakes at a dear friend's birthday party. Since then, the James Island bakery has become a family favorite, and their hummingbird cake is one of the best I've ever tasted.
Caroline's Famous Pecan Pie Bourbon, Voodoo Tiki Bar
This ultra sweet concoction is served on the rocks and simultaneously evokes memories of my father's whiskey and my grandmother's pecan pie. Be sure to taste some of the bourbon-drenched pecans left at the bottom of the glass when you're done sipping your drink.
Stephanie Lee is the founder of the restaurant centric Instagram account, Charleston Foodie Babe, which is a collaborative effort with her sister, Melinda Lee.