Though John LaVerne was born in Charleston, graduated from The Citadel and launched a now 17-year-old business in the region's tourism industry, the Holy City hasn't become commonplace. In fact, LaVerne's passion for exploring the Lowcountry continues to grow.
Today, Charleston boasts an award-winning reputation as a top destination among domestic and international travelers. After founding Bulldog Tours in 2001, LaVerne has witnessed firsthand much of the area's meteoric rise in popularity. LaVerne, who also serves on the Board of Governors for the Charleston Area Convention and Visitors Bureau (CVB), also known as Explore Charleston, is quick to point out that increased attention from out-of-town audiences should not tarnish locals' opinions of the Lowcountry.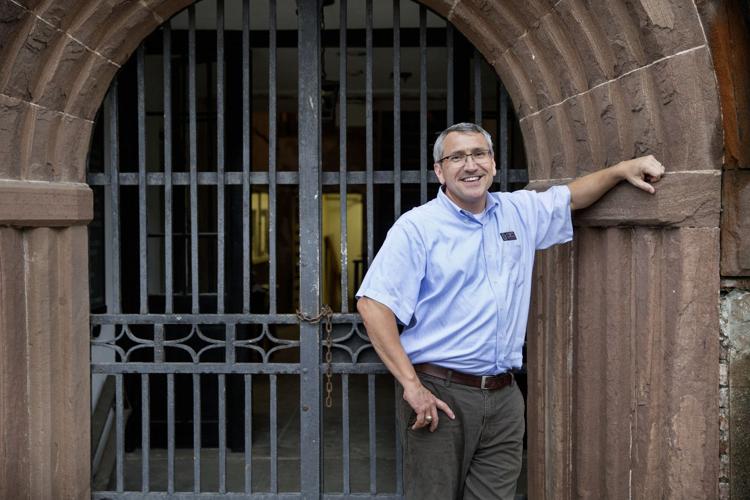 How does Explore Charleston spread the gospel of the Holy City as a great place to visit?
By focusing on what makes our area unique and authentic, the CVB gives visitors a true glimpse into what Charleston is about. They create brilliant marketing strategies that introduce the Lowcountry to the world.
A key function Explore Charleston serves is air-service development. It wasn't long ago when our flight options were extremely limited and expensive. The addition of new nonstop flights and increased frequency has opened a lot of doors for local leisure travelers, as well as our local businesses.
What do you like best about working with Explore Charleston?
Explore Charleston is committed to making Charleston the best possible community for visitors and locals. Along with helping tell the region's story to visitors, the CVB is heavily involved in workforce development and strives to be proactive in addressing various challenges facing the hospitality industry and the quality of life for residents. This gives me the opportunity to participate in finding solutions to complex issues that affect all of us.
The Charleston Locals program is a newer way that the CVB encourages Lowcountry residents to enjoy our lovely home. How does this program help folks get out locally?
Above all, the people of this community are the key to Charleston's success. There are so many things to enjoy across our region. CHSLocals.com provides area residents exclusive access to information, special offers and discounts that help us - as locals - play visitor in our own town.
Charleston is well-known as a travel destination for food and history, but what are some 'hidden gem' attractions?
Instead of listing all 2,583, I'll limit it to a few of the top ones. First and foremost, when exploring – get out of your car and walk, or ride a bike, and allow yourself to get lost in the beauty, charm and history of our region. There are secret gardens, architectural details and hidden gems in abundance.
While not exactly "hidden," the Hunley Museum in North Charleston is a great activity for history buffs. The exhibit is very interactive and my family loves it.
Another gem that's in plain sight is Mount Pleasant's Memorial Waterfront Park. The cleverly designed playground, fishing pier, ice-cream shop and views to watch the containerships in the harbor make for a wonderful experience. It's also a great place to see the sunset.
The Charleston area is known for fantastic beaches. What are some of the best ways to make the most of our beach season?
Go early and use one of the Charleston County beach parks. They have parking, bathrooms, showers and vending machines, which are all crucial when I take my family to the beach.
Truly, the off-season is a beautiful time to enjoy our barrier islands. It is amazing to have the sand and surf mostly to yourself. To take full advantage of the island experience, I also recommend including a seafood meal at one of the fantastic local restaurants.
The holidays are an enchanting time anywhere, but particularly in the Lowcountry. What Charleston holiday traditions do you keep every year?
Charleston is quite magical around the holidays. My holiday traditions include taking the family downtown and walking the historic streets without any specific route or plan. We enjoy exploring the streets and alleyways and taking in all the magnificent homes and other buildings dressed up for the holidays.
My kids always love the Holiday Festival of Lights at James Island County Park. You drive around the park with the windows rolled down and take in all 2 million lights. Park the car and visit Santa's Village, ride the carousel and eat lots of sugary treats.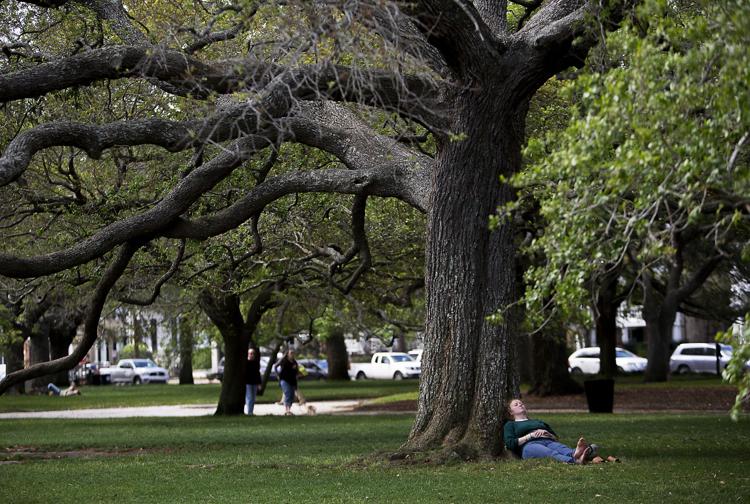 Staying with the holiday spirit, in your opinion what's the best Lowcountry gift to send to friends and family?
A sweetgrass basket filled with benne wafers. It's a slam dunk.
What is your idea of a perfect Charleston day?
The morning would start with coffee while walking my dog at sunrise in White Point Garden. After leading a midmorning walking tour, I'd grab lunch at one of our exceptional restaurants.
I'd then head home to Johns Island, my favorite spot to relax.
The late afternoon would include time on the front porch watching my kids and dogs play in the yard. End it with the perfect family dinner of barbecue, blue cheese coleslaw, collard greens, sweet iced tea and watching the sunset over the marsh in our backyard.
What inspirational Lowcountry local would you like to model yourself after?
I had the opportunity to spend time with Stephen Colbert after a Spoleto event this year. He was one of the friendliest, most sincere and charming people I've ever met. He values his family and loves his hometown. His generosity to our local schools is extraordinary.
What's your favorite time of year in Charleston and what makes it so special?
We're fortunate to live in a place that is incredible year-round. However, this region really shines in the spring. The azaleas are in bloom, the smell of jasmine fills the air, and all the gardens come to life. The weather is perfect, festival season is hitting its stride and people are getting back on the water.