We are blessed. We are talking about wellness nowadays rather than just health. We're going beyond "holistic" to embrace wellness as a whole-life phenomenon: not only how to survive but how to thrive. And in a world that consists of so much turmoil, how do we become better people who can contribute to wellness for our community as a whole?
Wellness is about mind, body and spirit. As an acupuncturist, I see the emotional and physical as being completely intertwined; one can easily impact the other. Chinese medicine refers to the heart as the "emperor" of the body. It governs the flow of blood: our circulation, our cardiovascular system. Where the blood stagnates, there is pain - physical and emotional. The blood holds our emotions, and if we cannot move through these emotions, we will suffer. Spirit is of utmost importance.
Spirit shows itself in our eyes - in a sparkle, gleam, brightness. Our vision guides us, creates our world, shows us the way, illuminates the path that will most fully nurture our spirit. Vision relates to the liver and gallbladder in Chinese medicine, the wood element. These organs call for action, movement. We have the opportunity every day to make choices and take actions that will nurture our health.
Taking a nod from Chinese medicine, let's reinvent and redefine what exquisite health can look like. Here are some of my favorite ways to enhance your wellness in the Lowcountry. If you are interested in trying a particular modality, ask friends for recommendations and then look at practitioners' websites or go in to meet them to see who resonates with your spirit.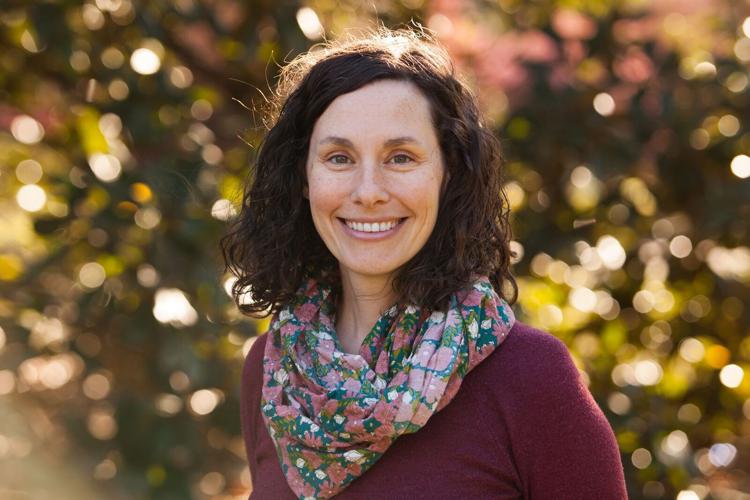 Mind
Improve your mindfulness, enjoy the present moment, calm your nervous system: meditate at Still Soul Studio, read a book in Hampton Park, soften into yin yoga with Ashlee Dixon at Community Yoga, watch for wildlife at Magnolia Plantation's Audubon Swamp Garden, enjoy theater during Spoleto Festival USA, gaze across the harbor at Sunset Park, swim in the ocean.
Body
Improve your health, enhance your vitality, strengthen your muscles: relax during acupuncture at Blue Heron Acupuncture & Apothecary, melt into massage with Becca Roberts, run in James Island County Park, get your groove on with Peace Love Hip Hop, zen out with Neurostructural Integration Technique with Libby Prim, discover the right foods for you with Dana Bufalino of Kind Roots, let go with Bowenwork with Liz McNulty, find the right supplements for you during a functional evaluation with Hillary Sabbato, work your booty at Pure Barre, strengthen and elongate at Studio 27 Pilates, walk along The Battery, take a natural approach to medicine with Dr. Sherri Jacobs, find your new clean skin-care regimen at Wildcraft.
Spirit
Get in touch with your essence, recognize the beauty of our world and the people in it, experience connection and unity: worship at Circular Congregational Church, take a silent retreat at Mepkin Abbey, wander the oldest romantic gardens in America at Magnolia Plantation, volunteer with Darkness to Light, look at art at The Halsey, resolve your grief with psychotherapist Judy Heath at the Life Guidance Center, discover new healing strategies through Holistic Life Coaching with Aleka Thorvalson.
And don't forget the basics:
Hug someone for at least 20 seconds each day. Hug a human. Hug a dog. Hug a tree.
Walk. Better yet, walk barefoot. Breathe fresh air.
Forgive others. Forgive yourself.
Talk to one another. Make eye contact. Smile. Remember we're all little souls walking around, learning as we go, capable and deserving of so much love.
Lisa Abernathy is a licensed acupuncturist and owner of Blue Heron Acupuncture & Apothecary in West Ashley.