Katie Zimmerman is no stranger to speaking out for better bike paths and pedestrian routes throughout the Lowcountry. But in April, it will become her full-time job.
Zimmerman has been hired as the new executive director of Charleston Moves, a nonprofit that advocates on cycling and pedestrian issues.
She will deal with many of the same local officials she has worked with since 2009 when she began working for the Coastal Conservation League. In 2013, she became the league's program director for air, water and public health, and has pushed for new sidewalks, bike paths and similar projects.
Charleston Moves operated for years as a grassroots nonprofit with no staff. Zimmerman is only its second full-time director, succeeding Kurt Cavanaugh, who held the post for two years before leaving last fall.
Like Cavanaugh, Zimmerman said she doesn't own a car or drive much at all, so the issues of cycling and walking as transportation "are very personal to me."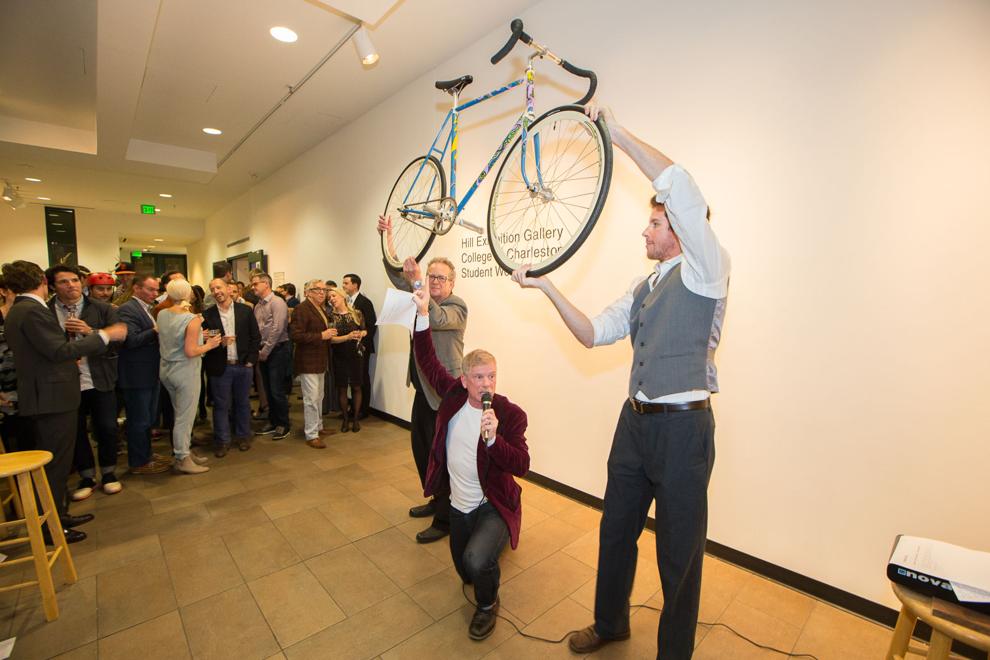 Cavanaugh was credited for broadening the organization's membership and budget, which is now about $200,000 annually. But one of his last great accomplishments came when Bicycling magazine put Charleston in its "Hall of Shame" and labeled the city the nation's worst for biking.
"Yes, this beautiful community on the sea may very well be the best city in the world. Unless you actually live in Charleston, and want to safely get around by bike," the magazine said, largely citing recent opposition to changing a traffic lane on the T. Allen Legare Bridge over the Ashley River for bike and pedestrian use.
While City Council narrowly voted to support the change, Charleston County Council has delayed action on it, and the project remains in limbo. Between 2011 and 2015, 15 people have been killed riding bikes in Charleston County, Bicycling noted.
"Since the bike lane on the West Ashley bridge was first proposed in 1976, county and city officials have approved the design and construction of the project four times, in total," the magazine said. "Yet it remains unbuilt."
Zimmerman said that project, and establishing safe bike-ped routes across other Lowcountry rivers, will be among her top priorities, along with addressing other gaps in bike paths and bike lanes. She would like Charleston Moves to have a map outlining the greatest problem spots, "then we just need to look at our opportunities and just start cherry-picking."
Charleston Moves Board Chairman Tom Bradford said the group got 29 applications and did extensive interviews with a few finalists before selecting Zimmerman.
"She's a really smart woman who knows the ropes around Charleston and has been involved," he said.