Yeti Coolers is prying open the financial lid on its future downtown Charleston store, one of just two planned retail locations that are on its books.
In a document filed with the U.S. Securities and Exchange Commission late last week, the Texas-based company said it's planning to shell out as much as $6 million in capital expenditures to expand its brick-and-mortar presence to King Street and to the much larger Chicago market by late 2018 or early next year.
Currently the premium cooler maker operates just one store — in its hometown of Austin — though its pricey merchandise is available online and through numerous chains, including Half-Moon Outfitters, Palmetto Moon and Dick's Sporting Goods.
As previously reported, Yeti inked a 10-year lease in August for the 5,349-square-foot ground floor space at 360 King St., just south of Calhoun Street.
Last week's financial disclosure document showed the company will have to sell more than 112 of its standard $249 Tundra 35 coolers each month just to cover its rent bill of $28,000, or about $67 a square foot. That works out to $336,000 on an annual basis.
By comparison, Yeti said it's paying $45,000 — or about $97 a square foot — for the slightly larger Chicago store.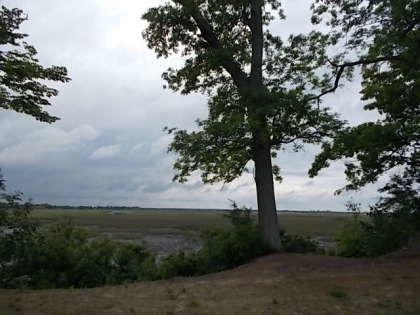 Up for bids
Two of the last pieces of excess property owned by the State Ports Authority are about to hit the auction block as the agency wraps up its plan to shed all real estate that isn't used for port business.
The authority — which operates the Port of Charleston — plans to list a 162-acre parcel in Berkeley County in the next few weeks, with the goal of selling it by the end of this year. The vacant site — off Jack Primus Road near Clements Ferry Road — has a market value of nearly $4.4 million, according to Berkeley County property records.
It currently falls under deed restrictions of the adjacent Charleston Regional Business Center, which forbids the property to be used for any non-railroad or non-port business until Dec. 30.
The authority also plans to list a 34-acre, undeveloped site on the northern edge of Daniel Island by Dec. 31.
"It is my goal to be out of the non-operating real estate business by the end of this year, and I think we'll be close to meeting that," said Jim Newsome, the SPA's chief executive officer. "But it takes a bidder and it takes the right price."
To date, the ports authority's biggest real estate deals have involved its Concord Street headquarters — which Los Angeles-based Lowe plans to develop into a luxury hotel — and the abandoned Port Royal site near Beaufort, where a developer plans new homes, shops, restaurants and a hotel.
Earlier this year, the authority sold two parcels near Charleston's blossoming technology cluster along Morrison Drive to a local real estate investment firm.
All told, those sales brought in a combined $55.9 million before expenses. It's money that can be used for port operations and capital projects as the maritime agency builds a new terminal in North Charleston and buys new cranes and other equipment to handle the large container ships traveling to the East Coast through the expanded Panama Canal.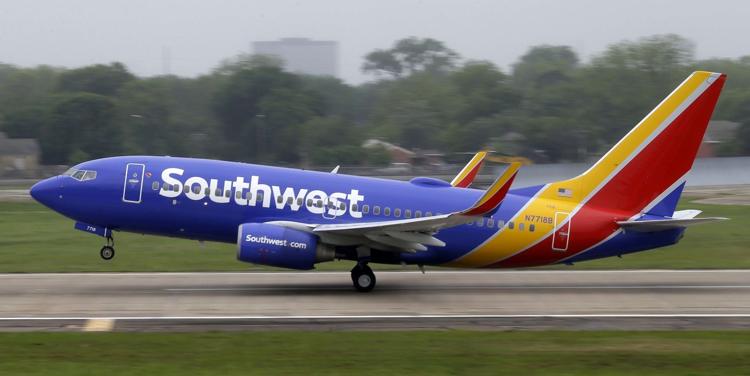 Springing back
One of Charleston International's growing air carriers is bringing back a seasonal flight next spring.
Dallas-based Southwest Airlines will resume Saturday service April 13 between the Holy City and Denver, the carrier announced Thursday.
Flights to the Mile High City will continue through June 8.
Earlier this year, the airline offered seasonal routes in April and then boosted service to daily flights from June through August. It's too early to tell if it will tack on the daily summer legs again, since the booking schedule only goes through June 8.
Denver-based Frontier Airlines, which launched service in Charleston earlier this year, offers three flights each week to its home base.
Southwest currently offers three daily flights from Charleston to Baltimore, two to Chicago Midway and one each day to Nashville and Houston.
Charleston International is the state's busiest airport, with 3.99 million passengers coming and going last year. It's expected to surpass that count and set a new record this year of more than 4.3 million, according to the latest estimates.
Through the first eight months of this year, 2.99 million people have flown in and out of Charleston.

Return on investment  
Shareholders of the Bank of South Carolina Corp. will be pocketing an extra treat this Halloween.
The board of the Charleston-based lender last week approved a bonus dividend of 10 cents a share, on top of its normal quarterly payout of 15 cents. The checks will go out on Oct 31.
The special dividend is tied in part to the nearly 28 percent earnings gain the community bank reported for the first six months of 2018. Its third-quarter results are expected to be released later this month.
"We believe the economy of the Lowcountry is strong, and with the addition of our North Charleston office to open next year, we are excited about the future of the Bank of South Carolina," CEO Fleetwood Hassell said in a statement.
Work started in May on the new location at U.S. Highway 78 and Ingleside Boulevard. It's expected to be completed by mid-2019. The bank will occupy the first floor of the two-story, 20,000-square-foot building. It also will relocate its mortgage business to the North Charleston site from Morrison Drive on the peninsula.
The new branch will be the fifth for the bank, which opened its doors in 1987 in downtown Charleston and has since expanded to Mount Pleasant, Summerville and West Ashley.
Oasis on the way
A 50,000 square-foot private social club and event venue is under construction on Charleston's upper peninsula.
The Wonderer is being branded as an oasis for "creative, entrepreneurial and influential leaders" that promises to be a respite for members from the city's "tourist-heavy streets."
Construction on the complex, which is at 1705 Meeting St., began in August. The club is projected to open fully by next summer.
The Wonderer's executive board includes Steve Palmer, managing partner of restaurant group The Indigo Road; Christian Bryant, vice president and publisher of Garden and Gun magazine; and Mike Shuler, head of King Street Commercial.
Membership includes access to a swimming pool, co-working space, fitness classes, a gym, a steam room and a sauna. All food and beverage purchases are charged separately, and private training sessions, access to conference rooms, cabana rentals and other extras will be offered at an extra cost.
Members will also be invited to monthly events and receive discounts on rentals of The Garden. The complex's 4,500 square-foot outdoor event space is scheduled to open this fall. 
Right now, memberships are priced at $750 with an additional $175 in monthly dues. Dual memberships, good for two, can be purchased for a $1,000 entry fee and $250 a month. However, fees may go up as the opening date approaches. Applicants must be 21 or older.