Yes, K-12 schools in SC should do more to teach financial literacy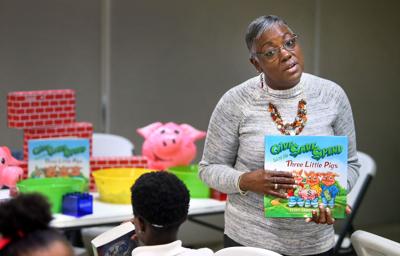 I regularly talk to adults who don't really understand how a mortgage works, how a credit score is determined and why that's important, the basics of retirement savings, or the fundamentals of our nation's income tax and Social Security systems.
All of those things are so crucial to the finances of all Americans, they should really be taught in K-12 schools. This year, lawmakers in Columbia will consider making personal finance instruction a high school graduation requirement.
Many of us can probably think of things we were taught in high school that proved to be of limited use in our adult lives, but few of us will go through life without taking out loans, saving for retirement and paying taxes.
Financial literacy can mean the difference between a lifetime of poor fiscal decisions and knowing how to make the most of one's money, at any level of income.
There are countless ways to learn, at no cost, about personal finance, but many of those who need such information most don't seek it out, or seek it in the wrong places. That's why it's so important to teach financial literacy in grade school, and middle and high schools.
Some schools do that now, and it's impressive. Many do not.
Yes, we already ask so much of our public schools, and our teachers — particularly in South Carolina, where they are paid so little. We expect schools to educate, socialize, keep safe and sometimes feed our children. But teaching financial literacy does fit well within the mission of educating youth and preparing them for the working world.
South Carolina already requires that "financial literacy instruction shall be incorporated within current courses throughout the state." One challenge is that financial literacy can mean so many things.
For example, students might participate in exercises where they simulate buying and selling stocks. Sometimes, lesson plans are distributed by banks, financial companies, and even politically oriented think-tanks, and those lessons may be excellent, or tainted by particular agendas.
The thing is, most adults in the U.S. don't buy and sell individual stocks. But most do borrow money, in many ways for many purposes, and all have to figure out the best ways to live within their means.
There are lots of free personal finance education resources for individuals and teachers. Here are several examples:
My Classroom Economy — free lessons and teaching materials, affiliated with investor-owned Vanguard, one of the world's largest investment companies. Online at myclassroomeconomy.org.
The National Endowment for Financial Education, Online at nefe.org.
The Future Scholar Financial Literacy Program. Resources for teachers through South Carolina's college savings plan and web-based learning platform EverFi. Online at scfuturescholar.everfi.com.
Your Life, Your Money. An excellent collection of resources, videos and lessons for individuals and teachers, from the Public Broadcasting System. Online at pbs.org/your-life-your-money.
I'll never forget the time, during the Great Recession, when a grown man broke down and cried after I explained the terms of his home mortgage, which he was having trouble paying. It was an interest-only loan with a high interest rate and a balloon payment, which meant he would still owe roughly the same amount he borrowed, after making monthly payments for 30 years and building up no equity in his home.
That sort of abusive loan, and why such things should be avoided, is exactly the sort of thing that should be taught in high school. 
Budgeting, credit scores, loans, interest rates, and the many types of scams and legal financial traps to avoid — payday loans, title loans, high-interest credit cards, zero-interest loans that default retroactively to double-digit interest rates if a payment is late — these are among the basics people need to understand to get through life.
A bill in the Legislature — Senate Bill 15 — would require high school students to "complete a one-half credit course of study in personal finance as a requirement for high school graduation in place of existing economics coursework requirements." An exam would be required.
If that bill succeeds, the next challenge would come as the state Department of Education develops the curriculum.  
Reach David Slade at 843-937-5552. Follow him on Twitter @DSladeNews.