The Lowcountry will get another source of ultra-fast broadband access early next year, as the region's service providers increasingly compete over speed.
WildOpenWest — better known as WOW Internet, Cable and Phone — promised Tuesday to bring gigabit download speeds to the Charleston area early next year, becoming the third provider to do so.
It will join AT&T and Moncks Corner-based Home Telecom in offering the high-speed service, which blows past typical Internet connections. A download of 1 gigabit per second is almost seven times faster than the next-fastest connection in the region.
Like AT&T and Home, WOW's service won't be available everywhere. The Internet and cable TV provider has a relatively limited reach in the Lowcountry, with a footprint that roughly follows Interstates 26 and 526. Its cables run down from Summerville to North Charleston and over to Johns Island and Mount Pleasant.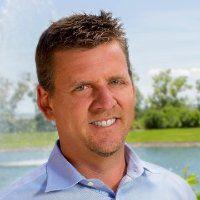 Unlike the others, Denver-based WOW isn't building new infrastructure or laying fiber to achieve faster downloads. Nick Moorehead, its Charleston system manager, says the company will need to update equipment at hundreds of connection points, but the coaxial cable it has already installed can carry gigabit speeds.
Moorehead says the company doesn't yet know how long it will take to prepare its system, but the faster service should be ready by the middle of January or February.
"It's not an easy process, but it's not writing 'War and Peace,'" Moorehead said. "It's somewhere in between."
The new service will cost $80 a month with a two-year contract or $90 a month on a flexible plan. That's comparable to other gigabit offerings in the area.
WOW, which is owned by WideOpenWest Inc. of Englewood, Colo., had 776,500 customers in its 19 U.S. markets as of June 30.
Its announcement marks an increasing focus on speed among the Charleston region's Internet providers, and it highlights the expansion of super-fast downloads that have been relatively rare until recently.
AT&T only announced its gigabit plans a year ago, saying it would install fiber cables in Mount Pleasant, Summerville and West Ashley. Home Telecom's ultra-fast service dates to 2013, but it had been fairly limited until recently. The Charleston peninsula, for instance, got its first gigabit connections earlier this year.
And while Comcast, the region's other major broadband provider, hasn't announced gigabit service, it has likewise turned its focus to speeds. The company said last week it would boost customers' service later this year.
The arms race is partly a response to the spread of web-connected devices like speakers and thermostats that pile onto the average home's Internet use. It's also a reaction to bandwidth-hungry customers who stream music and movies more often.
WOW chief executive Steven Cochran says offering gigabit service is a way to "future-proof" its system as those trends accelerate. The company, which is the nation's sixth-largest cable TV provider and formerly was known locally as Knology, plans to roll it out nationwide next year.
"WOW's previous network investments have enabled us to provide 1 Gig services through existing coax plants with minimal capital expenditure," Cochran said in a statement. "We are taking advantage of the opportunity to future-proof our entire network to power the data-hungry devices and connected gadgets our customers love."