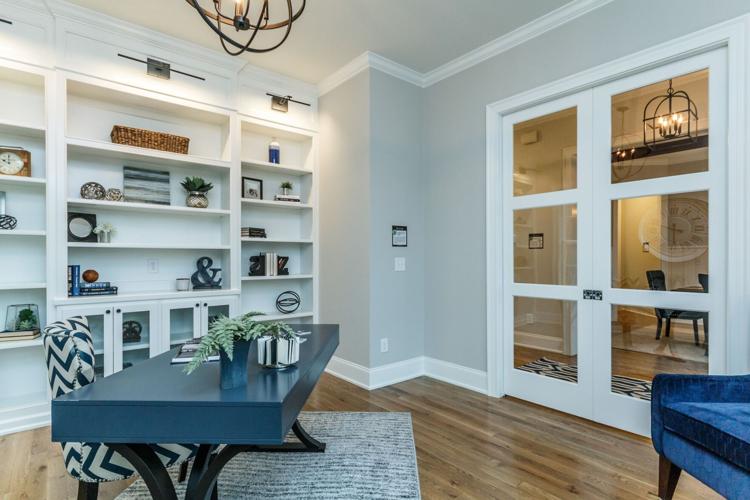 The pandemic has touched every area of our lives.
For many of us, that means working from home. Being a writer for over two decades, I've had a room set up as a home office no matter where I've lived. An office space inside the home has to function for work and is just as important as the one you get in your car to drive to.
Ideally, A home office is a space where one can go that is separate from the rest of the home. A quiet space to focus, make phone calls or have virtual meetings. This is becoming the norm rather than the exception these days.
The transition hasn't been as easy for some. Those with children who've had to balance their work part of the day with kids getting homework done and getting what they need, the transition – to say the least – has been challenging.
According to an article in The Atlantic, ". . .the pandemic has forced nearly two-thirds of Americans to work remotely, making it clear just how much work can get done from home, even despite the presence of children."
ZipRecruiter has seen an uptick of remote work opportunities – from 1.3 percent in mid-March to 11.3 percent in May. According to a CNBC article, "remote tools are exploding." Zoom, Slack and other remote-friendly tools have seen an 800 percent increase in subscriptions since March, according to the article. That same article gave evidence from Global Workplace Analytics that "employers can save $11,000 a year for every employee who works remotely have the time."
Global Analytics' "Global Work-from-Home Survey" of May 2020 surveyed 2,865 people over a six-week period. The respondents were office-based employees. Pre-pandemic, 31 percent were working from home on a regular basis. That percentage jumped to 88 percent during the pandemic. Their report indicated that 68 percent, "overall, are very successful working from home," and another 72 percent said that they had access to everything they needed to work remotely.
It appears that working from home is here to stay, at least for the foreseeable future. I reached out to three industry professionals to find out what buyers are looking for in that space and what some business forecasters are referring to as "the next normal."
Demand is here to stay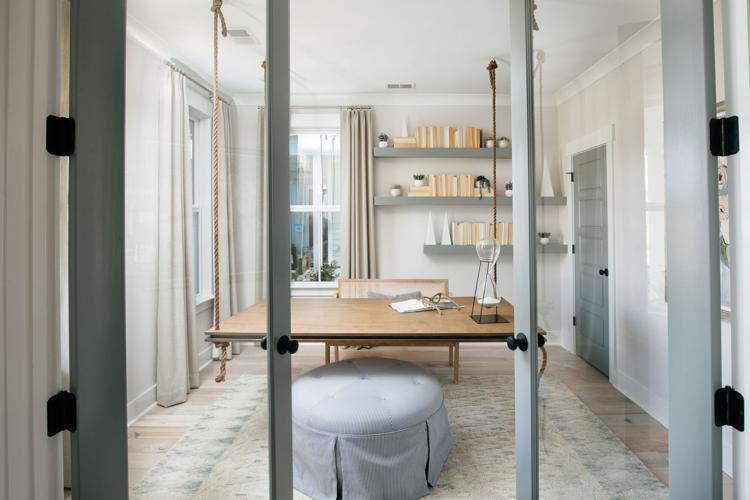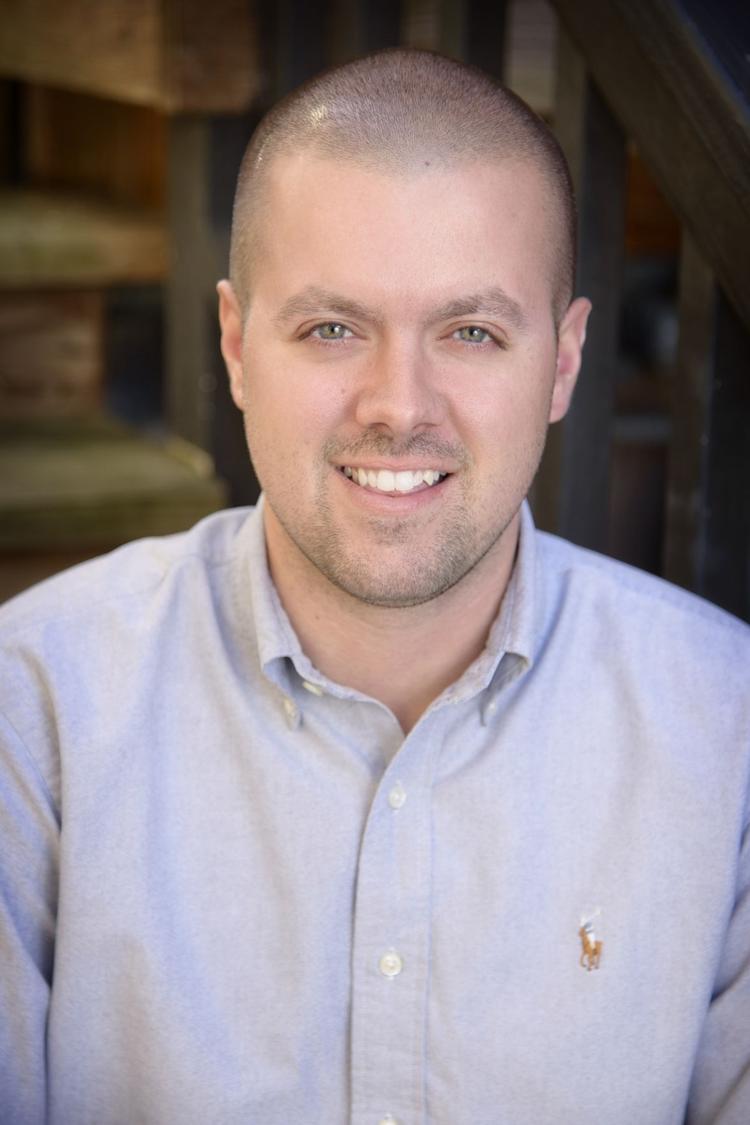 "With everything going on right now surrounding COVID-19, dedicated office space is top-of-mind for a lot of buyers," said Jonathan Bailey, Charleston Division President of Homes by Dickerson. "We do try to talk through all of the options with buyers – if a space can have multiple uses, it could help with home value in the long run."
Homes by Dickerson began as a two-man operation in the mid-70s and expanded to a custom builder in the Carolinas. According to Bailey, there is more of a demand for work spaces and home offices. And not just spaces that are off a dining or living area.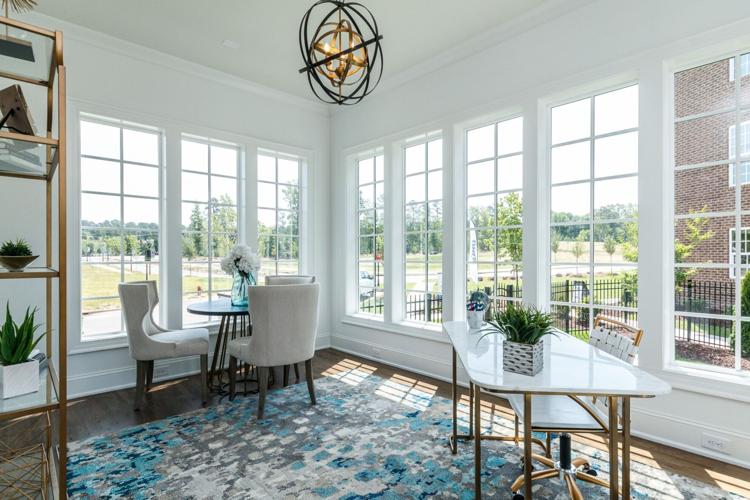 "We are seeing an increase in home office spaces," he said. "Many of us are working remote and school scenarios need this kind of space. Even people who aren't working fulltime remotely are preparing for the possibility of it."
Experts agree with him. According Global Work Places Analytics, their best estimate is that they will see a "25-30 percent of the workforce working at home on multiple-days-a-week basis by the end of 2021." Their predictions, post-pandemic, are that companies and corporate leaders won't forget about how this new normal has worked and in some cases, work productivity has increased. "The genie is out of the bottle and it's not likely to go back in."
Add reducing one's carbon footprint to that (i.e., no commuter travel) and builders, brokers and other industry professionals are seeing a trend that's not likely to go away.
"Clients are looking for separate workspaces that can be closed off," Bailey explained. "Virtual meetings one of the reasons. People need a space that is private, quiet and away from other home distractions."
Carolina Park in Mount Pleasant and the Nexton community in Summerville have new homes by the custom builder, many of which are incorporating these extra rooms into floorplans.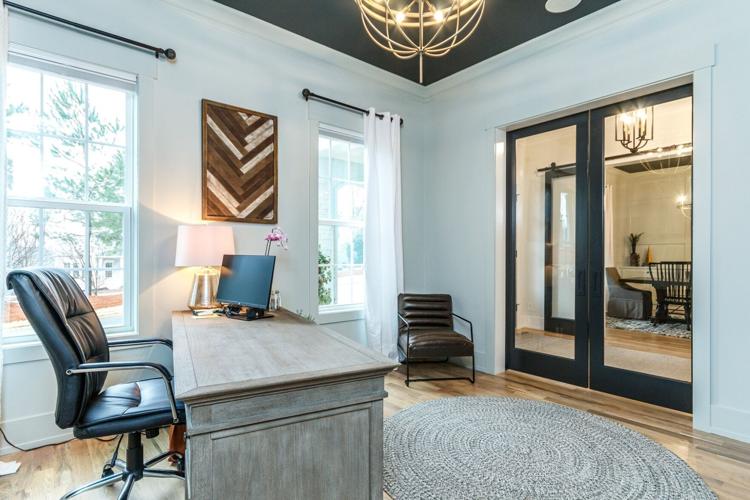 "Both here and in our North Carolina market, buyers are requesting home offices or flex spaces and it varies dependent upon the home plan we start with," said Bailey. "In some, buyers opt to get multiple uses out of a space by adding a built-in desk. In Nexton, we have a floorplan that has a light and bright study that is toward the front of home. In Riverside, at Carolina Park, we have been actively working on private home office space and flex spaces that have multiple uses."
Whatever budget or choice, Bailey said storage is important to working-from-home professionals – whether that means closets or built-in cabinets with shelving. That, and good lighting.
"Good lighting is important, so good overhead lighting is what buyers want," Bailey said. Indeed, it is. Who knew how one could appear in Zoom meetings without the "right" lighting?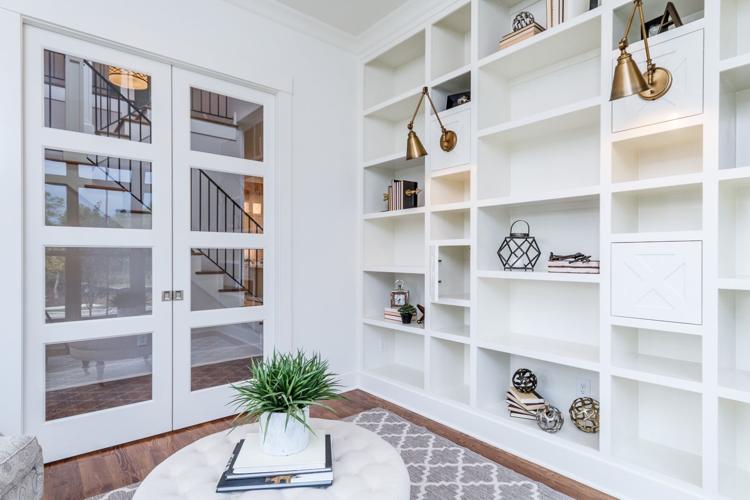 Though open concept isn't "out," separating home from work space is in – in a big way.
"Open concept has been such an important part of design for so long, and now clients want to add French doors or pocket doors for flexibility," Bailey said. "Most want their home offices light and bright – very light or white walls and light-colored flooring seems to be consistent as well. Clients want those flexible spaces to offer more privacy now, and we're doing that more and more."
Yours, mine and ours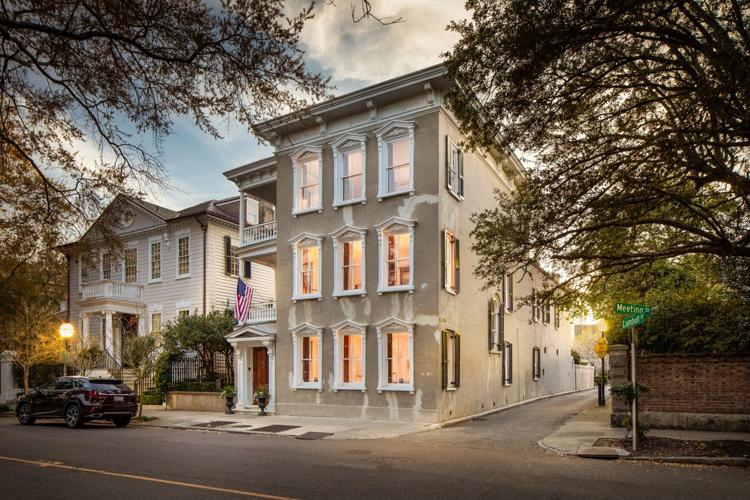 Working from home often involves two people. Finding creative ways in which a couple can co-exist peacefully and productively in a shared space is also on the rise. Separate work zones within one room are alternatives for many who have to work remotely.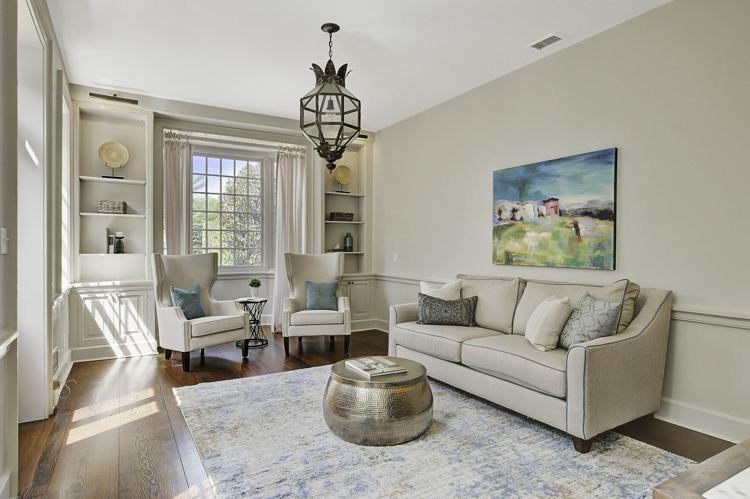 "In the past, one of the first things our clients always inquired about was the kitchen or outdoor entertaining spaces," said Mary Lou Wertz, Broker/Founder of Maison Real Estate. "Now we are asked more and more about home offices and spaces for children to home school from."
The need for spaces for kids to do homework is more important than ever according to Wertz, and that space needs to be away from the home office.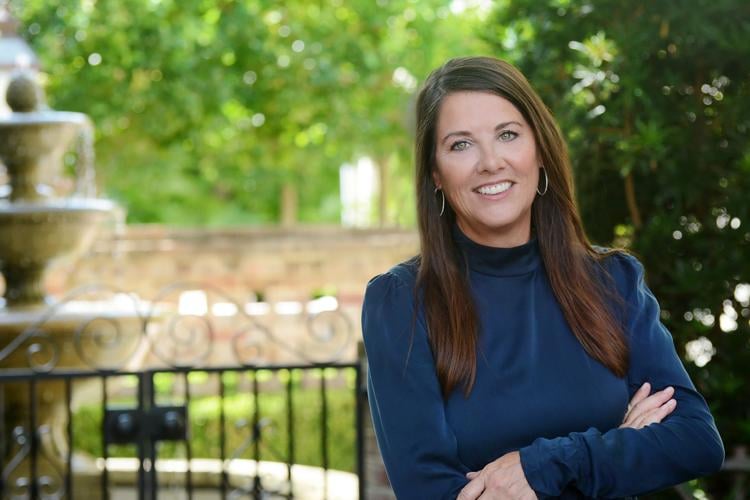 "The most important aspect of a home office is privacy," Wertz said. "Having a professional, separate space that prevents what is now known as 'Zoom bombing' has become extremely valuable. We are seeing a trend away from the open floor plan for just this reason. I'm sure we all have seen funny clips of video calls being interrupted by children and pets."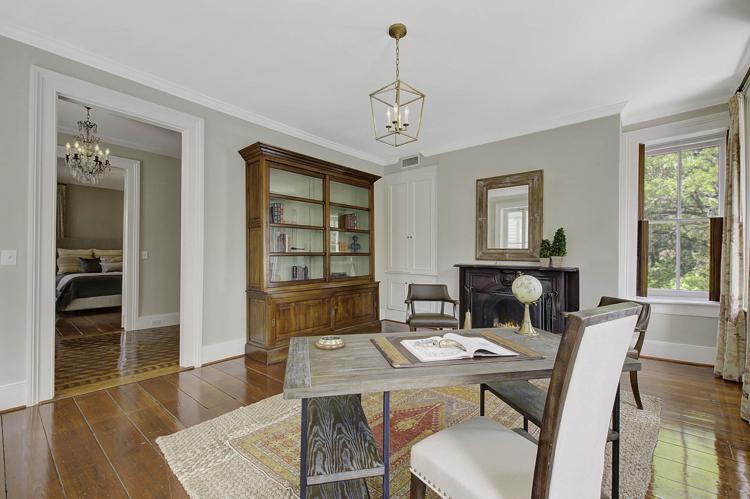 Wertz' listing at 17 Meeting Street has two options to keep those embarrassing Zoom bombs at bay. A his and her office is on the second floor of the home and away from the main areas such as the family room and kitchen. A separate 889-square foot guest house is another option.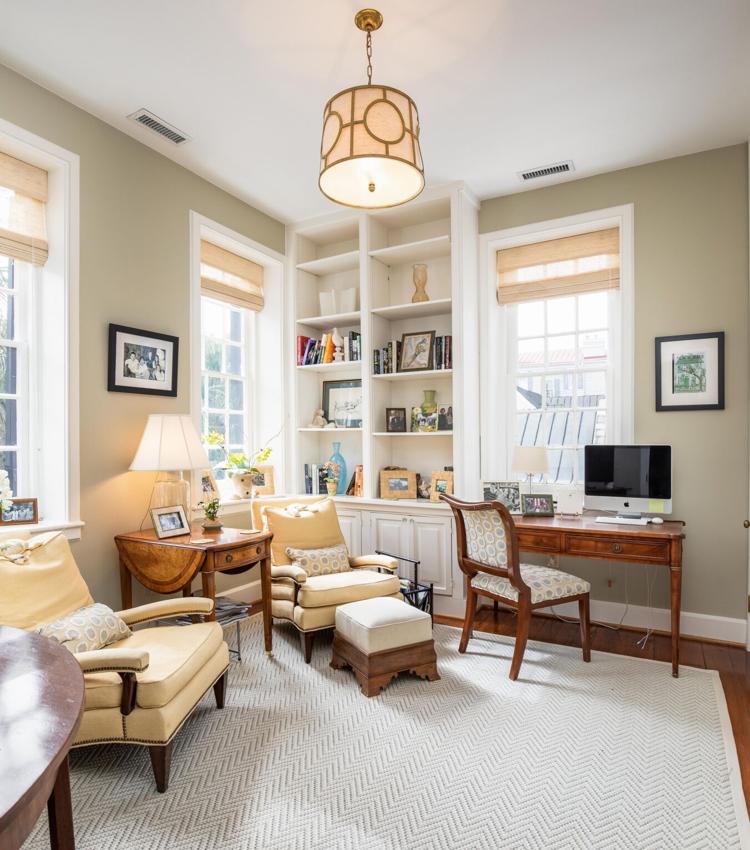 "We're fortunate in Charleston that many homes include original kitchen houses that are often converted to guest suites, at-home offices, exercise rooms or even painting studios," said Wertz. "This home's guest house includes a family room, eating area, bedroom and full bath. It would be a perfect office with a great deal of privacy."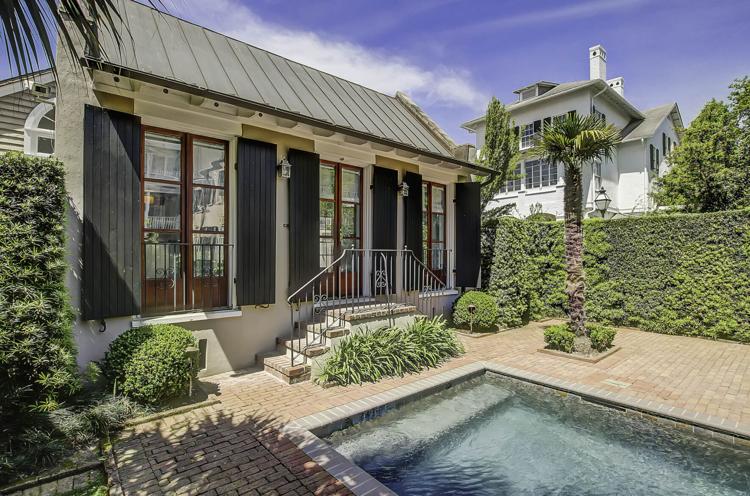 The five-bedroom home lists for $6.45 million and is the ultimate when it comes to urban living in downtown Charleston. The current owners opted to use the back rooms as an office suite. When it comes to cushy, comfy offices spaces, this home sets a high bar. With over 5,200 square feet and three floors, there are plenty of spaces to choose from.
Built in 1756 and completely renovated, this brings working at home (think Zoom calls on the piazza outside your office) to a whole new level. And who wouldn't want to go for a dip in the pool after a long day of telecommuting?
Multipurpose meets multi-functional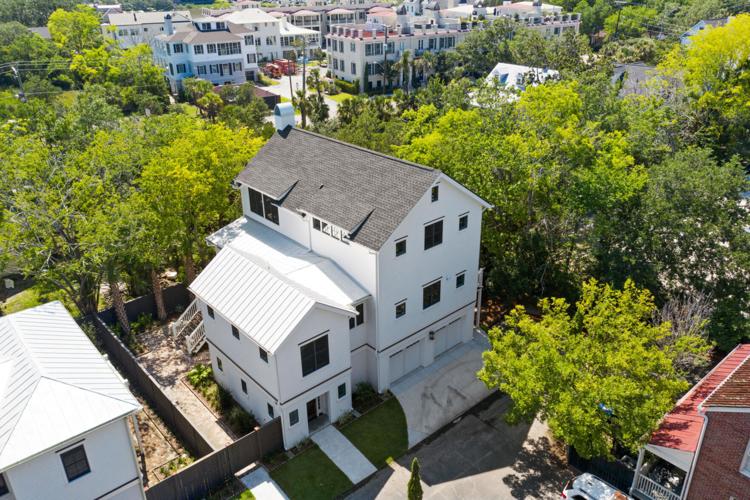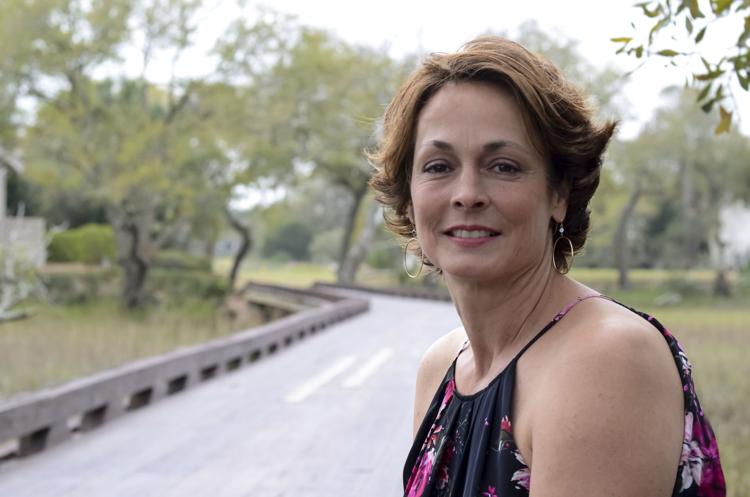 "If you work from home, it's nice to step away from what is the 'normal' in your everyday living and feel as if you've gone into your own area," said Dawn Marquez of The Boulevard Company. "It's still workable for rooms to be multipurpose, a bedroom can become an impressive home office, but I'm seeing now that buyers like a separate space for the home office."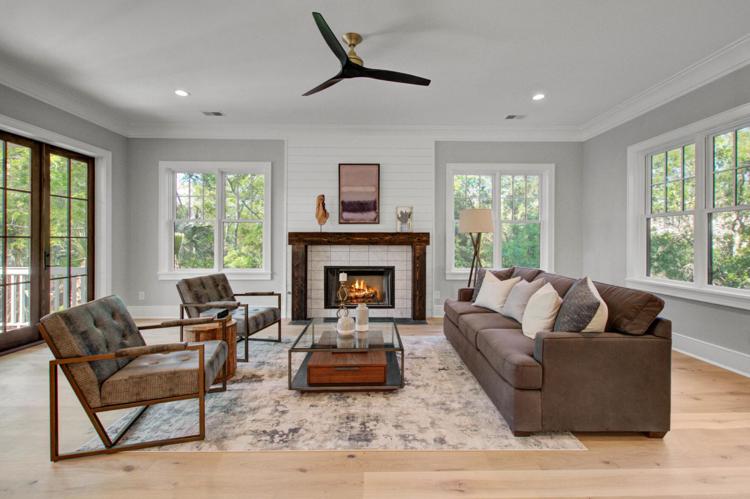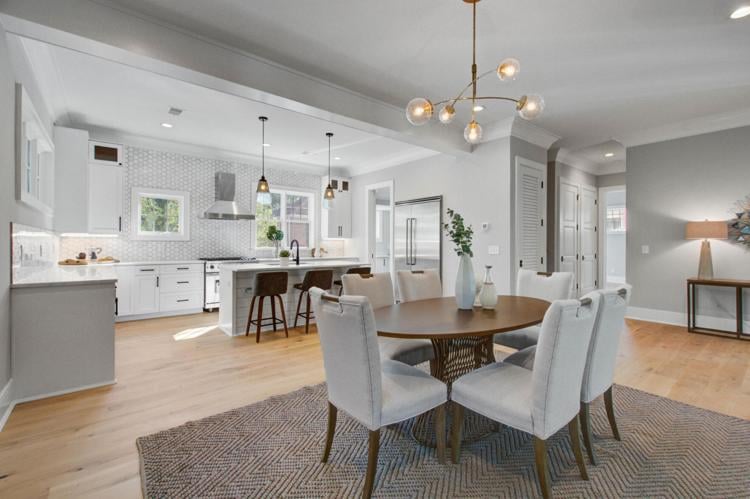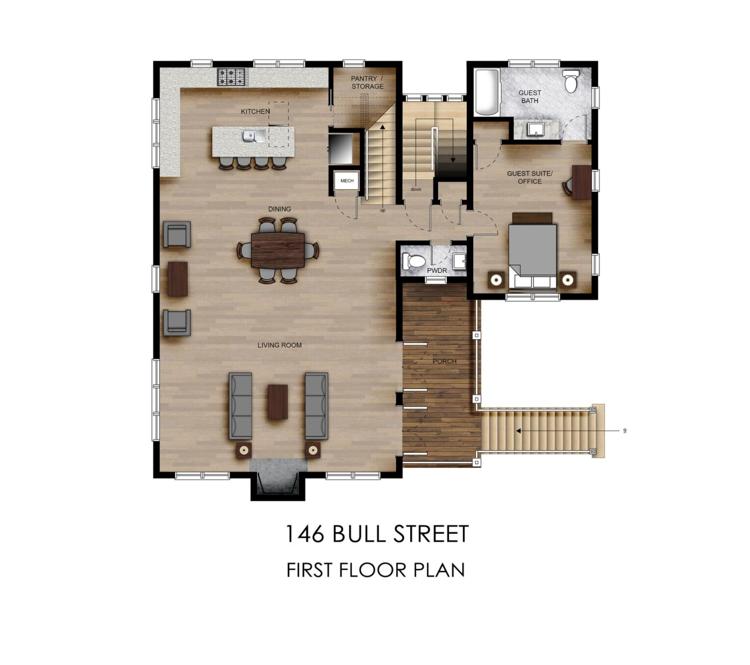 Marquez said that when it comes to marketing a home, sellers are seeing the advantage of staging these spaces as home offices. Sometimes that means adding a "typical office" elements, but not always. A big empty open room with windows can help a buyer picture themselves and their personality in it. She did so with her listing at 146 Bull Street in the heart of Harleston Village. Brand new and move-in ready, the home was built by Eddie Bello of Bello Garris Architects this year. The list price is $1.784 million. The exterior is modern farmhouse and its location is convenient to Colonial Lake, King Street and other Charleston hotspots.
"Buyers want as much natural light as possible in these rooms or offices and details are important such as nice wood details, a space for a television and doors that will close off from other spaces – it's needs to read as multi-functional," she explained.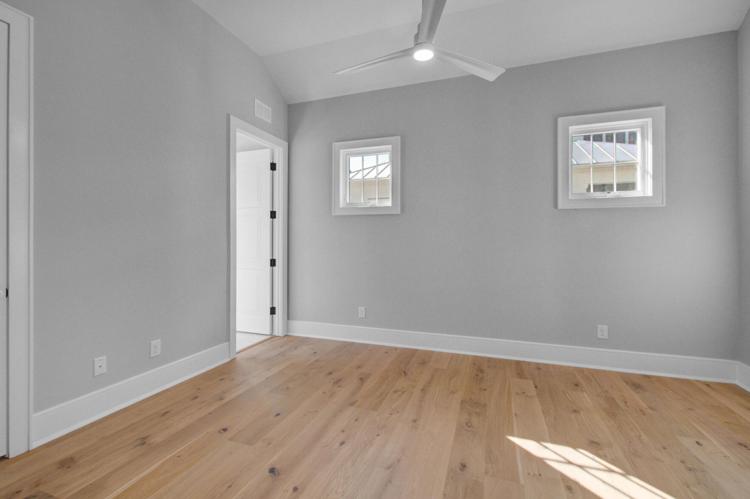 The main living area is open to the kitchen, living and dining spaces. A bedroom off these spaces, Marquez said, would be a perfect area for a home office.
"This room is somewhat separate from all the noise, but still part of the main level which is appealing to many buyers," Marquez said. "It has the added benefit of natural light and easy access to the family spaces."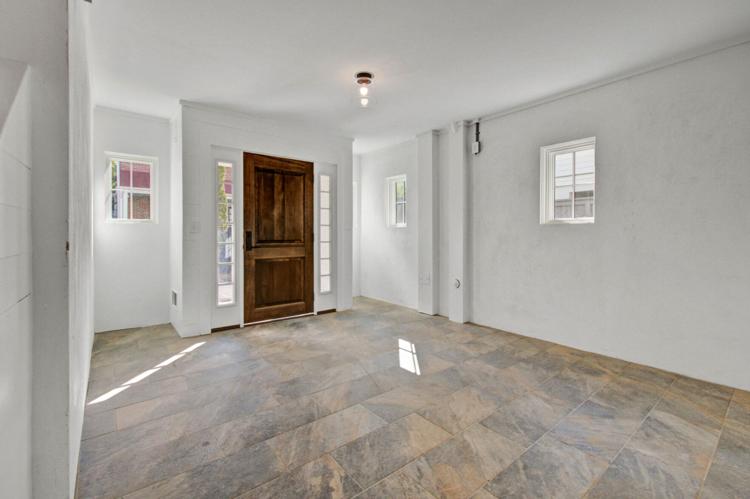 Add a personal bath to the roomy space and it checks all the boxes. With all those windows, unflattering, shadowy virtual meetings are a thing of the past.
***
Contact Brigitte Surette at bsurette@postandcourier.com.
***
The stats: work from home (WFH)
· WFH BEFORE-COVID, five days a week: 9 percent
· WFH DURING-COVID, five days a week: 77 percent
Significant drivers of WFH success:
1. Self-discipline
2. High quality remote collaboration
3. WFH well-being (stress, sleep, exercise)
4. Years of WFH
5. Career opportunities
6. Have what you need to be successful
7. Isolated from distractions at home
8. Dual screens or ultra-wide monitor at home
9. Ergonomic chair at home
10. Few interruptions (min./day)
· 70 percent of leaders say that WFH is the same or better for their team's work performance on average.
Source: "Global Work-from-Home Experience Survey, May 2020. Survey of 2,865 responses over a six-week period.
***
Online:
To view more photos, visit www.postandcourier.com/real_estate