One of the Charleston region's largest grocery chains is changing its tune on growth: facial hair growth, that is. 
Baggers, cashiers and stockers at Publix Super Market stores may look slightly different in the near future. The chain announced Friday that it would start allowing workers to grow beards and other facial hair starting at the end of this week, according to the Associated Press.
A spokesman said in a statement that the policy change allows male associates to grow facial hair provided they keep "a neat, clean, and professional appearance." The company has been testing the idea in different markets and the new standard will be applied company-wide starting Saturday.
The Lakeland, Fla.-based company previously only allowed conservative-style mustaches.
The 88-year-old food retailer operates almost 1,200 stores in seven states and employs 190,000 workers. The chain has about 10 supermarkets in the Charleston region, with another scheduled to open this fall at the WestEdge development near the peninsula's hospital district.
Dash 10 duty
United Airlines, the U.S. launch customer for Boeing Co.'s 787-10 commercial plane, is about to send more Dreamliners across the pond.
According to Flightglobal.com, United is planning to add several routes to Europe from Newark Liberty International Airport in New Jersey. The flights will start on March 31, in time for the summer travel season.
Chicago-based United is considering making Newark Liberty a base for its 787-10 Dreamliners, which are built exclusively at Boeing's North Charleston assembly campus.
A letter the airline sent to pilots, obtained by Flightglobal, states "the aircraft will be staffed with 160 pilots, including 55 captains and 105 first officers ..."
"The airline's president, Scott Kirby, called the 787-10 a 'phenomenal European' aircraft in August, saying they would eventually fly out of Chicago, Newark and Washington Dulles without providing a timeline," Flightglobal reported.
The letter didn't say whether the new European routes will be flown by 787-10s or a smaller Dreamliner variant — either the 787-8 or 787-9 — also built in North Charleston and at Boeing's second assembly campus in Everett, Wash.
The 787-10 is a stretch of Boeing's popular 787-9, offering more seats and the potential for higher profits in exchange for less range. United is configuring its 787-10s with 318 seats — 66 more than the carrier's 787-9s offers.
United is scheduled to take delivery of its first 787-10 in November, with two more by the end of this year. The carrier has ordered 14 787-10s, the largest and most fuel-efficient member of the Dreamliner family.
Singapore Airlines, was the 787-10's global launch customer, taking delivery of the first plane in March. That carrier has taken delivery of six 787-10s through August, according to Boeing.
To date, Boeing has 171 firm orders for the 787-10 from customers worldwide and commitments for dozens more, including Emirates airline's announcement in November that it will buy 40 of the wide-body planes.
All told, there have been 1,390 Dreamliner orders, with 724 deliveries through August.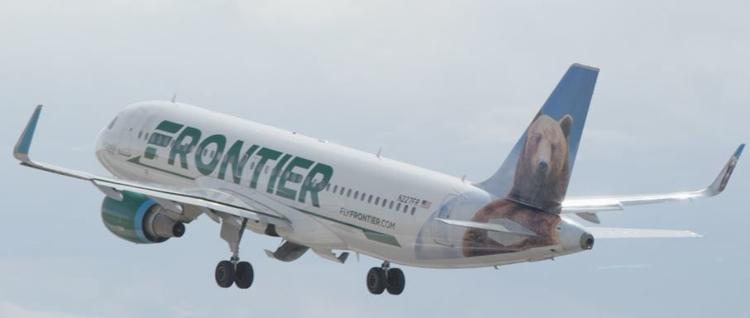 Changing fees
Frontier Airlines has reached a new low — on fees associated with flight changes.
The Denver-based carrier, which flies out of Charleston International Airport, no longer charges passengers for changing a reservation 90 days or more from the travel date. The surcharge had been $99.
For changes made between 89 and 14 days before departure, the fee has been cut to $49. Changes made 13 days or less from the travel date will still cost the full $99. Customers also are responsible for any higher fares associated with a flight change.
"We want our customers to know that when they book early on Frontier, there is no worry about changing travel plans," said Daniel Shurz, senior vice president of commercial services for Frontier. "Unlike other airlines that are raising change fees, Frontier is dedicated to making it easier to make plans to travel."
Frontier offers 17 flights on varying days between Charleston and Austin, Texas; Chicago; Denver; Minneapolis; Philadelphia; and Trenton, N.J.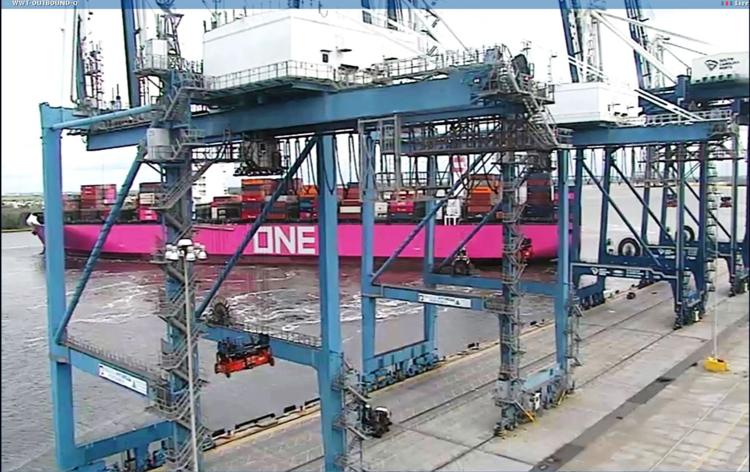 Ship shade
A second colorful vessel has joined the flotilla of huge container ships dropping anchor at the Port of Charleston.
Ocean Network Express' recently built ONE Minato, sporting a catchy magenta paint job, made its first-ever call at the Wando Welch Terminal on Sept. 16. The ship can carry the equivalent of 14,000 20-foot-long containers and plies the so-called EC4 service between Asia and the U.S. East Coast.
The Japanese-flagged vessel was delivered from Imabari Shipbuilding Co. Ltd. in Hiroshima on July 24. ONE Minato then called at several ports in Asia before sailing via the Suez Canal to New York, Norfolk, Savannah and Charleston.
Its Wando Welch visit came about two months after its sister ship, ONE Stork, arrived at the Mount Pleasant terminal with the same bright pinkish paint scheme.
Singapore-based Ocean Network Express is a two-year-old joint venture formed by three Asian shipping lines. It said its signature magenta hulls are symbolic of the carrier's "independent and innovative approach to global container shipping."
The Stork and Minato are the first two of seven similarly sized cargo vessels that are expected to sail under the ONE name.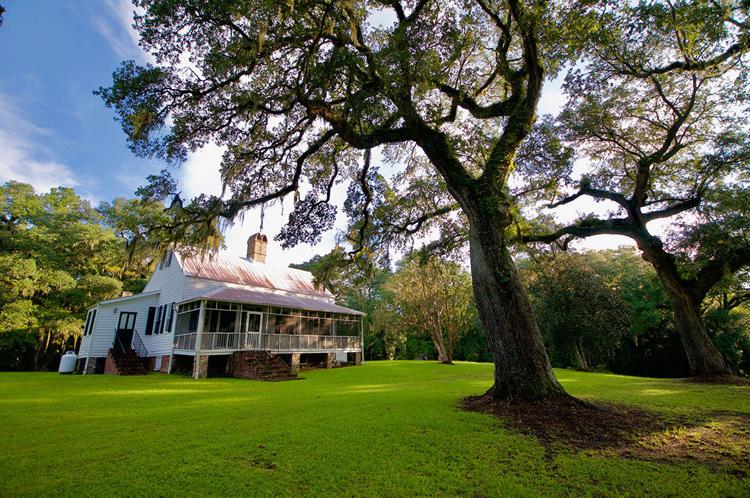 Easement included
A historic Berkeley County property with financial ties to the Charleston Harbor deepening project is seeking a long-term owner with no development agenda.
The Lowcountry Land Trust has put Hyde Park Plantation on the block slightly more than a year after acquiring the 603-acre site near the east branch of the Cooper River for $3.525 million. It's asking $3.9 million through its listing agent, Jon Kohler & Associates, and is seeking a conservation-minded buyer.
The property is near the Francis Marion National Forest off S.C. Highway 402, between Huger and Cordesville. It includes more than 100 acres of rice fields and almost 500 acres of woodlands, as well as a main residence, servant's quarters and a guest house.
The land trust financed the bulk of the Hyde Park deal through a $5 million fund that the State Ports Authority created to conserve land in the Cooper River Historic District and to mitigate the environmental effects of dredging the local shipping channel. The rest was financed privately with a $1 million mortgage.
The land will be placed under a legally binding conservation easement that would restrict future development as part of the next sale.
The Charleston-based seller had said from the start that it planned to sell Hyde Park and reinvest the money in other conservation purchases. Previously, the nonprofit tapped into the port's revolving fund to buy the nearby French Quarter Creek tract.