Despite plenty of financial incentives to move its headquarters to Berkeley County, Swedish automaker Volvo won't be relocating from its Rockleigh, N.J., base any time soon.
That's because Charleston International Airport doesn't offer the air service Volvo executives need on a regular basis, including a direct flight to the California coast and a direct flight to Europe, preferably Frankfurt, Germany. Rockleigh, on the other hand, is within driving distance of three major airports offering those jet-setting conveniences.
Katarina Fjording, the Volvo vice president in charge of building the automaker's $500 million manufacturing plant off Interstate 26 near Ridgeville, said company executives already spend too much time in the air to worry about making connecting flights to frequent destinations.
"It's a dialog that we have had, but we need an infrastructure that allows our executives to move about," Fjording said.
Alaska Airlines offers nonstop service four times a week from Charleston to Seattle, but there are no other direct flights to the West Coast. Fjording said Seattle is too far from where Volvo executives need to go. Los Angeles or San Francisco would be best, she said.
There are no direct European flights on Charleston's radar any time soon.
But if the air service ever materializes, South Carolina officials are ready to make Volvo's move from the Garden State to the Palmetto State a lucrative one.
Under an incentives agreement established in 2015 when Volvo chose South Carolina for its only North American manufacturing plant, a development group made up of Berkeley County and state-owned electric utility Santee Cooper would spend up to $30 million to build the headquarters.
In addition, the automaker would get between $10,000 and $40,000 in annual tax credits for each job the headquarters brings. Volvo has about 300 employees on its payroll at its New Jersey corporate office. Under the incentives agreement, the Charleston Regional Development Alliance would provide talent recruitment and relocation assistance for headquarters workers.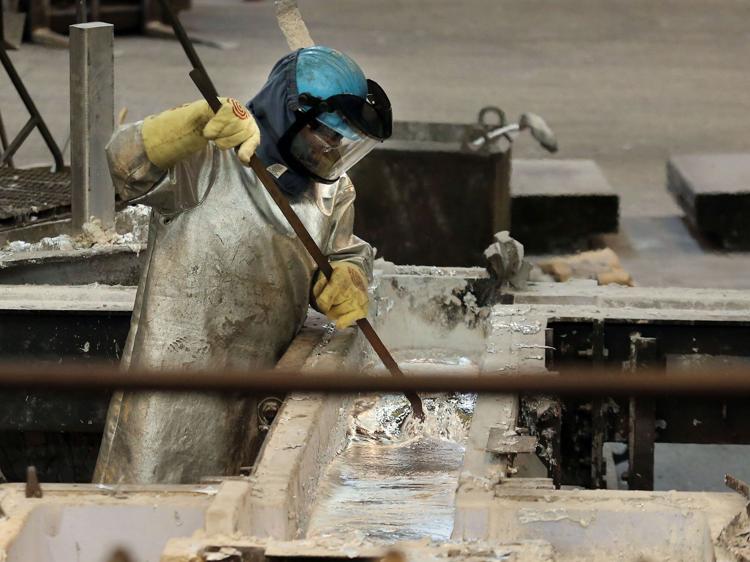 Power struggle 
Century Aluminum, owner of the Mount Holly smelter in Goose Creek, is asking a judge to let its lawsuit against Moncks Corner-based Santee Cooper go forward despite the utility's claim that it is exempt from state and federal antitrust laws.
Century filed a lawsuit in federal court in Charleston alleging Santee Cooper is breaking the law by refusing to let the Mount Holly smelter buy all of its electricity on the open market. Under its current contract with the power provider, Century must buy 25 percent of its electricity from the state-owned power supplier in exchange for the utility transmitting the remaining 75 percent from a third-party provider with lower rates.
Century says the mostly coal-generated power that Santee Cooper provides costs 60 percent more than what Mount Holly can get on the open market from utilities using natural gas to produce electricity.
Santee Cooper, in court documents, says it is exempt from antitrust regulations because it is "an arm of the state." The utility says South Carolina policy calls for it to be the sole electricity provider for its assigned service area, which includes customers in Horry, Georgetown and part of Berkeley counties. Santee Cooper also sells power to the state's electric cooperatives, which provide electricity to customers in all of South Carolina's 46 counties.
Century said in a court filing last week that Santee Cooper can't claim an antitrust exemption because it is allowed to set its own policies without any regulatory oversight. Century also says the utility doesn't exhibit any of the characteristics of a state entity, such as getting funding from the state government.
Century ultimately wants a ruling that will let it buy all of Mount Holly's power — 200 megawatts at its current operating capacity and 400 megawatts at full capacity — from third-party providers while paying Santee Cooper only for the transmission of that electricity.
No hearing dates have been scheduled in the case.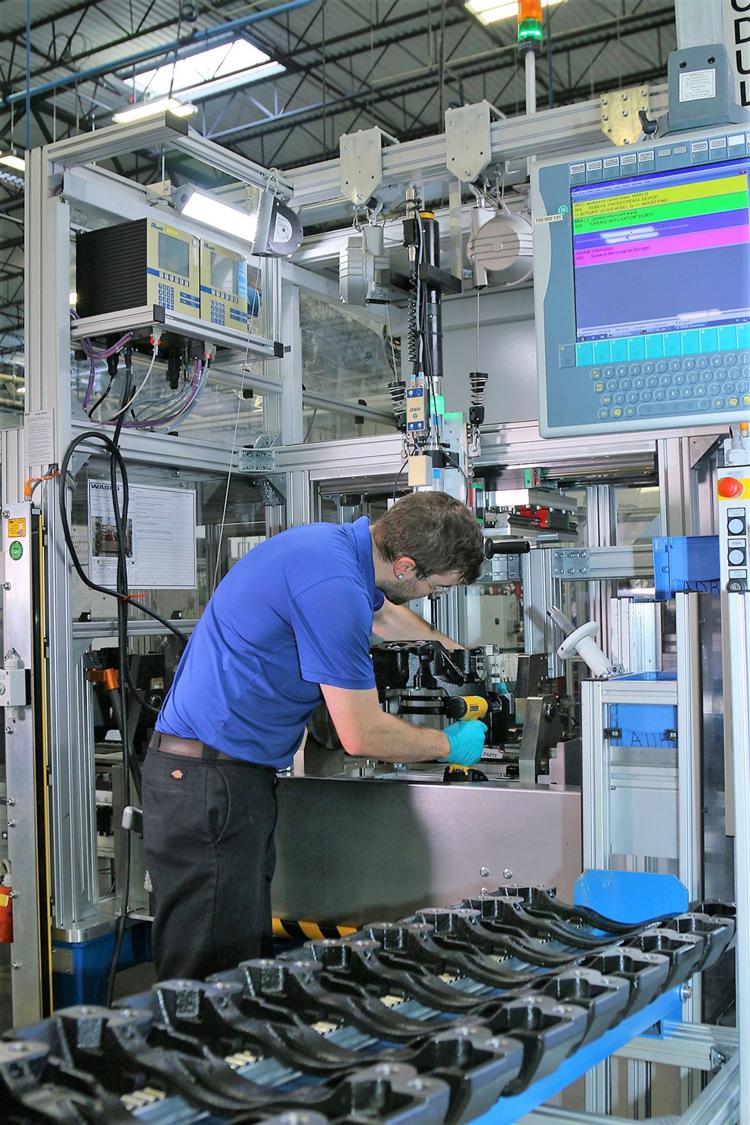 Releasing the brakes
Wabco Holdings Inc., which last month celebrated the opening of a $20 million facility in North Charleston that makes disc brakes for commercial vehicles, is seeing an increase in business as a result.
The Belgium-based company said it has entered into contracts with customers worldwide for $1.2 billion worth of vehicle parts. That includes $746 million in new business through 2021.
The orders are for a wide range of products, including the disc brakes made locally as well as transmission and electronic suspension technologies and vacuum pumps for passenger cars. The 145,000-square-foot North Charleston location, which employs 230 people, also makes air compressors in partnership with diesel engine maker Cummins.
"As further evidence of Wabco's growth in North America, nearly one-third of this new business through 2021 is anchored in that region, marking more than a twofold increase from a year ago," CEO Jacques Esculier said. He added that the company expects to outperform its competition by between 6 percent and 10 percent through the next four years.
Wabco has the capacity to produce 200,000 brakes per year, with national distribution of the product handled directly at the factory. The brakes have fewer parts and a 10 percent shorter stopping distance than traditional drum brakes.