You're seeing the Post and Courier's twice weekly business newsletter. Get all the openings, closings, and the business stories that are shaping Charleston and South Carolina here.
---
Good afternoon. Do you still have questions about the I-526 extension? We don't blame you. It's has become Charleston's most controversial road project in recent years. The latest Understand SC episode breaks it down for us.
THE ONE TO WATCH: A look at e-cigarettes use in S.C.
This week, e-cigarette maker Juul Labs Inc. announced it would build a $125 million assembly facility in Lexington County. The facility, which will open this summer, is expected to create about 500 new jobs.
Some S.C. lawmakers have been supportive of the investment, butothers have concerns that Juul could gain more clout in the Statehouse after launching its new plant.
Most recently, focus was placed on flavored e-cigarette products, which some argued were enticing young people to start using them. But Juul and other e-cigarette manufacturers have maintained that their products are marketed to adults as a replacement for cigarettes.
Just an estimated 2.8 percent of adults in the state use e-cigarettes compared to the about 20 percent who smoke regular cigarettes. E-cigarette use among high school students in South Carolina, however, is estimated to be almost 12 percent, according to the Centers for Disease Control.
That figure reflects state-specific data from 2017, but the FDA found that e-cigarette use among high school students nationally jumped from just under 12 percent to over 20 percent from 2017 to 2018. 
Earlier this month, Walmart said it would stop selling tobacco products to shoppers younger than 21, and announced it was would phase out the sale of all fruit- and dessert-flavored e-cigarettes by July 1.
Ahead of new FDA restrictions on flavored e-cigarettes, Juul announced last November that it would stop selling most of its flavored products in retail stores. Despite that setback, the company has forecast revenue of $3.4 billion for 2019, almost triple what it made the year before.
Juul is the most commonly sold e-cigarette brand in the U.S. 
---
Want to receive this newsletter in your inbox every Monday and Thursday? Sign up for free.
---
OTHER STUFF YOU SHOULD KNOW: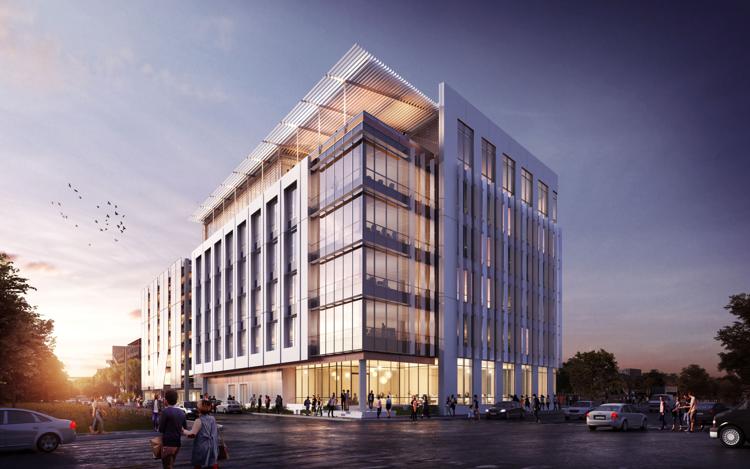 SOUND SMART AT WORK:
"Hey boss, did you know the HOP shuttle for downtown hospitality workers has been running out of the future site for the Charleston Tech Center?"
Construction on the Charleston Digital Corridor's new six-story office building starts Monday, so some changes had to be made. An adjacent county-owned lot will be used while CARTA prepares a replacement farther up the peninsula.
HIRES AND PROMOTIONS:
Leah Farrell joined the Preservation Society as the director of advocacy.
The town of Summerville's finance director is now Andrew Shelton.
Emily Clark joined Stubbs Muldrow Herin Architects as an architect. 
The president of SIB Fixed Cost Reduction is now Kevin Flounders. 
Linda Kennedy is now a senior vice president at Pinnacle Financial. 
Frampton Construction named Matt Small an assistant superintendent. 
Hamed Majidzadeh is now a coastal environmental quality specialist at the S.C. Sea Grant Consortium. 
Craving more? Check out all of the Post and Courier's newsletters here.