The agency that operates South Carolina's port system is taking on nearly $1 billion in debt to keep big container ships coming, even as uncertainties over federal funding threaten to delay a key piece of that plan.
The State Ports Authority wants to open a new container terminal in North Charleston by late 2020 or early 2021. Named after state Sen. Hugh Leatherman, it's needed because space is running out at the agency's other terminals, as large vessels bring more cargo through the recently enlarged Panama Canal.
But if the federal government doesn't kick in its share of funding for another vital part of that big-ship strategy — deepening Charleston Harbor to 52 feet — the $762 million Leatherman Terminal might have to wait a year. Or maybe longer.
It's created a dilemma for Jim Newsome, president and CEO of the ports authority, as he tries to figure out where he'll be spending the maritime agency's money.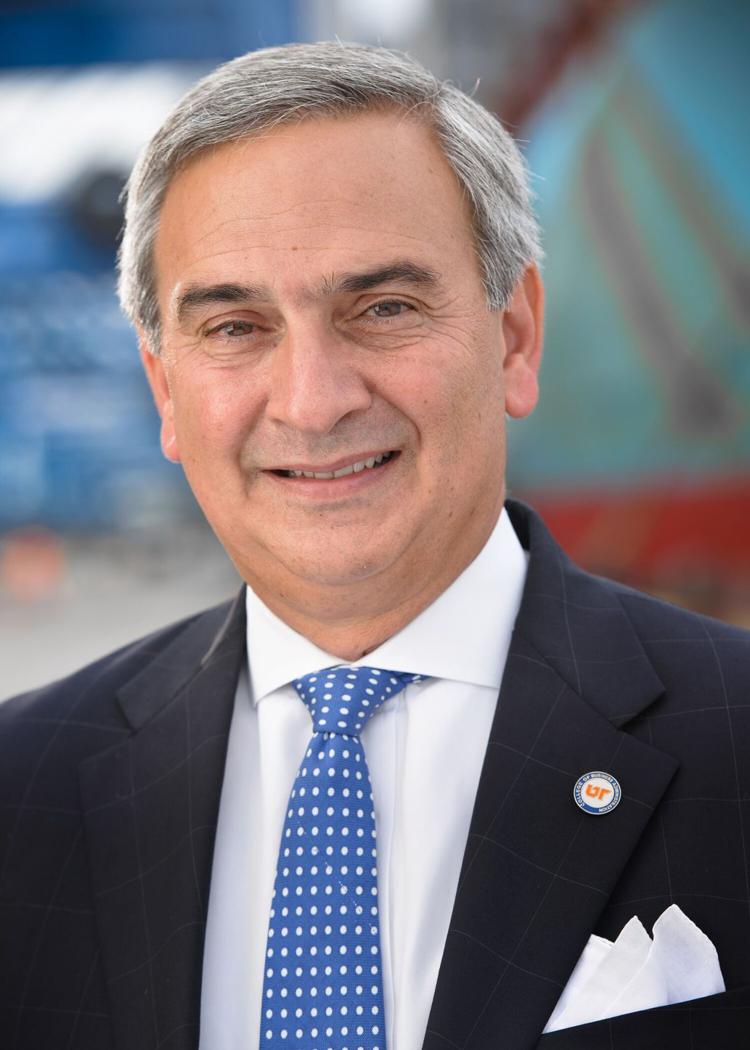 If the federal funds don't come through, "obviously, we have to put off expenditures," he said, referring to the new container terminal.
"But I can't afford to do that because I don't have the capacity" on other terminals, Newsome added. "We live in a Catch-22 world."
Spending spree
The SPA operates the Port of Charleston, which supports an estimated 188,000 jobs in South Carolina. The authority will issue $300 million in revenue bonds in June to help pay for projects like the Leatherman Terminal, renovations at the workhorse Wando Welch Terminal, a new corporate office campus and cranes and other equipment. That's on top of $294 million in debt the agency issued in 2015.
Another $75 million worth of equipment is being financed by banks.
And by 2021, the SPA will either issue $300 million more in bond debt or, preferably, borrow that amount through a federal program that provides financing for big projects. The so-called Transportation Infrastructure Finance and Innovation Act also helped fund work on the Ravenel Bridge, for example.
The two major bond rating agencies — Standard & Poor's and Moody's — were in Charleston last week interviewing Newsome and others as the firms prepare to rate the debt that will be issued in June.
Last month, Moody's affirmed its stable outlook for the SPA's current operations and is expected to issue a similar rating for the new bonds.
In its report, Moody's said the SPA "will continue to exhibit strong operating and financial performance" while taking on debt "in a phased manner, retaining flexibility to manage if there is a downturn" in demand.
S&P also is expected to cite the port's record-setting growth and the authority's 66 percent increase in revenues over the last five years in a stable rating for the upcoming bonds.
"I think they liked what they saw," Newsome said of the agencies' visits.
Choppy waters
The wild card in planning for the port's growth is harbor deepening.
That $558 million project kicked off in March and will give Charleston the deepest navigation channel of any East Coast port.
South Carolina legislators banked the state's $271 million share of the project's costs years ago. The federal government is supposed to pay the remaining $287 million. But the feds only included $17.5 million in last year's spending plan.
"We need $90 million from them every year for three years to keep the project on schedule," Newsome said last week. "What we've seen on other projects is that when they are delayed, the cost goes up. Plus, we need it. We're not deepening the harbor just for fun. The big ships are here now."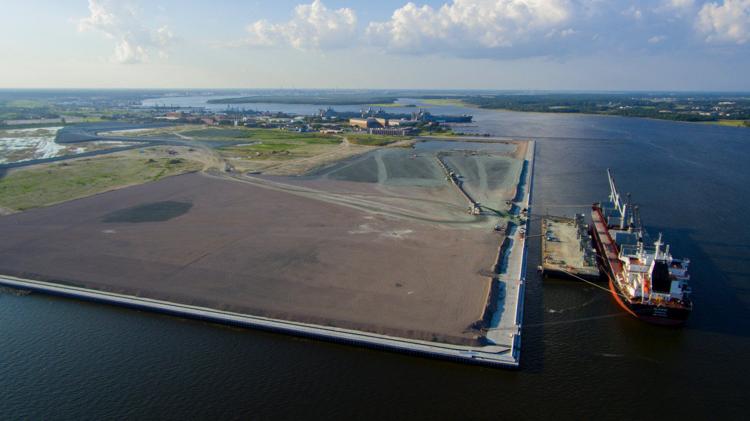 The next round of federal funding will be announced in May. Anticipating a shortfall, state legislators are expected to include a $50 million loan to the SPA in the upcoming year's budget. That money will supplement whatever funds the federal government designates.
Newsome is hoping for at least $50 million from the feds, because that would give him enough to fund a final contract to dredge all the way to the Wando Welch Terminal in Mount Pleasant. That contract has to be finalized early next year to keep the project on schedule.
But if no federal dollars come through, the SPA will have to foot the bill itself. That would mean taking money away from the Leatherman Terminal project even as the port's other wharves are approaching capacity.
"We're doing our best to maximize our capacity given the constraints we deal with and given the fact that we have all these big ships that are coming here at the same time," Newsome said, adding the port has no choice but to spend and move forward or fall to the wayside.
"It's very simple: Those ships won't come here if we can't put enough cranes on them and handle them. And that's going to be the deciding factor for the port."
Twisting arms
Newsome said he hopes the federal government comes through with its share so there won't be a choice between harbor deepening and completing the Leatherman Terminal on time.
So far, he said, the feds haven't lived up their promises.
U.S. Sen. Lindsey Graham agrees.
The South Carolina Republican has vowed to change the formula the Army Corps of Engineers uses to determine how much funding is issued to each of the agency's projects, including the Charleston Harbor deepening. In the years since the deepening studies began, the Port of Charleston has seen exponential increases in cargo and revenue. That should boost its eligibility for federal dollars, Graham said. 
During a committee hearing last week, Graham asked Lt. Gen. Todd Semonite, commanding general and chief of engineers for the Army Corps, to fully fund the $90 million per year needed to finish the harbor deepening on time.
"The state has got their part of the money," Graham said. "I would just urge you to help us as much as you can. ... It'd be a shame to have this project fall behind. Would you do your best, general?"
The answer was reassuring.
"Sir, I have said earlier in this hearing and a lot of other hearings, I see unbelievable value in harbor deepenings when it comes to jobs and the economy, and we would continue to support those projects," Semonite said.