The champagne will be pouring later this week in Chester County.  
Or at least some other fine vintages probably will.
Officials from E.&J. Gallo and a likely extensive list of politicians, including Gov. Henry McMaster, are scheduled to gather to mark the opening of the first phase of the California winemaker's $423 million East Coast hub.
The global beverage giant's bottling and distribution plant near Fort Lawn is expected to create nearly 500 jobs for a rural area of the Palmetto State over the next eight years. The company plans to import and export through the Port of Charleston.
Construction on the 630-acre site began in mid-2021, and the first phase was completed right on time.
The S.C. Commerce Department awarded Gallo funds for jobs it creates and a $16 million grant to help with infrastructure costs. The agency also was to raise another $8 million in bonds to offset the expenses of federally required environmental mitigation, which will pay for the expansion of public lands near Landsford Canal State Park, famous for its population of rare spider lilies.
The deal also came with controversial changes to state liquor laws by allowing the winemaker to open three offsite tasting rooms planned for tourist areas around the state. Wholesalers and retailers of adult beverages around the state pushed back against the change but came up short.
Gallo executives have said they picked South Carolina over Georgia and North Carolina, a strategic move to cut costs since nearly two-thirds of its customers live east of the Mississippi River. The South Carolina site is about an hour's drive north of Columbia.
The celebration kicks off at 3 p.m. Oct. 7 on Lancaster Highway, according to the governor's weekly schedule. The event is invitation-only.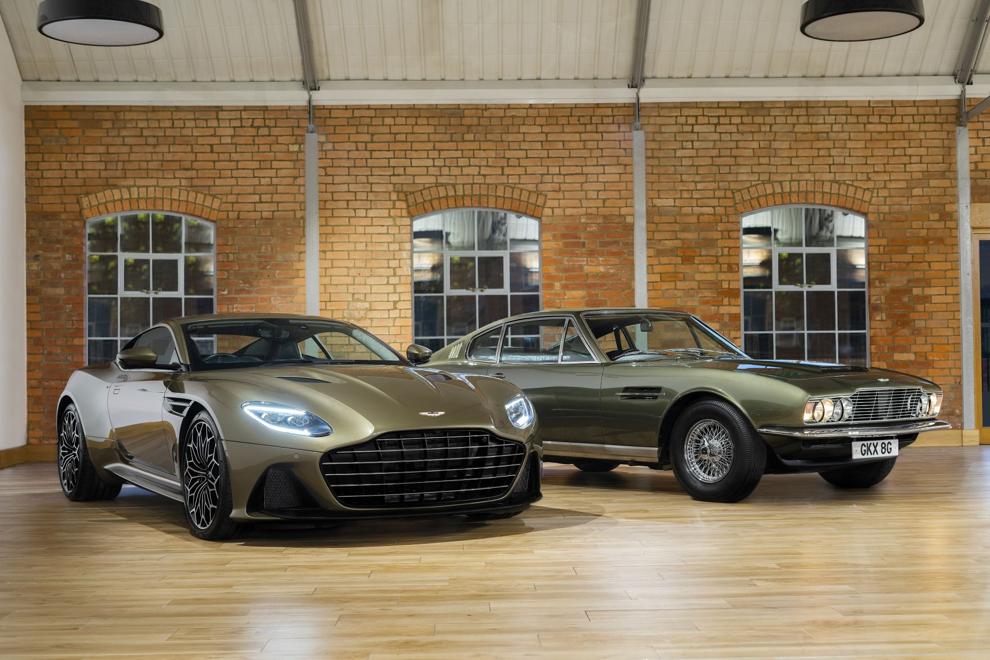 Stocks and Bond 
A Swedish carmaker with a big Lowcountry plant is being rebonded with a automobile long associated with James Bond. 
Volvo owner Geely Holding Group is bringing a long-lost sibling from the United Kingdom back into the corporate family.
The Chinese parent company last week bought a 7.6 percent stake in Britain's Aston Martin Lagonda — the luxury sports car manufacturer perhaps best known as the preferred mode of transportation for author Ian Fleming's dashing fictional super spy.
The acquisition was part of a $723 million stock offering by Aston Martin, which has struggled to regain its former luster. The automaker, which traces its roots to a London workshop in 1913, had lost 80 percent of its value in the past year, according to a report by The Wall Street Journal. The company said the cash raised from the offering will be used to "meaningfully deleverage its balance sheet and to strengthen and accelerate its long-term growth."
Geely wasn't the only foreign purchaser. Saudi Arabia's Public Investment Fund increased its ownership to 18.7 percent, and other investors include Germany's Mercedes-Benz, which builds utility vans in North Charleston.
Volvo was a sister brand to Aston Martin when Ford Motor Co. owned both between 1999 and 2007. The Dearborn, Mich.-based company sold Aston Martin at auction in 2007 and, two years later, sold Volvo to Geely.
Geely has had its eyes on Aston Martin for a few years now, making several failed attempts in 2018 to buy the automaker outright, according to the Jalopnik website.
Meanwhile, Volvo is getting ready to debut a pair of new cars built at its manufacturing campus off I-26 in Ridgeville. The EX90, an all-electric successor to the popular XC90 sport-utility vehicle, will be unveiled on Nov. 9 at a location that has not been announced. Polestar, another sister brand, will debut its Polestar 3 high-performance SUV — also to be built at the Berkeley County plant — on Oct. 12 in Copenhagen. 
Checking in
An out-of-state hospitality firm has checked into the Mount Pleasant market.
An affiliate of Baywood Hotels Inc. recently snapped up the 82-room Sleep Inn on Wingo Way near the base of the Ravenel Bridge for $4.35 million, or about $53,000 per key, according to Charleston County property records.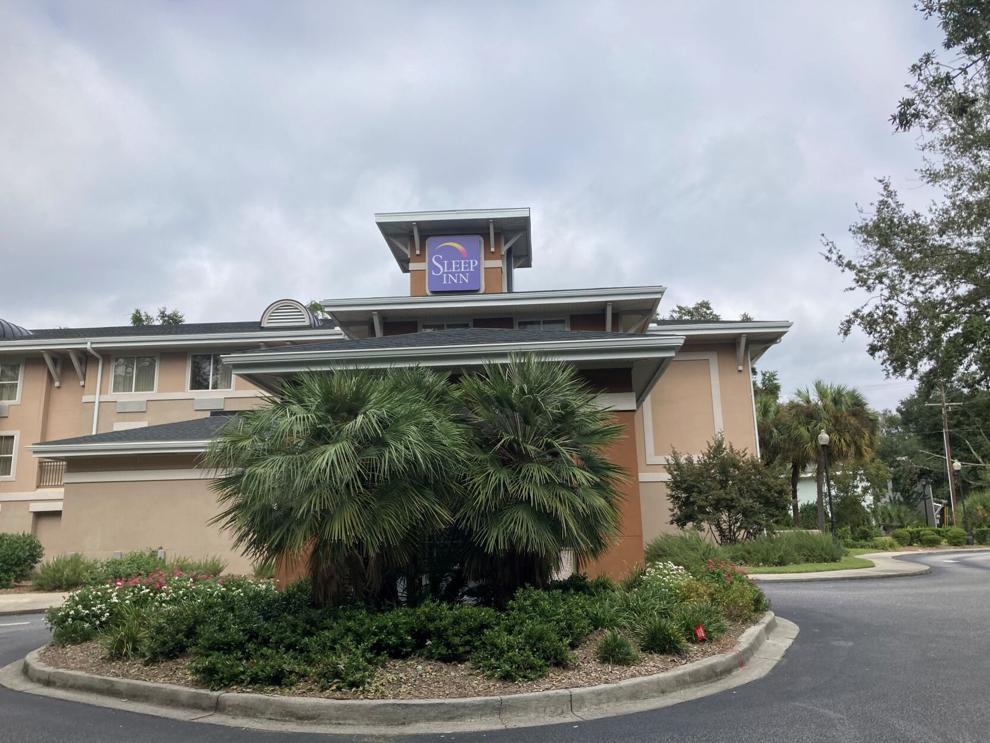 It marks the first time the lodging has been sold since it was built on a 3.2-acre lot in the late 1990s.
The seller was Low Country Hotel Associates LLC, which is associated with Solara Hospitality of Columbia.
Baywood also hails from Columbia — in Maryland. Run by Al Patel, the company said it was established in 1975 with one independent motel in the Washington, D.C., suburbs.
Today, the management and development firm manages more than $1 billion in assets and it employs 3,000 workers across the country, with regional offices in Colorado, Florida, New York, Texas and Virginia, according to its website.
Its new East Cooper property falls under the Choice Hotels umbrella of lodging brands. An online search showed room rates for the Wingo Way Sleep Inn start at $104 a night.
A handful of other hotels in the immediate vicinity also have changed hands in recent years. They include: the Days Inn at 261 McGrath Darby Blvd., which sold for $12 million last year; the Hilton Garden Inn at 300 Wingo Way, which fetched $20.87 million in late 2020; and what is now the Candlewood Suites at 400 McGrath Darby, which sold for $7 million about two years ago before undergoing a renovation that doubled its room count.
Teen hustle
Palmetto State teachers and parents should talk to teens about online safety, as more of the typically  tech-savvy age group are drawn in by sophisticated swindles designed to separate them from their money.
South Carolina is the 28th least-scammed state in the nation, according to a new study by SocialCatfish.com.
Still, the lookup search engine that helps to find people and verify identities found 5,426 victims in the Palmetto State lost more than $49.5 million to online scams last year.
Nationally, a record $6.9 billion was lost in 2021, nearly double from $3.5 billion in the pre-pandemic 2019.
The study found that seniors remain the most victimized demographic overall, losing $1.68 billion while also noting a surge of Gen Z victims. The number of victims under 20 was up 1,126 percent from 2017-21, the highest increase of any age group.
The study used the most recent annual reports from the FBI's Internet Crime Complaint Center and the Federal Trade Commission on online financial hoaxes and found that teens lost $8.2 million in 2017 compared to $101.4 million last year.
"This alarming trend may be because 54 percent of U.S. households polled by Social Catfish do not monitor their children's activities online, leaving them vulnerable to internet risks," according to a written statement.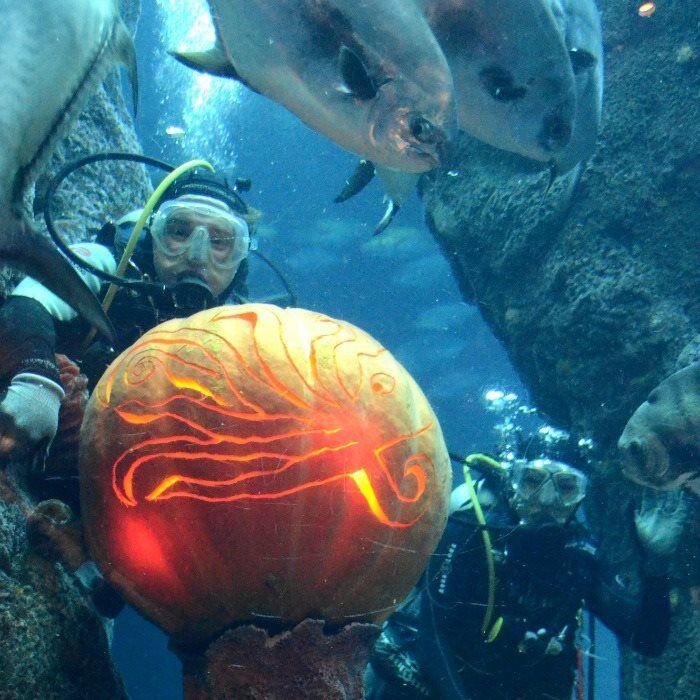 Getting gourd
They'll be carving 'em up at the S.C. Aquarium in downtown Charleston this month.
Pumpkins, that is.
Volunteer scuba divers will be wielding knives under water twice on the prospective jack-o'-lanterns in October, ahead of Halloween.
At 3 p.m. Oct. 7, they'll be cutting into the shells of the plump seasonal gourds in the Great Ocean Tank while visitors can watch and hear educators talk about the various marine life in the centerpiece viewing venue.
The divers will give a repeat performance Oct. 21 at 11 a.m. The waterfront attraction is at 100 Aquarium Wharf, just off Concord St.