After more than two decades, Wild Wing Cafe is turning off its burners at its oldest Mount Pleasant location.
The restaurant at 644 Coleman Blvd. in Moultrie Plaza Shopping Center will close next month.
"We are extremely sad to announce that after Sunday, Dec. 9, we will be closing our Mount Pleasant on Coleman Boulevard location indefinitely," the restaurant said in a statement on Facebook Wednesday.
"For 22 years we have watched Mount Pleasant grow and have met so many amazing people along the way," the statement continued.
"Even though we are closing on Coleman Boulevard, the Lowcountry is our home and we will continue to explore our options to open more locations throughout Charleston," the posting read. "We look forward to new opportunities that you can call your home for Hot Wings, Cold Beer and Good Times."
A restaurant employee said the lease had expired, and the restaurant decided not to renew it.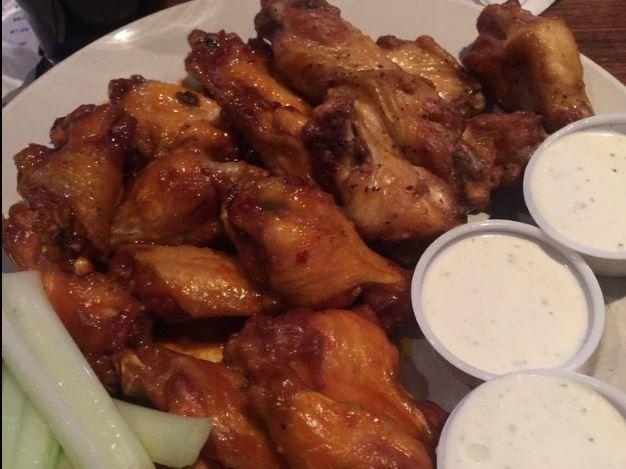 Wild Wing will hold one last Saturday bash Dec. 8 with live music and specials.
On Dec. 9, it will host a post-Christmas parade party for customers during its last night of operation.
The other local Wild Wing restaurants in northern Mount Pleasant and North Charleston remain open.
The chain was launched on Hilton Head Island in 1990 and later relocated its headquarters to Mount Pleasant. The Charlotte-based investment firm Axum Capital Partners bought the business from its founders in early 2012.
What's cooking?
The owners of a food truck specializing in creative Japanese rice bowls have landed a brick-and-mortar site in North Charleston.
Shuai Wang and his business partner and wife Corrie have been looking for a building location since earlier this year for their Short Grain eatery.
They recently leased 2,000 square feet at 4628 Spruill Ave., according to Mandy Coleman of National Restaurant Properties. An opening date has not been announced. The new restaurant will be called Jackrabbit Filly.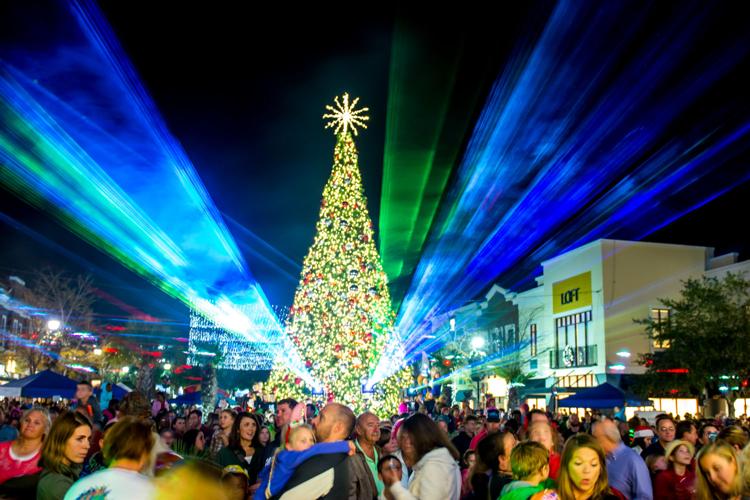 Holiday pop-up
Mount Pleasant Towne Centre will feature local artisans and retailers in a holiday pop-up shop, starting Friday and continuing through Dec. 24.
The special gift boutique, in The North Pole on Theater Drive near Regal Cinema, will include custom-made metal items from Pluff Mud Metal WorX, handmade farmhouse-feel home decor from Carolina Rustic Co., and handcrafted custom gourmet dessert confections from Charleston Pops.
Going dark
A Mount Pleasant home accents and gifts shop will close Nov. 30.
Raffia at 1000 Johnnie Dodds Blvd., in the Publix-anchored Queensborough Shopping Center, has everything marked down to move out merchandise.
Hair it is
A hair salon that changed hands recently is now open in downtown Charleston. Blo Charleston, Blo Blow Dry Bar's second Lowcountry location, opened earlier this week at 430 King St. next to Halls Chophouse. It previously operated as Tease Blow Dry Bar. The new site offers blow drying and makeup services.
Blo Blow Dry Bar's other location is at 905 Houston Northcutt Blvd. in the Whole Foods Market-anchored Patriots Plaza Shopping Center in Mount Pleasant.
Vape shop
Avalon Vapors recently leased 1,582 square feet at 1027 Folly Road in Sumter's Landing strip shopping center on James Island, according to the commercial real estate firm Adams Property Group.
Keeping fit
Two new fitness franchises are stretching into the Charleston area.
Mark Souilliard will open a 1,800-square-foot 9Round kickboxing fitness studio at 99 WestEdge St., possibly as early as December. That's the site of the new Caroline Apartments that opened earlier this year in part of the developing WestEdge mixed-used community on the peninsula's west side.
Other 9Round sites in the Charleston area can be found in Goose Creek, Mount Pleasant, Summerville and West Ashley.
In Mount Pleasant, Denver-based CorePower Yoga will open a 3,600-square-foot facility next spring in the developing Publix GreenWise-anchored Indigo Square Shopping Center. It will be the first of at least two new locations in the Charleston region. The other location has not been announced. The operating franchisee is Level 4 Yoga.
"The Charleston region is a diverse and thriving community that values a health-centric culture, making it an exciting location for our newest studio," said studio manager Jackie Skinner.
The studio at 1711 Shoremeade Road will be open seven days a week and offer five varieties of classes. The studio expects to hire 30 yoga instructors.