Noticed your electric bill keeps going up? Though a lot of factors go into that bill, it could be because for the last decade, nearly two-thirds of South Carolina's utility customers have paid billions for a project that will likely never be completed.
It's called the V.C. Summer Project, and it all started around 2007. That's when two utility companies set out to build two nuclear energy reactors to meet expectations for a growing demand. 
A decade later, the expensive project was abandoned with less that half of it completed.
Now, the utilities's customers — which include all residents using electricity in Charleston County —  are paying millions in monthly rates that keep growing. 
That bill goes to two unfinished nuclear reactors in Fairfield County — a rural county in the Midlands with a crumbling economy that depended on this project.
If you haven't followed every development surrounding this whole nuclear project thing, that's OK. But it's really important, so this story will get you up to speed. 
In recent weeks, we've consistently published breaking news stories about the aftermath, which now involves a criminal investigation, new insights into what went wrong and mounting lawsuits related to the companies involved.
Just Sunday, we reported how and why a contractor wasted millions on unnecessary supplies for the failed nuclear reactors.
These are important stories, but it can be a lot to digest if you don't even know what happened to begin with or why it even matters.
So let me explain:
---
How does this affect you?
SCE&G customers: 
Currently, SCE&G's some 718,000 customers are paying an average of $27.03 per month for the now-failed project. Meaning you may be paying nearly $30 for something you could never reap the benefits of. That's around 18 percent of an average SCE&G customers' electric bill. 
Since 2009, SCE&G has raised its monthly rates for customers nine times.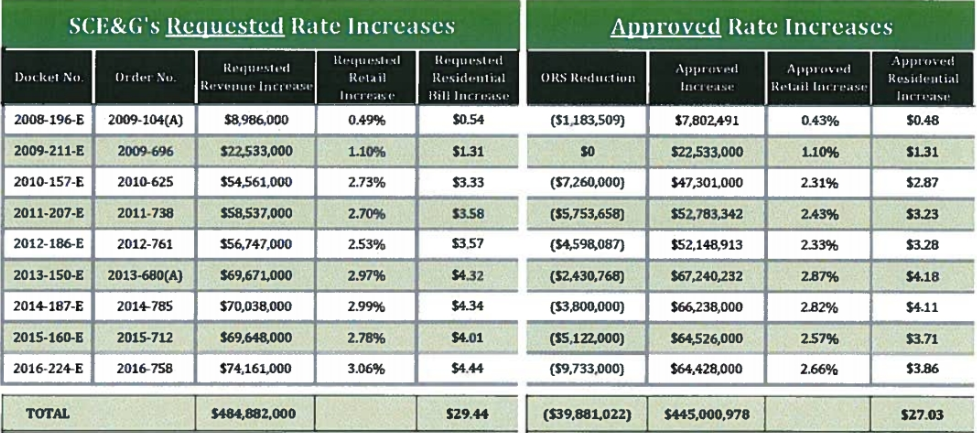 So SCE&G is collecting $37 million in total from its customers per month for the project
In August, SCANA's (SCE&G's parent company) then-CEO Kevin Marsh said they were prepared to charge customers more than $2 billion over the next 60 years for the abandoned reactors. 
Santee Cooper customers: 
Santee Cooper is $4.4 billion in debt, and they only have their customers to turn to when they need to pay a bill. (Since S.C. owns Santee Cooper, Gov. Henry McMaster is doing everything he can to sell the utility.) 
As of July 2017, Santee Cooper had increased its rates by 3.7 percent.
---
Why did this happen?
 How did it begin? (2007-2009)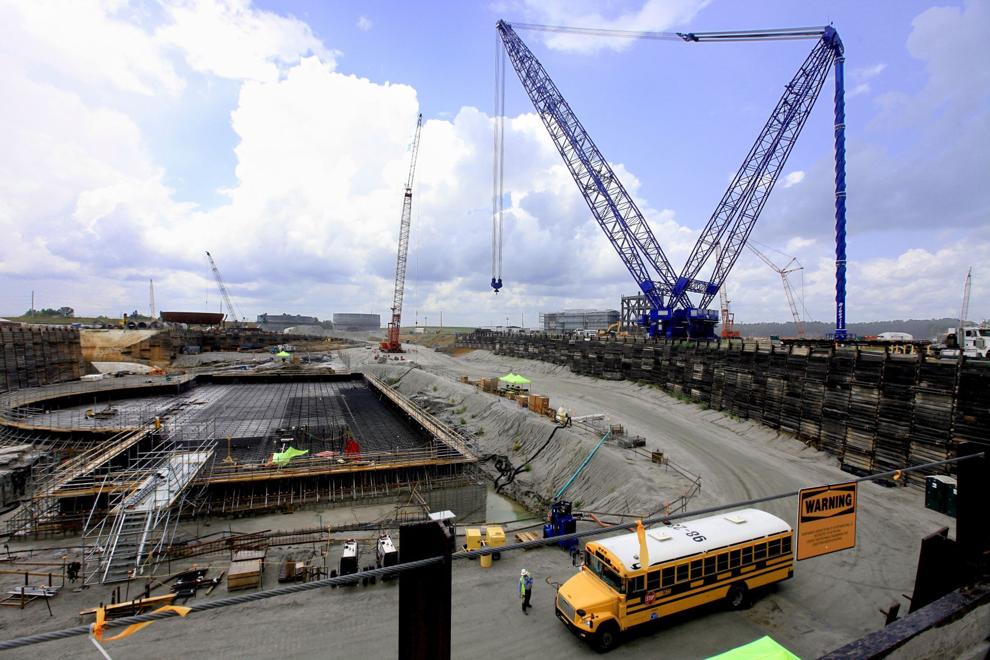 In 2007, SCANA, SCE&G's parent company, along with fellow S.C. utility company Santee Cooper, decided to add two new nuclear reactors at the existing V.C. Summer plant to help an increasing demand for energy. They believed nuclear energy was the best carbon-free option.
The plants were to be the first of their kind to begin construction in the U.S. in the past three decades. (Though, there is a similar project in Georgia that I won't go into, but you can read more about here.) This was a big deal.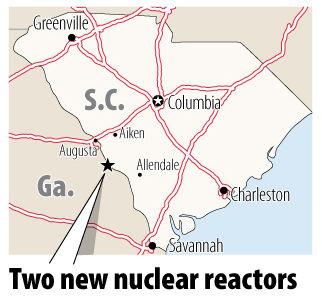 In 2008, the project was estimated to cost around $10 billion. (Context: South Carolina's annual budget is around $8 billion.) A previous Post and Courier report indicated that "the first would come online in April 2016 if approved by state and federal regulators."
  Why did it fail in a decade? 
In the years following the project's start, reports surfaced that some of the design features needed changes and that further issues were arising in the way contractors were building the reactors
Gas prices dropped and made gas-fired power plants way cheaper to run. The demand for electricity didn't grow the way officials had predicted in 2007. New lights, washing machines and refrigerators in people's homes used significantly less energy. The cost of the project, however, continued to mount. 
In the fall of 2016, Westinghouse, the lead contractor, said the project could be finished by the end of 2020 and cost $14 billion (up from the $10 billion estimate in 2008).
Nuclear Project Projected Costs
| Year | Estimated Costs |
| --- | --- |
| 2008 | $10 billion |
| 2016 | $14 billion |
| 2017 | $25 billion |
But when Westinghouse filed for bankruptcy protection in March 2017, things started to quickly decline. This news caused SCANA and Santee Cooper to take a closer look at Westinghouse's progress with the project.
The bankruptcy unsealed documents that Westinghouse had not disclosed before, according to the utilities' leaders. SCANA and Santee Cooper continued to pay for the rocky project for several months. 
In July, Santee Cooper and SCE&G both approved a $2.2 billion settlement deal with Toshiba, Westinghouse's parent company. This let Westinghouse off the hook for signing a guarantee on the project.
The utilities were left with two choices: Cancel the project or use the money to carry on. 
On July 31, the utilities pulled the plug on the project, halting construction immediately. The estimated cost was now up to $25 billion. 
The utility companies have continued to blame the projects' failure on Westinghouse and other construction contractors. They maintain Westinghouse was not transparent with building plans and budgeting.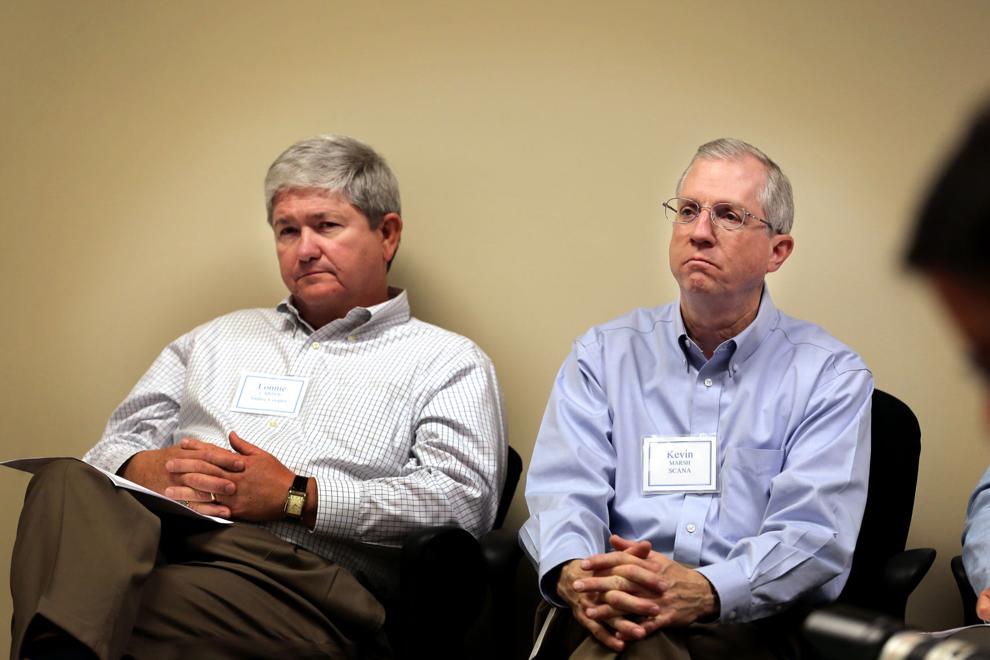 They cited manufacturing failures, design changes and other delays as factors in making the final decision. 
SCANA said they initially considered halting construction on just one of the two reactors (and still completing the other), but decided against it once Santee Cooper backed out.
---
Besides charging customers, what are some other reasons this is really bad?
JENKINSVILLE — For the better part of a decade, thousands of people showed up in this town o…
Devastating economic impact
As companies announced they would halt construction on the project, nearly 6,000 workers lost their jobs. It was the largest and most abrupt set of layoffs to hit South Carolina in recent memory.
These layoffs accounted for roughly half the jobs in a rural Fairfield County, which already had one of the state's highest unemployment rates at 5.6 percent. 
The Midlands area is still recovering from the layoffs. It recorded job losses for the second straight month in September. It's the state's only major metro area in negative territory for 2017.
September job growth
| Metro area | Annual job gains | Percentage growth |
| --- | --- | --- |
| Charleston | 4,200 | 1.2% |
| Columbia | -2,200 | -0.6% |
| Florence | 1,100 | 1.3% |
| Greenville | 4,500 | 1.1% |
| Myrtle Beach | 2,300 | 1.4% |
| Spartanburg | 4,100 | 2.8% |
| Sumter | -500 | -1.3% |
| South Carolina | 28,100 | 1.4% |
| | | |
This probably could've been prevented.
COLUMBIA — Westinghouse and other contractors used unlicensed workers to design parts of two…
In a September story, reporter Andrew Brown revealed that Westinghouse and other contractors used unlicensed workers to design parts of the reactors, a potentially criminal shortcut. Brown wrote that these workers "were crafting blueprints and conducting complex engineering calculations. This left professional engineers questioning the entire construction process."
SCANA's board members, who oversaw the project, lacked any nuclear expertise — but they collected a combined $11 million for the part time job. (Read more.)
In 2011, an internal Westinghouse document warned South Carolina nuclear reactor construction was "at risk." It predicted the company could lose hundreds of millions of dollars in its quest to develop and build a new generation of nuclear power plants. (Read more.)  Georgia Power knew about that report as early at 2014. 
In 2013, Santee Cooper Chief executive Lonnie Carter wrote a letter laying out concerns questioning whether Westinghouse and other contractors were putting the "project's future in danger." (Read more.)
---
What is being done to fix this? 
On Sept. 26, South Carolina's State Law Enforcement Division (SLED) opened an investigation into the project. The investigation was opened in response to a request from state lawmakers in light of our report that Westinghouse used unlicensed workers. 
Additionally, two legislative committees, South Carolina's attorney general and federal authorities have launched investigations into the failed project. 
From customers to workers to investors, lawsuits against the utilities continue to mount. 
One lawsuit filed by SCANA and Santee Cooper ratepayers in the Midlands and Florence alleges that the utilities violated their customers constitutional rights by charging them without providing the service they were promised. The class action suit asks that the two utilities be sold to compensate customers.
The Office of Regulatory Staff has requested that SCE&G reveal exactly how it's using the $2.2 billion the utility received in the settlement with Toshiba.
Additionally, SCANA and Santee Cooper have lost or will lose top executives as fallout from the failed project. Lonnie Cooper announced his retirement from Santee Cooper in August. SCANA announced last week that embattled chief executive Kevin Marsh would retire at the end of the year just days after offering his job as a bargaining chip to keep charging customers for the aborted nuclear plant expansion.
---
The Post and Courier will continue to update readers on the latest revelations (which happen nearly daily) on the failed project.
Check out our special section for the latest. 
This story was aggregated from reporting done by a team of journalists and editors dedicated to informing the public every detail of the project and its failure. 
The team includes Thad Moore, Andrew Brown, Jamie Lovegrove, Andy Shain, John McDermott, Tony Bartelme, Glenn Smith and David Wren all of The Post and Courier staff.