No new hotels have been announced in Charleston for several months, but that doesn't mean the boom is over locally and in other parts of South Carolina, according to planners and developers watching the market.
The South is a hot lodging market, which has fueled development from the coast to the Midlands to the Upstate. Hotel demand is driven not only by leisure visitors but new industries.
Downtown Charleston has seen a flurry of new hotels in the last three years — The Spectator in the City Market, The Dewberry near Marion Square, the Grand Bohemian and Restoration in mid-town, Homewood Suites and 583 King north of Calhoun — adding more than 500 rooms to the market.
Two more are set to open this summer — the 185-room Hotel Bennett by Marion Square and a 50-room Hotel Bella Grace on Calhoun Street across from Emanuel AME Church.
At least 15 other hotels have been approved but not started. If they are all built, they would another 1,360 rooms to the peninsula.
Despite all that, developers continue to study new opportunities.
"All day we meet with landowners to discuss various uses for their properties, and hotels are very much a part of those speculative discussions," Charleston city planner Jacob Lindsey said.
For instance, earlier this month, the Board of Architectural Review approved the demolition of a restaurant building at 61 State St, next the The Spectator. The owners are considering a hotel for the site, though nothing has been finalized, Lindsey said. Meanwhile, the restaurant remains open for business.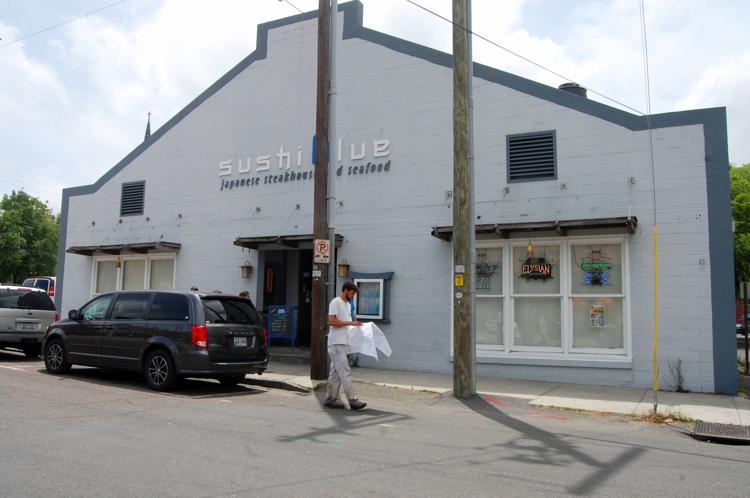 In another example, Pure Theatre's lease at 477 King St. runs out at the end of this season, and they've been eyeing a bigger space in the city cultural center at 134 Cannon St. Those owners have also been considering a hotel there, but no plans have been submitted, Lindsey said.
"We continue to have discussions with landowners about hotel uses in our city center," he said. "We don't have any concrete sign that demand is slowing down."
There's no guarantee that all those projects will get built. Compared to several years ago when they were planned, construction costs are about 30 percent higher, land prices have continued to escalate, and it's harder to get financing for new hotels.
"The thing that's most disconcerting to us is the price of concrete and steel," said Fred Whittle with Jupiter Properties, which is getting ready to start two hotels on Meeting Street near the Ravenel Bridge that were announced six years ago. "That's part of what the bankers are getting concerned about as well. We're still bullish, but it's got to be the right product in the right place."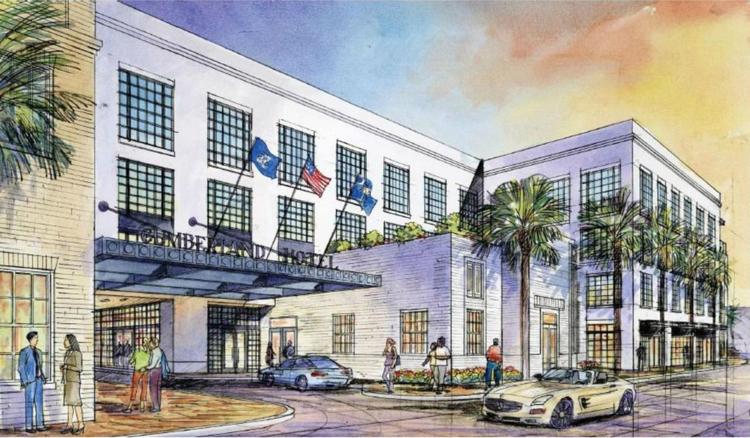 Gramling Brothers is working on plans for two hotels in the City Market, one in the Rainbow Market building and the other in a nearby parking lot.
"We're always looking for good opportunities," said Mikell Harper, the company's vice president of business development. "They're a little harder to find than a couple years ago."
Flurry of debates
Responding to increasing concerns over new hotels, Mayor John Tecklenburg proposed a moratorium in his 2015 election campaign. Council didn't support that effort but instead ordered the "2016 Peninsula Hotel Study."
The report noted that in addition to the new hotels on the peninsula, new lodgings in Mount Pleasant and North Charleston would also add to traffic on the peninsula.
The report set off a flurry of debates over what the city could do to control hotel growth. A plan to remove some properties from the list of sites that could possibly become hotels didn't make it past the planning commission.
The outcome of all the talk was a commitment to work on ways to reduce traffic congestion, such as improving drop-off points and requiring hotels to provide parking or transportation options for employees.
The two main concerns of the board of zoning appeals — the first step in getting a hotel approved — have been parking and traffic, especially making sure that a hotel won't significantly increase traffic in residential neighborhoods.
Around the state
While height is always a concern with new hotels in Charleston, there's no limit in Myrtle Beach other than what the ground can hold, according to planning director Carol Coleman.
Some of the new towers along the beach could be 30 stories tall, built over water parks with pools, slides and lazy rivers. The towers grow taller as engineers come up with new piling technology.
At least four new hotels with well over 1,000 rooms are in the works or under construction. It's part of a strategy to swell the number of visitors from last year's 18 million by more than 11 percent to 20 million by 2020. Grand Strand planners are also hoping some of the new hotels will improve some of the city's blighted areas.
"It looks like we're leveling out, but every time it seems like it's leveling out, another one pops up," Coleman said.
The city has also been encouraging efforts to renovate older lodgings, in a retro movement being called "Doo Wop motels."
Columbia seemed poised for a downtown hotel boom a couple years ago, although one major project fell through.
A 108-room Aloft at Lady and Lincoln streets opened last year.
A 41-room Hotel Trundle opened in April in several historic buildings on Taylor near Main Street.
Two Hilton hotels are under construction on Gervais Street just east of Bull Street. A Hilton Garden Inn is set to open in September and a Home2 Suites in January 2019.
Plans for a hotel in the Kline City Center redevelopment project at Huger and Gervais near the State Museum were dropped last fall after the developer couldn't get the city to help finance two parking garages and infrastructure.
Several new hotels are under construction or have been announced north of the downtown district.
In red-hot Greenville, one of the state's fast-growing visitor destinations, five new hotels are scheduled to open by next year, extending a building boom that started in 2015. In all, those project will bring nearly 900 new rooms to the Upstate city.