PEAK — Look closely at the highway bridge crossing the Broad River, and you can just make out a sign of how much electricity South Carolina used this morning.
The river is running low, far below the high-water mark stained on the pilings. But a few inches above the surface, the bridge is still damp.
That's how you know one of South Carolina's largest "batteries" is done releasing its charge.
The energy reserve just upstream from the bridge isn't filled with corrosive acid. And it doesn't hold a charge — not in a traditional sense, at least. But Lake Monticello functions like a battery all the same.
It stores energy when electricity is abundant and cheap, usually at night when South Carolina goes to sleep. And it becomes an instantly accessible source of power when the state needs extra juice, like on a chilly morning.
It just does that with water.
When South Carolina Electric & Gas has more power than it needs, it uses the excess to pump water from a river-fed reservoir into Lake Monticello. When demand surges, it sends the water gushing back out, spinning turbines and generating electricity as it flows.
That's what happened on a recent morning. It was chilly, so South Carolinians turned on their heat pumps, SCE&G produced more electricity, and downstream, the reservoir and the Broad River slowly rose.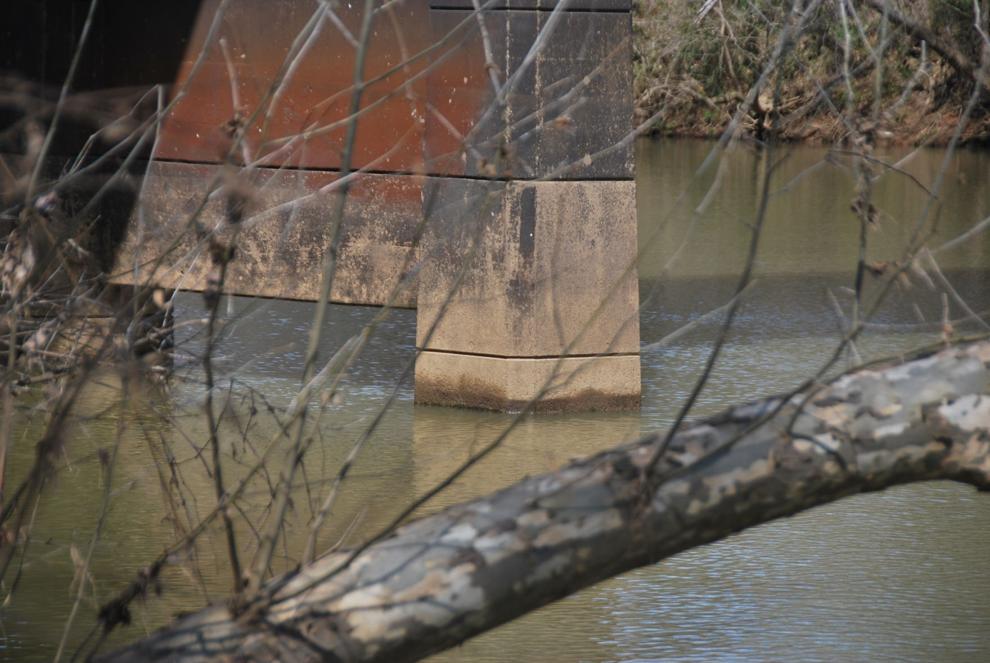 Long history
Lake Monticello has quietly performed this ebb-and-flow role for more than four decades — storing and delivering electricity again and again.
For most of that time, the work of the "pumped-storage plant" named Fairfield has been tied to big power plants that burn natural gas and coal, letting them run at full throttle and storing the excess.
At night, when electricity demand tapers off, the pumps on Lake Monticello spin into action to prepare for the morning surge.
Federal regulators are taking a fresh look at the hydroelectric project before its license runs out in the summer of 2020. SCE&G says that getting that license extended is "critical" to the future of South Carolina's electric grid.
That's because solar energy is making up more and more of the utility's electric generation base. For the most part, solar power isn't stored, so its output can't be controlled.
Which is to say, it would be helpful to have a giant battery of sorts that keeps electricity production steady as solar power fades in and out with the sun.
In SCE&G's words, Lake Monticello is becoming an "important asset for grid stability, reliability and power quality."
Rather than just fill the body at night, the company says excess solar capacity would enable it to also pump water in while the sun is out and release it when people get home from work and start fiddling with their thermostats.
Big energy storage systems have become increasingly important in the utility industry as renewable power has become more prevalent.
Utilities are experimenting with all sorts of concepts that would let them tap electricity when it's needed rather than when it's created. Among them: giant banks of batteries, vats of molten salt, caverns filled with compressed air. Each performs essentially the same task that the Fairfield project does.
But the old standby has been reservoirs like Lake Monticello. The U.S. has about three dozen of them, most of them built 40 to 60 years ago.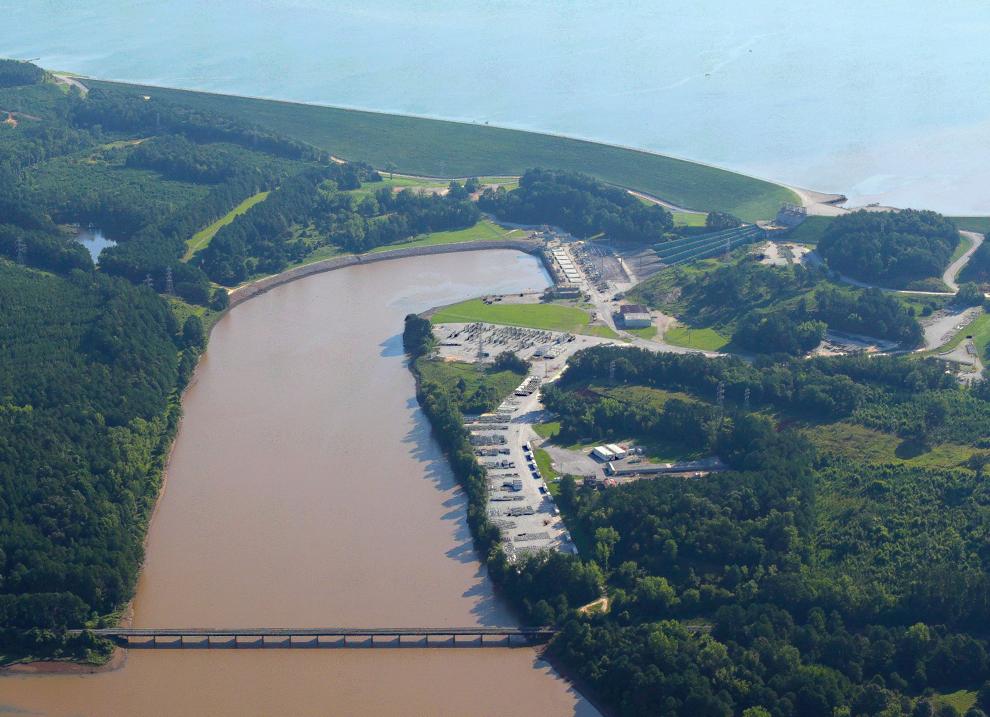 New power
Utilities are interested in building more, mostly out West: So many projects are in the pipeline now that if they were all completed they could nearly double the nation's pumped-storage capacity, according to the Federal Energy Regulatory Commission.
South Carolina has the second-most pumped-storage capacity in the country, including a lake that reaches into North Carolina. They were built in a different energy era, when virtually all the state's electric generation came from fossil fuels and nuclear reactors that are difficult to shut down and crank up.
The projects planned elsewhere are geared toward solar and wind power, which face similar challenges: Utilities can't control how much electricity they produce at any given moment. That's led to renewed interest in building hydro plants that they can control with the flick of switch.
In South Carolina, meantime, the biggest power companies are still exploring how to store energy in the future.
In filings with regulators, SCE&G and Duke Energy say they're still studying new forms of storage.
Charlotte-based Duke has said it plans to install batteries in the next few years, but that's mostly meant to test the technology.
SCE&G is planning a solar farm with battery storage, spokeswoman Ginny Jones says.
To be sure, storing renewable energy hasn't been much of an issue in South Carolina because until recently, there hasn't been much renewable energy to keep around.
Solar power began taking off only in the last few years in the Palmetto State, now home to one of the fastest-growing solar industries in the country.
But by the end of the year, the sun is expected to produce as much electricity in South Carolina as a nuclear reactor. And that power will have to be stored somewhere if it's not used immediately.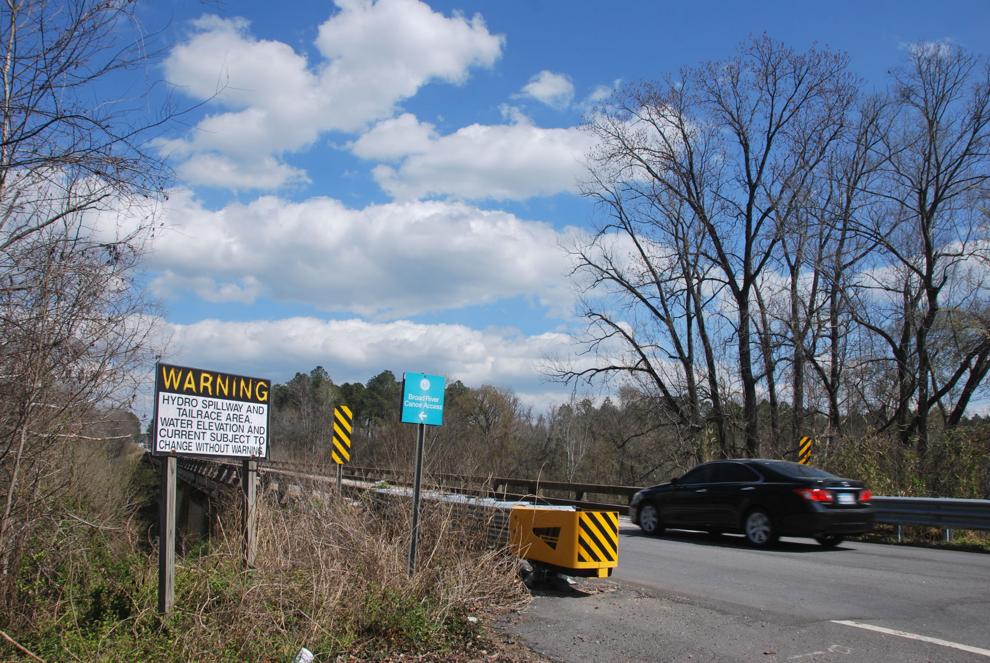 Water concerns
Bill Stangler hopes utilities won't look to hydro power to do the job.
Stangler is director of Congaree Riverkeeper, an environmental group in Columbia that has followed the Fairfield storage project for several years. His group has advocated for the Broad River downstream as federal regulators have reviewed the power plant.
Stangler says SCE&G agreed to keep the river's flow more stable by avoiding big spikes in its levels when energy production ramps up. In March, the river has fluctuated as much as three feet in a day.
Under the new agreement, plant operators will try to limit the fluctuations to the Parr Shoals Reservoir next to Lake Monticello and keep the surge of water from flowing downstream.
Stangler hopes those efforts will return the Broad River's flow to a more natural pattern. Even so, he says he's wary of trading the health of other rivers for new power generation — even if it reduces carbon emissions.
"When I hear people say, 'Hey, wouldn't it be great to build a bunch of pumped storage facilities,' I cringe," Stangler says. "I don't think we need to build any more dams. They come with a huge cost. An environmental cost."
After several years, the federal review process at Fairfield is nearing its end. SCE&G says it plans to file paperwork for a new license in the next three months.
The process is wrapping up at a moment when South Carolina's energy future is up in the air.
Solar power is on the rise in the state, growing so large that it has triggered a contentious legislative fight over its future. And plans to build a pair of new nuclear reactors at the nearby V.C. Summer power station — the kind of plants Fairfield was meant to store power from — were scrapped last summer.
Both developments have consequences for what happens on Lake Monticello in the future, dictating what kind of power helps fill its banks.
But downstream, the result is the same: The river will ebb and flow with the state's daily power needs, rising and falling as South Carolina cuts on the heat.