Heading into 2018, the Palmetto State economy remains strong and stable and should stay on course in the new year, despite a tightening labor market and the fallout from the failed V.C. Summer nuclear project.
That was the prediction earlier this month by two research economists from  the University of South Carolina's Darla Moore School of Business.
Doug Woodward and Joey Von Nessen said they expect broad-based growth to continue across most industries in the state with gains in employment and income.
Von Nessen said the top indicator of economic performance — job creation — is expected to climb by about 2.1 percent, driven by the manufacturing and professional and business services sectors.
The labor market, he commented, "is more favorable to workers than at any time in the last eight years."
"Although our current economic expansion is now in its ninth year, it's important to remember that economic expansions don't die of old age," Von Nessen added. "Market fundamentals are strong, and the state's economy is in a very good position as we head toward 2018."
What remains to be seen is whether the lower federal tax rates that businesses will enjoy in 2018 will produce even more jobs and investment. Proponents said the changes could accelerate business spending, while critics worry companies will hoard the new-found savings to bolster their bottom lines and shareholder returns.
Despite the mostly positive outlook for 2018, South Carolina employers will face a key challenge in the year ahead, as they did in 2017.
"Labor availability will be the bottleneck of economic growth in 2018," Von Nessen said.
Woodward said one upside is that the shortages could push the economic recovery into new areas of South Carolina — past cities like Columbia and Charleston and into smaller towns.
Here's a look ahead at some other key developments for the state's economy in 2018. 
Energy
The turmoil that rocked South Carolina's energy sector in 2017 isn't over yet — far from it.
As the new year opens, the fallout from the abandoned expansion of the V.C. Summer Nuclear Station will enter a new stage as power companies, regulators and lawmakers start to pick up the pieces, now that the dust is settling.
For now, there are more questions than answers: Will federal tax collectors let SCANA Corp. take a $2.2 billion credit for killing the project? Will Santee Cooper take over the site of the power plant, north of Columbia? How far will regulators and lawmakers go to punish the utilities after they torched $9 billion on a plant that might never produce power, and how much will their customers have to pay?
Both power companies will navigate those questions with new leadership: Moncks Corner-based Santee Cooper already has an interim CEO, Jim Brogdon, who is at the helm while politicians including Gov. Henry McMaster seek to sell the state-owned utility. And SCANA, the owner of South Carolina Electric & Gas, will have a new CEO, current finance chief Jimmy Addison, on New Year's Day.
Some of the looming questions could be resolved early on. Utility regulators will meet next month to consider rolling back SCE&G rate hikes tied to the nuclear project, and lawmakers will debate doing the same when the legislative session begins Jan. 9.
The bigger unknown is how far the General Assembly will go to restructure the industry. A sweeping reform package has already been filed, aiming to make sure the state never again sees an energy-sector boondoggle this big.
Tourism
They won't have a once-in-a-lifetime total solar eclipse in 2018 to help them pull in more visitors, but tourism officials expect another record year for South Carolina's biggest industry.
"If we can just get through a year with no storms, it would make things even easier," said Duane Parrish, director of the S.C. Department of Parks, Recreation and Tourism.
Visitor spending passed $20 billion for the first time in 2015 despite historic flooding in October. The increases continued through Hurricane Matthew in 2016 and the threat of Hurricane Irma in 2017.
About 80 percent of visitors drive to South Carolina, and the state continues to boast the lowest gas prices in the nation. The biggest challenge for restaurants and hotels will be finding enough workers, especially along the coast, as the state's jobless rate is well below the national average, Parrish said.
In Charleston, this will likely be the year when the number of annual visitors officially passes the 6 million mark, according to Wayne Smith, chair of hospitality and tourism management at the College of Charleston. The numbers will be announced in late February or early March.
Helen Hill, executive director of the Charleston Area Convention and Visitors Bureau, also expects another record year.
"The tourism industry continues to be the 'front door' for economic prosperity," she said. "No one ever chose to move a company to our community without first coming here as a visitor."
The Grand Strand also projects more growth. Its airport is adding flights that will bring in more visitors, according to Brad Dean, president and CEO of the Myrtle Beach Area Chamber of Commerce.
"Growing air service into our market is key," he said. "We remain hopeful that 2018 will produce yet another year of increased visitation and more jobs in the hospitality sector."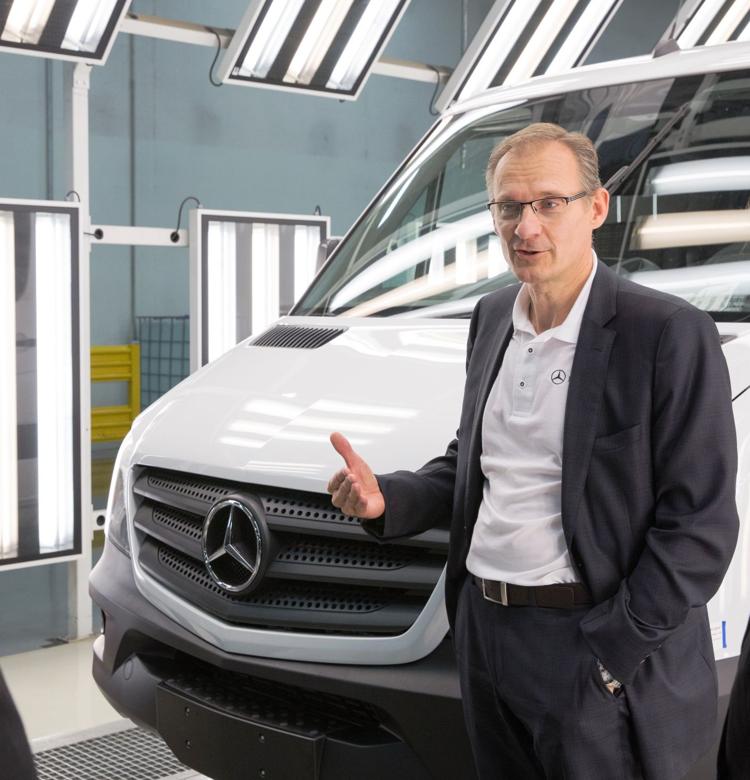 Manufacturing
South Carolina automobile industry will crank up not one but two full-blown assembly plants.
More than two years after announcing investments in manufacturing plants totaling more than $1.5 billion, the rubber is about to hit the road — literally — for Volvo Cars and Mercedes-Benz Vans, which join a roster led by Palmetto State car-making stalwart BMW.
Both companies will begin making vehicles at their Lowcountry area campuses in the new years — with Volvo building the redesigned S60 sedan while Mercedes-Benz rolls out a next-generation version of its Sprinter van. Combined, the companies will hire roughly 5,300 workers over the next few years as production ramps up and as Volvo adds a second vehicle — the popular XC90 SUV — to its manufacturing mix.
Volvo's campus in Berkeley County "forms a strong foundation for our future growth in the U.S. and globally," CEO Hakan Samuelsson said.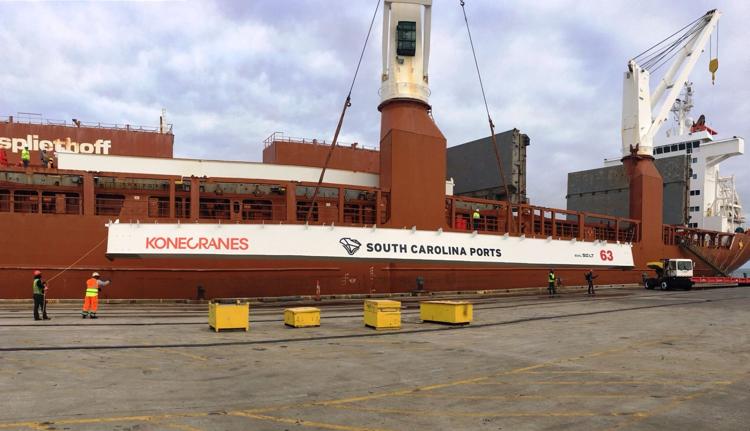 The port
For the State Ports Authority, 2018 will be the year South Carolina's public maritime agency goes deeper and bigger.
A plan that's been more than seven years in the making will get started in February when the first dredge pulls into Charleston Harbor to begin digging the waterway to a 52-foot depth.
The $529 million project will give the Port of Charleston and the South Carolina businesses it serves the deepest waterway on the East Coast, allowing big container ships that travel through the Panama Canal to haul heavier loads and visit regardless of tides.
The dig, expected to take between 40 and 76 months to complete, is designed to spur economic development throughout the state.
The SPA also will expand its inland operations, with a new facility in Dillon where cargo will be transferred between trucks and trains on the way to and from Charleston. The Pee Dee inland port — scheduled to open in the spring — will draw cargo from along the Interstate 95 corridor and prompt new and expanded distribution centers to an area that traditionally has had some of the state's lowest wages and highest unemployment.
The Dillon facility will join the authority's existing inland port in Greer, near the BMW plant.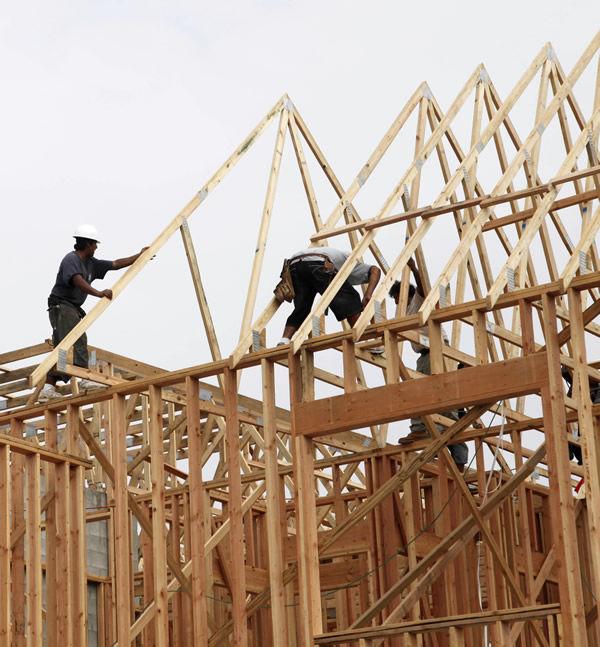 Real estate
South Carolina's economy is expected to continue to grow in the new year, helping to boost home sales in an already healthy market.
Burdened by a scarcity of homes for sale, the otherwise solid market will see a continued rise in home prices of about 4 percent or so, according to national property information service CoreLogic.
Interest rates will most likely be nudged up, but they still remain historically low. 
Meanwhile, the apartment market will continue to boom as major projects get underway across the state. Apartment construction is not expected to stop but to level off in the new year as the market absorbs new units and rising construction and land costs come into play.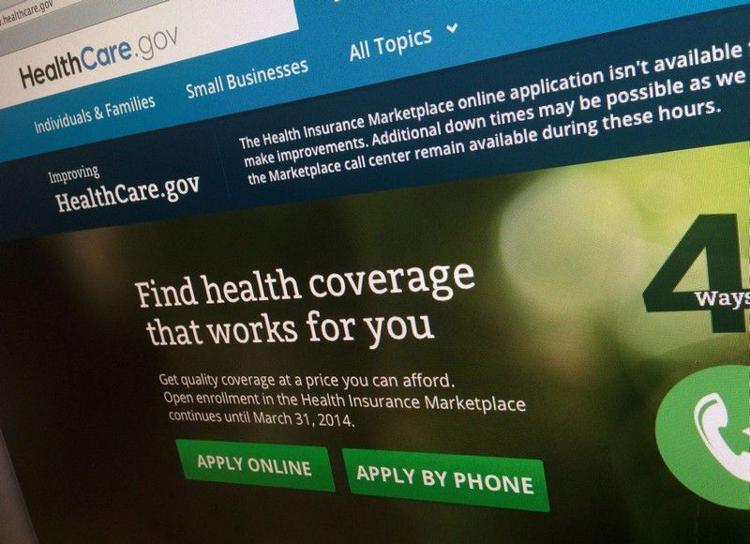 Health care
The diagnosis for South Carolina's health care industry in 2018 can be summed up in one word: uncertainty.
Nationally, the path ahead remains as clear as mud when it comes to sorting out health care reforms. Christian Soura, vice president of policy and finance for the S.C. Hospital Association in Columbia, anticipates that the Republican-controlled Congress will try to repeal and replace the Affordable Care Act in the new year after falling short in 2017.
The legislative overhaul in Washington potentially presents problems for employers, health providers, patients and insurance companies, he said. No one quite knows what to expect.
Soura also predicted that the GOP will attempt to scale back entitlement spending in 2018. That could spell significant changes for Medicaid, Medicare and other safety net programs.
"We're going to continue to have enormous uncertainty," Soura said.
Banking
South Carolina's banking industry will join a small club in 2018, as the Palmetto State's first federally insured startup lender in more than eight years opens its doors.
Beacon Community Bank has said it plans to take deposits and making loans in early January.
It's one of few true newcomers in the country to obtain government approval to operate since the last recession. The downturn, which started a decade ago and left deep scars, triggered a series of failures, forced mergers and regulatory pullbacks that sharply cut the ranks of small banks.
The freeze is beginning to thaw after the Federal Deposit Insurance Corp. and the Federal Reserve began to loosen their restrictions, but to date, few have taken the plunge. Regulators have approved just 11 charter applications since 2013, including one misfire, and are now reviewing requests from five others. The last South Carolina startup to successfully complete the process was Myrtle Beach-based Coastal Carolina National Bank, which opened in June 2009.
Beacon will operate from East Bay Street in Charleston. Its lead investors include Lt. General John Rosa, the retiring president of The Citadel.
Gas tax
Regardless of what's happening in the oil markets, South Carolina motorists can rest assured that the price they pay at the pump will increase slightly come mid-2018.
The second phase of a 12-cent gas tax increase being rolled out over six years will take effect July 1. It will add another 2 cents to every gallon purchased in South Carolina, probably not enough to stifle the economy. 
Long-term projections show the increases will generate $800 million over the next decade. Most of the new revenue, about $407 million, will go toward resurfacing roads, while $116 million will be leveraged to secure more federal money for interstate work, including a fix for the dreaded "Malfunction Junction" in Columbia, state officials have said.