You're seeing the Post and Courier's twice weekly business newsletter. Get all the openings, closings, and the business stories that are shaping Charleston and South Carolina here.
---
The one to watch
When Vincent Stanley, chief philosopher at the outdoor retailer Patagonia, arrived in Charleston on Wednesday, he said he noticed one thing immediately. 
"I can already feel, much more than in most places, an extraordinary sense of place," said Stanley, who was in town to give the keynote at Thursday's Good Business Summit, an annual event at the Charleston Music Hall hosted by the nonprofit organization Lowcountry Local First.
The event centers around discussions of how businesses can be forces for good in a community. It's a conversation that's only become more popular in the business world, especially as concerns over climate change and economic inequality build. 
Having a sense of place — the kind "that is already so strong" here in Charleston — will be critical to preserving the planet and making business work for the greater good, Stanley said.  
As the world has become more globalized, that's happened at the expense of a strong sense of place, Stanley said. It's become much more difficult to visualize supply chains and to understand businesses' impacts. 
When Patagonia chooses which environmental groups to support, Stanley said, they try to choose organizations that seem to have a strong sense of place and trust from the local community.
The company keeps an online database of select groups that can be searched by city or specific cause, like water or biodiversity. 
In Charleston, for example, the groups on the database are the Coastal Conservation League, the Avian Conservation Center and the Nature Conservancy. 
Just a couple weeks ago, an executive from another top outdoor retailer was in town to talk about promoting sustainability in business. Perk Perkins, former CEO and current chairman of the board of directors at Orvis, spoke at the Flourish Conservation Summit, hosted by the Lowcountry Land Trust. 
Perkins spoke about approaching business growth in way that's responsible — and not just in a business sense. 
"Not all growth is good growth," Perkins said. 
And when it comes to businesses trying to venture into the realm of conservation, Perkins said it's important that those companies present a business argument. 
When Orvis got involved in advocating for projects that would preserve Florida's Everglades, Perkins said they focused on explaining why the wetlands were important to the business community. 
"We're a business," Perkins said. "Tell your business story." 
Both Stanley and Perkins spoke about how their companies expanded their capacity to repair clothing and equipment that their customers have purchased. Initially, both described how their brands used to respond to customers with broken or damaged products by sending them new products. 
Not only has offering repair services been more sustainable, they said, but customers prefer it, since those items can often hold sentimental value.
Stanley described the paradox presented by companies like Patagonia: The business is trying to sell clothes to people but, at the same time, promotes a philosophy of reducing waste.
"You should need what you buy, and companies should make things that are useful," Stanley said. 
---
Want to receive this newsletter in your inbox every Monday and Thursday? Sign up for free.
---
Openings, closings: 
Financial statement:
"Understand you are a mini Disneyland: You have them captive. That doesn't mean you have to screw them. But if you're not getting feedback about your price, it's too low."
— Food and beverage consultant Mike Holtzman
Holtzman addressed hundreds of farmers at a recent meeting in North Charleston about agritourism. By making minor tweaks to menus and pricing, he told them, they could double or triple their sales.
Other stuff you should know: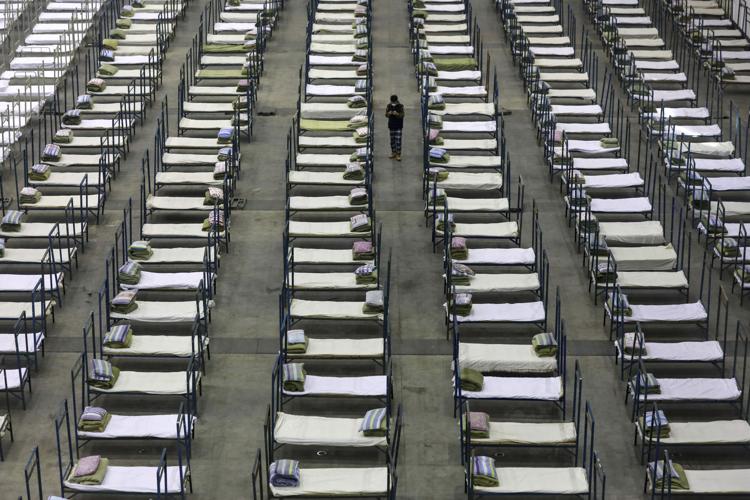 Sound smart at work:
"Hey boss, did you know that South Carolina trades more goods with China than any other country?"
Despite that, it's still been business as usual at the Port of Charleston even as the coronavirus has shut down Chinese factories and cut off travel to affected areas. Jim Newsome, president and CEO at the State Ports Authority, said the impact will be dependent on when workers can return to the factories. 
Read more about how the virus could impact the port's business here.
Do you want this newsletter delivered to your inbox? Subscribe here.
Craving more? Check out all of the Post and Courier's newsletters here.