Berkeley County's booming residential market soon will see another player after WestRock Land and Development sold 4,000 acres Friday for a new mixed-use development near Summerville.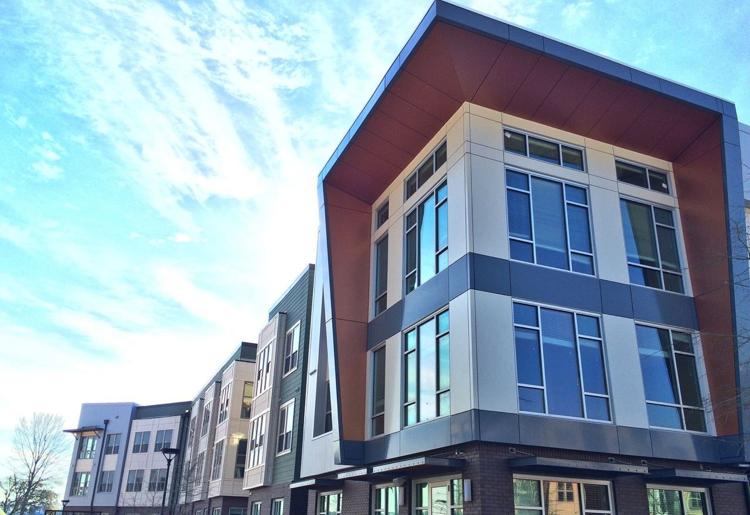 North America Sekisui House LLC, a subsidiary of Japan's largest homebuilder, bought the expansive tract Friday within the growing Nexton community near Interstate 26 and U.S. Highway 17A, according to a joint statement from the buyer and seller. The price was not disclosed.
San Diego-based American Newland Communities, the new owner's partner, will develop the site.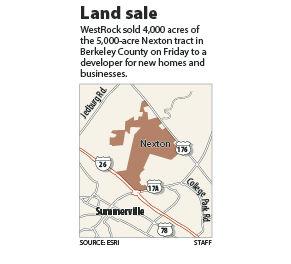 Almost all of the tract — 3,600 acres stretching from I-26 to U.S. Highway 176 — is slated for new homes. About 400 acres will be set aside for commercial development. Some of the tract is made up of wetlands.
The project is a first in the Charleston region for the owner and developer.
"We selected NASH and Newland Communities because we are confident that they will follow through with our plans for Nexton as they were originally conceived," said Ken Seeger, president of WestRock Land and Development, the Summerville-based division of paper giant WestRock Co. "We look forward to working beside them on the properties we are continuing to develop."
WestRock said Newland is nationally recognized for creating complete communities, not only with the right mix of homes for all ages and life stages, but also with a full range of recreational amenities and preserved open spaces, as well as shops, employment centers, schools and essential services.
The developer's focus on quality of life and sustainability are two principles that fit with WestRock's vision for the property, Seeger said.
"We believe Nexton is the best location in the (Charleston) submarket because it's in the direct path of growth," said Keith Hurand, president and chief operating officer of Newland East. "Nexton will continue to be a catalyst for economic development and business growth for companies looking to expand, start up or relocate to the area to be near where their employees call home."
He called Nexton a place where people can work, shop and play. Seegers called it "the region's next job center." 
In choosing the site, the purchaser's president said he recognized the value of Nexton established by WestRock.
"They've created a great foundation for us to build upon," said Koji Yamada, president and chief operating officer for NASH.
About 13,000 residential units have been approved for the Nexton community. More than 200 have been sold or are under construction. Prices range from the mid-$200,000s to $400,000s. A 320-unit unit apartment complex was built two years ago. 
Nexton is expected to be completed in phases over the next 10-plus years and offer a variety of home types and and sizes, according to Bill Mumford, senior vice president of Newland Communities Mid-Atlantic.
"The NASH/Newland team will continue the ongoing operations and sales established by WestRock within Brighton Park Village and begin the conceptual planning and design for the next phases to be delivered in 2018," Mumford said.
Many of the builders in Nexton already work with Newland in its other communities, Seeger said.
WestRock's disposition of the last remaining large tract in Nexton also means a shifting of workers in the company's land and development division.
"No one will lose their job as a result of this sale," Seeger said. "Some WestRock employees have accepted positions with Newland. Others will be reassigned to other WestRock Land and Development projects.
WestRock still has property in Nexton to manage and sell.
The company retained commercial parcels at major road junctures on either end of the land transaction, including tracts along Sigma Drive and Brighton Park Boulevard near I-26 and another across from Cane Bay Plantation on Highway 176.
The company also has commercial areas to develop within the greater 5,000-acre Nexton tract, including a town center not far from a new interchange being constructed two miles west of the Summerville exit on I-26.