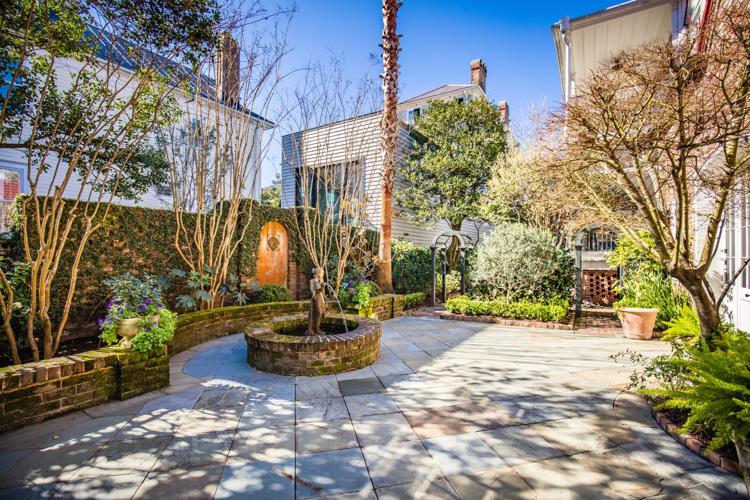 Spring is normally the time when Charleston is busy with things to do and places to go. Spring in Charleston is glorious – it's as close to perfect as it gets.
Last year, the Historic Charleston Foundation celebrated their annual Festival of Houses and Gardens. It is a premier event that runs from March through mid-April and guests can tour some of the country's most beautiful homes. Open houses all over the Lowcountry usually begin in full swing this time of year, normally a robust buying season.
Chief Economist Lawrence Yun of the National Association of Realtors (NAR) said, "Home sales will decline this spring season because of unique economic and social consequences resulting from the coronavirus outbreak, but much of the activity looks to reappear later in the year."
According to NAR's "Economic Pulse Flash Survey," there are positive indicators. Of the 89,813 NAR members surveyed, 97 percent were residential brokers and 77 percent worked in a market where there are "presumed or confirmed cases of COVID-19." Some of the results -- from April 19 through April 20, 2020 – are summed up below.
Buyer Behavior
• 44 percent buyers are delaying their home purchases for a couple of months
• 22 percent stopped looking due to concerns of unemployment
• 9 percent are continuing the process but rely on virtual communication
• Only 7 percent decided not to buy or sell indefinitely
Interestingly, 36 percent of buyers aren't expecting lower home prices. Twenty-four percent believe that home prices will drop by 5-10 percent.
Seller behavior
Sixty-three percent of the respondents said that in working with home sellers:
• 74 percent replied clients have not reduced the price to attract buyers
• 15 percent reduced the price
• 93 percent reported sellers have stopped open houses
Take a tour
Open houses are a great way to see what's out there. Touring some of downtown's opulent estate-like homes not only gives us a glimpse of Charleston's history, it's a way to get ideas on how to stage or decorate our own living spaces.
Consider this article a "tour" of three homes. Your guides are three industry experts who explain how they're doing business differently. They're lending their insight, expertise and "guiding" us through one of their listings. It's like touring a home without leaving yours.
43 Society Street, List price: $2.895 million, Leslie Turner, Maison Real Estate
"We are adding video content and virtual tours to our listings," said Turner. "Agents are filming walkthroughs of the properties along with commentary - pointing out special features of the house - and we are editing the content and uploading it to different platforms."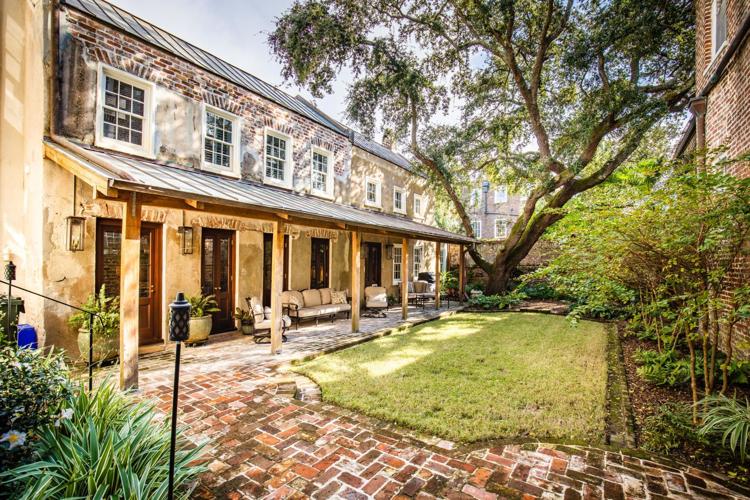 Turner and her team offer 3D tours through partnership with Zillow and by using one-on-one virtual tours and Zoom, clients can ask questions in real time. "Buyers who are looking now are serious buyers. I recommend they view virtual and online tours first, then schedule a tour only for the properties that make the top of their lists," she said,
What's the first thing you notice when you walk into the home?
A: You enter the street door onto the wide piazza and you're immediately welcomed with a feeling of being in a gracious Southern home. Your eye is drawn to the large oak tree framed in front of a high brick wall at the back of the property, with a lush garden. Once you enter, you feel the large rooms draw you in, but yet they feel like intimate spaces.
Describe how it's "classic Charleston" with a hip vibe – what makes it so?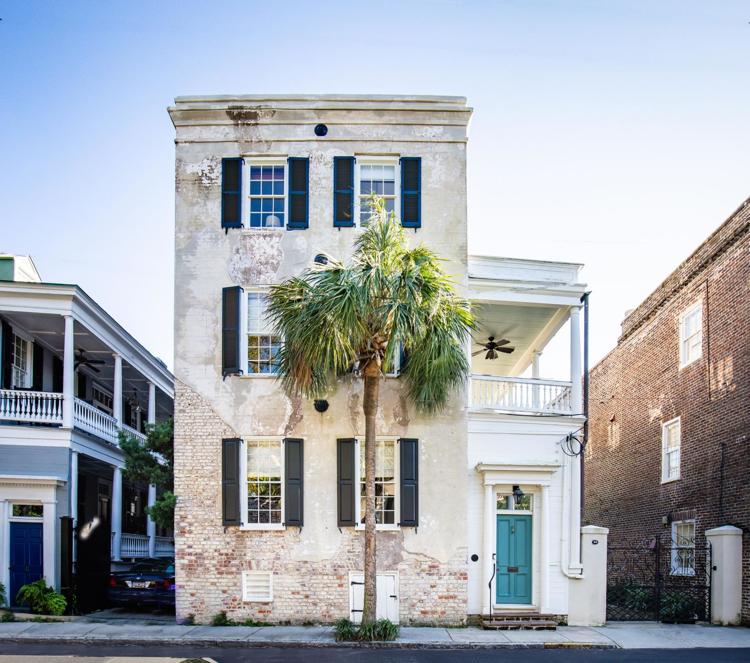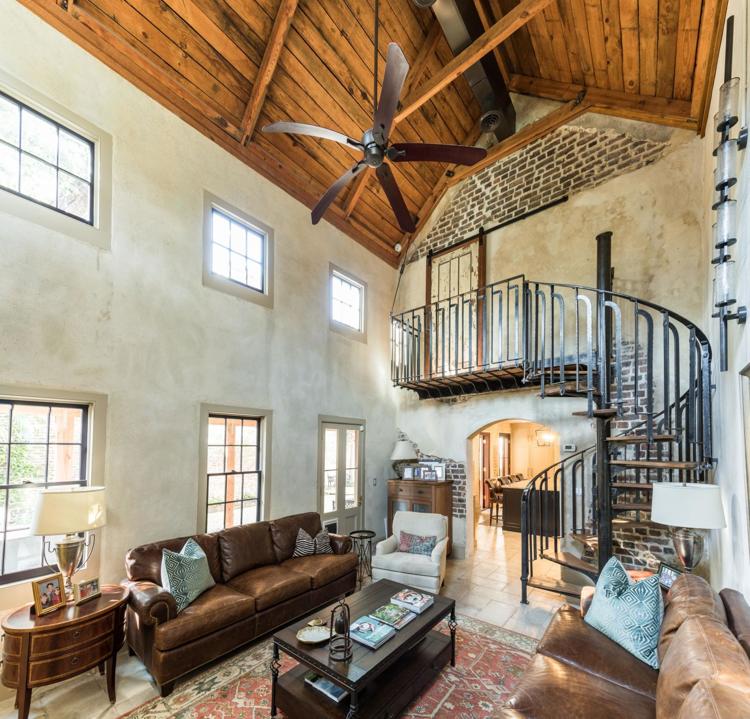 A: The exterior has a fabulous patina of brick and stucco that looks very traditional. Once inside, you see how it has been beautifully renovated for modern living. The kitchen, in the original 1840 kitchen house, features a stove where the original cooking fireplace would have been, with the addition of a large kitchen island and French doors opening onto the garden. The great room off the kitchen has 26-foot ceilings with beams, brick fireplace, and stucco walls. The wine cellar below is like stepping into a European restaurant - cozy, elegant, and intimate with exposed brick walls, polished concrete floor, wet bar, and gorgeous lighting. There's also a beautiful home office and wet bar on the first floor.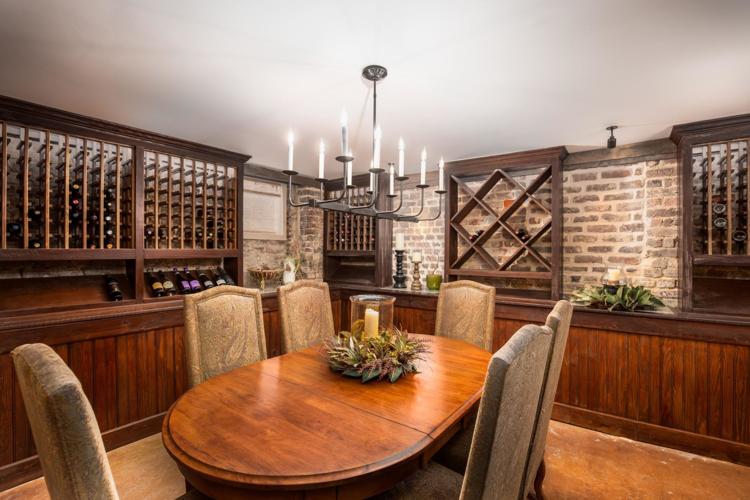 When was the home renovated?
A: Recent two-year renovations with Eddie Fava Architect, Artis Construction, Robin Rogers Interiors, and DeCiantis Landscape Design created a turn-key dream home in high and dry Ansonborough. The current owners wanted to update the kitchen and open it up more to the garden, to integrate more indoor/outdoor flow for entertaining.
Point out some historic details.
A: Original brick and stucco. Large, elegant rooms with gorgeous preserved historic details including heart pine floors, exposed brick walls, deep crown moldings, 9-over-9 large windows, and eight fireplaces. Natural light pours in the large windows in every room. It is a traditional "Charleston single" style with wide piazzas on the first and second floors of the house. The original 1840's kitchen house is attached to the main house and has a new gourmet kitchen with four sets of sapele doors that open to a bricked patio, covered loggia and private garden. The kitchen/carriage house was rescued by the previous owners about 20 years ago and the handmade bricks were saved and used to build the brick fireplace and chimney, the focal point of the room. 
Master bedrooms are important to buyers – Point out the best things about this space. What about guest suites?
A: The master suite is on the second-floor and has large closets and a new spa-like master bath with gas fireplace, shower with Calcutta gold marble, and full-sized laundry tucked inside closet doors. There is also a second-floor den/office/fourth bedroom space. Two other bedrooms are on the third floor with full-height ceilings, rooftop views and a shared full bath.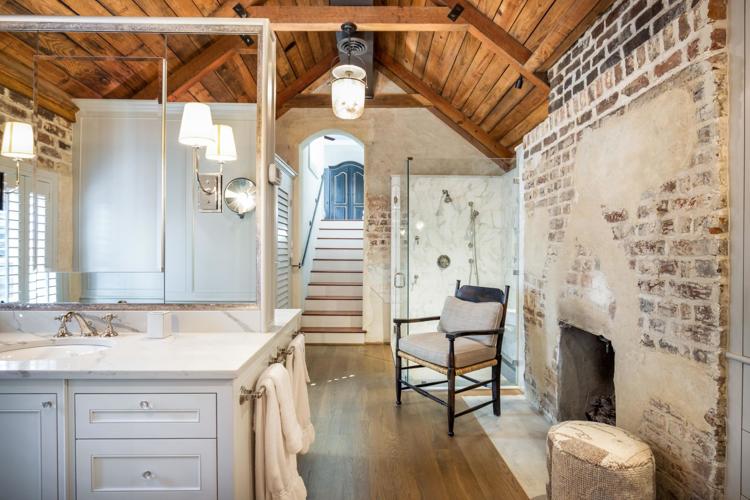 What's nearby and how does the home incorporate both privacy yet city living?
A: Society Street is a quiet, one-way street. The home has a private walled garden and a large covered patio. There are gated off-street parking spaces. It offers a peaceful retreat from "city" living, but it's within walking distance of some of Charleston's favorite watering holes including Zero George Hotel, world-renowned restaurants, The Gaillard Center, a large grocery store, Marion Square, and it's three blocks from King Street shopping and dining.
Turner's outlook for the market: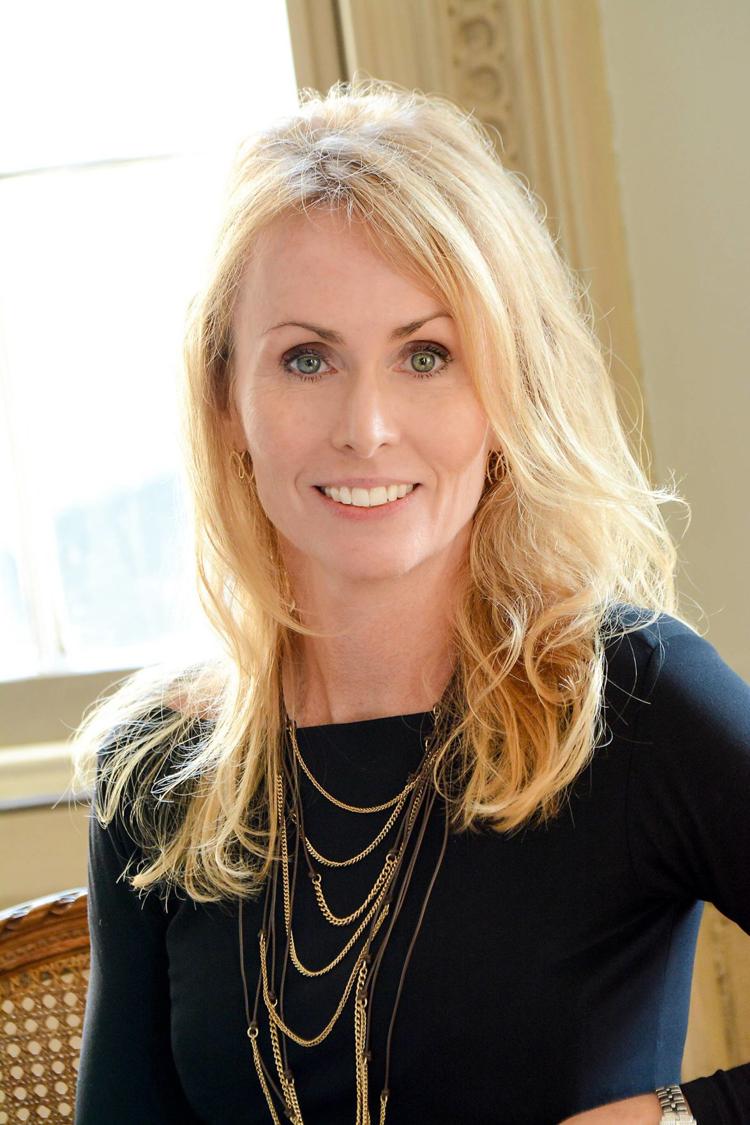 "Charleston is well-positioned for stability and possibly growth in the real estate market. The region has incredible medical facilities and hospitals, which is becoming more important to people as they choose where they want to live. As buyers consider where they want to be long term -- or consider where they would want to be during the next stay-at-home order -- they want to love where they live, live in a temperate climate, and have access to amenities and top-notch medical care. Charleston offers all of those things."
***
82 Murray Boulevard, List price: $3.995 million, Stephanie Wilson-Hartzog, The Cassina Group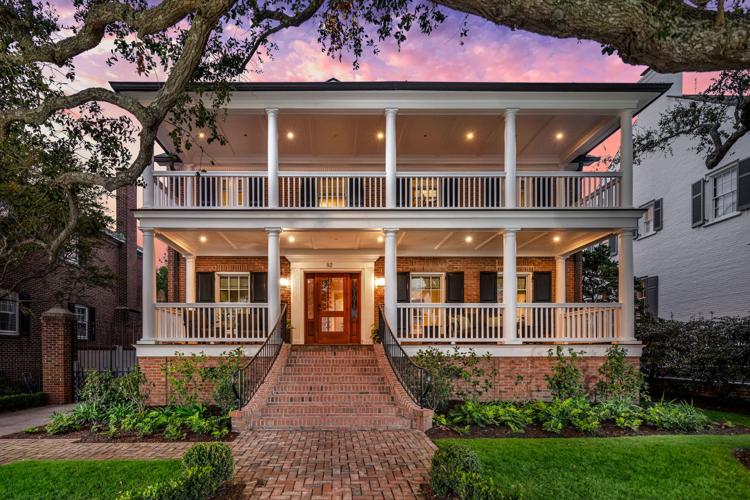 "I've been relying a lot on technology to promote my listings and assist buyers," Wilson-Hartzog said. "Through my website, virtual tours, social media and virtual showings, I've been able to ensure continuity When a client requests a virtual showing, I'm actively showing the home, using my phone to tour, going room by room as I would in a traditional showing – pointing out all the features and details. Hosting a virtual open house allows you to reach a wide audience and it's convenient for would-be buyers to view in the comfort and safety of their own homes, especially those who live out of the area."
She is advising clients to do what they are comfortable with, though she receives requests for virtual showings. She stated that she had a couple who bought a home via FaceTime and didn't see the home until the day of closing. "It's not for everyone," she said. "But I think clients are growing more comfortable with it, especially now."
The home was built in 1965 – how has it changed over the years? Talk about its location and views.
A: It has gone through several renovations and additions over the years. The front porches were added in 2009 and transformed the property. An addition was added and the owners, who purchased the property in 2013 installed a saltwater pool and outdoor living spaces by Wertimer + Cline in 2014. The brick exterior and dual piazzas are classic Charleston which blends in beautifully with the historic fabric of the neighborhood. A centuries-old oak tree in the front yard adds to its charm. This home is designed to capitalize on the views – you're right on the harbor – the views take center stage, allowing you to take in breathtaking sunrises and sunsets over the water. It is set back from the street and it's much more residential than other areas South of Broad, but you can walk to everything Charleston.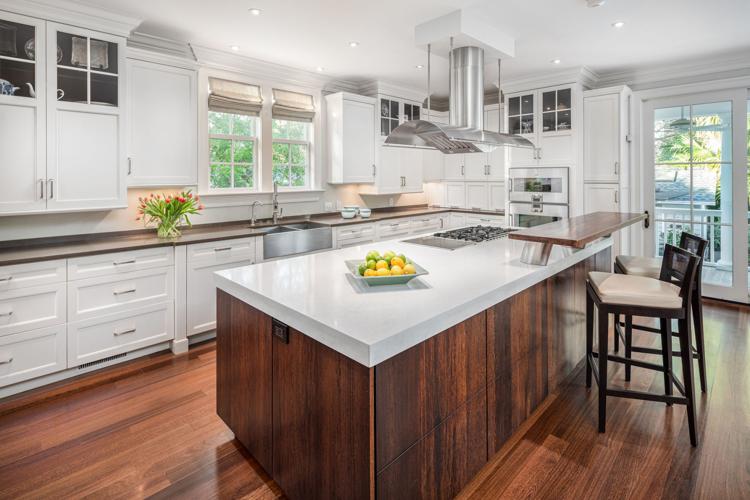 What about the interior? Can you point out the best features and finishes?
A: The home has a traditional floor plan with updated features for today's buyer. It has both formal rooms and an easy layout for everyday living and entertaining. The kitchen has upscale cabinets, counters and appliances (including Gaggenau), a butler's pantry, large island and an adjoining sunlit keeping room. The master bedroom has dual closets with luxurious bath with a walk-in shower and soaking tub. The guest rooms are very private with some boasting water views and access to the second-floor piazzas.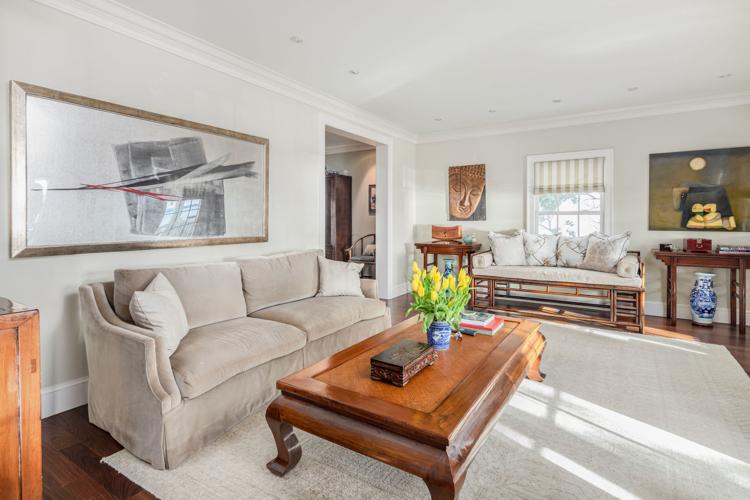 Wilson-Hartzog's outlook for the market: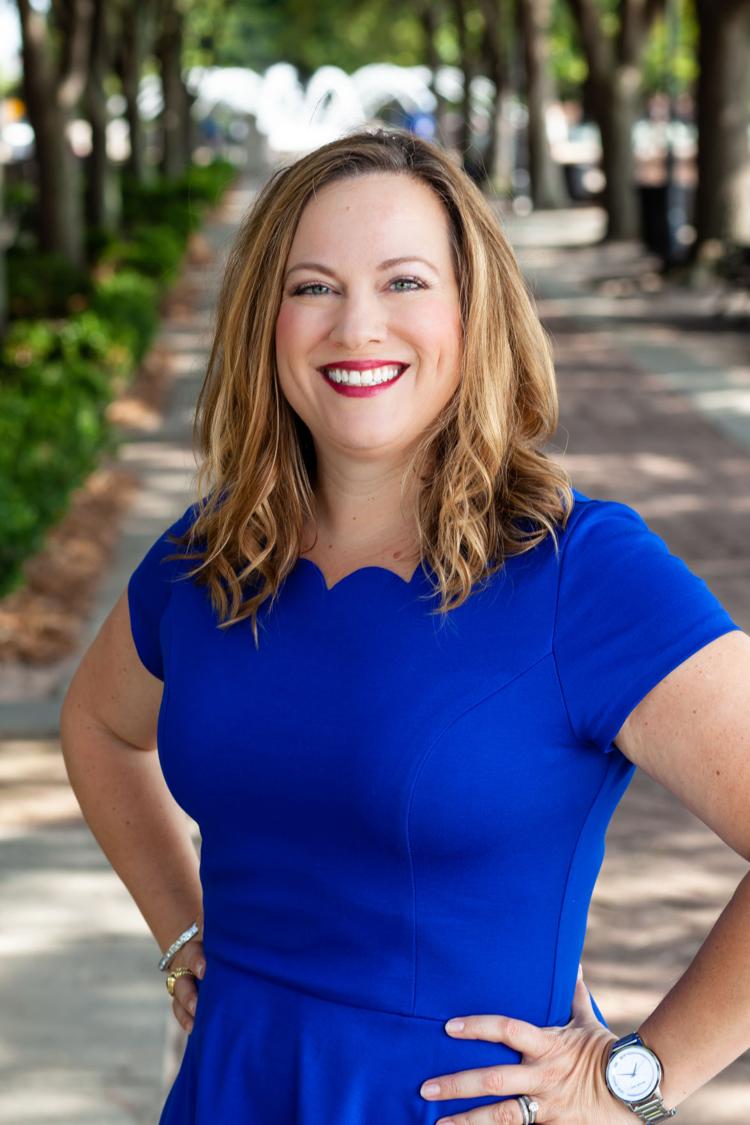 "Certainly, things are slower than they typically are during the spring season but properties are coming on the market, contracts are being written and accepted, and closings are taking place. In the majority of the Tri-County the median sales price is holding steady. I think it is a great time to buy and sell real estate right now. Interest rates are at all-time lows which gives a buyer greater purchasing power. The listing inventory is very low in our area, a trend that favors sellers, so now is a great time to get your property on the market as there is less competition."
***
10 King Street, List price: $4.995 million, Charles Sullivan, Carriage Properties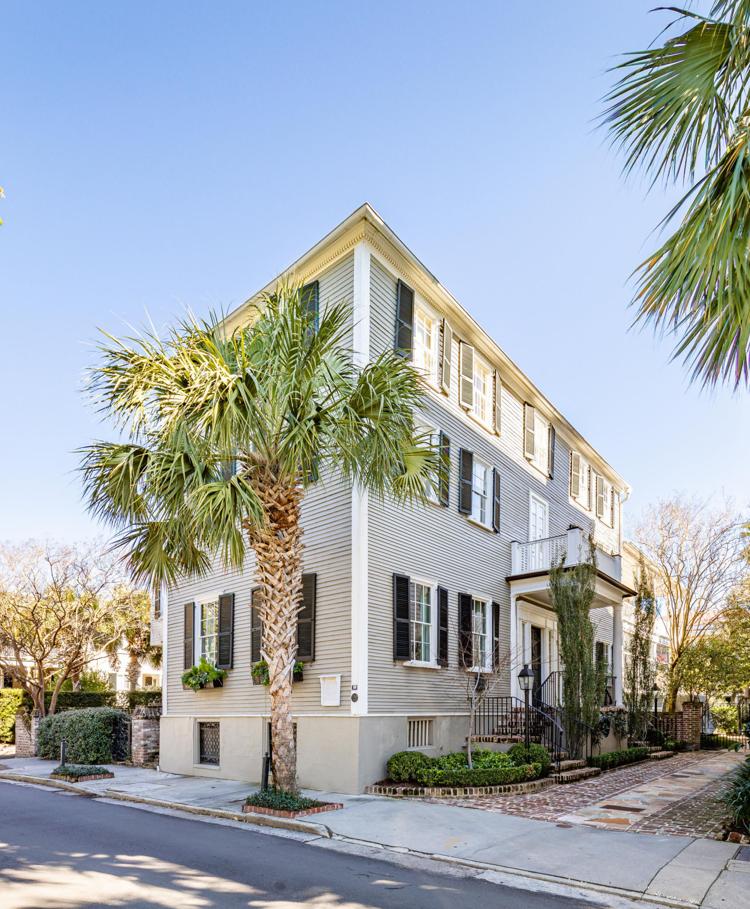 "The biggest and most obvious change is how we carefully interact with the public while not only adhering to recommended guidelines, but creating a comfortable environment for buyers to personally view property," Sullivan said. "On the flip side, property owners are doing the same. Some have made the decision to take their home off market for a period, others we are careful to prepare the home for the public to enter without distractions. It's very typical today for someone to ask us to Facetime them to walk through a home. We've been reshooting videos and reposting to various media outlets. Technology allows us to do some amazing things. I think as time goes by, the need for multiple visits to a property will decrease because of the tools we're utilizing now."
What's impressive when you open the front door?
A: You're struck by the grand scale of the entry and main rooms. The hand painted entry floor is a stunner. The current owners, a young family along with their designer, Amelia Handegan, expertly showcased the fine historic details, while making sure to create a comfortable feeling in each room. Every inch of this beautiful home is meant to be used.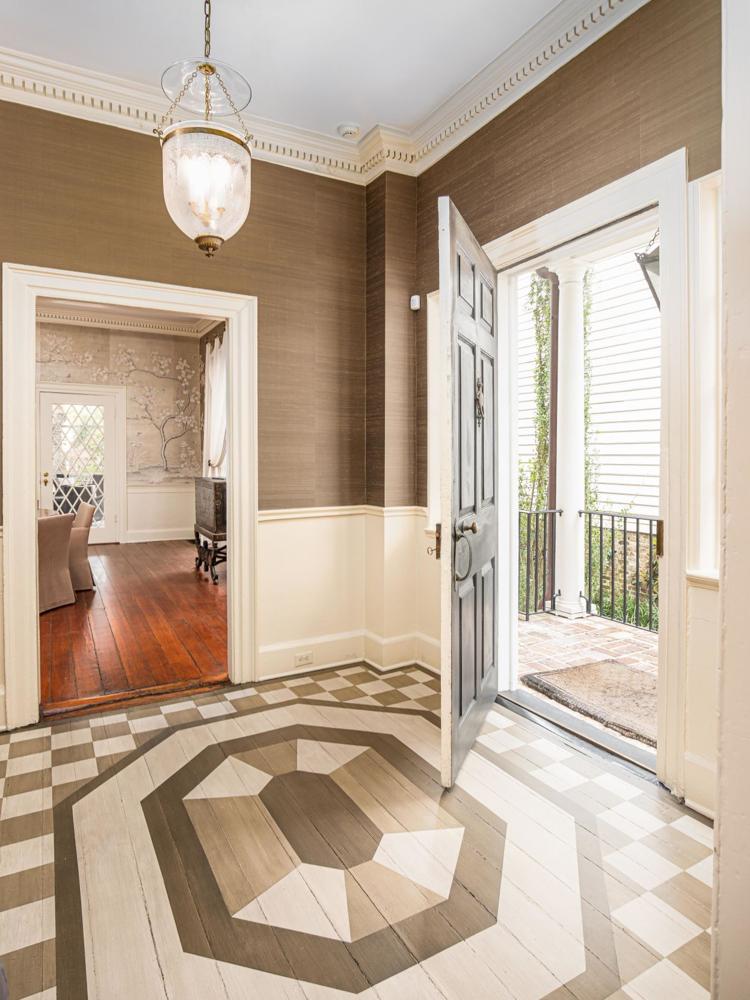 Speak to its historic relevance and the renovations.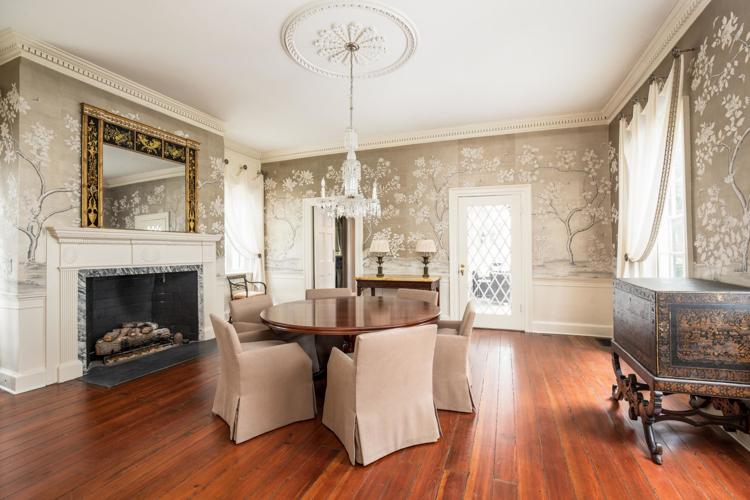 A: It was built in 1791 and is referred to as the Ingram Forrest House. It was completely restored a few years ago by the previous owners using Glenn Keyes Architects and restoration contractor Richard Marks put it all together. This period from 1770 to the 1820s – was influenced by travels to and from Europe. Wealthy Charlestonians went abroad and European craftsman brought architectural ideas to the city. It's a typical Charleston single, but all beautifully scaled using Adamesque proportions. The home pre-dates the Greek Revival period so the architectural details are delicate and balanced. Gracie wallpaper in the dining room is from a company with a history of hand painting wallpaper from historic patterns from over 120 years ago.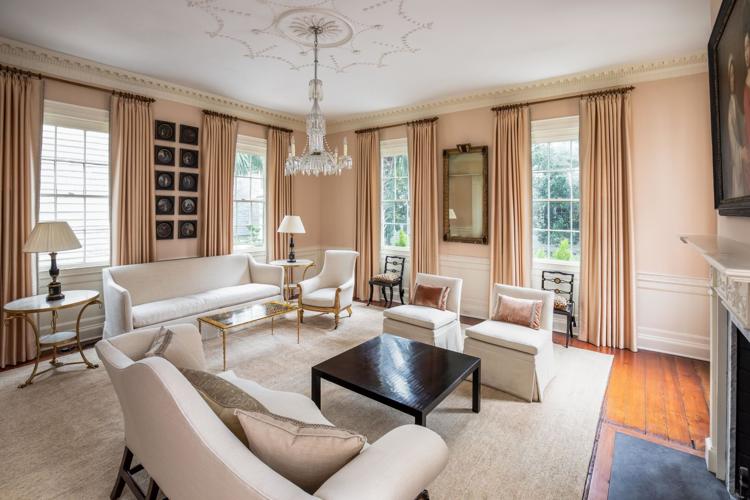 Can you point out some of its best features?
The wine cellar was created from a clever reuse of the cistern, used in the 18th century to store and collect fresh water from the roof, that was originally between the main house and kitchen house. The kitchen is located in the 'hyphen' between the main house and the old kitchen structure. It is a chic space with a timeless design, neutral finishes and the south-facing piazza runs the length of it, accessed via French doors from the butler's pantry, or the breakfast area in the kitchen. There is a separate guest suite to the rear of the kitchen above the family room.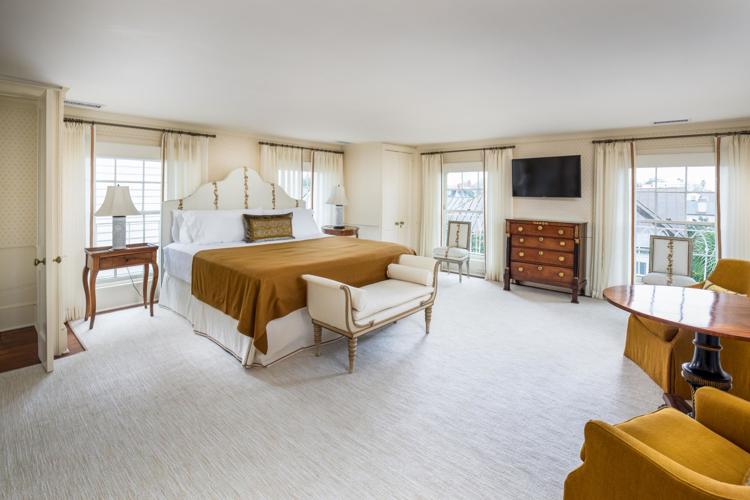 The master bedroom is large, approximately 20 x 20, has his and her closets, a rear master bath and a private piazza. The bath has a marble shower, free-standing tub and double vanities. There are three guest bedrooms in the main house, each with ensuites.
Outdoor spaces? What about parking?
Sheilia Wertimer was the prior landscape architect and she designed a small private pool at the rear of the garden for the current owners. The family room is flanked by two large arched windows overlooking the middle courtyard gardens. There is off street parking for two and the owners keep a golf cart charging station just behind the driveway gate.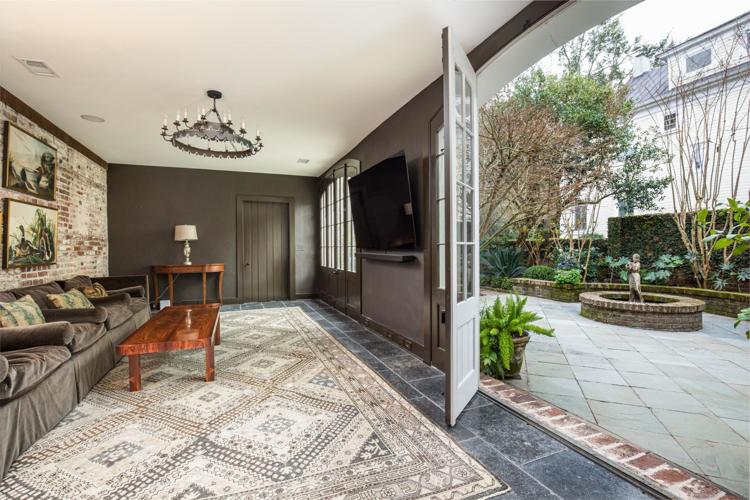 What's great about this location?
The home is in the heart of the 18th century "old city." In fact, the property sits on one of the old grant lots from the 1700s when nothing else existed to the west of King Street. The home is on a high foundation well above street level, offering privacy and enhanced sunlight. Since the owners are not in-residence full time, appointments are easily made and the well-designed floorplan allows for touch free viewings inside and out into the garden.
Sullivan's outlook for the market: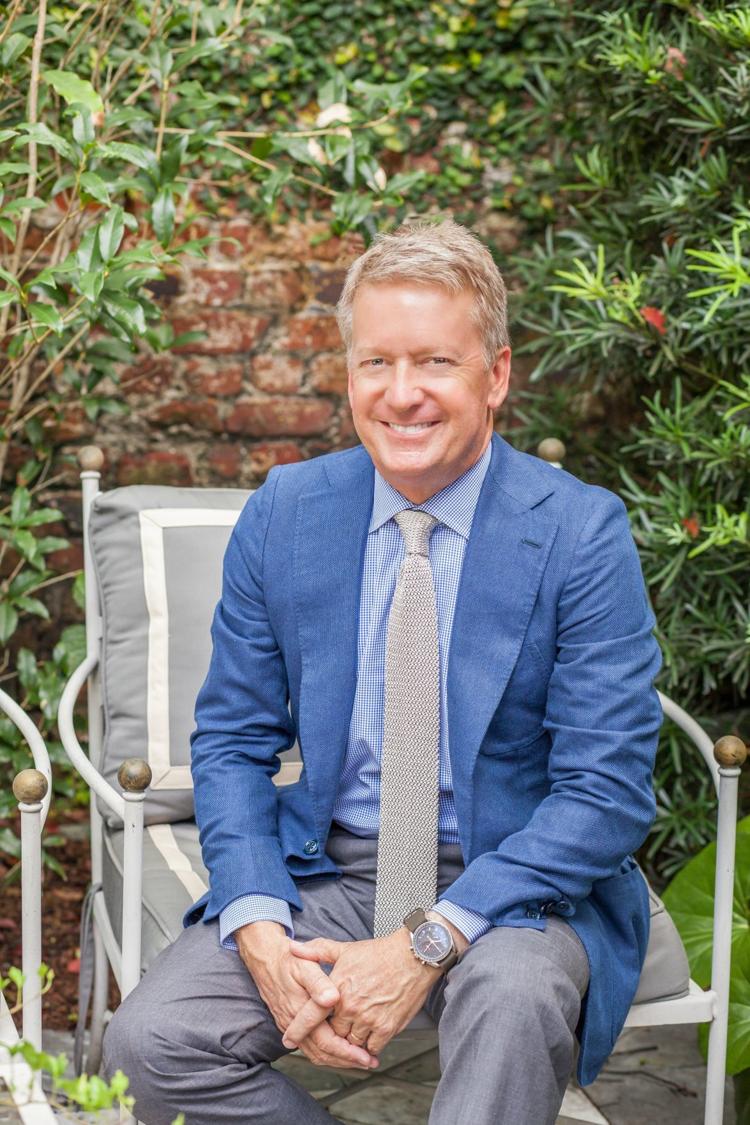 "Charleston's luxury market is faring well. From April 1 to April 24 in metro Charleston, 150 homes are now under contract in the $500,000 to $1 million price range and in the $1 million plus range, that number is 48. Most of those transactions are happening via local demand. Once travel reopens, demand will naturally continue to increase. Two weeks ago, we started seeing elevated web traffic and increased phone call inquiries from people who are serious about relocating from more densely populated areas like the northeast, to locations less so. Luckily, Charleston has a lot 'big city' amenities to offer, just on a smaller scale."
***
Contact Brigitte Surette at bsurette@postandcourier.com.