"Nowadays, people are so jeezled up. If they took some chamomile tea and spent more time rocking on the porch in the evening listening to the liquid song of the hermit thrush, they might enjoy life more." -- Tasha Tudor, children's books illustrator and author
So much of architectural design originates from nature, the shapes and colors of it.
One can trace the "front porch" concept back to prehistoric times, according to one theory. Overhanging rocks in prehistoric times might have very well been the time when a cave dweller thought to her or himself, "This is a nice place to sit before I go out and gather, or I'm glad I have this spot after a long day of hunting and gathering."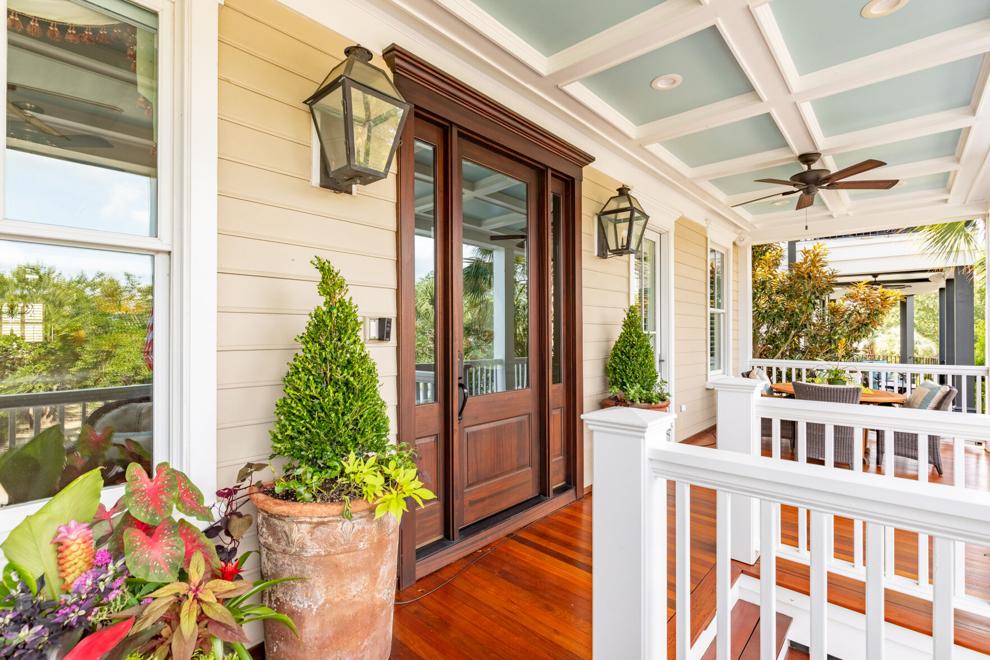 According to research from The University of Virginia, the Middle Ages ushered in the porch—albeit—a magnificent one with cathedral vestibules, "where worshipers could gather to socialize before and after the service." The word "porch" is derived from the Latin word "porticus," and "portico," entrances to sacred buildings such as temples, churches, and places of divination. According to that same study, some of the first porches built in America were built by African immigrants, possibly derived from shotgun homes in West Africa. Porches in American grew first and most in the South during their introduction in the 1700s. Understandably, with our climate for more outdoor year-round living, they became popular.
Ancient Greece and Rome had grand columned verandas within lush gardens. European cultures incorporated these areas as outdoor spaces for shade, sitting and socializing. Grand-in-scale structures eventually led to scaled-down versions. Immigrants from around the globe brought the concept of porches, loggias, piazzas and porticos to America, and it showed up with grandeur in our fair city, in the early eighteenth century.
Porch popularity faded in the 20th century. An article, "Historic Porches Their Evolution, History, and Significance," reads: "As the automobile boom of the early twentieth century made it easier for people to get out of the house for entertainment and relaxation, porches lost popularity, especially as architectural styles and social attitudes changed. With the telephone, neighbors and friends could chat without personally meeting. And housing styles popularized in the construction boom after World War II often omitted front porches all together as backyard patios became the focus of private outdoor activities. Finally, in the mid-twentieth century the broad availability of air conditioning and television enticed many people to stay inside at night and brought the golden era of the American porch to an end."
Two-car garages took over the face and focus of most homes during that era and porches took more of a back seat, so to speak.
As most tried-and-true trends do, porches made a comeback. Especially now, with the pandemic, outdoor spaces—including porches—are back in full force. A Wall Street Journal article in September 2020, cited that 65 percent of new American homes are built with a front porch, up from 42 percent from a quarter century ago. They are extensions of our homes and our personality. Most of us spruce them up—from potted plants to swings to outdoor rugs, custom seating and more—the porch plays center stage and is crucial for curb appeal. They are reflections of who we are and have become as important as our indoor spaces.
Charleston, with its abundance of various architectural styles, has some of the most striking. Lowcountry porches are prevalent and some take it to the nth degree when it comes to prettying up that space. Elaborate, modern, modest and historic, our porches and the doorways off of them are representations of architectural variety that date back over a century.
Downtown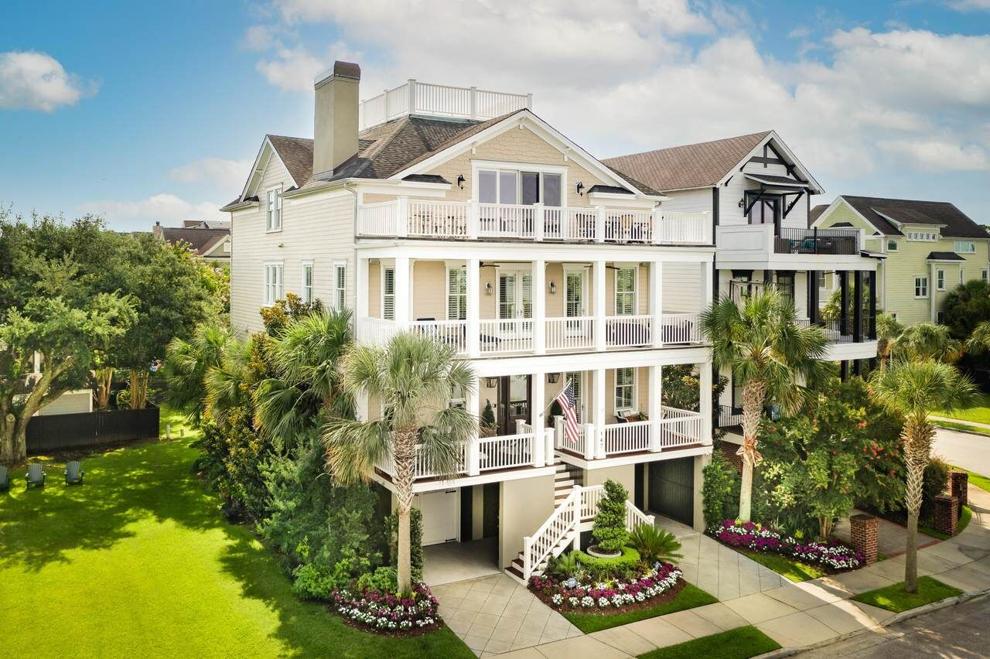 On the banks of the Ashley River and north of Hampton Park, is downtown's Longborough neighborhood. Often called Charleston's "newest old neighborhood," it comprises over 25 acres of 82 homes. Construction began in the quiet neighborhood in the early 2000s and traditional architectural styles rule in the enclave, built to pay homage to older architectural downtown home styles. One on 147 Mary Ellen Drive does so in a big way, with not one, but three porches.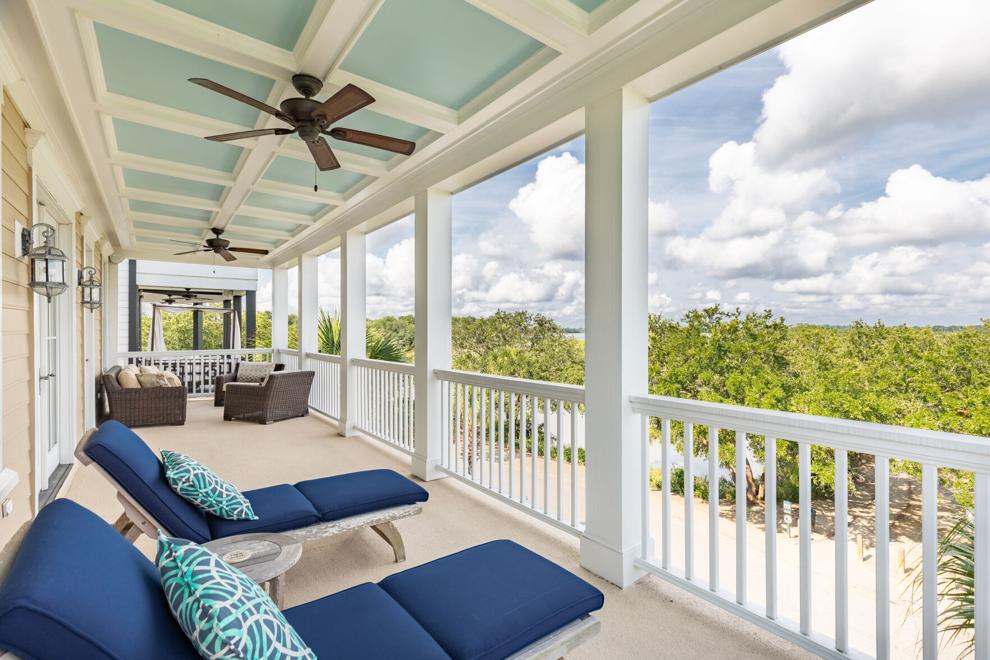 "The home was designed to make the most of the scenic vistas," said Owen Tyler of The Cassina Group. "There's also a rooftop deck that has uninterrupted views of the water, marsh and neighboring rooftops."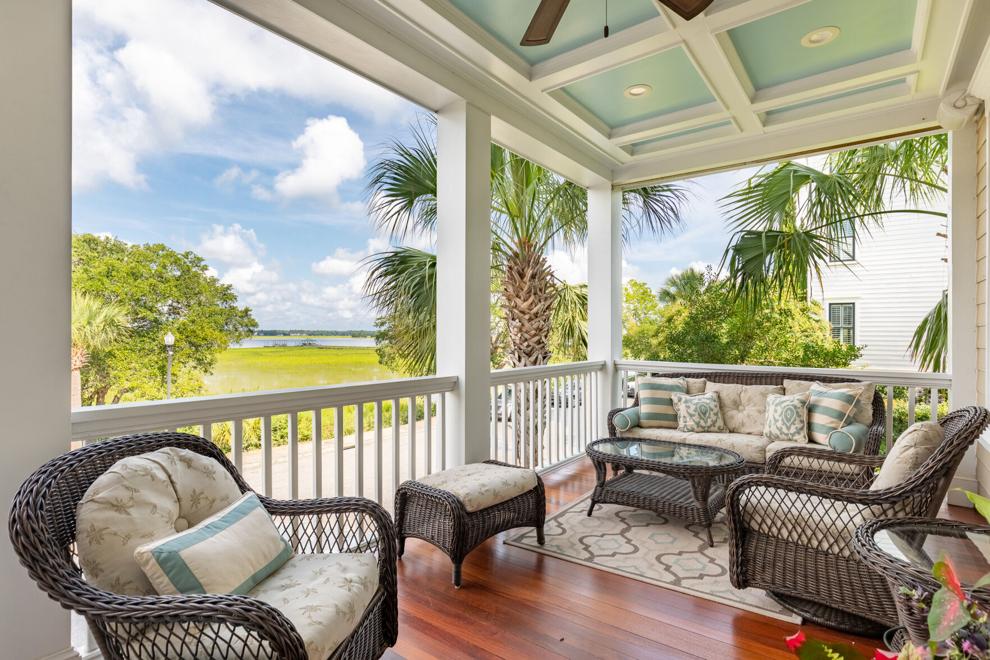 The five-bedroom home with over 5,500 square feet takes full advantage of its porches, with access of each of them being off the most desirable interior spaces. The first-floor front porch leads into a large living area. Custom details such as Ipe flooring, ceiling fans and a coffered ceiling, it has space for outdoor dining and a separate sitting area—with views of the river. The second-floor porch is private, an extension of the primary bedroom suite. The third porch is uncovered, but it has a bird's eye view of the Ashley River and the marsh, with the added bonus of it being next to the home's theatre room with a full kitchen.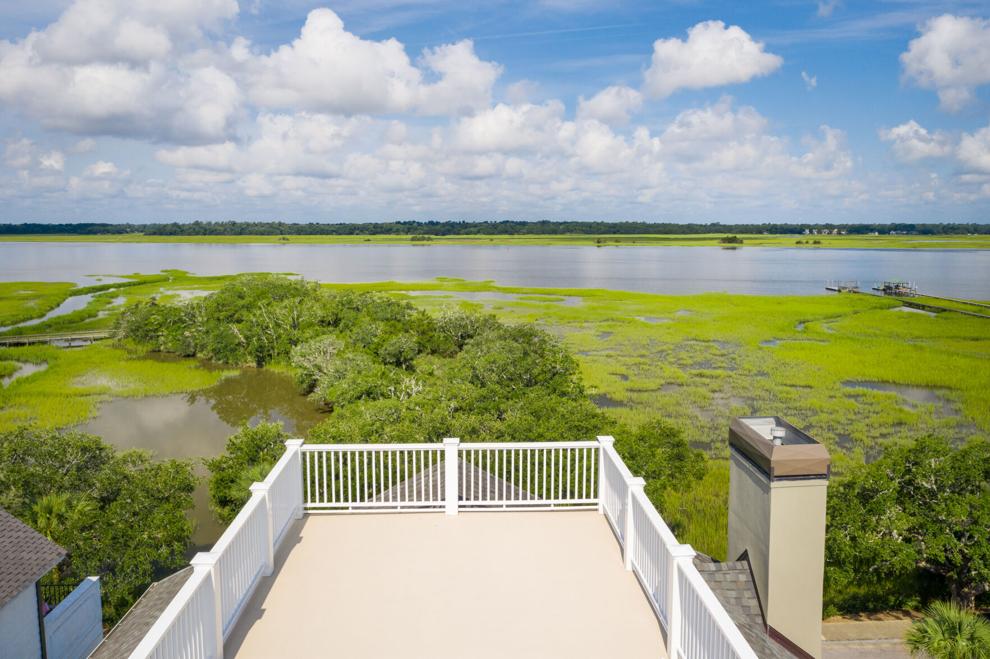 Then, there is the rooftop deck with panoramic views, one more beautiful "porch-like" setting of the home where one can take in some jaw-dropping Lowcountry sunrises and sunsets.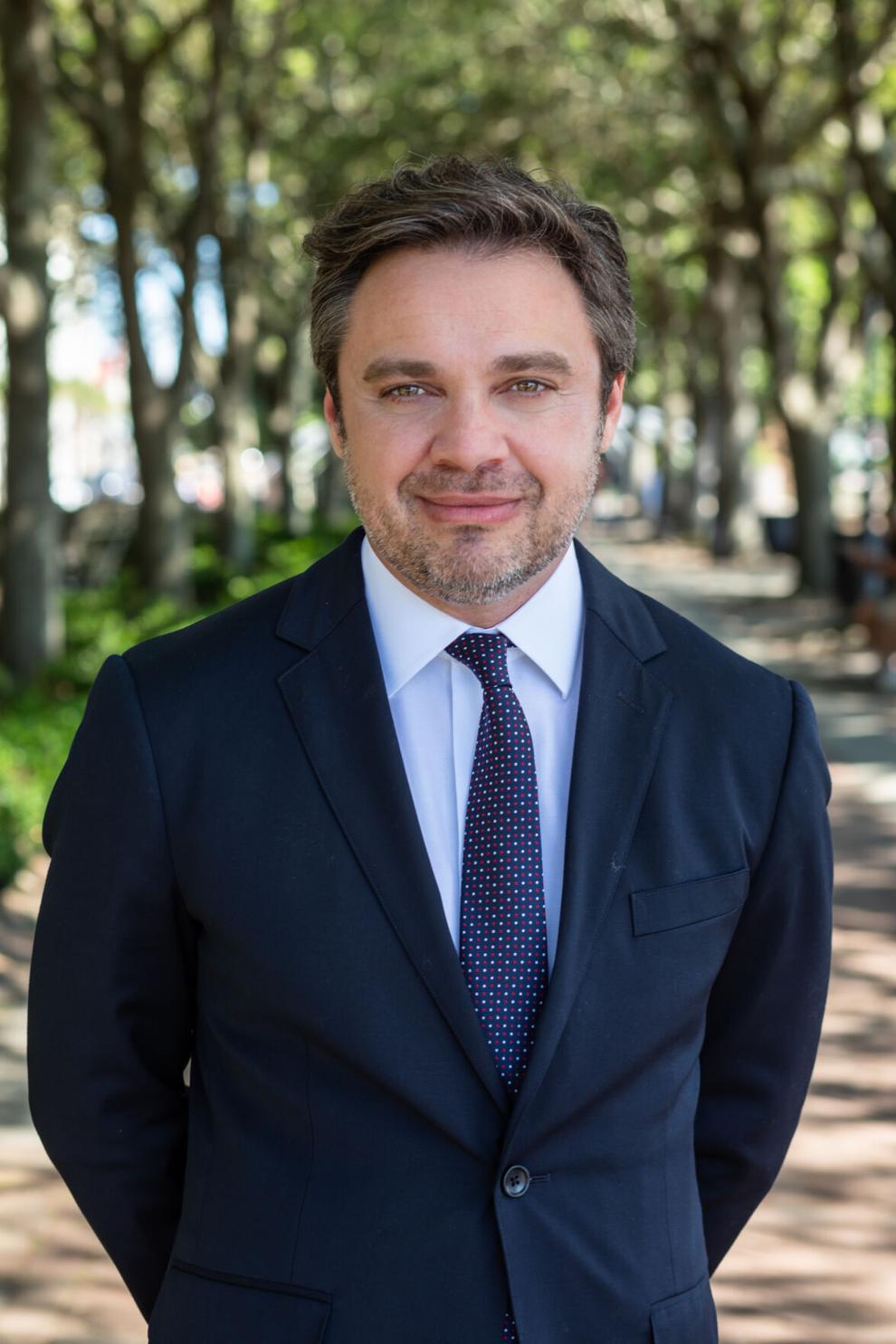 "This waterfront neighborhood includes a neighborhood crabbing dock," Tyler said. "It's within walking distance to several neighborhood restaurants including the Harbinger Café, Herd Provisions, Rodney Scott's BBQ and Park & Grove. You can bike to the historic area of the peninsula."
The home, built in 2007, brings modernity to a neo-classical type of architecture, with its symmetrical design, even-numbered columns, custom door, decorative touches, millwork and expansive porches. The home lists for $3.8 million.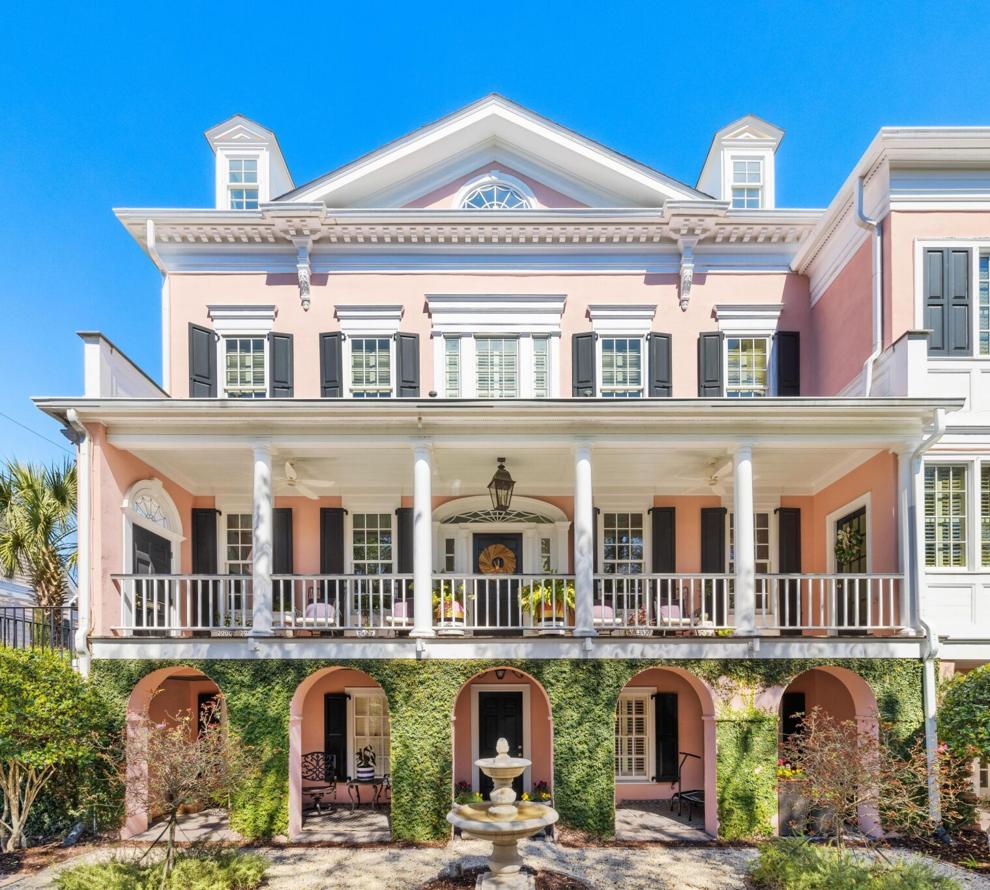 Going about four miles into the main peninsula's South of Broad neighborhood, a home at 14 Greenhill Street fits right in with its historic neighbors. Though built in 1991, it appears as if it's been there for centuries. The home's pink hued façade and Charleston-single style architecture merge historic allure with current charm. Listed at $4.595 million by Ruthie Ravenel of Daniel Ravenel Sotheby's, the home's porches and outdoor spaces epitomize Charleston living.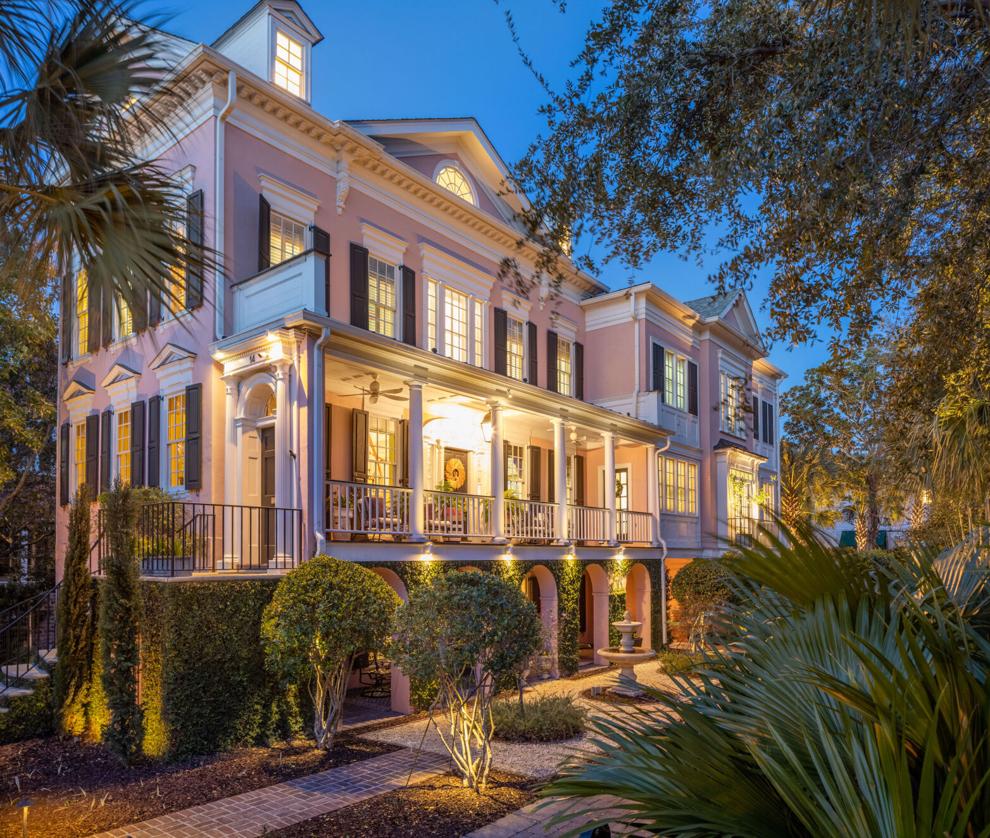 "The windows and doors as well as the main level porch all hearken to the historic Charleston Single House, a style which is repeated throughout downtown Charleston," Ravenel said. "Many doors feature transoms which bring in extra light and frame the space well. A nice feature of this home is the owners installed all new windows and doors on the majority of the home, not to mention the new roof, all new HVAC systems, and new whole house generator."
Originally, the property comprised two lots, but the owners combined it into one home during the 1991 construction. Elevated, with a drive-under garage, the exterior and gardens have a very traditional and historic feel, but inside are modern living spaces. In keeping with its traditional architecture, there is a formal dining room, sitting room and flying staircase, but renovations in 2017 brought in a wow factor, especially in the kitchen. The kitchen island features a single slab Brazilian Patagonia Quartzite—it's bold, beautiful and repeated in the fireplace surround and bar areas.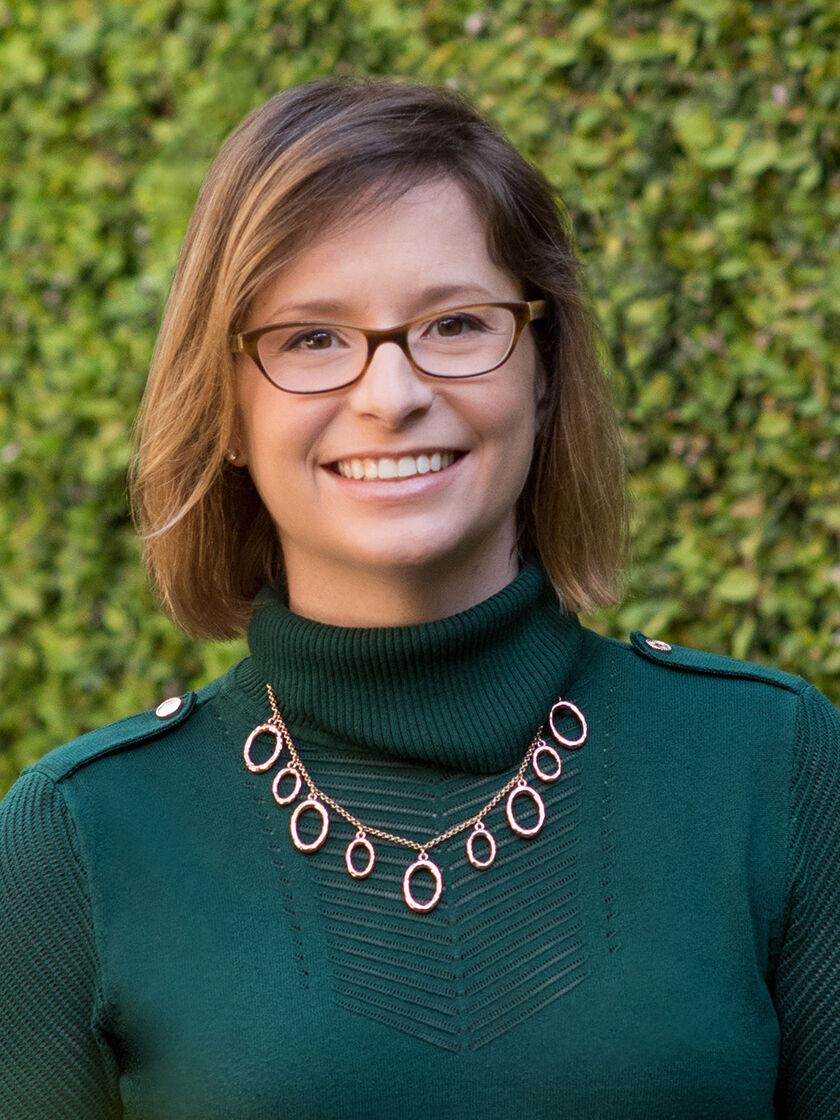 "As you enter the kitchen area, it does provide a wonderful modern space - very open and conducive to family living," Ravenel said. "They [owners] fully renovated the kitchen with Lauren Sanchez Designs and have done many upgrades to the home since purchasing. The sellers have some beautiful modern art as well that makes the home feel even more on-trend."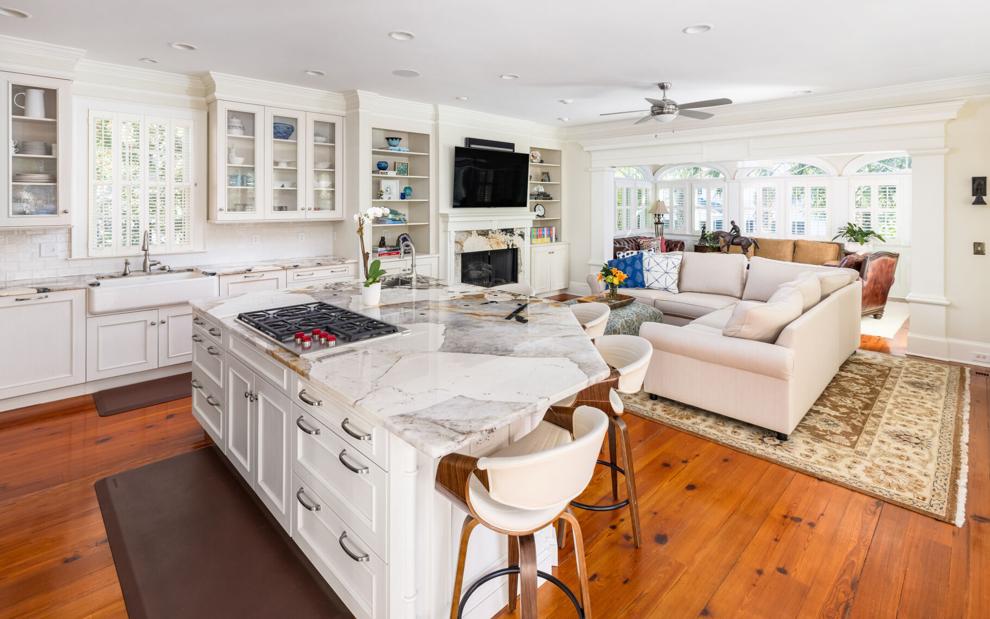 With four bedrooms and over 5,000 square feet, the gated property has privacy IPE decking and a gracious outside side porch that butts up against a room with floor-to-ceiling doors and windows. Coffered ceilings and lanterns decorate the space, lending itself to morning coffee and afternoon cocktails with the sound of the city upon awakening or retiring.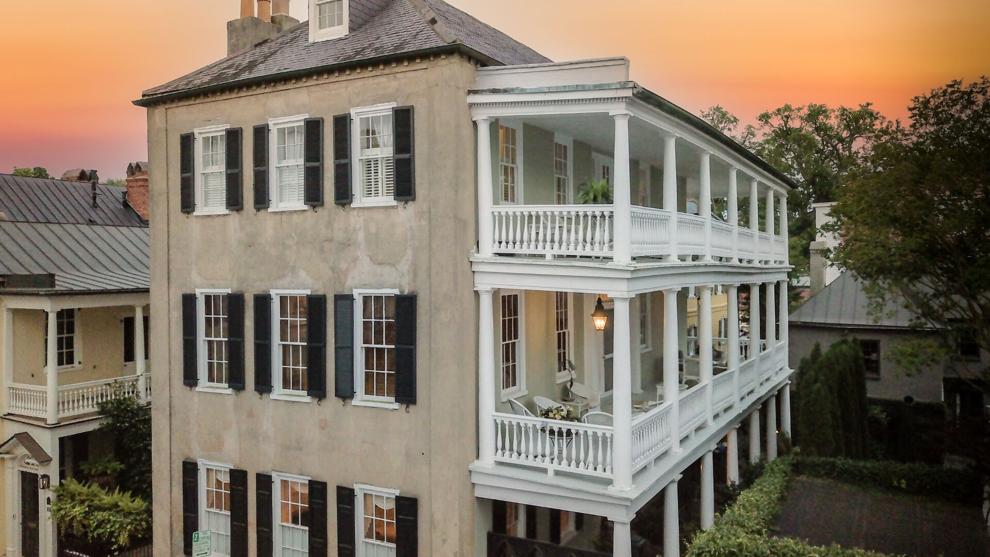 Take a half-mile walk north on Greenhill and then a right onto Tradd. One of the Charleston's most striking streets, and home to several significant and historic homes, the home at 61 Tradd Street is one of the oldest residences in the city. Built in 1731, the South of Broad home is known as The Motte Harvey House. Three stories with a brick and stucco exterior, features and finishes of the home were carefully preserved. With four bedrooms and over 4,400 square feet, it lists for $3.395 million.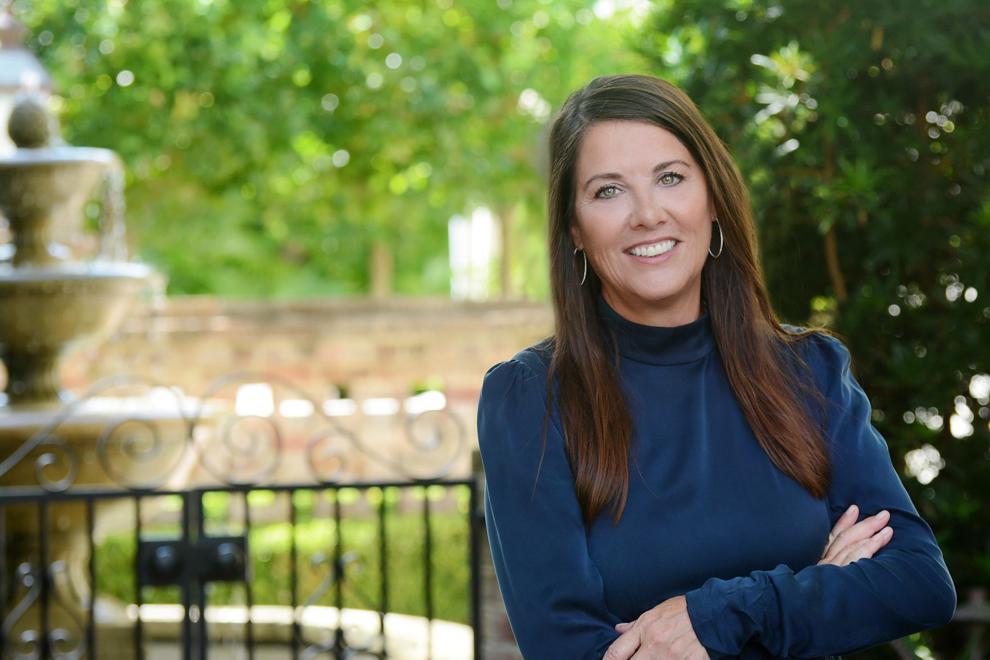 "This home has been home to many prominent Charlestonians," said listing broker Mary Lou Wertz of Maison Real Estate. "Miss Susan P. Frost, the city's first preservationists, did an extensive renovation in the 1920s. Her renovations resulted in the sale of the beautiful, Georgian style cypress paneling from the second-floor drawing room known as the Charleston Room, being purchased by St. Louis Art Museum, where it is still on display as an example of quality and workmanship."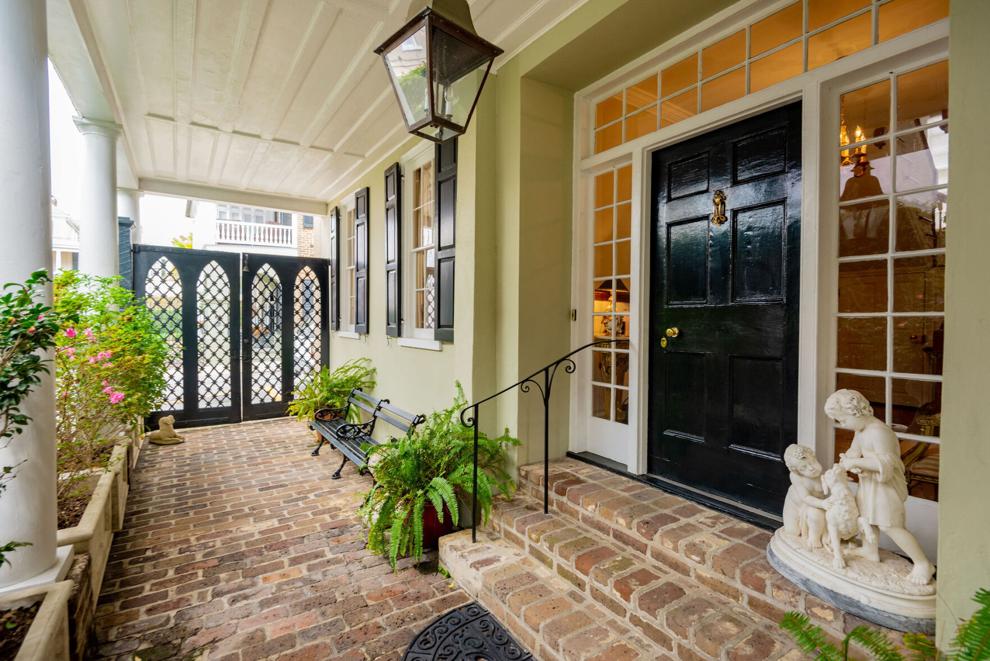 There are two piazzas which Wertz said are unique to this particular neighborhood. "The grand second and third floor piazzas are extra wide and have the most amazing views of the city, including the iconic white steeple of St. Michaels and the domed steeple of First Scotts Church."
The present owners restored and renovated the property, updating the kitchens and baths and adding a powder room to the first floor. History buffs and architectural connoisseurs would consider this home an exemplary example of the quintessential downtown Charleston home. Many consider Tradd Street one of the most beautiful in the city.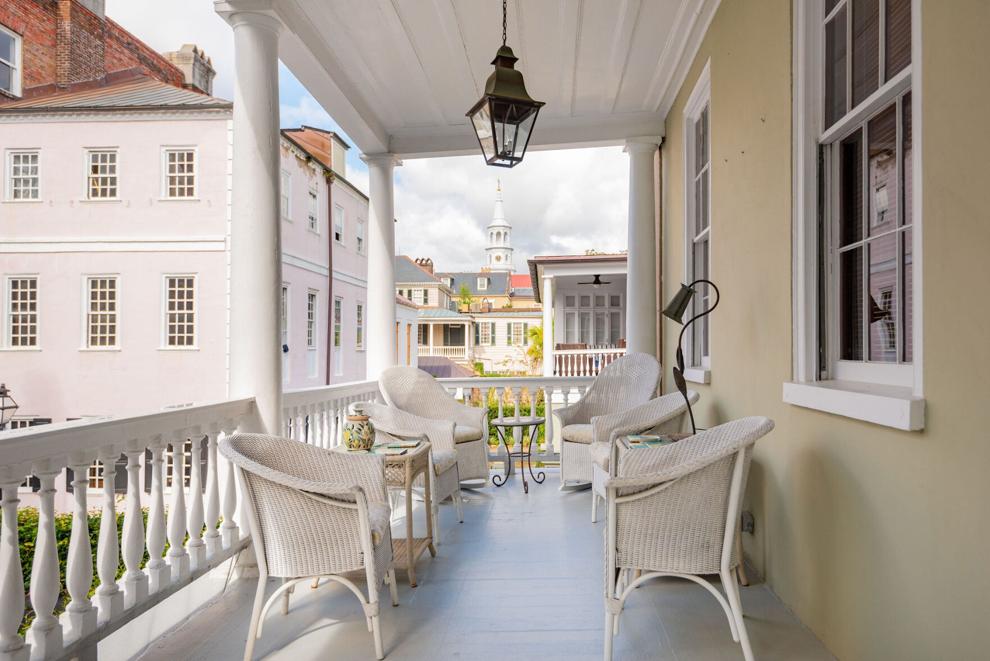 "Created as part of the original grand model of Charleston, Tradd Street quickly became the primary commercial corridor and eventually where residential and commercial activity merged," Wertz said. "Today, many consider Tradd Street the heart of the South of Broad neighborhood. It's the only street where you can see the Ashley and The Cooper River and has a wealth of 18th and 19th century architecture, many of which were once home to seafaring merchants, royal office holders and gentry. Tradd St. is steeped in American and Charleston history."
Porches with ocean breezes
For those who like sand between their toes while sitting on the porch, there's no better place than the Isle of Palms and Sullivan's Island.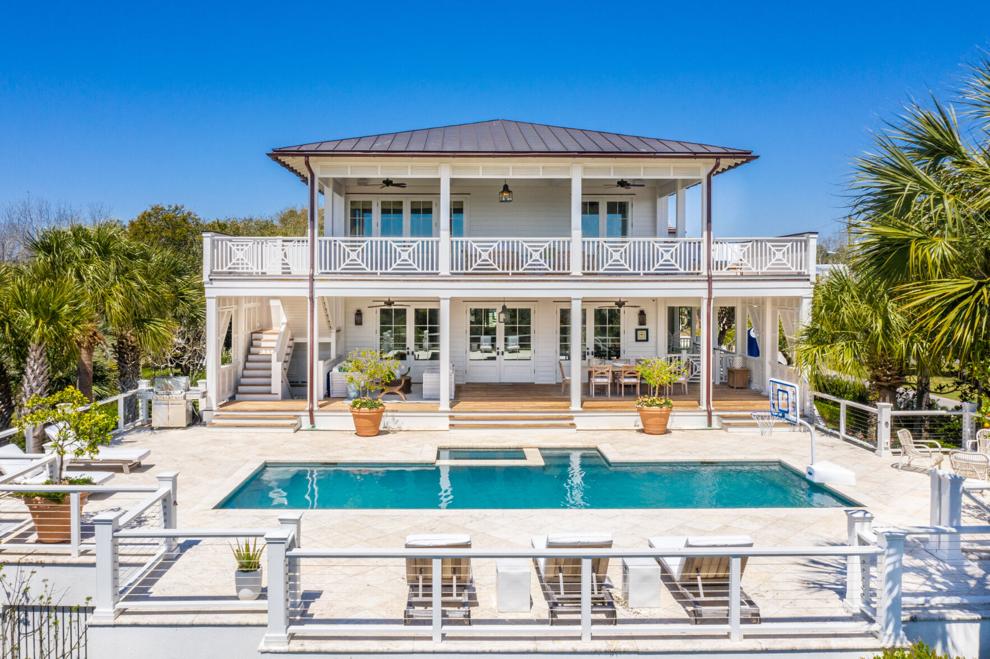 Being beachfront in a six-bedroom contemporary home with over 4,600 square feet and plenty of porches to enjoy the breezes is close to perfect. A home at 2529 Atlantic Avenue on Sullivan's Island has multiple levels to do just that. Listed for $9.375 million by The Cassina Group's Robertson Allen, one of the home's rear porches has views of the Atlantic Ocean.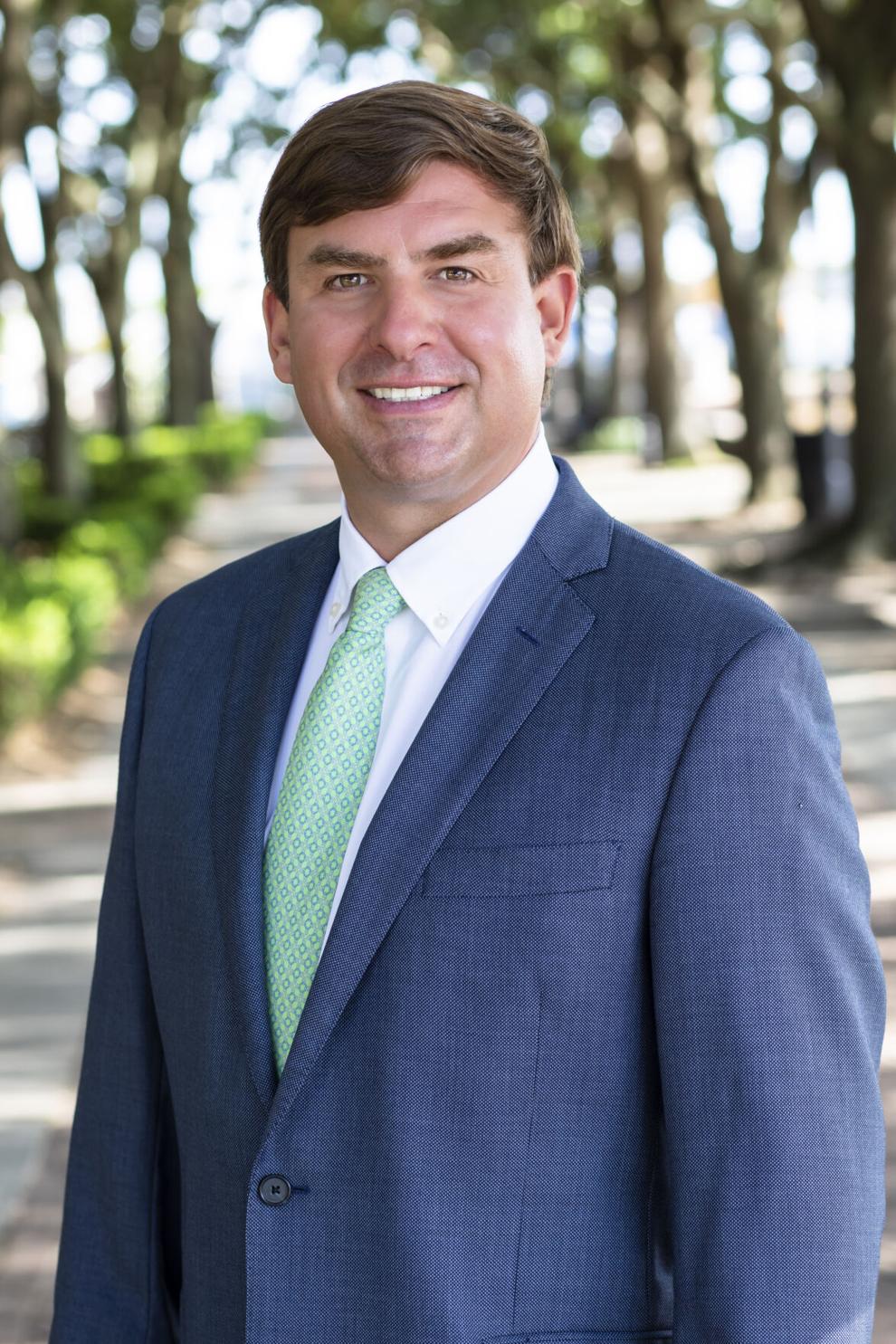 "The home was designed for outdoor living," Allen said. "The rear of the home overlooks the ocean and has a wrap-around porch off of the main living spaces, extending to the travertine deck and saltwater pool. The primary bedroom suite is on the second floor and has access to a private porch from both the bedroom and ensuite bathroom—both with ocean views."
Each porch is made from Ipe decking. Thoughtful design includes ceiling fans and covered areas to take a break from all that sunshine if you need to. The home's front has a small porch as well. It sits on a half-acre lot and is steps to the beach. Built in 1985, the home was extensively renovated by Gray Wade Design and Development with Wertimer + Cline landscape designs.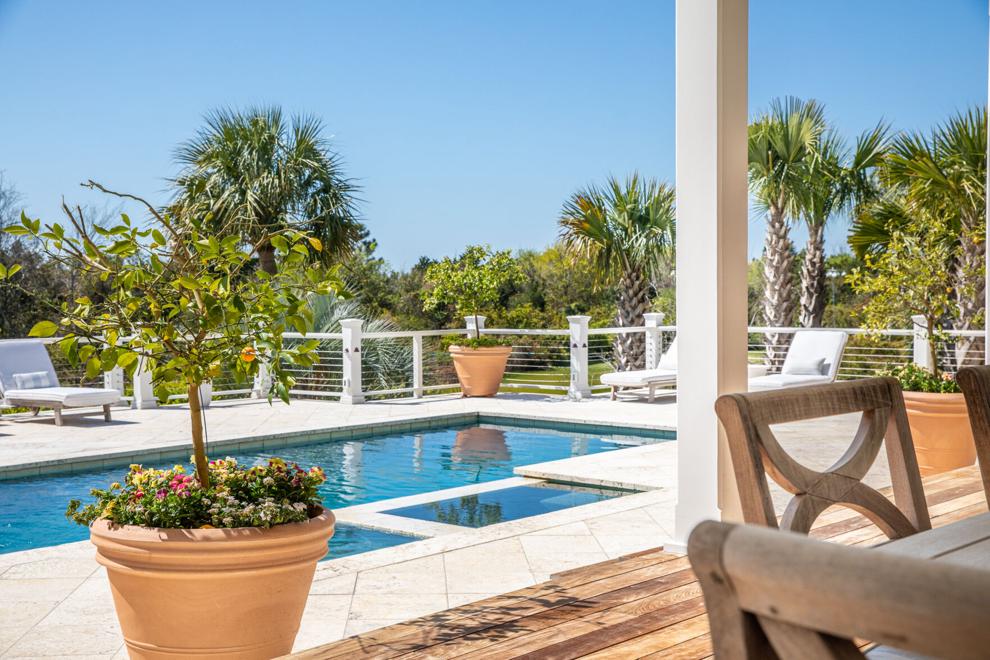 "The interior is the epitome of coastal luxury," Allen added. "There are numerous custom finishes and features, white oak matte flooring and more. It is being sold furnished."
Drive over the intracoastal waterway to the Isle of Palms' Wild Dunes. Wild Dunes is a 1,600-acre resort community. As of September 8, 2021, there were 28 listings for sale, according to Zillow, in Wild Dunes—condos, townhomes and single-family homes make up the luxury neighborhood.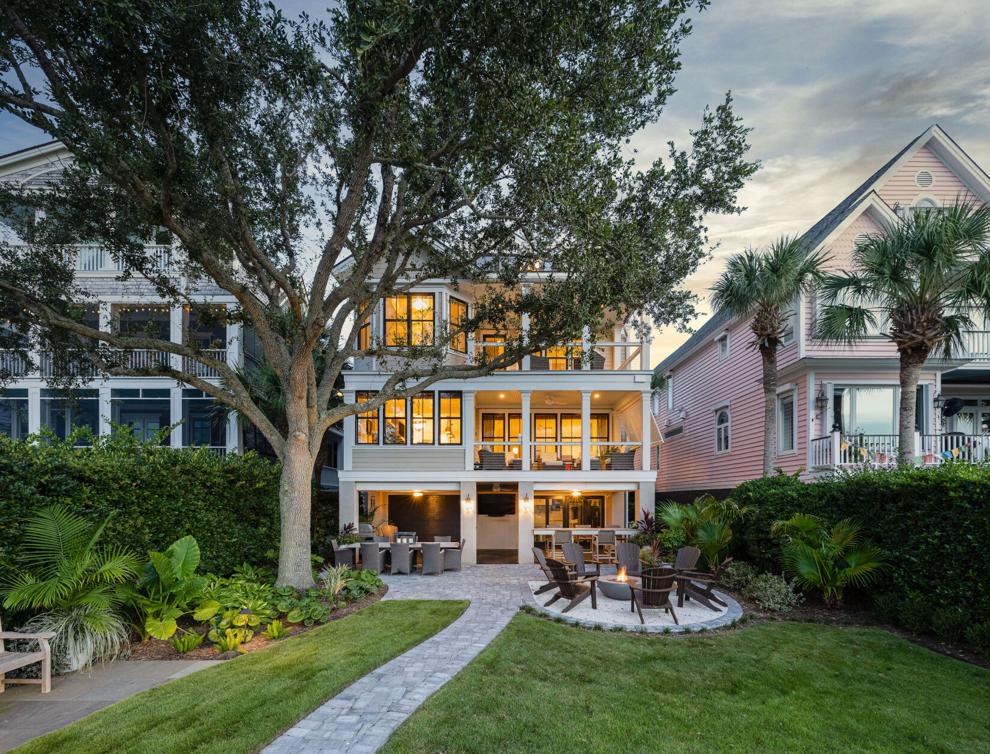 If modern coastal is your vibe, 32 Morgan Place Drive has it and more — spectacular views off three of its porches, plus a ground loggia with outdoor seating, grill and firepit. It's a "boater's paradise" within the private community of Morgan Creek. There are two private 40' boat slips right outside the back door, plus a large porch off the open living, dining and kitchen areas. The perfect spot to sit and watch the boats go by.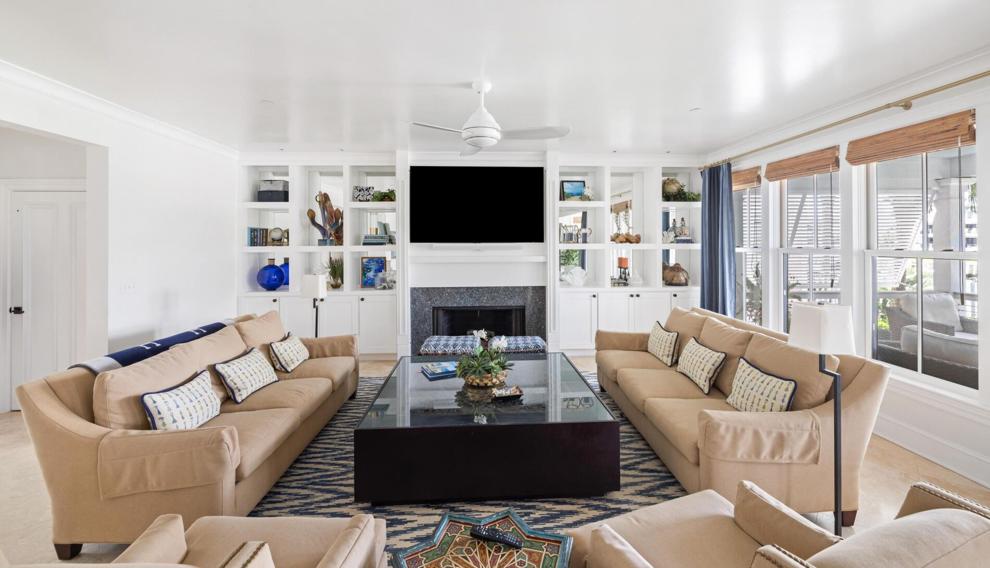 The home, professionally designed and decorated, is being offered furnished. Architect Steve Herlong and Naramore Construction took the four-bedroom home down to the studs in 2012. With over 3,800 square feet, a private deck off the primary suite and another one off a cinema room, there are numerous options for beachy indoor and outdoor living and entertaining.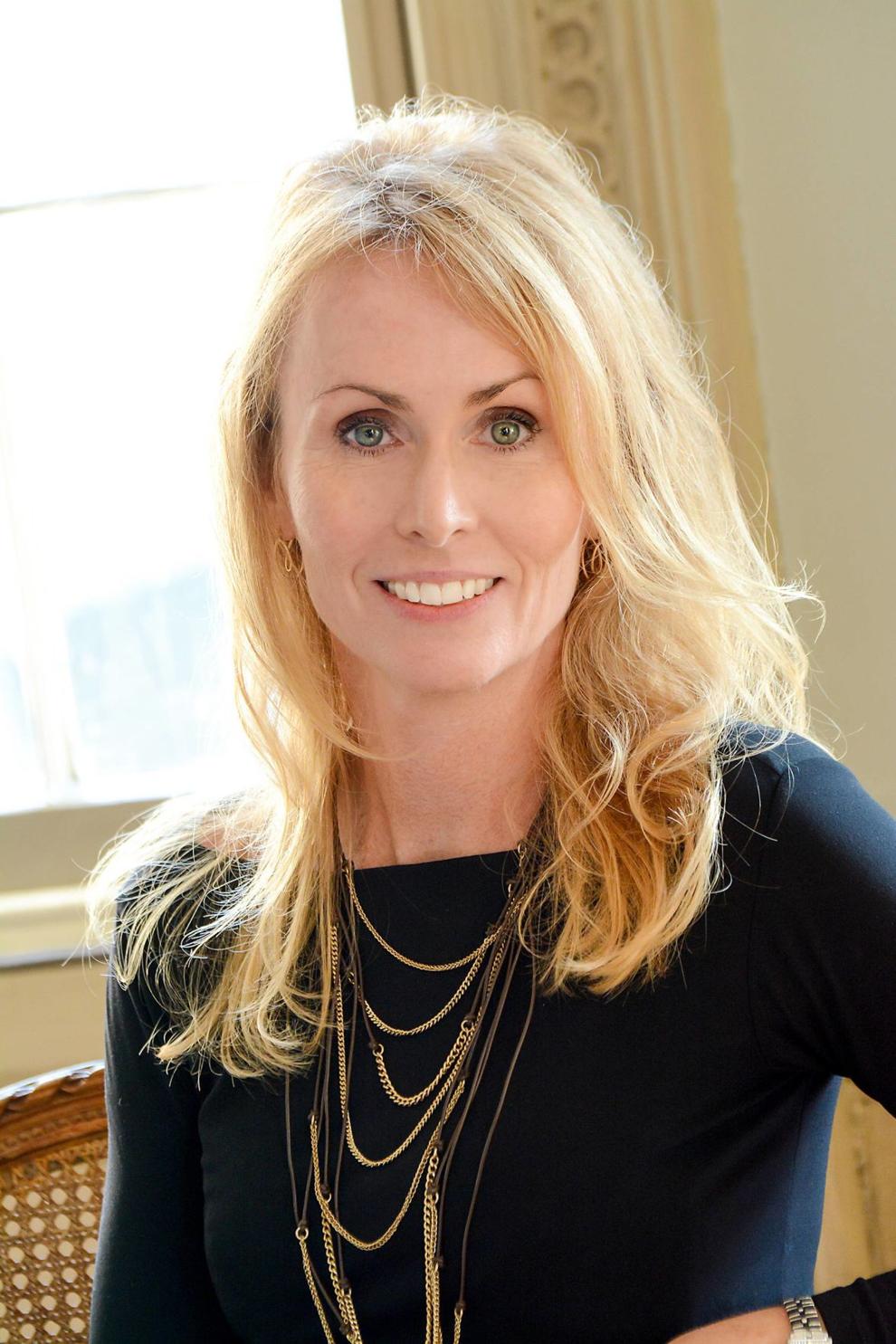 Leslie Turner of Maison Real Estate lists the home and said, "This home is well positioned to enjoy the beautiful golden light of both sunrise and sunsets. There is a private neighborhood pool that residents of Morgan Creek can enjoy and it's a block from this home. Wild Dunes has two golf courses, tennis, pools, beach access and restaurants. All are within the gates, so a quick golf cart or bike ride gets you to all amenities."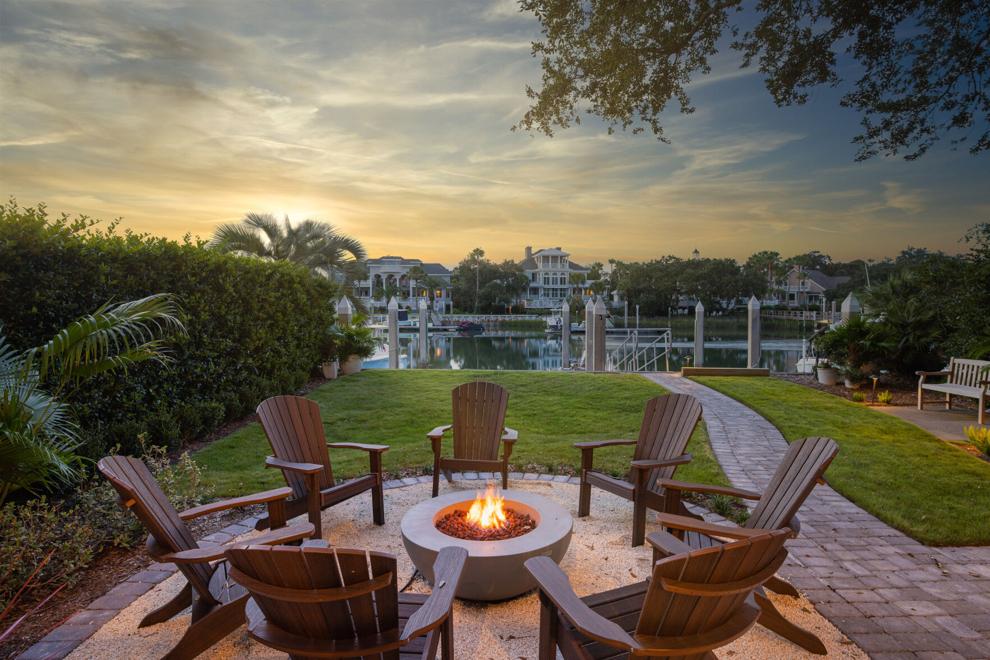 With our lives becoming more infiltrated by communications and interactions via text, emails and other social media, porches serve as a reminder of how society once interacted. Face-to-face with neighbors and friends sitting down to share the day and ponder over the next, with a glass of something cool and a sunset to soak it all in. A place to pause, reflect, slow down and, well, sit for a spell.
***
Porch ponderings
• The world's longest porch is 660 feet and located in Michigan at the Grand Hotel on Mackinac Island.
• The world's largest covered porch swing is in Hebron, Nebraska at the state capital. It was built in the early 80s and supports 32 people.
• The Gullah/Geechee people brought the tradition of painting a porch ceiling blue. It was thought to bring good luck, good fortune and repel insects. Often referred to as "haint blue," it was also used to ward off "haints" or evil spirits.
• Porchfest is an annual musical event that began in 2007 with a single porch concert in 2007 in Ithaca, New York. It grew to over 100 by 2017, and spread across the U.S. and Canada. The 2021 Folly Beach Porchfest is tentatively scheduled for November 4. Location not yet decided.
***
Iconic porch designs
• Farmhouse – wrap around layout, casual with elements of railings, trellises between porch posts, painted floors and/or ceilings, and porch swings.
• Colonial Style – Classic columns across the front, a mixture of Dutch, French and other styles with the home being two stories and a symmetrical in design. Traditional, more formal than farmhouse with spindle, herringbone and/or Chippendale railings. Glass wedges surround the front door to create a semi-circular shape.
• Queen Anne – Over-the-top decoration, a reflection of "Victorian era tastes." Ornate wraparound porches, asymmetrical fronts, eclectic and ornate wood pieces – finials, corner brackets, siding combinations – clapboard and fish-scale shingles, and stained-glass doors are some of the elements. Ornate brass hardware for door handles and wrought iron lanterns.
• Greek Revival – Prominent during the Civil War in the south. Traditional, grand with broad white columns, merging with French architecture. Often, the porches run the full width and height of a home to bring about a "sense of stateliness."
• Bungalow/Craftsman: Large porches, low pitched roofs, open to yards and gardens. Casual and cottage like. Prominent, oversized columns of brick wood or stone, with brick knee walls and/or low railings linking them. Usually rustic with earth tone colors – an extension of the home's interior décor. Mission-style lights and/or twig furnishings.
Source: Bob Vila, This Old House