Volvo Cars set a global sales record in 2018 and sold more cars in the United States in more than a decade as the automaker's Charleston area-made S60 sedan started making its way to dealerships.
Worldwide sales were up 12.4 percent for the year to 642,253 vehicles. While Europe accounted for roughly half of all sales, Volvo's fastest-growing markets were the U.S. and China, with increases of 20.6 percent and 14.1 percent, respectively.
Volvo sold 98,263 cars in the U.S. last year — the highest annual tally since 2007.
"This year brought Volvo Cars and our retailer partners many successes, but perhaps none more monumental than the opening of our first U.S. factory in South Carolina, the production home of our all-new S60 sedan," said Anders Gustaffson, president and CEO of Volvo Cars USA.
Volvo builds the redesigned S60 at its $1.1 billion manufacturing campus off Interstate 26 near Ridgeville.
The sedan, one of three finalists for North American Car of the Year, began production last fall and was being shipped to dealers starting in mid-November. Its distribution has been limited to date, with 254 sold during the last two months of 2018.
Volvo did not respond to requests for information about S60 availability, but it said in a statement that it expects the sedan to make a greater contribution to sales volumes throughout 2019.
In a recent interview with Automotive News, Volvo CEO Hakan Samuelsson said the South Carolina plant was on track to build about 5,000 cars in 2018, "but it's ramping up so next year (2019) we should see the full first shift of production being utilized."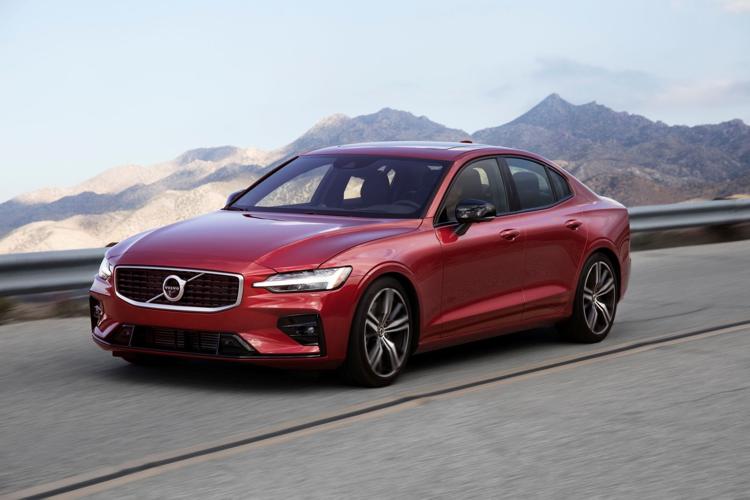 Despite its limited availability to date, the S60 has won critical praise for its design and safety features.
The most popular Volvo models in the U.S. continue to be SUVs, with the mid-size XC60 edging out the larger XC90 for sales leader. Those two cars accounted for nearly two-thirds of all U.S. sales.
Samuelsson, in the Automotive News interview, said start-up costs at the Berkeley County plant have been a drag on Volvo's finances, but the site "has boosted morale in our organization" and with dealership "who see we are committed to the U.S. because we are building cars locally."
He added that tariffs also contributed to a decline in operating income, although the automaker remains profitable.
China's retaliatory tariffs on U.S.-made vehicles led Volvo to cancel plans to export South Carolina-made cars to that country. Instead, Volvo will build S60s for China at one of its plants there. S60 exports from the Port of Charleston to other countries are expected to begin later this year.
Volvo, based in Sweden and owned by China's Geely Holding Group, employs about 1,500 workers at its Ridgeville plant and 38,000 worldwide. The Lowcountry site will start building the XC90 by 2021, when Volvo expects to have a South Carolina workforce of about 4,000.