Retaliatory tariffs will prevent Volvo Cars from exporting S60 sedans from Charleston to China, the automaker's top U.S. executive said during a speech this month in Detroit.
Anders Gustafsson, president and CEO of the carmaker's U.S. division, told the Automotive Press Association that the new plant near Ridgeville will — at least in the near-term — focus on serving U.S. consumers and abandon plans to send its newest vehicle to China, the world's largest automotive market.
"We'll go at this change not with a smile, but we know what we need to do," Gustafsson said, adding the company will still ship locally made S60s from the Port of Charleston to Europe.
Volvo has not yet passed along the higher costs to consumers, and Gustafsson said that is hurting profits.
"We are absorbing the tariffs, and that really is what you saw in our financial results," Gustafsson told the Los Angeles Times. "But we can, under no circumstances, absorb tariffs in the long run. It's huge."
The remarks echo statements Volvo CEO Hakan Samuelsson made in September. Samuelsson also said half of the 4,000 jobs promised at the $1.1 billion Berkeley County plant won't be created if tariffs continue to disrupt Volvo's production plans.
China raised its tariff on U.S.-made automobiles to 40 percent in July in response to President Donald Trump's 25 percent tariff increase on Chinese made car parts.
BMW, South Carolina's largest passenger car maker, said it has stopped exporting X3 SUVs to China and might build more cars in that country amid a trade war that's expected to cost the German automaker roughly $350 million this year.
"The trade dispute between the U.S. and China is straining the entire global economy," Harald Kruger, BMW's chairman, said during a conference call with analysts this month.
The BMW plant in Greer is the automaker's largest factory, employing about 10,000 workers.
Volvo, which is owned by a Chinese investment firm,  expects to build 50,000 cars during the South Carolina plant's first full year of production. That number will triple once the XC90 SUV — Volvo's most popular vehicle — is added to a second production line at the Lowcountry campus, sometime in 2021. 
Volvo started production of the redesigned S60 in September, but the vehicles haven't yet made their way to dealerships. 
New digs
Vapor Apparel, which makes sun protection and performance sportswear, is moving its headquarters from North Charleston to a new facility at 917 Commerce Circle in Hanahan.
The 26,000-square-foot space on 4.1 acres will include corporate offices, production facilities, secondary warehousing and a client showroom.
"Vapor Apparel has evolved over the past 14 years and this new resource will improve our ability to scale the fastest-growing parts of the business and continue to deliver a quality buying experience," Christopher Bernat, the company's chief revenue officer, said in a statement.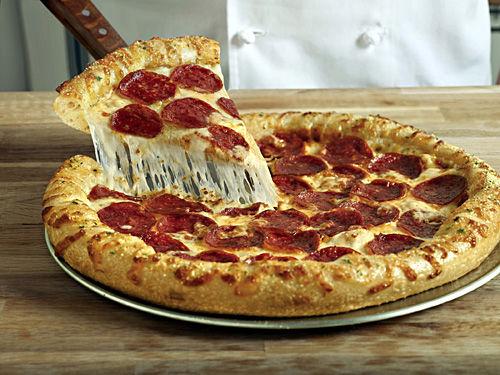 Making dough
The ingredients in your Domino's pizza order could be sourced a little closer to home in a couple of years.
The Michigan-based fast-food delivery giant said it plans to build a 67,000-square-foot processing facility in West Columbia to supply dough, toppings and supplies to stores in the South Carolina region. The distribution center is expected to open by the second quarter of 2020.
Troy Ellis, vice president of supply chain services for Domino's, said growth in the chain's pizza sales "has driven record-level volumes in our supply chain centers."
The center is expected to create about 75 jobs. Domino's will be eligible for state tax credits for each job that's created.