Valuable SC income tax breaks to be aware of (and 1 that's just annoying)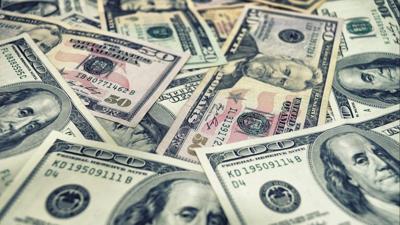 South Carolina's income tax rules include dozens of tax credits, some of them simple and very valuable, and some that are terribly complex and worth very little.
The state's tax credit form lists only five by name, and leaves it up to taxpayers to fill in the blanks with other credits for which they qualify. Here's a look at them, including some new additions.
Insurance credit
I know from feedback on previous columns that too few homeowners have been aware of the "excess insurance premium" credit, which is particularly valuable to coastal residents with high insurance costs.
Here's how it works: If the cost of insuring your legal residence in 2018 exceeded 5 percent of your federal adjusted gross income, you can claim the difference, up to $1,250, as a state tax credit. If you didn't know about this before, and would have qualified in the last several years, consider filing amended returns if enough money is at stake.
New for 2018:
Full-year South Carolina residents who qualify for the earned income tax credit from the feds can now claim 20.83 percent of that amount as a non-refundable state tax credit, on form TC60. So, if you get a $1,000 earned income tax credit from Uncle Sam, you can get a $208.30 state tax credit, too.
Non-refundable means you can apply the credit against income tax owed to the state, but if you have no tax liability, you won't get a check (unlike with the federal tax credit). Most South Carolina tax credits are non-refundable.
One South Carolina tax credit that is refundable is the "classroom teacher expense credit" that's tied to out-of-pocket expenses educators incurred during the second half of 2018. Teachers at public and private schools can get up to $275, to reimburse themselves for supplies and materials they paid for with their own funds from July 1 through Dec. 31.
It only covers expenses during the second half of 2018 because the state's budget year begins July 1.
The new "motor fuel income tax credit" is, for a typical motorist, hardly worth the trouble it takes to claim it. This unnecessarily complicated break was created as part of South Carolina's gas-tax hike, to reduce the impact on state residents. 
Bottom line is, to get the credit you're supposed to have kept receipts for all the fuel purchased during the year, and receipts for auto maintenance work, and you'll need to fill out an extra tax form. In return, you could get about $10 off your taxes (roughly two-thirds of the extra tax that would have been paid on 500 gallons of gas).
Even the "venison for charity" tax credit is far more valuable than that. So, if you have a federal license to operate as a meat packer, butcher or processing plant, and prepared and donated a deer carcass to a charity, with which you had a contract, that feeds the needy, be sure to claim your $75 South Carolina tax credit.
One of the tax changes included in the big federal tax overhaul passed in late 2017 can reduce South Carolina income tax liability for those who are paying tuition bills, not only for higher education but also for K-12 schools. By putting money in an account with the state's Future Scholar 529 plan — a tax-advantaged savings vehicle for education expenses — the tax break can be claimed for 2018 even if the money won't be spent on tuition for years.
Here's an example of how that works: Money contributed to the 529 is deductible from taxable South Carolina income, so for every $1,000 invested most taxpayers could save $70 on their state income tax bill. When the funds are withdrawn to pay qualifying education expenses, which could be right away or years later, there's no state or federal tax owed on the money or any investment gains. Contributions to a 529 account can be made for 2018 up until the April 2019 due date for tax filing. 
Reach David Slade at 843-937-5552. Follow him on Twitter @DSladeNews.