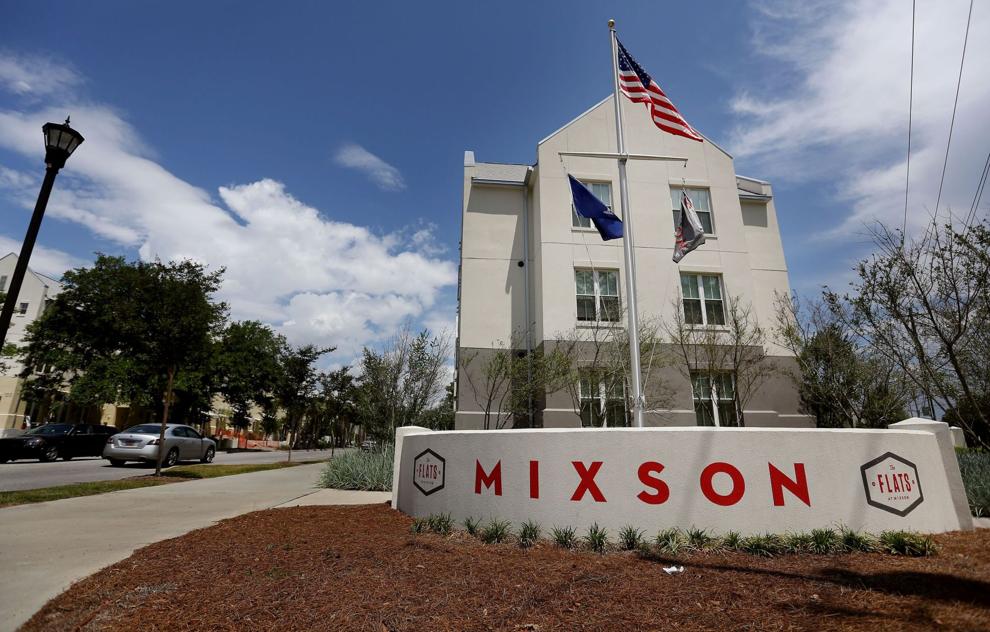 A water-logged apartment complex in North Charleston that had to be vacated earlier this year will be repaired and restored under a new owner.
Charlotte-based Grubb Properties announced Monday that it has purchased the 268-unit Flats at Mixson near Park Circle from real estate giant Jamestown Properties of Atlanta. The $5.3 million sale closed Oct. 31, according to Charleston County land records.
Jamestown continues to own the rest of the Mixson site and oversee development of single-family homes.
The buyer of the Flats portion is a Grubb affiliate called Mixson Charleston Apartments LLC. It said it plans to fully repair and restore the buildings, which the city ordered vacated in May after it was determined that water intrusion caused structural defects in the three-year-old complex. Hundreds of residents were displaced. 
No date has been set for completion or move in, according to Grubb spokeswoman Emily Ethridge.
The cost also was not disclosed. In court filings, Jamestown has estimated the minimum repair bill could range from $24 million to $30 million.
Grubb said it "has extensive experience with rehabilitating properties and is completely committed to ensuring the property is safe and secure before allowing residents to move in."
It also said it will use a team-based approach .
"That plan includes professional oversight of the construction repair process, partnering with local engineers and working closely with North Charleston city officials to restore the community," the company said in a statement.
As part of a legal settlement with Jamestown, Samet Corp. will work with the new owner on the project. Terms of the deal are confidential. Greensboro, N.C.-based Samet was the general contractor on the Flats at Mixson.
Built off Durant Avenue in 2014, the $21 million project was envisioned as a residential magnet in the re-energized Park Circle area, but the apartment community was plagued by construction defects.
A Jamestown affiliate filed a negligence and breach-of-contract lawsuit in August 2015 against several contractors it had hired, including Samet.
The complaint noted cracking in the stucco exteriors a few months after construction was mostly completed. The builder then determined that all of the outside surfaces would need to be completely replaced.
Jamestown had sought to raze the 10 buildings that make up the apartment complex and start over, while Samet argued that the existing structures could be saved.
Ethridge said the lawsuit has been settled.
"Great communities are forged over time through opportunity and adversity, and we see this settlement as a key step in the restoration of the Flats and reactivation of this part of Mixson and the thriving North Charleston Community," Michael Phillips, Jamestown's president, said in a statement.