BMW has unveiled its third-generation X6 sport-utility coupe — a bigger and faster version of the model that made its debut at the German automaker's South Carolina plant more than a decade ago.
The newest version of a vehicle that's already sold nearly 450,000 units worldwide is expected to start production this year and be available for orders in November.
Unveiled this week, it will be made alongside four other X models at BMW's Spartanburg County plant, the automaker's largest in the world. Many of the cars are shipped overseas though the Port of Charleston.
BMW used its social media platforms, including a YouTube video and photos on Twitter, to show off the new design. The vehicle will make its debut at the IIA Cars exhibition in Frankfurt, Germany, in September.
"With its striking looks, aggressive stance and large proportions, the BMW X6 does more than stand out — it defies convention," the manufacturer proclaims in its marketing materials.
The vehicle will debut with three variants ranging from 265 horsepower to 530 horsepower, with diesel and gasoline versions available.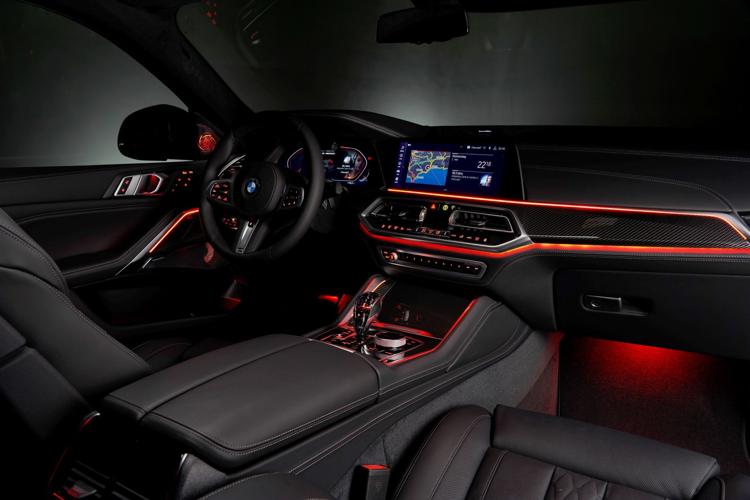 The interior will feature a 12.3-inch touchscreen navigation and media center, windshield-displayed speed and collision warnings, leather seats, changeable dashboard and console lighting and other amenities.
Most of the automotive media's attention has focused on the redesigned X6 grill with an optional illumination feature that "adds an exclusive flourish to the exterior design," the automaker said.
Stephanie Brinley, an analyst with IHS Markit, told CNBC the X6 will continue to be one of BMW's most important products, but she fears the proliferation of crossover vehicles built by a number of automakers has diluted the market.
"How many are too many?" Brinley told the cable network, adding some models with low sales might disappear from showrooms.  
In addition to domestic sales, the Greer plant will build redesigned X6 cars for export to foreign markets through the Charleston port. Prices will start at $64,300.
BMW has invested $10 billion in its Upstate plant since it opened in 1994, and a new paint facility is under construction. The site employs about 11,000 workers, produces roughly 1,400 cars a day and has lured numerous supplier to the state.
The company is a key part of South Carolina's $27 billion-a-year automotive industry that also includes Volvo Cars and Mercedes-Benz Vans carmaking plants in the Charleston region.