A sleek new cruise ship billed as one of the world's most luxurious — complete with helicopters and a submarine for use by its pampered passengers — is scheduled to dock at the Port of Charleston next year.
The Scenic Eclipse will pull into Union Pier Terminal on Oct. 6 as part of a 10-day cruise that departs New York on Sept. 29 and winds up in Nassau in the Bahamas on Oct. 8.
The trip will "trace U.S. history from the arrival of the British through the American Revolution," according to the cruise line's website. Prices range from $6,995 to $27,695 per passenger.
The $230 million Eclipse was supposed to launch in January but delays at the Croatian shipyard where it's being built have pushed the first sailing to April. 
The Eclipse is designed to carry just 228 guests in 114 all-veranda suites with a 1-to-1 guest-to-staff ratio.
Dubbed a "luxury discovery yacht," it will have two helicopters and a six-seater sub called Scenic Neptune, allowing passengers to get close-up views of submerged ruins in Greece, colorful reef life in the Caribbean and penguins, seals and walruses in clear polar waters, according to the cruise line.
Other on-board amenities include a theater, spa, butler service, 10 dining areas and eight bars and lounges. Guests also receive items unique to their itinerary. For example, passengers on cruises to the Arctic will receive a complimentary polar parka.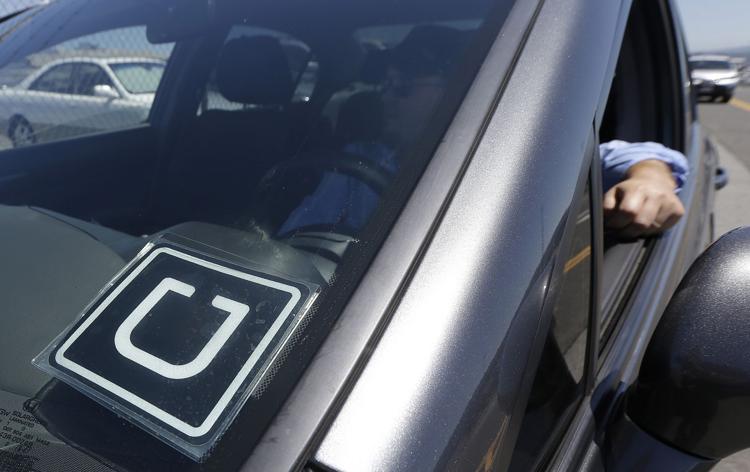 Pickup line
The old SCANA Corp. headquarters in downtown Columbia was an Uber hot spot in 2018, thanks to University of South Carolina students needing a lift from campus or even Five Points, perhaps.
That's according to a list of the most popular drop-off sites in each of the 49 states that the ride-hailing service operates in.
The findings, based on data Uber provided and published in USA Today, shows that The Hub at Columbia on Main Street took top honors in the Palmetto State this year. The 21-story, 843-bed Main Street student apartment complex is in the former SCANA office tower known as Palmetto Center. 
Last year, Broadway at the Beach in Myrtle Beach was No. 1 drop-off site in South Carolina.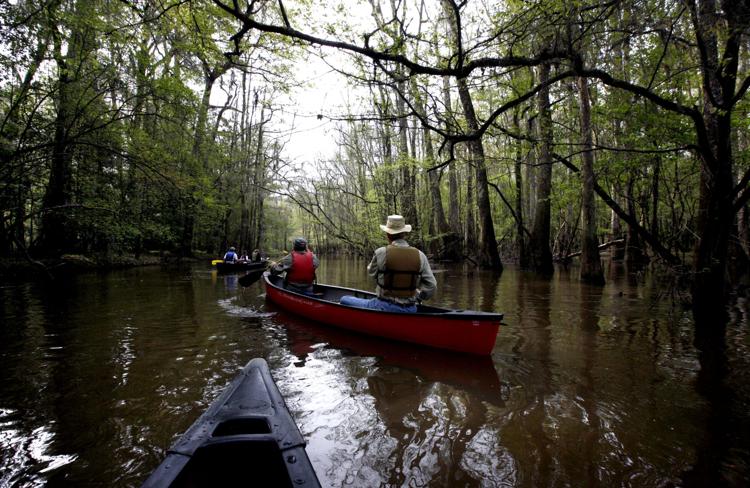 Congaree come-on     
South Carolina's only national park is one of the least-visited in the country.
To show that less can be more, the travel website Far & Wide put the spotlight on the 30 most-underutilized of these majestic tourism treasures, which includes overcrowded stalwarts like Yellowstone and the Grand Canyon.
Congaree National Park in the Midlands came in No. 10, with just under 160,000 annual visitors.
Far & Away noted that the 26,276-acre Palmetto State preserve in Hopkins "offers the opportunity to explore the largest intact expanse of old growth bottomland hardwood forest in the southeastern U.S." and that its biodiversity is enhanced by the area where the Congaree and Wateree rivers come together.
"Canoeing, hiking and fishing are all popular pastimes here, and may be enjoyed in peace thanks to the sparse number of fellow travelers," according to the website.
While Congaree visitation figures are relatively low, they have been on the rise in recent years. Attendance jumped nearly 10 percent last year, thanks in part to the total solar eclipse that drew tens of thousands of visitors to South Carolina in August 2017.
The U.S. is home to 58 national parks. Congaree, which opened in 1985, received its formal designation in 2003.
The least-visited national park is hardly a surprise: The bone-chilling Gates of the Arctic in upper regions of Alaska welcomes a mere 11,000 guests a year.
Out of juice
A Summerville-based business that made and marketed a lightweight motorcycle battery has shut down, blaming the decision on supply challenges and increased competition from cheap imports.
Ballistic Performance Components LLC said in a recently posted message on its website that it ceased operations, effective immediately.
"We have always strived to produce the highest quality battery possible, but due to increased competition from lower cost, lower quality Chinese batteries and difficulty sourcing high quality cells, we are no longer able to manufacture batteries in the United States for a competitive price," according the announcement, which was dated December 2018. "We would like to thank our dealers, distributors, suppliers, partners, customers and employees for their support over the last 9 years."
The company originally was incorporated in Wisconsin, according to a 2010 business registration filing with the S.C. Secretary of State.
While its corporate office was on Trolley Road, Ballistic Performance said its lithium-ion batteries and charging systems were designed and assembled in Plymouth, Wis. A company official did not respond to a request for comment last week.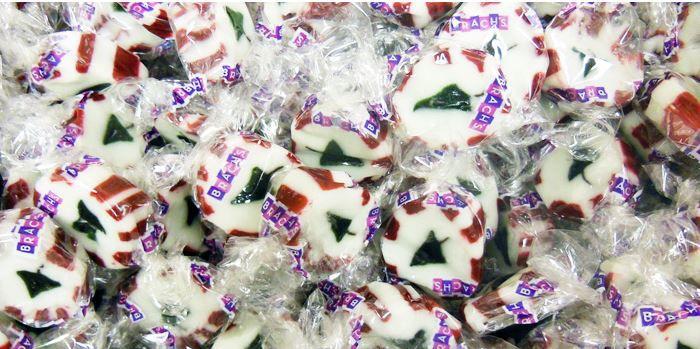 Coal-conjuring candy
Candystore.com recently released a list of the most popular candies at Christmas by state. M&M's topped the list in South Carolina.
But what are the most disliked candies of the holiday season? Candystore didn't rank them by state, but it did list its top 10 most distasteful treats.
At No. 1 is the Christmas tree nougat. "It looks like a poker chip that you can only cash in for sadness," Candystore.com wrote in its searing review.
No. 2 is reindeer corn. Christmas peeps came in at No. 3.
In descending order, here are the rest: peppermint bark, chocolate-covered cherry cordials, Lifesavers Story Books, white peppermint M&M's, non-peppermint candy canes, ribbon candy and old-fashioned hard candy mix.