Whenever Calvin Landers gets in his car to drive for Uber, he puts a few dollars in his cup holder. If anyone asks, he'll tell them it's his coffee money, but most people understand it's a makeshift tip jar.
Landers won't go so far as to remind them that gratuity isn't included in their fare or put a sign up, though most of his passengers aren't in the habit of tipping Uber drivers. He thinks it's tacky and unprofessional to ask, even though his riders might need a nudge in an Uber that they don't in a taxicab.
And anyway, he figures, it's better to keep a low profile: Thanks to a little-noticed provision in state law, it's illegal in South Carolina for drivers who freelance for the ride-hailing apps Uber and Lyft to accept cash. And since Uber doesn't allow electronic tips, the only option is to skirt the law.
There's little evidence that the legislative wrinkle is enforced often, but word has made its way through circles of drivers, adding a layer of uncertainty to an already-murky social norm: Should passengers be tipping for Uber rides?
The practical effect of the law comes in the form of the anecdotes and rumors that circulate among drivers, like the time an airport cop supposedly warned someone to stop soliciting tips or risk being reported.
"This officer told him, 'You could be reported if somebody sees you, so I just wanted to let you know,'" Landers said, retelling a tale he heard waiting for fares at the Charleston airport. "When you go out to the airport and you're waiting in the airport queue, they talk about that a lot."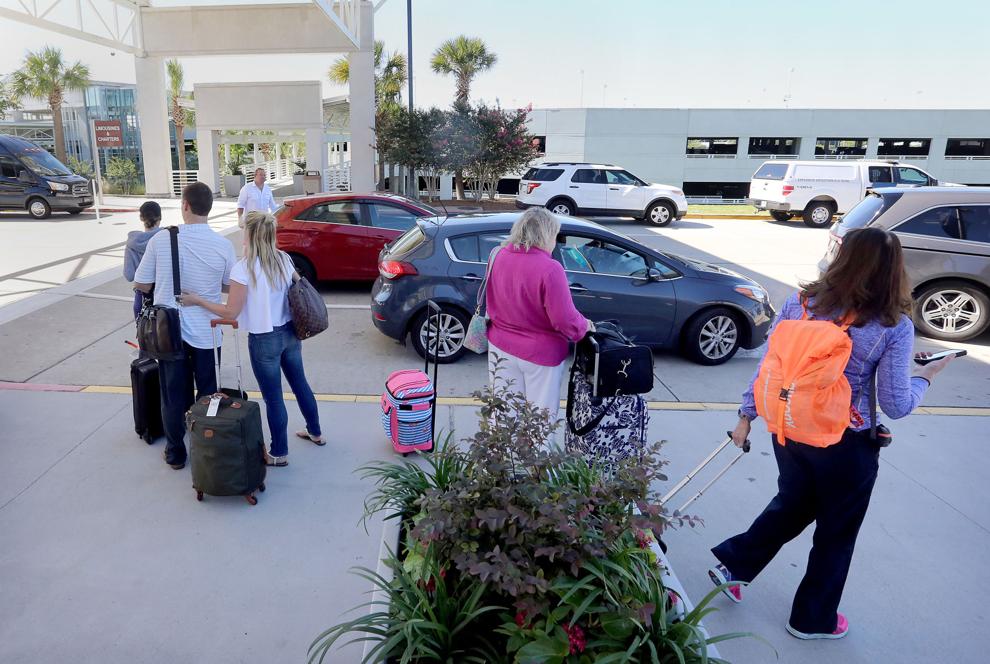 Murky issue
Tipping on Uber has always been a murky issue, dating back to the service's earliest days, when the San Francisco-based company told riders that gratuity was included in their fares. It had backed off that position by the time its then-newfangled transportation service arrived in South Carolina three years ago. By then, though, the no-tipping policy had already seeped into the culture.
While Uber has since sought to clarify that tips aren't built in — a move it made under pressure from advocates and drivers — it has resisted calls for an in-app, cash-free tipping feature, even as its largest competitor offers one.
And its stated policy on the issue, listed on its website next to fine print about taxes and airport fees, hardly encourages gratuity, though it doesn't discourage it, either: "No need to tip."
Advocates say that strategy is essentially an effort to undercut its biggest rival, Lyft, which rolled into Charleston last summer. Their fares are virtually identical in South Carolina, but its lack of tipping makes Uber appear a few dollars cheaper.
That distinction has become more significant as Lyft has sought to match Uber's footprint nationally. The service expanded into the Grand Strand, Midlands and Upstate in January.
"As Uber has led the charge on this new mode of transportation, a whole generation of riders has come to think that it's OK not to tip," said Shannon Liss-Riordan, a Boston attorney representing drivers in a class-action lawsuit over tips on Uber. "They see on Lyft that you are given the option to add a tip, and on Uber, you're not. They think it's already included."
Drivers like Landers say they'll correct a passenger who mentions the tip is included, but they're fighting an uphill battle. Landers says maybe 10 percent to 15 percent of riders leave a tip. Even drivers like Kenyon Cook, whose estimate is rosier, says he can count on $20 or $30 of tips on $100 of rides, with the help of bottles of water, caramels and phone chargers available to riders. He keeps a credit card reader handy, too.
It's an even steeper effort in South Carolina, where the law's wording appears to have created something of a chilling effect.
The legal uncertainty stems from the 2015 legislation that made Uber legal in the first place. As lawmakers looked to set ground rules about how "transportation network companies" should operate, they decided that payment should be handled digitally.
"The TNC driver shall not accept cash payments," the law says.
In the eyes of the Office of Regulatory Staff, the state agency that oversees companies like Uber, that goes for cash tips, too, said Tom Allen, deputy director for safety and transportation. The Municipal Association of South Carolina, a trade group that represents city governments, has also advanced that interpretation.
The bill's lead sponsor — Rep. Bill Sandifer, the Republican chairman of the House Labor, Commerce and Industry Committee — didn't respond to requests for comment last week about its wording.
That's not to say the rule is enforced often: Allen says state regulators have written only one ticket for a cash transaction, apparently when an inspector saw a driver at a bus station take cash first-hand despite being warned not to. The agency doesn't have a copy of the citation.
Police officers can write tickets for accepting cash, too, but it appears unlikely that they have. At the state's four largest airports — Charleston, Columbia, Greenville-Spartanburg and Myrtle Beach — officials say they've never heard of their officers writing an Uber driver a ticket for accepting a tip. And police in tourist areas say they're not inclined to go after them either.
"It's next to impossible for us to enforce," said Charleston Police Lt. Heath King, whose officers patrol King Street and the City Market. "We have plenty of other laws and problems to deal with."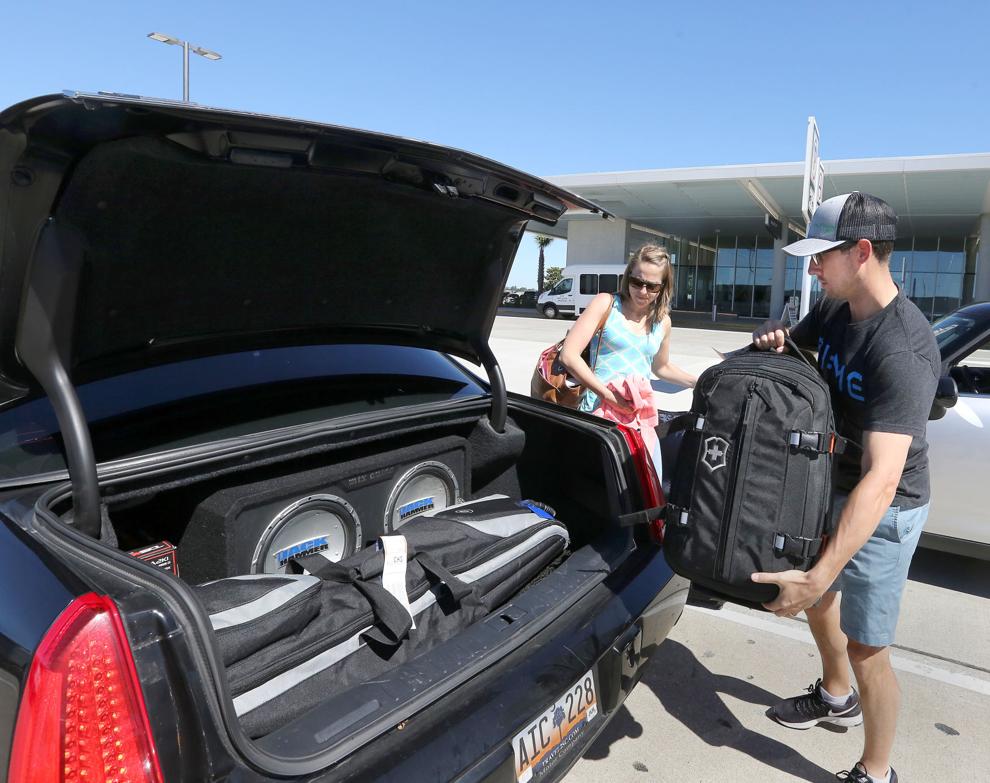 Driving force
Still, the law and provisions like it elsewhere could become a sticking point as drivers push for a built-in tipping feature. According to Bloomberg, 12 other states have approved similar wording, including Michigan, Pennsylvania and Virginia.
Liss-Riordan, the Boston attorney who represents Uber drivers, says she doesn't understand the point of imposing a legal barrier to cash tipping. The ban "does highlight this problem with Uber — that that's the only way to tip," she adds.
Uber said last year that it considered building a gratuity feature on its app, but decided against it because tips would cause uncertainty about what drivers would earn and what passengers would pay. It's also argued that tipping could subject drivers' pay to passengers' biases and drive Uber service toward wealthier areas.
And it says that in its reading of the South Carolina law, tips are fair game — once the ride is over.
"Our national company policy is that riders are free to offer cash tips and drivers are welcome to accept them," Uber said in a statement. "We support a reading of the South Carolina law that allows riders to offer a cash gratuity after the trip has been completed."
The company didn't answer questions about whether it would change its policies to address the law. But elsewhere, it could be forced to start processing tips digitally.
In New York City, regulators have proposed making in-app tips a requirement for car services. Lawmakers in California have floated a similar proposal. If either becomes law, it could open the door to an expansion nationwide.
Until then, Uber drivers in South Carolina say they'll keep navigating a murky social interaction, skirting the law and dropping hints to passengers — even if it's a few bucks in a cup holder.