Two of South Carolina's utility regulators won't be returning to their posts when their terms run out this summer.
Elizabeth Fleming, a longtime utility commissioner, and Robert Bockman, a temporary fill-in, didn't apply to keep their seats, according to the government committee that screens regulators. They're rolling off the Public Service Commission at one of the most pivotal moments in its history.
The commission is set to decide whether SCANA Corp., the owner of South Carolina Electric & Gas, can be acquired by Dominion Energy in one of the biggest business transactions in state history.
It also must decide how much SCE&G ratepayers are charged for the utility's failed expansion of the V.C. Summer plant. SCE&G owned just over half of an effort to build a pair of reactors at the Midlands nuclear power station north of Columbia, which cost $9 billion before it was called off. Electric users are paying $37 million a month toward the project.
The seven-member commission will handle those questions with at least two newcomers, but a third seat is also up for review. Current commissioner Elliott Elam, a former consumer advocate, applied to keep his seat. The job pays about $108,000 a year.  
Bockman, a University of South Carolina law professor, said he was dropping off to honor an agreement he had with USC when he was appointed to the commission last fall — that he would leave when a successor was ready to take over.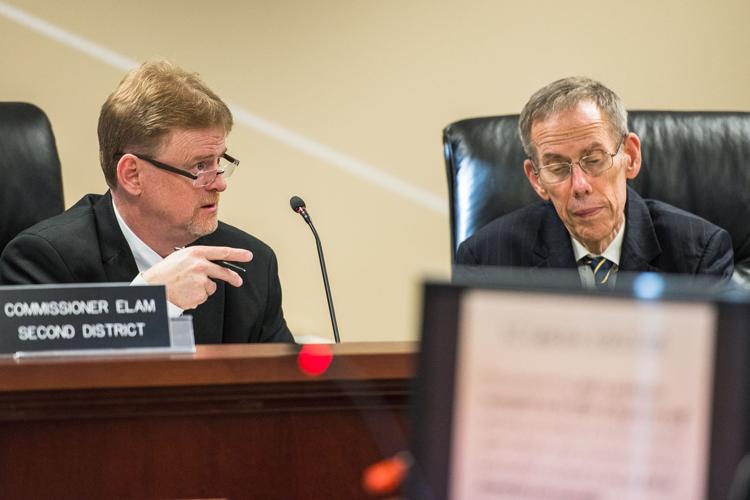 Fleming, who has held her position since 2004, said she had been considering retirement before the V.C. Summer project went belly-up.
Fleming said she held onto her seat because she wanted to see the nuclear project finished, so when it was called off, she decided she was ready to go — even if there were still big questions swirling around its implications for the state's utility industry.
"I really wanted to see the V.C. Summer units to completion, so I reapplied," Fleming said. "I would really love to have the opportunity to be a part of those decisions, but running for the office is a four-year term ... and I've been on the commission 14 years."
In all, 17 applicants are gunning for the three openings — a bigger group than normally apply when the state hires regulators. They'll be interviewed by the Public Utilities Review Committee, a group mostly comprised of state lawmakers.
Heather Anderson, an attorney who helps oversee the process, said the committee can't release the applications. So it's yet not clear what background, if any, they have with utilities.
But come Monday, they'll be quizzed on that. Anderson says the applicants will be tested on how well they understand the role of the commission and the "big topics that are currently before the PSC."
Like the regulators they want to join, they'll have their work cut out for them.