Travelers won't find any beachfront hotels or bed-and-breakfasts on Daufuskie Island, between Hilton Head and Savannah.
But as of last month, the private gated community of Haig Point started welcoming visitors for stays at its historic lighthouse, which has stood at the remote South Carolina island's northern tip for nearly 150 years.
The lighthouse, which operated from 1873 until the 1930s, guided mariners around the shoals of Calibogue Sound.
Now the two-bedroom structure, which once housed the lighthouse's keepers and their families, has joined Daufuskie's inventory of cottages and small homes where visitors can book overnight stays.
According to local lore, the presence of a young woman named Maggie, the daughter of the lighthouse's first keeper, can still be felt there. 
Four rooms in Haig Point's Strachan Mansion, which was originally built on St. Simons Island in 1910, have also been opened for bookings. The mansion was moved by barge to Daufuskie about 30 years ago.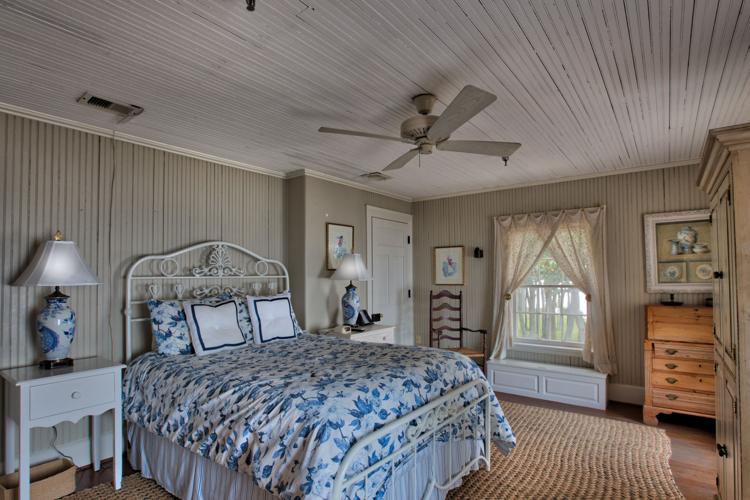 The packages, which can be booked for any available two-to-three-day period, include rounds of golf on the Haig Point course and complimentary transportation to and from the island, which is accessible only by boat. 
Rates start at $300 a night per person at the lighthouse, which can accommodate four guests. Rooms in the mansion start at $250 per person. 
For an additional $400 a person, guests can be flown to their island accommodations by helicopter from either Hilton Head Airport or Savannah/Hilton Head International Airport.
The new lighthouse accommodations are just one of several unusual lodging options along the South Carolina coastline. 
Also on Daufuskie Island, the Frances Jones House and the Hinson-White/Lesesne House, restored by the nonprofit Preservation South Carolina, are also available for guests to stay overnight. The homes are part of a larger program to preserve Gullah-built dwellings on the island. 
Carolina Heritage Outfitters offers stays in treehouses along the Edisto River, canoe included. A Mount Pleasant campground lets guests stay in an L&N train caboose, and visitors can even book retreats at Mepkin Abbey, a Trappist monastery in Moncks Corner.
On averages
Though the Patriots Point Naval and Maritime Museum in Mount Pleasant has seen a decline in attendance compared to last year, it's not as telling of the museum's performance as it may seem, said executive director Mac Burdette.
At the monthly meeting of the Patriots Point Development Authority last week, Burdette presented this year's ticket sale numbers compared to the average sales over the last several years. 
Though admission sales in the current year are down by 14,583 visitors compared to the same period last year, they are down just 1,822 compared to the average of the same time period in fiscal years 2014 through 2017. 
"2018 was an anomaly," he said. 
It's not clear why attendance during last fiscal year was so high, but, particularly if the area continues to see the frequency of severe weather events increase, basing future predictions on averages, rather than the previous year's ticket sales, will be more accurate, he said.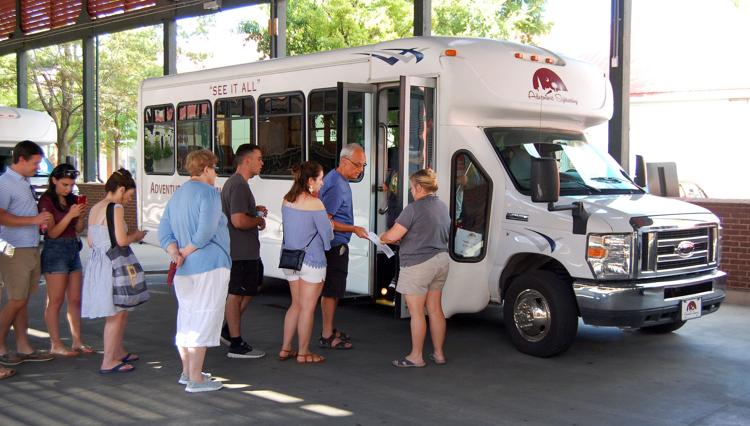 Insurance adjuster
Charleston's insurance requirements for carriages and tour vehicles, which haven't been rewritten in about 35 years, may be updated soon.  
The suggested revisions to the city's code likely won't require Charleston tour operators to change their policies, said Dan Riccio, the director of Charleston's Department of Livability and Tourism.
Most of those companies already have coverage that exceed what the city requires, Riccio said last week at a meeting for the Charleston Tourism Commission's committee for routes, parking and tourism rules.
But the language relating to insurance requirements could benefit from being more specific, he said. 
For example, the city's tourism ordinance states that a private passenger vehicle used for conducting tours must have coverage "in amounts required from time to time by the commission." 
Changes to the language in the code about private cars used for touring — of which there are only four known to be operating in Charleston — were also suggested. 
The ordinance states that the vehicles must be "a standard family passenger automobile, including a station wagon." 
Committee members agreed that the station wagon specification was a bit outdated. New language could include other vehicle types, like four-door sedans and crossovers, but vans and large SUVs would still be prohibited.
The items likely won't come before the full Tourism Commission for a vote until April, to give staff more time to work on the changes.