It's usually not a good sign when a company says it's been underwater.
But Goose Creek-based JW Aluminum has a literal take on the term. It recently unearthed evidence that its Berkeley County site — currently roughly 25 miles from the coast — was once submerged by the Atlantic Ocean.
While digging a basement for a new 220,000-square-foot manufacturing building, construction workers found several shark's teeth and two pieces from teeth that once belonged to the now-extinct Megalodon shark.
"We found them at about the eight-foot level," said Stan Brant, the aluminum maker's chief operating officer. "There was a very thin strata where we found a handful of shark's teeth."
Most of the teeth found at the Old Mount Holly Road factory measured about one-inch in length.
"So we know the ocean was up here at some point," Brant said.
According to the South Carolina State Museum, the state's ancient shoreline once extended 100 miles inland. Fossil shark teeth have been found from the current coast all the way up to Aiken.
The construction project is part of JW Aluminum's $300 million expansion, with modern equipment and a new building at the Goose Creek site and new executive offices on Daniel Island. The basement portion of the new building will house a new rolling mill.
The company, which makes flat-rolled aluminum for the construction and other industries, plans to add 50 jobs to its existing workforce of about 350. The expansion is scheduled for completion next year.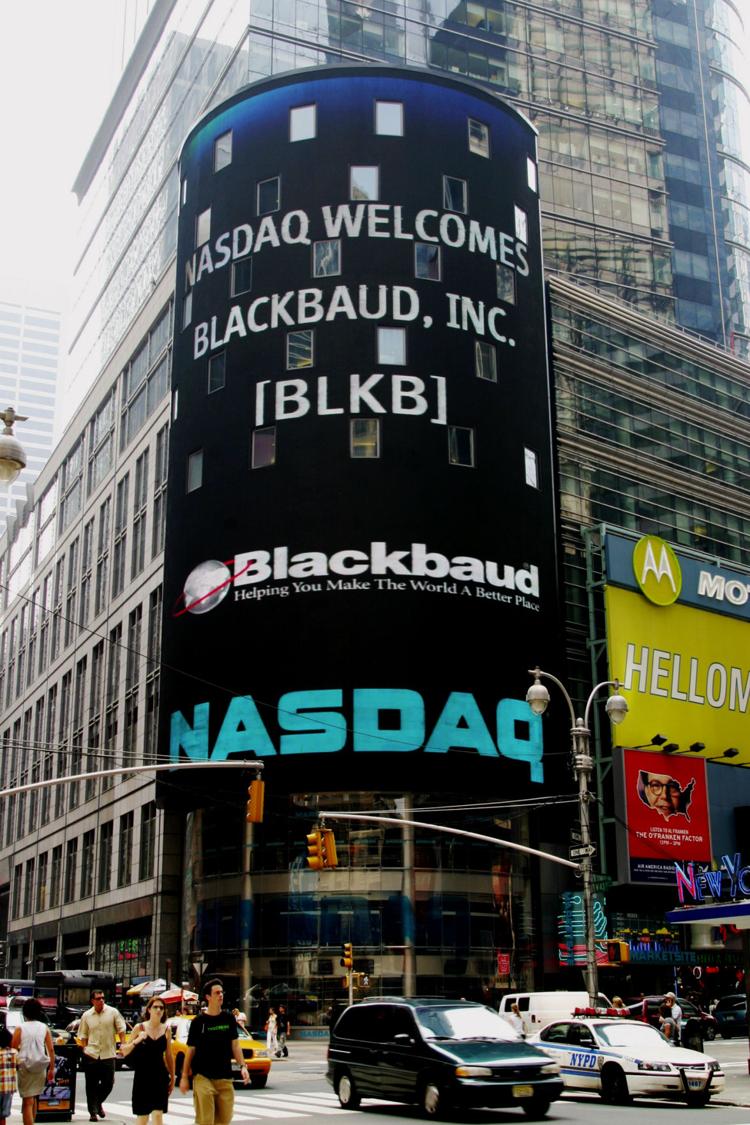 Market milestone
One of the region's largest technology employers has marked 15 years of trading on the public markets. Daniel Island-based software firm Blackbaud Inc. launched its initial public offering July 21, 2004. It listed it shares on the Nasdaq under the ticker symbol BLKB.
The IPO was somewhat disappointing. The company sold about 1 million shares fewer than planned, raising less money than expected. 
Today, Blackbaud has a stock market value — or market capitalization rate — of about $4.2 billion. The company, which sells software and technical services to nonprofit organizations around the world, employs about 3,300 workers.
"We're proud of what we've accomplished over the past 15 years as a public company and we are energized by what's ahead," Mike Gianoni, CEO of Blackbaud, said during a call with analysts and investors Wednesday. 
This year also marks the 30th that Blackbaud has called the Charleston-area home. Tony Bakker founded his company in 1981 in New York City, choosing to move to Mount Pleasant in 1989 and later to Daniel Island.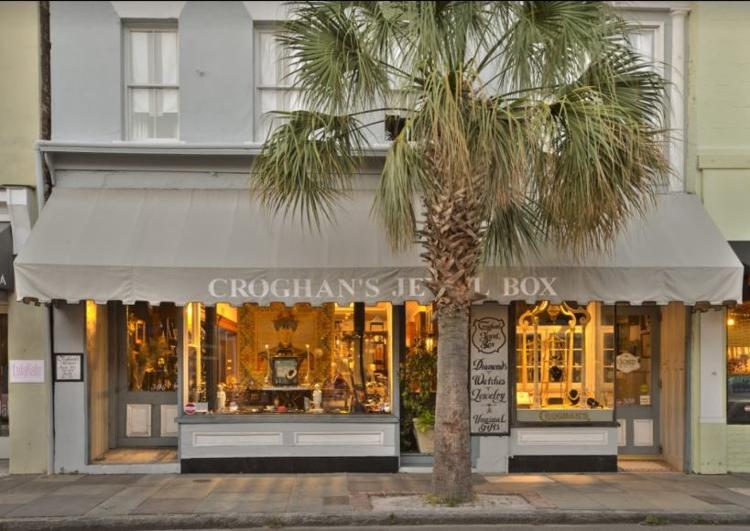 Cool jewel
A family-owned, downtown Charleston retailer is a jewel, at least according to one trade journal.
Instore magazine, the periodical for independently owned jewelry stores, recently named Croghan's Jewel Box on King Street as one of America's "Coolest Jewelry Stores."
The shop placed second in the Big Cool division for stores with six or more employees.
More than 60 stores took part in the 18th annual contest that highlights the best examples of independent jewelry retailers in North America.
"Every year we feel privileged to bring our readers the best of the best in our industry," said Trace Shelton, Instore's editor-in-chief. "From its 110-year-old history to its jewelry mix that runs the gamut from antique to cutting-edge designer, Croghan's certainly qualifies. But a store wouldn't really fit our 'cool' criteria if it weren't for such aspects as innovative marketing, creative retail environment and a unique work culture."
Stores are judged on exterior appearance, interior appearance, store biography, marketing, web presence and overall individuality.
Croghan's will be featured as one of the top three winners in a division in the magazine's August issue.
Low growth, short run 
Summerville customers of a Pee Dee bank are having to log a few miles if they need to visit a branch.
First Reliance said in its otherwise upbeat earnings report last week that the 2019 second quarter included the shutdown of its Flowertown office, just two years after it cut the ribbon at the 133 E. 1st North St. outpost. The branch went dark in mid-June.
It was one of two South Carolina offices that Florence-based First Reliance Bancshares Inc. has mothballed since December — the other was in Loris — because it had determined those markets "were not providing us the growth and returns necessary to keep them open."
The Summerville exit leaves account holders with two slightly far-flung brick-and-mortar options in the area — on South Shelmore Boulevard Mount Pleasant and on Cumberland Street in downtown Charleston.
First Reliance isn't shrinking. It's just looking to more fertile territories while also reducing its expense ratio. It has identified Greenville and Myrtle Beach in South Carolina and Winston-Salem and Charlotte in North Carolina as its primary new expansion markets.