Hitting the sack is a pleasure at a downtown Charleston lodging that Architectural Digest describes as an "art-deco treasure" with an "ultra smart" edge.
The upscale-minded publication cobbled together what it found to be the world's top hotel turndown services. The small, elite group of eight late-night pleasers includes The Spectator, where the magazine noted that every guest is "appointed a personal butler, who, during turndown, will shine one's shoes spotlessly clean and deliver them promptly the next morn."
And there's more.
"Possibly even better is a mini cordial served in an edible chocolate cup, each hand-batched by the hotel's own 'cocktail artisan,'" the magazine wrote. "Flavors might include a sophisticated take on the mudslide or a tiramisu."
The Spectator opened in 2015 at State and Lingard streets, just south of the historic City Market. The 41-room boutique property has racked up numerous travel industry accolades since then. For instance, readers of Travel + Leisure this year rated it No. 2 among the top 15 city hotels in the continental U.S.
De-tour discord
Volvo Cars is taking some heat for denying one of Sweden's largest labor unions a chance to tour the automaker's new Berkeley County plant.
"A foolish insult to us," Glenn Bergstrom, a representative of the IF Metall union, told Dargans Arbete, a Swedish publication that focuses on trade unions and labor issues.
Bergstrom said he and Marie Nilsson, the union's chairman, were part of a delegation that wanted to visit the factory off Interstate 26 near Ridgeville in June, when Volvo debuted the redesigned S60 sedan that's being built at the site.
Volvo told the delegation of union representatives that it could not let them tour the factory because of proprietary work still being done in advance of the S60's production launch, according to the publication. The first sedans  rolled off the production line Friday. 
"It is disgusting that Volvo can not even allow an international union leader to gain access to the Volvo factory in the United States," IF Metall said in a statement. "Workers at a Volvo factory in the United States deserve the same voice and the same protection as workers at other Volvo facilities in the world. Volvo should be ashamed."
IF Metall represents about 1,000 Volvo workers in Sweden. Its membership includes more than 300,000 workers at more than 11,000 workplaces.
"We have always been well-received no matter where we have been," Bergstrom said. "It is strange that we were treated this way in the United States, they often talk about the great democracy they are."
Volvo has said it won't fight efforts to organize workers at its Charleston-area plant, but unions have typically had little success making inroads at factories in the South. In contrast, labor unions are common in Sweden and much of Europe.
"We in Sweden have no blow on how big the obstacles are," Bergstrom told Dargans Arbete.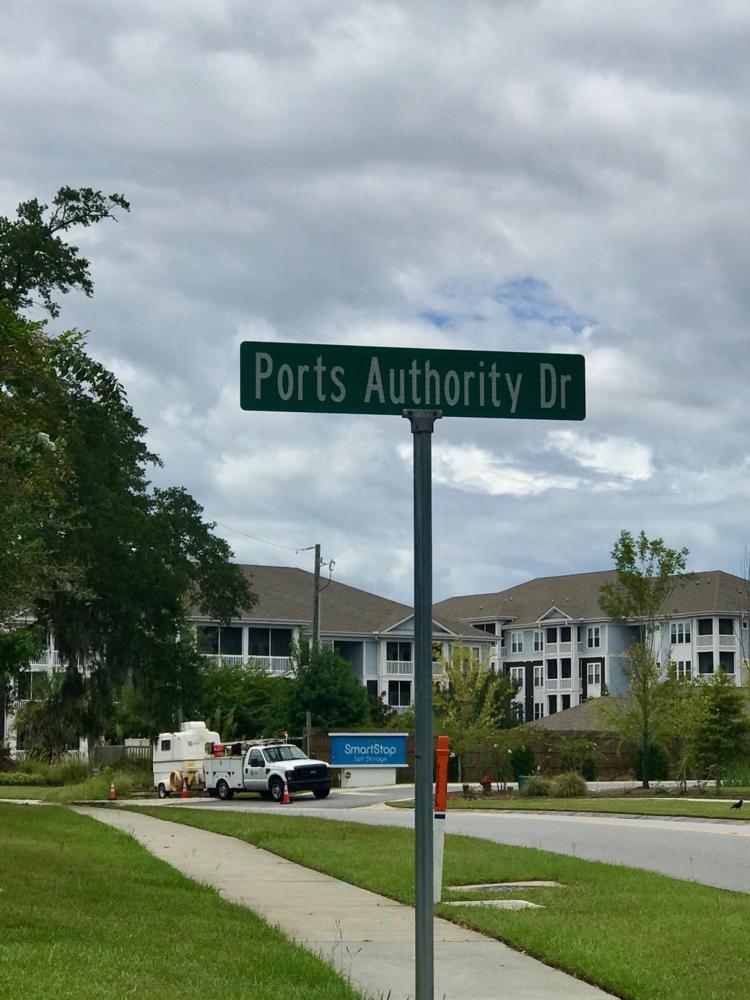 Way to Drive
The State Ports Authority's new headquarters taking shape across the harbor won't be hard to find — just point your Google Maps app to "Ports Authority Drive."
The Town of Mount Pleasant recently erected signs with the new street name, replacing the previous Wando River Way designation. The street is off Wando Park Boulevard, near Interstate 526 and the authority's Wando Welch Terminal.
"Another major step to getting into our new building — Ports Authority Drive in Mt. Pleasant," Jim  Newsome, the authority's president and CEO, tweeted last week. "Thanks to our new hometown giving us an identifiable road name!"
The town's Planning Commission unanimously approved the new street name in November.
The SPA is looking to move into its new office building by the end of this year. The $44.5 million headquarters will include 80,000 square feet of space on four floors with offices, meeting rooms, an exercise room, full-service cafeteria and wellness center.
It will replace the authority's 1970s-era offices on Concord Street adjacent to the city's Waterfront Park. Los Angeles-based Lowe plans to replace that building with a luxury hotel overlooking Charleston Harbor.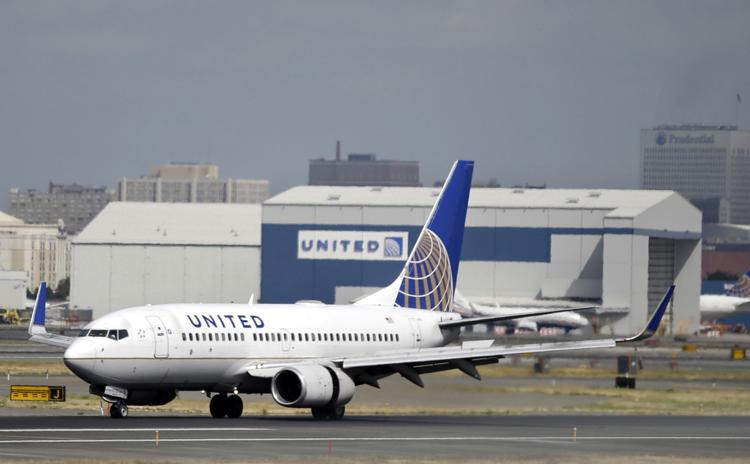 Ball carrier 
United Airlines is wagering that college football fans who live far from campus will be willing to travel by plane to get to the games this season.
The carrier announced last week that it is beefing up service to 17 pigskin hot spots between September and November, including Columbia and the Upstate, the respective homes of the USC Gamecocks and the Clemson Tigers.
United estimated it's boosting capacity by about 204,000 seats, or about 2,200 a day, for the fall. The Chicago-based carrier is adding flights at 11 airports it serves near big-time college football destinations, and it is assigning larger aircraft to six other destinations.
The changes are aimed at drawing in far-flung fans of Texas A&M, Ohio State and Notre Dame, among other programs.
In the Palmetto State, where the college ball season got underway this weekend, United is adding three seasonal flights to the existing schedule: two at Columbia Metropolitan Airport (originating in Chicago and Washington D.,C.) and one at Greenville-Spartanburg International (originating in the nation's capital).
Moon over Kansas
A fast-growing Southern lifestyle retailer from the Lowcountry is turning to the heartland for its promotional needs.
Palmetto Moon has tapped Overland Park, Kan.-based JNA Advertising as its agency of record, according to a statement posted on agilitypr.com.
The Kansas City area shop will provide the chain with brand strategy, media buys, public relations and other marketing services. CEO John Nohe described the new client as "an exceptional brand that is poised for tremendous growth, and we're excited to be part of their talented team."
Palmetto Moon started out as a kiosk business in Citadel Mall about 16 years ago. The founders sold a majority stake in the specialty retailer to Topspin Partners, a New York-based private equity firm, in 2016. Motivity Capital Partners of Texas also invested in the deal
The Charleston-based chain recently unveiled its 21st store, outside Atlanta. Another opening is planned for Gainesville, Fla.