A year before their nuclear project went belly up, top executives from South Carolina Electric & Gas sent state regulators hundreds of pages of testimony with a simple message:
Better days are around the corner.
It was July 2016, and SCE&G was asking regulators to sign off on one last electric rate hike, one that would let them lock in the cost of the building a pair of nuclear reactors in Fairfield County. Executives said their new proposal would put an end to years of budget overruns, and protect South Carolina from paying even more down the road.
The regulators' decision marked a pivotal moment in the state's nuclear power effort: They were deciding that South Carolina had paid enough for the reactors. And they were letting a financially feeble contractor take on billions of dollars of risk to keep the project alive.
It's a moment that now helps explain how South Carolina lost its $9 billion bet on the future of nuclear power.
The deal was simple: SCE&G and its partner, Santee Cooper, would agree a final time to shovel more money into the new reactors at the V.C. Summer Nuclear Station north of Columbia. But if the budget kept spiraling out of control, it would be on their contractor, Westinghouse Electric Co., to swallow the extra costs.
The deal also had a downside, one the executives didn't mention: While Westinghouse had a venerable, century-long history in the power business, executives were worried it couldn't afford to cover the project's soaring costs.
If Westinghouse backed out or reneged, the whole project could go under — and electric customers around the state would be stuck with a multibillion-dollar bill for a plant that might never generate a watt of power.
"Westinghouse is now responsible for all matters related to cost, efficiency and delay," SCE&G's outgoing chief operating officer, Stephen Byrne, wrote in testimony to regulators. "It no longer matters whether the issues are related to design, engineering, equipment procurement, components or construction: Westinghouse is responsible."
His testimony didn't address a question that would become pivotal just months later: Would that added responsibility drive Westinghouse to financial ruin?
***
In more than 200 pages of written testimony describing the new contract, six SCE&G executives didn't once use the words "bankruptcy" or "default." They didn't mention the possibility that Westinghouse might collapse under the nuclear project's weight.
Two weeks before they filed their testimony that summer, however, the top leaders of SCE&G and Santee Cooper had talked about the possibility.
Kevin Marsh, the CEO of SCE&G parent company SCANA Corp., thought the potential for bankruptcy was a "critical" issue, he wrote in an email, which The Post and Courier obtained through an open records request. Lonnie Carter, the CEO of Santee Cooper, wrote back that signing a fixed-price deal with Westinghouse made the prospect even more important.
The two were also worried that Westinghouse's financial problems could spread to the contractor's owner, the Japanese conglomerate and technology giant Toshiba. They were especially worried because Toshiba had offered billions of dollars to guarantee that the South Carolina plant would be completed.
"The possibility of such a bankruptcy cannot be entirely divorced from our joint board discussions," Carter wrote as the two utilities considered whether to take the deal. A fixed-price contract, he added, "obviously shifts risk away from the owners and to Toshiba/Westinghouse, making their credit worthiness all the more important."
Months before they took the deal, Santee Cooper says, Carter had asked about hiring a bankruptcy lawyer as a "proactive measure." Around the same time that spring, Carter and Marsh met with Westinghouse executives, asking for a "realistic projection on when Toshiba expects positive market news."
Worried about Toshiba's position, they also demanded a letter of credit meant to give them financial cover. The power companies got one, a promise to cover about $100 million — roughly 1 percent of the project's total cost.
Concerns were raised by outside sources, too. The credit-rating agencies Fitch and Moody's cited growing concerns about Toshiba's financial wherewithal. The fixed-price deal could be wiped out in bankruptcy, analysts wrote that summer, and bankruptcy could imperil the V.C. Summer project's future.
But SCE&G appeared to downplay that concern, saying that Westinghouse had lots of incentive to see the project finished, even at a loss. The company wanted to build reactors around the world, the utility argued, and reneging here would wreck its reputation globally.
SCE&G didn't answer questions about its decision to take the deal, but it said it expects the issue to come up when regulators meet next month to consider sticking the power company with the project's bill.
"We will address the details of SCE&G's decision to elect the fixed-price contract with Westinghouse in connection with the upcoming regulatory review process and potentially in court proceedings relating to the numerous lawsuits that have been filed," spokesman Eric Boomhower said in an email.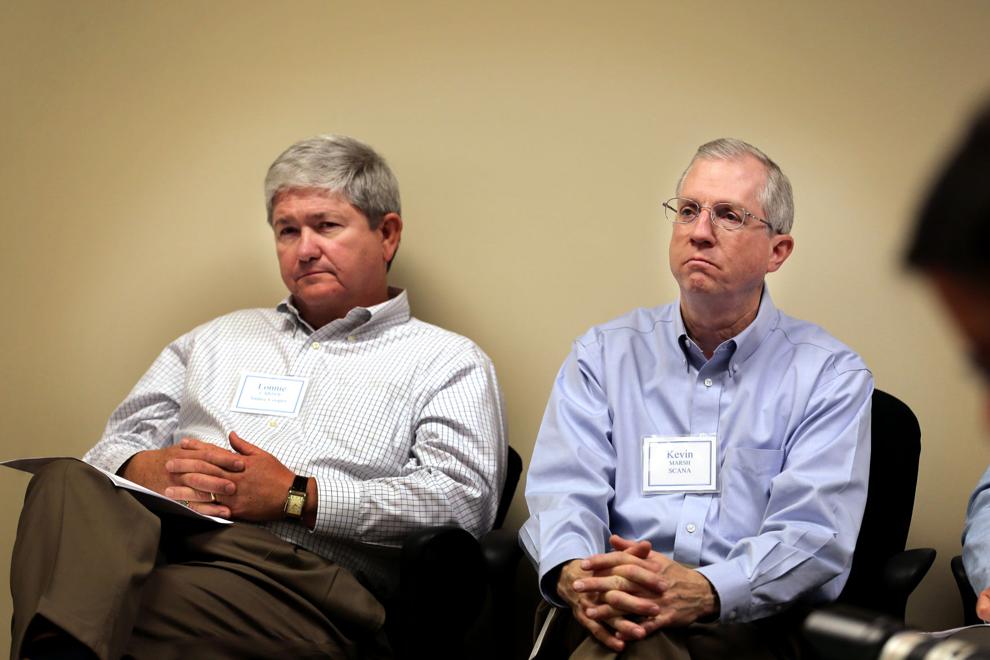 ***
The S.C. Office of Regulatory Staff, a utility watchdog agency, raised similar questions about Westinghouse. A consultant hired by the agency even asked the contractor directly if it could swallow the deal.
The company said it could, according to Nanette Edwards, the agency's deputy executive director.
As late as February — just one month before it filed for bankruptcy protection — Westinghouse "reaffirmed" its commitment to the South Carolina reactors, SCE&G said at the time. Westinghouse didn't answer questions about when its finances began to turn.
Making sense of Westinghouse's financial health was especially difficult because it isn't a publicly traded company, Edwards said. Toshiba, its Tokyo-based owner, reports some information, but not enough to understand its inner workings.
Gary Jones, the consultant hired by the Office of Regulatory Staff, wrote that he was worried all the same. He testified he wasn't sure the company could "absorb potential financial losses" from the South Carolina project and from a similar expansion at Georgia Power's Plant Vogtle near Augusta.
"The benefit to the ratepayers is only as good as WEC's financial ability and willingness to stand behind the ... contract," Jones said in written testimony, using an abbreviation for Westinghouse Electric Co. "Based on our previous experience in the project, ORS has little confidence in WEC's assurances that it will be able to deliver on its 'fixed price' commitment."
Still, the Office of Regulatory Staff would later sign off on the deal. The agency negotiated a settlement that kept SCE&G from raising its rates until the project was finished, forcing it to guarantee the reactors' price once and for all.
It figured that would insulate electric customers from rising costs, and it thought the arrangement would bring "financial accountability" to the project, Edwards said.
"Westinghouse recognized that in all likelihood there was going to be some sort of loss and that they were going to eat it," Edwards said. "We felt good after that settlement agreement. We did. We thought we had protected the ratepayers."
The S.C. Public Service Commission, the group that ultimately oversees SCE&G's rates, would later agree. It decided that the risk was worth it.
If Westinghouse stayed afloat, commissioners wrote in an order approving the contract, it would be a good deal for ratepayers.
That was in November. Some four months later, Westinghouse announced it was bankrupt.
***
The risk to Westinghouse was amplified in late 2015. That was when the Pittsburgh-based company, which had designed the reactors being added at V.C. Summer, took over the firm hired to build them, Stone & Webster. The goal, at the time, was to end years of discord between them — infighting that threatened to send the project into a litigious tailspin.
The Stone & Webster acquisition seemed like a new start for the project. But it came with an added caveat: SCE&G and Santee Cooper had to let go of a legal and financial safety net. As part of the deal, they signed away their rights to sue Chicago Bridge & Iron, which owned Stone & Webster.
When the project got underway in 2008, the owners of Westinghouse and Stone & Webster offered to pay up if the reactors weren't finished on time and on budget. Under the new contract, only Toshiba, the Westinghouse parent, was left on the hook, piling risk onto a company with shaky finances. (Toshiba ultimately paid $2.2 billion to be cut loose from the project.)
But in South Carolina, the power companies were worried that the project would be delayed even more if they went to court. Lawsuits would only strain an already-fractured relationship that was struggling to build an enormously complicated, first-of-its-kind nuclear power plant.
So when Westinghouse stepped in and took over two years ago, it was seen as a new beginning for a troubled project — "very positive," Marsh said in a written statement at the time.
But while Westinghouse knew how to design nuclear power plants, it didn't have experience building them. At V.C. Summer, it figured it could hire a subcontractor with construction experience and get back on track. That job fell to Fluor Corp.
Westinghouse "tried valiantly" to save the V.C. Summer expansion, spokeswoman Sarah Cassella said. That's why it bought Stone & Webster, she added — to clear up disputes among the partners and reset the project.
"Unfortunately, that decision took Westinghouse outside of the company's traditional business model and stretched its capabilities," Cassella said in an email. "This stretch, combined with the state of construction, helped lead us to our current situation."
For its part, Chicago Bridge & Iron didn't ask much for Stone & Webster. It was willing to give the business to Westinghouse for nothing, if it could have a clean break from building reactors in South Carolina and Georgia. It wanted out, even if that meant leaving billions of dollars in future work on the table.
The sale price was odd, the Delaware Supreme Court wrote later, after Westinghouse sued Chicago Bridge & Iron over an accounting dispute. But in hindsight, it made sense.
"Chicago Bridge would at least be rid of the liability for the still-spiraling costs of the projects," the Delaware justices wrote, "a privilege that was valuable in that context."
***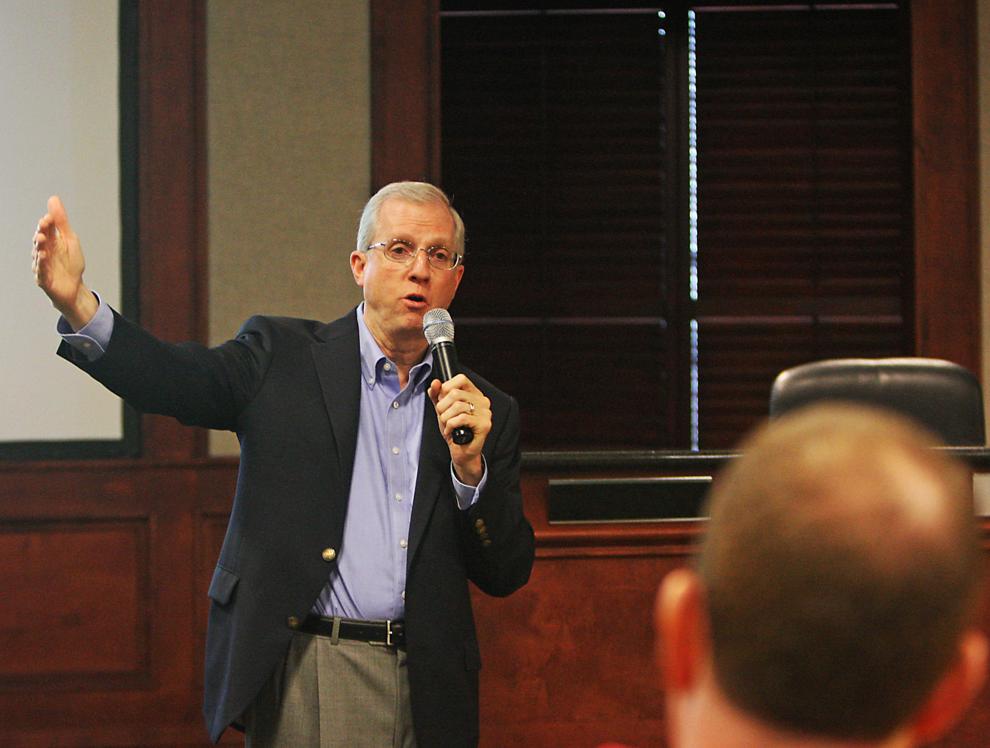 In bankruptcy filings, Westinghouse says that the cost of that privilege became clear quickly.
As the new arrangement got underway, the company realized its cost estimates were much too low. It realized that the money it would get from SCANA and Santee Cooper "would be dwarfed by the cost to complete" the reactors, it said in a court filing this year.
It realized it needed to get out.
Under the hood of its finances, Westinghouse was still running profitable businesses. It makes nuclear fuel, and it maintains power plants that have already been built. It's involved with more than half of the reactors on the planet.
So it sought protection from creditors to reorganize its business and finances. Specifically, the company's adviser Lisa Donahue wrote, bankruptcy was meant to "isolate them from the one specific area of their businesses that is losing money: their construction of nuclear power plants in Georgia and South Carolina."
The bankruptcy filing in late March marked the beginning of the end.
Marsh, the CEO of SCANA, has said that his company didn't have access to the details of Westinghouse's business until it filed for bankruptcy in New York. He told lawmakers in August that he didn't know what the V.C. Summer contractor was paying its subcontractors, or what assumptions its construction projections were based on.
"They negotiate all their costs behind the scenes," Marsh said. "That was the first time we had the complete facts and details supporting the cost of the contract."
As they dug in, SCANA and Santee Cooper realized the extent of the problems, too.
They realized the project would cost at least $21 billion to finish. And they realized it wouldn't be finished until 2023 at the earliest, long after billions of dollars in critical federal tax credits would expire.
That was the case Santee Cooper made when its board met at the end of July, just a year after agreeing to the fixed-price deal. At a law office overlooking downtown Columbia, board members and executives talked through their options. They railed against Westinghouse's decision to renege on a deal they thought would save the reactors.
But they ultimately reached the same conclusion Westinghouse did.
They realized they, too, needed to get out.