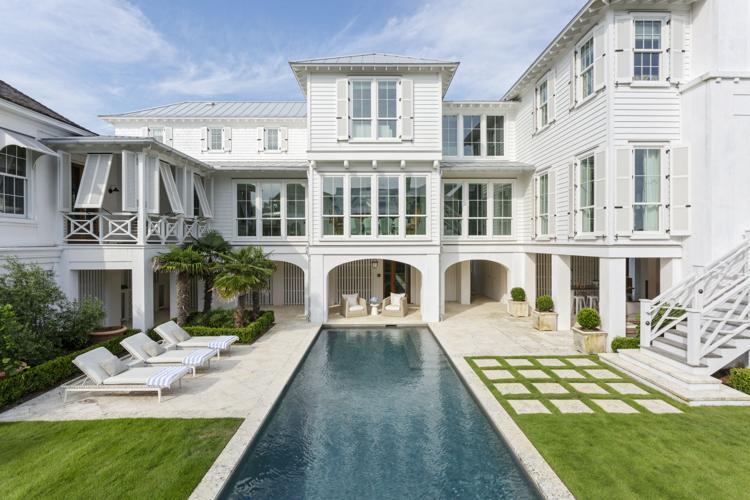 South Carolina is home to a bevy of beaches and idyllic islands.
Beaufort has the private 1,400-acre Harbor Island, and Hunting Island, a state park beach. Daufuskie Island is the state's most southernmost barrier island, one mile south of Hilton Head, and Hilton Head itself is a beach mecca, with five or six beaches scattered along its coastline.
Lowcountry island life is plentiful. Our coastline and barrier islands include Folly Beach, Seabrook Island, Johns Island, Kiawah Island, Edisto Island, Isle of Palms and Sullivan's Island.
Depending on who you ask, any of these pristine places are the "best" when it comes to island living. Two of those island communities are linked via Breach Inlet and one, though only 40 miles from Charleston, seems worlds away.
Isle of Palms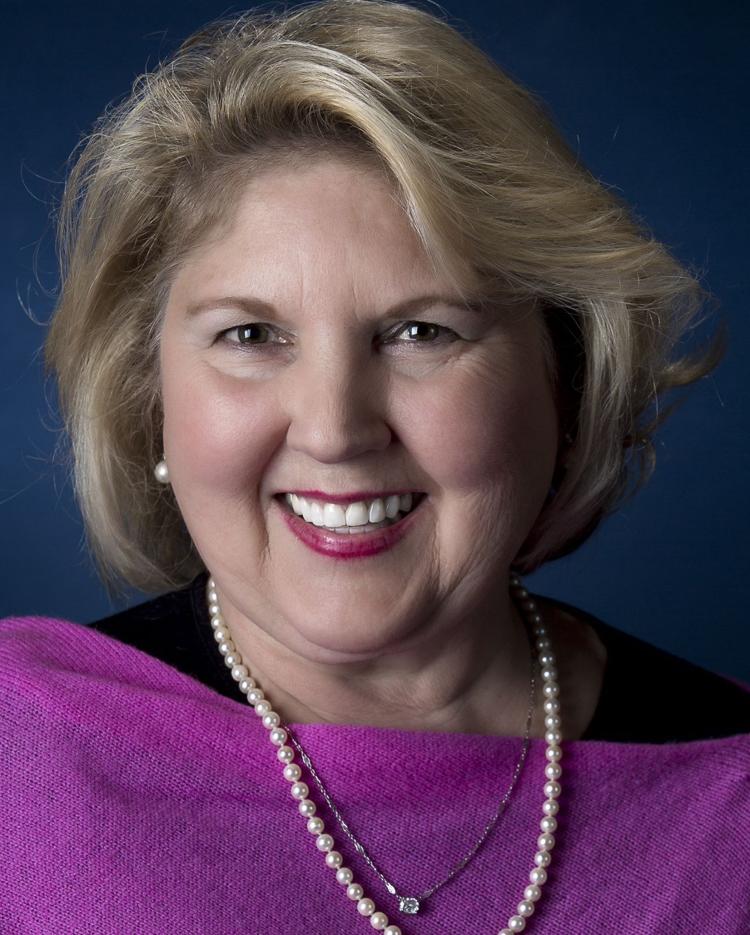 "The arrival of summer on the South Carolina coast has always been a time of reflection, enjoyment and an opportunity to spend time with family and friends," said Darlene Smith of Carolina One Real Estate. "We are so fortunate to have such pristine and beautiful beaches as part of our natural beauty in the Carolinas. The captivating essence of beach life is quite diverse on our coast, from the Grand Strand in Myrtle Beach to the world-class resort at Kiawah Island."
Smith, who has been selling homes on the islands for over 30 years, once owned her own vacation management company. Having a keen sense of what both main and second home buyers are looking for when investing in island real estate, she said that values for these properties has and continues to rise "significantly."
"Ownership (in island properties) can have lucrative advantages," she said. "There are many price points and types of ownership opportunities in our area and prices can range from under $75,000 for an ownership interest in a property to over $6 million for an oceanfront estate."
Isle of Palms, (IOP) a seven-mile long barrier island is thought to be at least 25,000 years old according to the city of IOP's website. It was renamed from Long Island to Isle of Palms in 1899 by J.S. Lawrence. The early 1900s brought development, including ferry rides to it from the Charleston harbor. In 1949, the Grace Memorial Bridge made it possible to drive to IOP. Developer J.C. Long of The Beach Company purchased it and veteran housing popped up, then other residential neighborhoods.
It wasn't until the 1970s that real estate really took off on IOP. In the mid-1970s, the Sea Pines Company bought 900 acres on the northeast end which eventually became what today is the 1,600-acre resort community and vacation destination of Wild Dunes.
There are about 5-6,000 permanent residents on IOP, but that numbers swells to over 50,000 at the height of a normal tourist season. According to Smith, the past couple of years has brought about change in terms of how buyers are purchasing on IOP.
"The past two years and more recently, given the pandemic, we are seeing more buyers who really just want to lock it and leave it," she said. "The idea of having a home at the beach that may become their retirement home or just a place that their family and friends can enjoy. The potential of renting the beach home is not an option for these buyers. It has become a second home to create a space to finally make the time to enjoy life."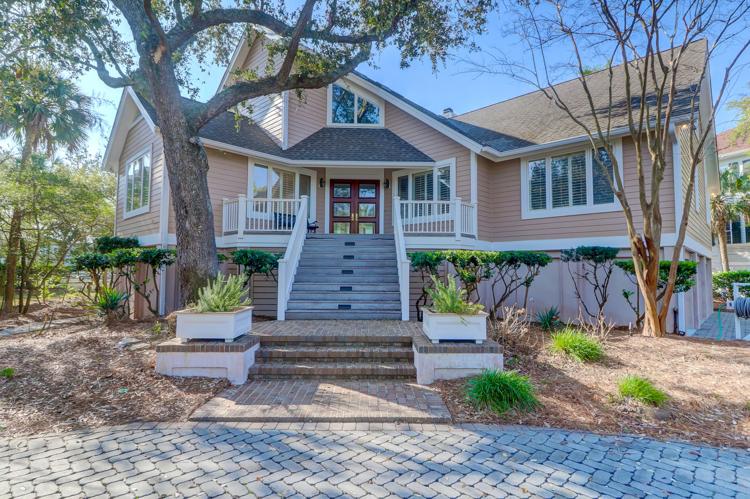 Smith lists two homes in Wild Dunes. Driving in the gated community of Wild Dunes, one notes the similarity to other Lowcountry resorts such as Hilton Head, Seabrook Island and Kiawah Island – impeccably manicured grounds, golf courses and beautiful homes. In addition to single-family homes and villas for sale, it has vacation homes, condos and cottages. New construction is underway – the Wild Dunes hotel is a $100 million expansion which will include over 150 rooms, a grand ballroom and rooftop terrace and ballroom, along with other spa-like amenities.
"Wild Dunes provides a retreat for all beach lovers that prefer having the options of activities and events," Smith said.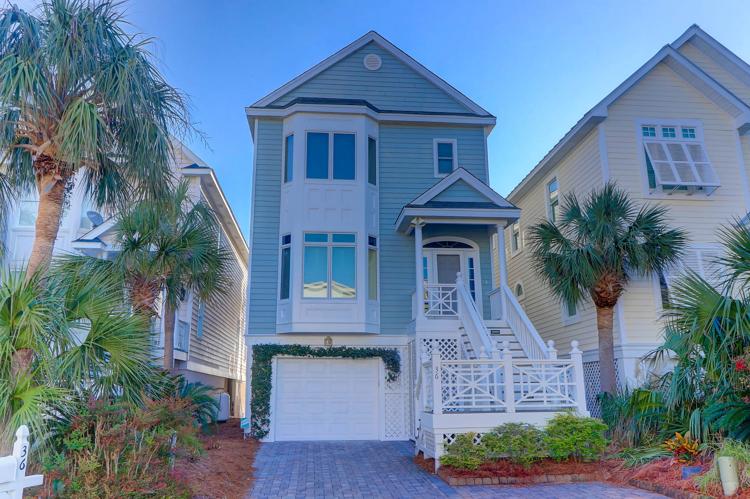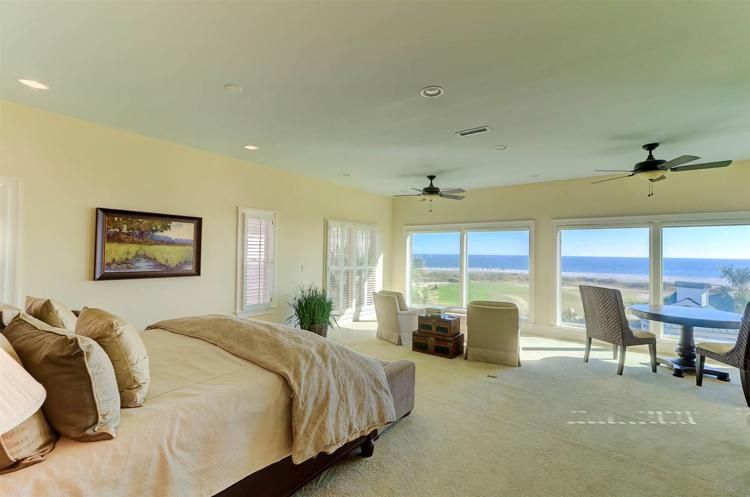 Her listing at 55 Waterway Island Drive is a 4,800 square-foot home with a deep-water dock and views of Morgan Creek. The primary bedroom suite has direct access to a deck with a heated pool. The property at 36 Ocean Point Drive has over 2,600 square feet, is completely furnished and has spectacular ocean views. They list for $2.1 million and $1.699 million, respectively.
Outside of the gates of Wild Dunes, IOP is a city of 147 streets, with Palm Boulevard being closest to the beach and very busy during high season. If a more laid-back neighborhood feel is better beach living to you, Smith's listing at 3704 Cameron Boulevard is a block from the beach and a street back from the main drag. Homes in this area are a mix of old and new – from larger new construction to smaller beach bungalows and ranch-style homes.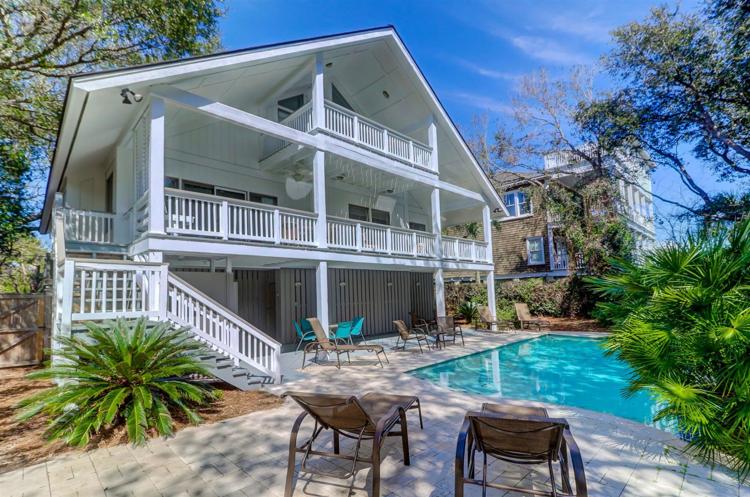 "We all need island life – a time to reflect, slow down and enjoy all the natural beauty and history that surrounds us," Smith said. "There is a way to enjoy many benefits of beach ownership. With interest rates hovering around three percent, it's an incredible time to invest in property in the Lowcountry and its beaches."
According to the Charleston Trident Association of REALTORS' (CTAR) May 2020 market update, the average sales price for single family homes on IOP is $1,168,136 and for townhomes and condos, $546,750.
***
Isle of Palms MLS data
· Active listings: 190
· Pending/contingent: 68
· Closed in 2020: 115
· Highest priced home for sale: 2401 Waterway Blvd., list price $6.495 million (contingent as of 6/22)
Source: Laurie Minges, MLS 1/2020 – 6/2020
Sullivan's Island
Sullivan's Island, a refined, picturesque, two-and-a-half-mile long barrier island, has a rich history. Captain Florence O'Sullivan arrived on one of the first ships in the late 17th century and took charge of its settlement in 1674. Its population grew steadily from the 1920s. During the 1940s, the island realized a significant population increase as military facilities and homes sprung up. Hurricane Hugo caused a drop in its population in the late 1980s, but by 2015 the population rose to its current number of about 2,000 residents.
According to the "Sullivan's Island Comprehensive Plan 2018-2028," the most important issues identified by residents were:
· Maintaining the small-town atmosphere
· Preserving open space
· Protecting the natural environment
· Preserving historic buildings and sites
· Protecting the single-family character
· Preserving the integrity of the island way of life
Because of its "finite amount of land" and the town's restrictions that prevent subdivision, Sullivan's Island's population will most likely remain as it is over the next two decades. There are 882 single family residents, 172 multi-family, 51 vacation rentals and 82 long-term rentals. The median home price is $1.7 million.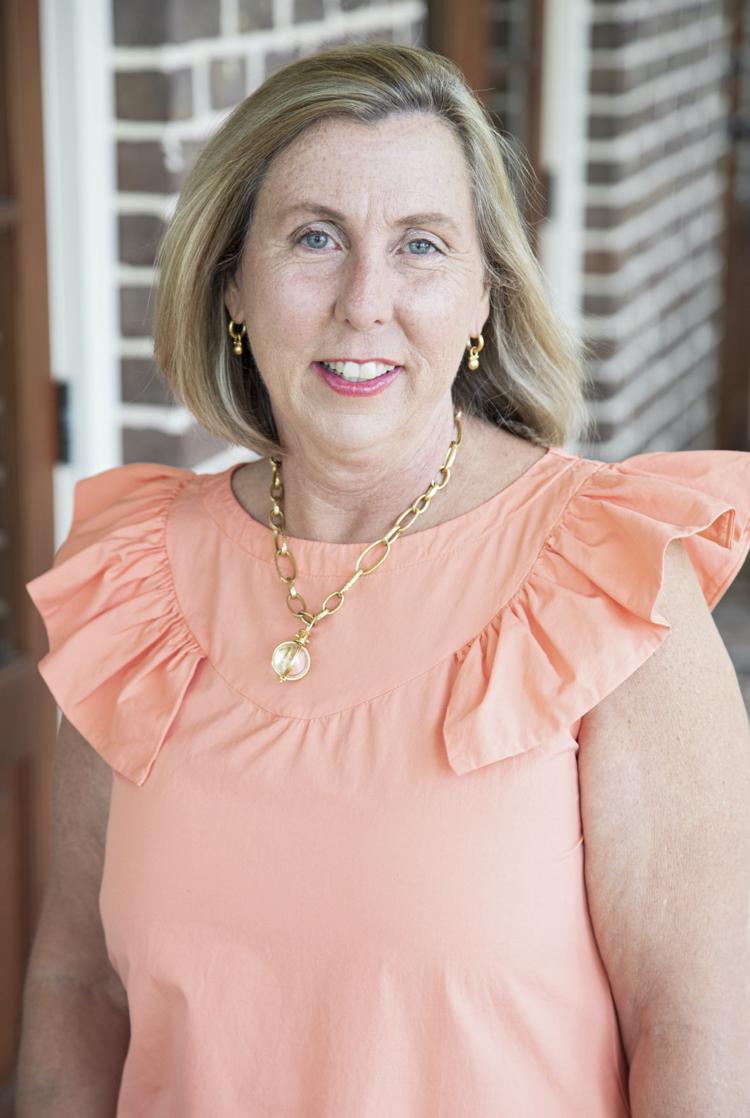 "Sullivan's Island is an idyllic 'island town' with a rich history, old school charm and natural beauty," said Laurie Minges of Dunes Properties. "The architecture here features many original and historic late 19th century beach cottages and newer homes as well. Over the last decade Sullivan's Island has evolved from a seasonal spot to a true year-round community where neighbors know one another. People are attracted to the laid-back lifestyle that it offers. It's a small town that lives large."
Minges, who has sold luxury real estate for 30 years, said that the majority of the Sullivan's Island homeowners are full-time residents, with a mix of ages—singles, empty-nesters and young families.
"We've definitely seen an influx of out-of-state buyers over the past three to five years, with more coming," she said. "Families are especially keen on this area because of Sullivan's Island Elementary, an excellent public school."
Minges lists two multi-million-dollar properties along Sullivan's Island "Gold Coast" section, one at 2307 Atlantic Avenue and the other at 2411 Atlantic Avenue.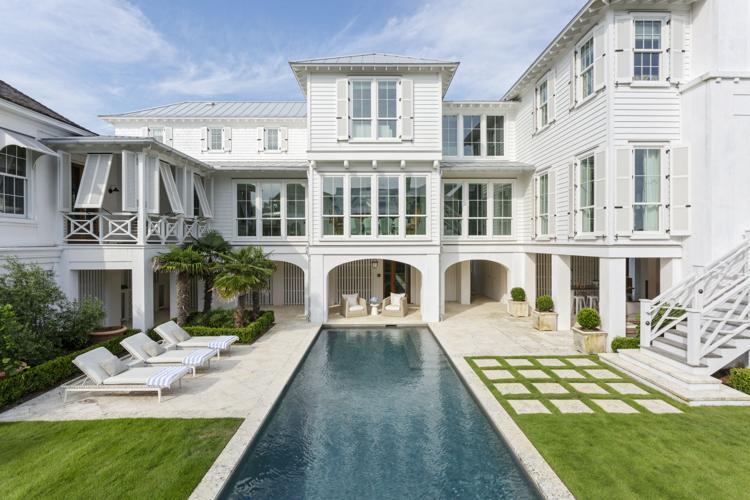 "This area of Atlantic Avenue is centrally located on the island and is sometimes referred to as the 'Gold Coast' because the beach is at its widest along this stretch."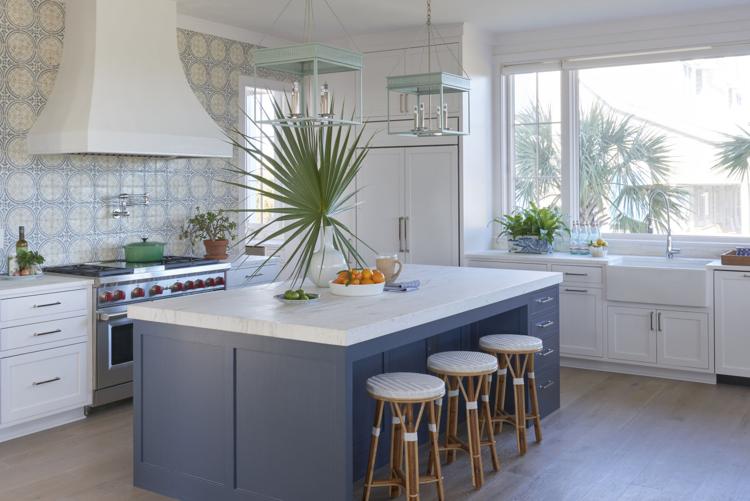 The stunning home at 2307 Atlantic Avenue, listed for $8.5 million, mixes Lowcountry traditional with British Colonial. It has been featured in several publications including Coastal Living and was a multi-category winner of Design in Great Spaces Award. The bright white beauty makes a dramatic statement. Pulling into its graveled driveway, a set of stairs leads up to the front porch. Garages on either side of its center have wood doors. White-shuttered windows and an exterior of stucco and wood stands out against lush landscaping.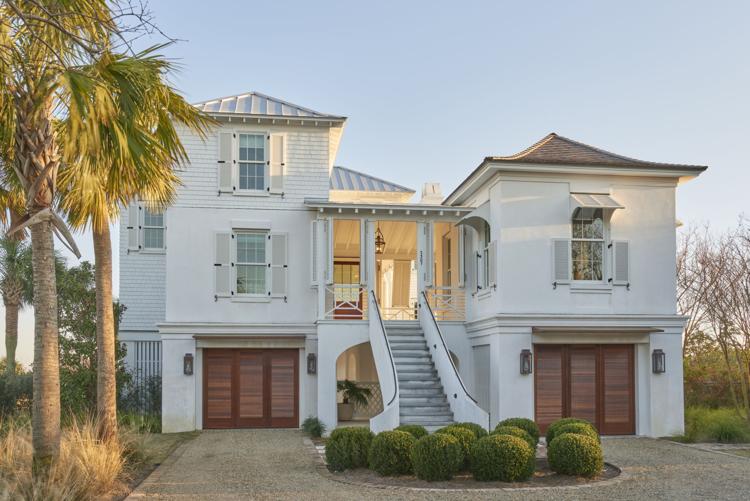 "The ocean view is unparalleled," Minges said. "Walking up the front steps and into the house, you can look down the hall and immediately see the Atlantic. Most of the rooms have water views and this home's architectural style is unique to Sullivan's Island. Ample porches are upstairs and downstairs. The interior design is colorful and comfortable with great spaces for entertaining. The wing with a Cypress-paneled home office is especially attractive to those buyers who want a separate work from home space."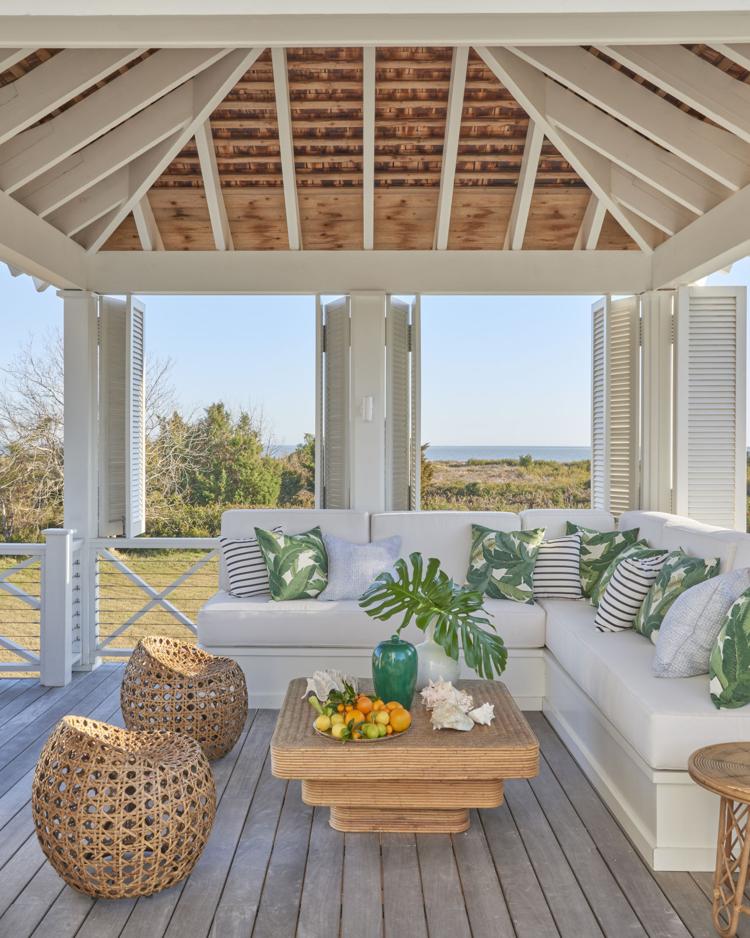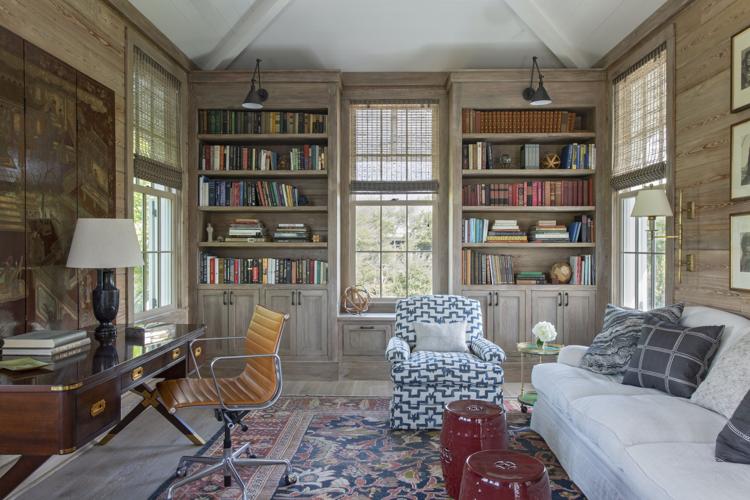 Extra special finishes – wooden beams, vaulted ceilings, wallpapered rooms in some areas, bright white or wood walls in others, and a mural patterned wall in the dining area all add up to eclectic elegance on a grand scale. The kitchen has whites, blues and sands as a color palette with a patterned tile covering the wall behind the stove. An island provides extra seating and a farm sink with cabinets flanking each side and enormous windows above it make it a perfect space for entertaining. The primary bedroom has white-painted vaulted ceilings, and light wood floors. The ensuite bath contains herringbone white-tiled floors and a large soaking tub with one-of-a-kind vanities. What's striking is each room has its own identity – from traditional and timeless to bold and bohemian, its personality is both playful and pleasing.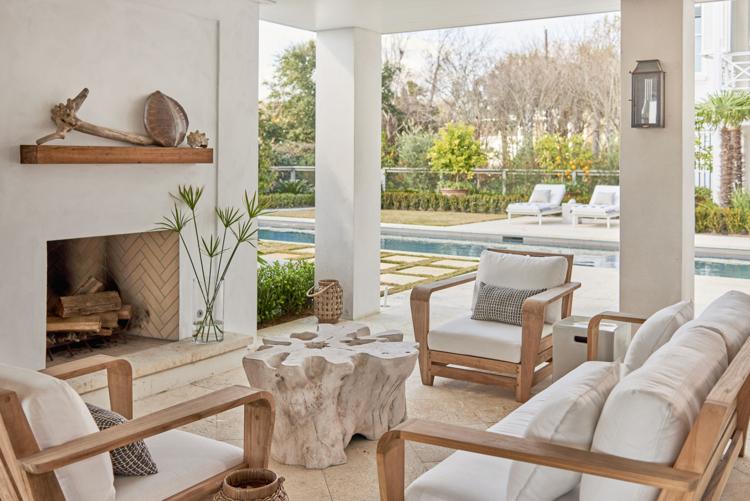 An outdoor area off the pool area has a fireplace, gathering/sitting area and bar.
Not a block away is the home at 2411 Atlantic Avenue, which lists for $7.5 million. A top-to-bottom renovation has transformed it into a modern masterpiece.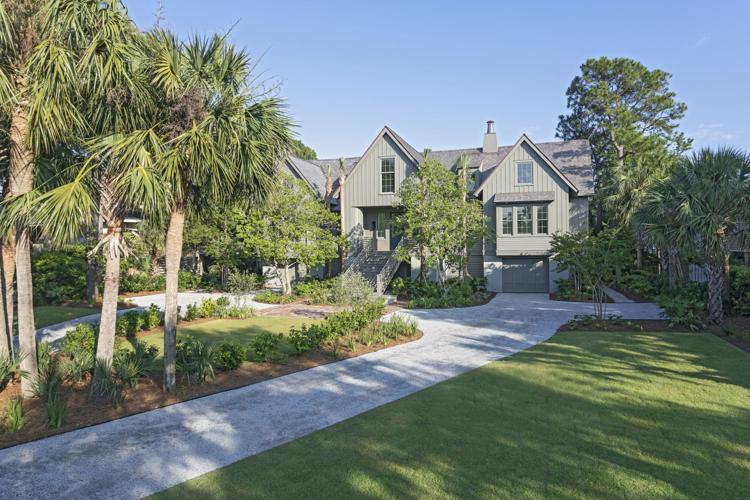 "The home has a flexible floor plan, great ocean views and beautiful outdoor living spaces," said Minges. "The decidedly modern interior was created with high-end fixtures and finishes throughout, and offers a somewhat blank slate for an owner to interject their own personality into it."
It's modern convenience with incredibly solid construction to withstand island seasons, with little maintenance, Minges added.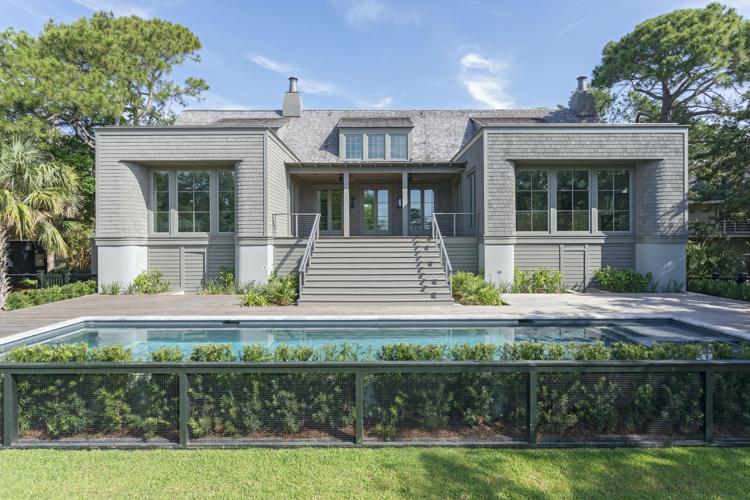 Driving up to the home's circular driveway, one is struck by its sophisticated and serene vibe. Inside are bright white walls, light-colored wood floors, beamed ceilings and three sets of accordion glass doors on the first floor of the main living and dining space. The room leads out to a deck and semi-elevated pool and spa area.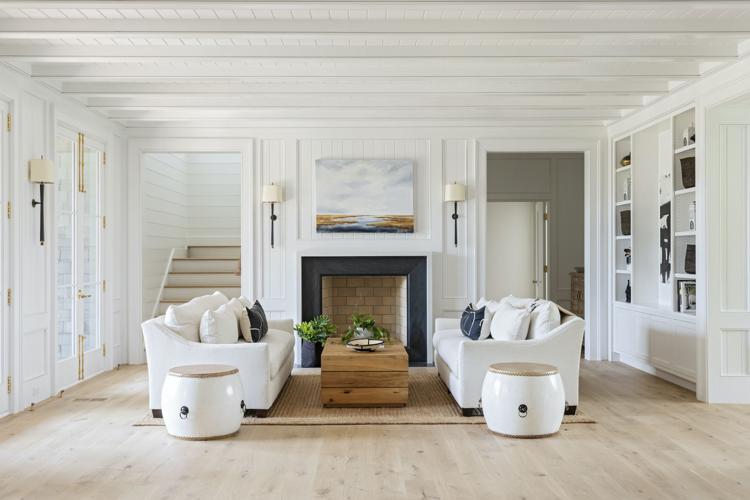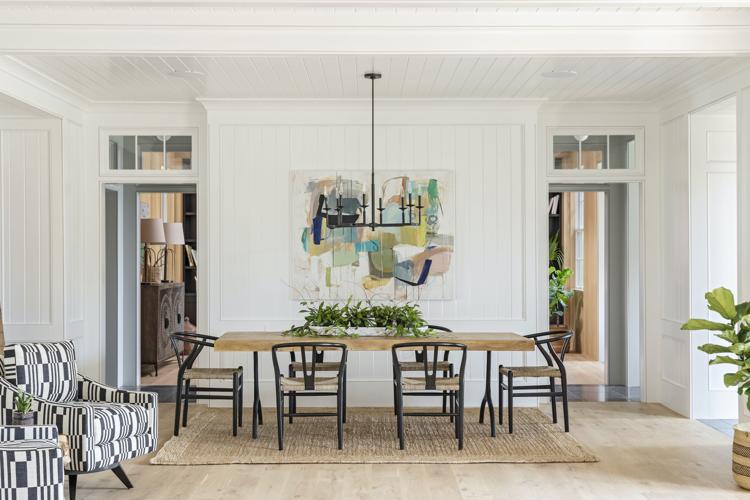 A wood-paneled room acts as another gathering spot on this level. The kitchen, which leads to the backyard as well, has floor-to-ceiling windows, black-tiled floors, two large islands and dramatic lighting. The primary bedroom has access to the pool and spa area and is large with floor-to-ceiling windows. The ensuite bath is a yin and yang décor of dark and light. Light-colored tiled walls, dark vanities, roomy shower and a free-standing soaking tub, with tons of natural light and views. An enormous closet completes the space.
Both homes have beach access. "These homes really bring together the best elements of island living," Minges said.
***
Sullivan's Island MLS Data
· 20 homes currently listed for sale
· 20 homes closed so far in 2020
· 12 homes contingent or pending
· Highest price (pending) is $6.29 million, (list price) at 1765 Atlantic Avenue
Source: Laurie Minges, MLS 1/2020 – 6/2020
Edisto Island
"I have lived on Edisto for 31 years," said Van Leer Rowe of Carolina One Real Estate. "Life here can be described in two words, special and blessed. The natural beauty, the quietness and most of all the people – our island is full of love and respect for everyone. When someone has a need, the residents of Edisto are there to help. Edisto Island has so much to offer if you are looking for a simple island lifestyle."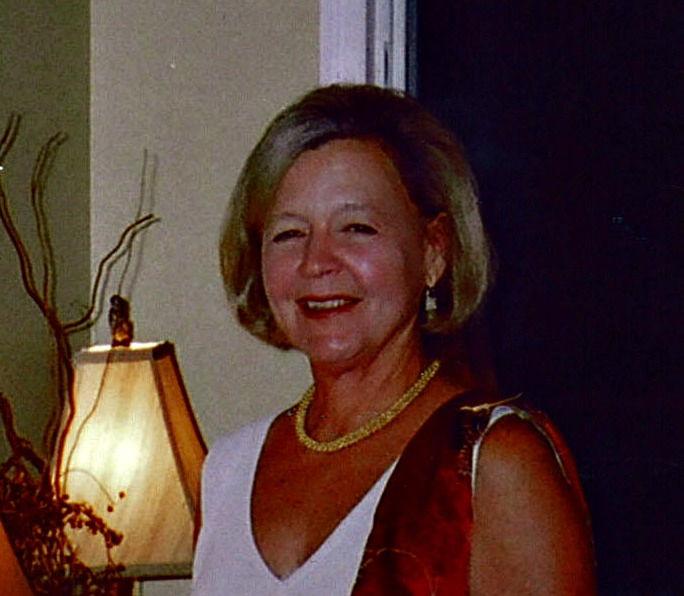 Rowe, who has been a multi-million-dollar producer and agent since the 1980s, has sold single-family homes, lots and interval ownership properties property on "gently developed" Edisto Island since 1995. Interval ownership properties provide 13 families or less a vacation each season of the year. For those who want the opportunity to own a beach home at an affordable price, this is an attractive alternative. Rowe's interval ownership properties range in size from 2,000 to over 3,000 square feet, with some oceanfront and in gated communities.
Some historians believe that people were living on this sea island since 2000 B.C. Edisto Island experienced a bump in development in the 1970s, but it remains the quintessential small beach town, with the majority of the island in Charleston County and the southern coastal portion in Colleton County. There are about 415 residents on Edisto Beach, while the island itself has over 2,200 residents. The island is about 10 square miles.
A drive to Edisto Island through S.C. 174 is a two-lane scenic road of preserved landscapes – marshes, creeks, fields and historic buildings – from the Intracoastal Waterway to the Atlantic Ocean. Island residents understand the attraction – the ACE Basin National Wildlife Refuge and the Edisto Beach State Park are two iconic natural and unspoiled landmarks in the area.
There aren't any multifamily properties on the island's beaches because of Edisto's strict beachfront retreat plans – such as height limitations, no traffic lights, shopping centers or outlet malls. It's this simplicity that attracts buyers and vacationers to a place that is a "hidden gem" of the Lowcountry. Beachfront homes can range from $700,000 to over $1.5 million.
But Edisto Island is more than just unspoiled, beautiful beaches.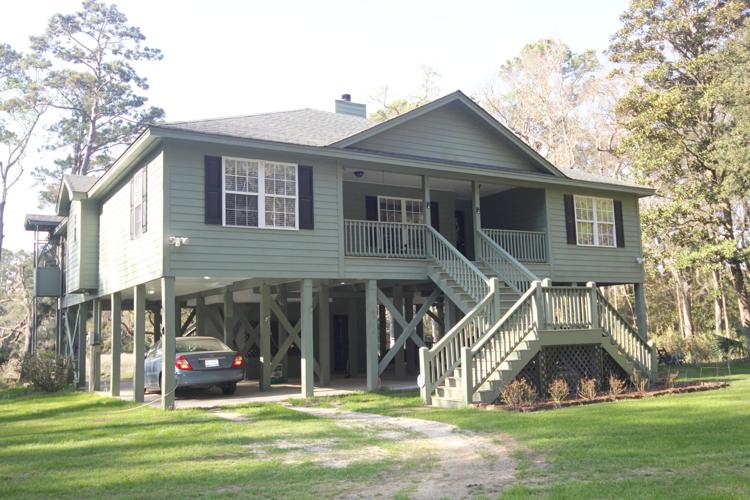 "So many people that come here don't realize that there are beautiful areas up on the island away from the beach," Rowe said. "Middleton Plantation is one of those areas and it's 10-minute drive to the beach. It is a sought-after deep-water community that offers members of the property owners' association (POA) use of a boat ramp and deep-water dock on St. Pierre Creek. It's a very friendly community where you see your neighbors out walking their dogs, jogging and riding bikes."
Rowe said its location is an added bonus. "In relation to its creeks, it's superior – there are five major ones, Store, St. Pierre, Bailey, Shingle and Milton. One can go fishing, crabbing, shrimping or enjoy a boat ride. This community offers deep water, tidal creek, marsh view and acreage properties.
Rowe's listing at 8346 Chisolm Plantation Road in Middleton Plantation is one of those homes located on Milton Creek. With oak hardwoods throughout, open living area, wood-burning fireplace, generous sun deck, it ticks all the boxes for laid-back island living. With a list price of $468,000 and marsh and creek views, it's a more affordable alternative to beach front living.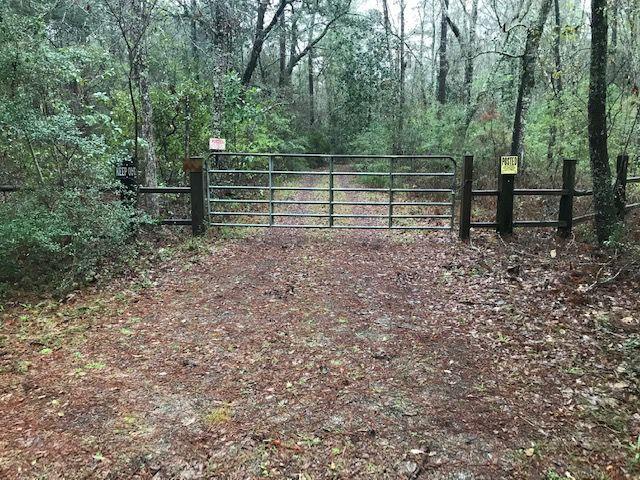 According to CTAR's May local market update, the average sales price for a single-family home in the Edisto area year to date is $616,731, an 11.1 percent increase from the same time in 2019.
***
Online: To view more photos of these listings, visit https://www.postandcourier.com/real_estate/.
Contact Brigitte Surette at bsurette@postandcourier.com.