No matter where you're from or how you grew up, for most of us, the kitchen is associated with family. Get-togethers. Special holidays and birthdays. There is a nostalgia about kitchens, it's the hub of the home and the space where we receive sustenance—in all kinds of ways.
Once out-of-sight, kitchen designs evolved over the decades with more open and free-flowing spaces. Whoever is the designated chef in the family can be part of the activity. Though mid-century modern was a precursor to open floor plans, the design became a part of new builds in the 1990s, and it stuck.
Most everyone wants a big open space so that the "heart" of the home flows out to the living and dining rooms, maybe a small den. Still others, want a bit more separation.
In a recent article from The Spruce, an Atlanta architect of historic renovations said that "There's been a slow but steady change," regarding kitchen open layouts and how separate spaces can create less "visual noise."
Designs change as our lives do. Open floor plans work great for families with children. Homework on a large island while a parent cooks dinner. Empty nesters may gravitate toward more separate spaces.
HGTV's Tamara Day of "Bargain Mansions" said, "People are embracing their own personal style and making the kitchen feel more like a part of their home through accessories, beautiful pieces and color, instead of formal and pristine."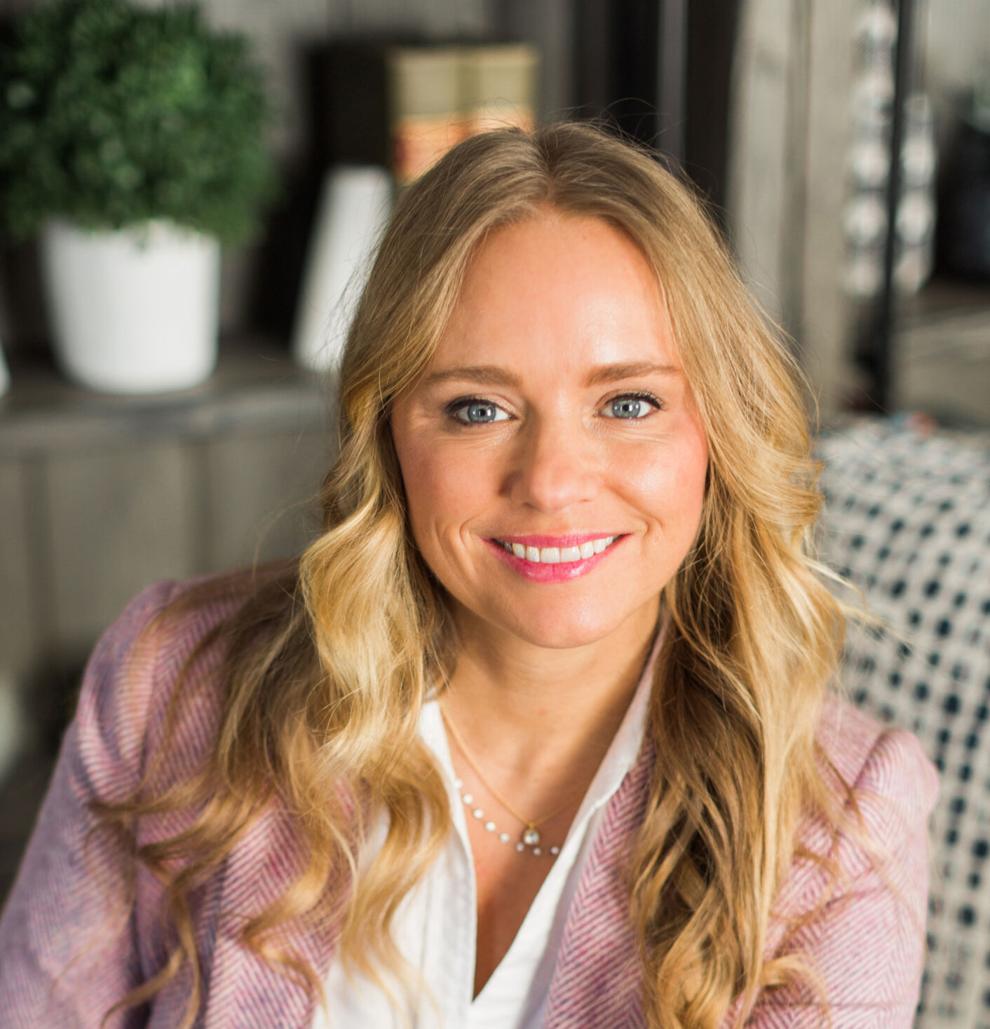 Day predicts multizone, "working kitchens" are in for 2021. "Kind of a butler pantry prep kitchen so you have some of the utility elements in a cozier, second space. The main kitchen has an additional stove and refrigerator that is aesthetically pleasing whereas, the bonus kitchen is more about the function," she explained. "We've all been cooking at home more than ever and the kitchen has become of bigger importance since it is being used so much more. Having a space where you can congregate and do some easy cooking and having that extra bonus kitchen in the back for the heavy lifting is a huge trend right now."
Luckily in the Lowcountry, we have a diverse range of design choices when it comes to the heart of our homes.
Cozy and colorful downtown
"Talon Court is a quaint enclave of six homes located in Radcliffeborough just off Smith Street near Ashley Hall, MUSC, College of Charleston and Upper King," said Jane Smith Smith of Carriage Properties.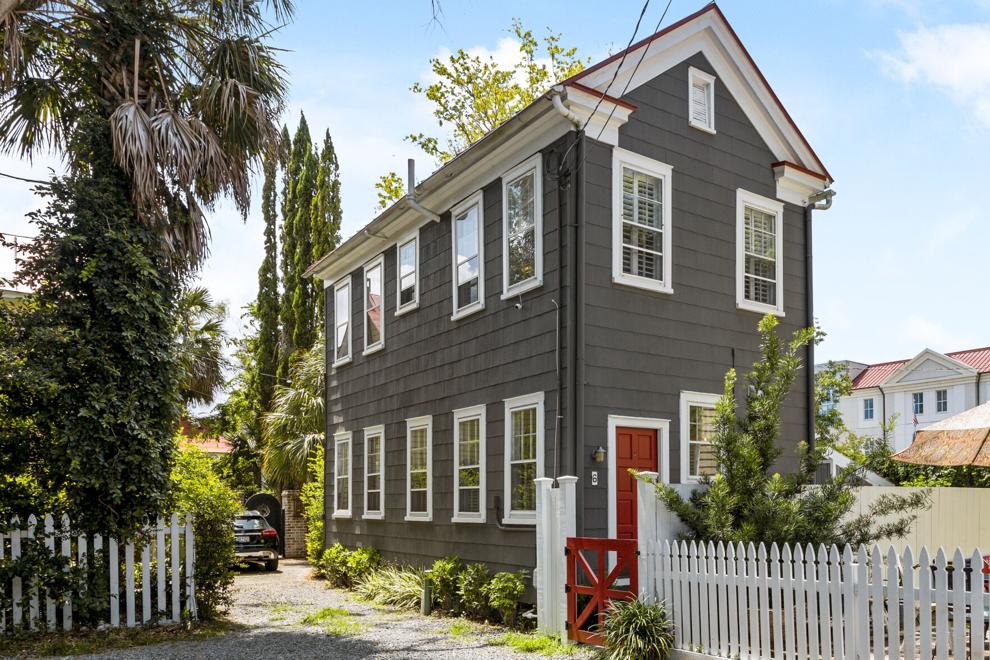 Her listing at 6 Talon Court was built in 1890 and has been completely restored to include high ceilings, abundant windows and a private courtyard. The three-bedroom, two bath home lists for $869,00 and has over 1,900 square feet. Charcoal gray with white trim and a red gated entry and doorway, gives a bold statement of: Charleston classic charm.
"The kitchen is a chef's delight," Smith Smith said. "Stainless steel Thermador appliances, custom cabinetry, open shelving, limestone countertops and a double size beverage cooler."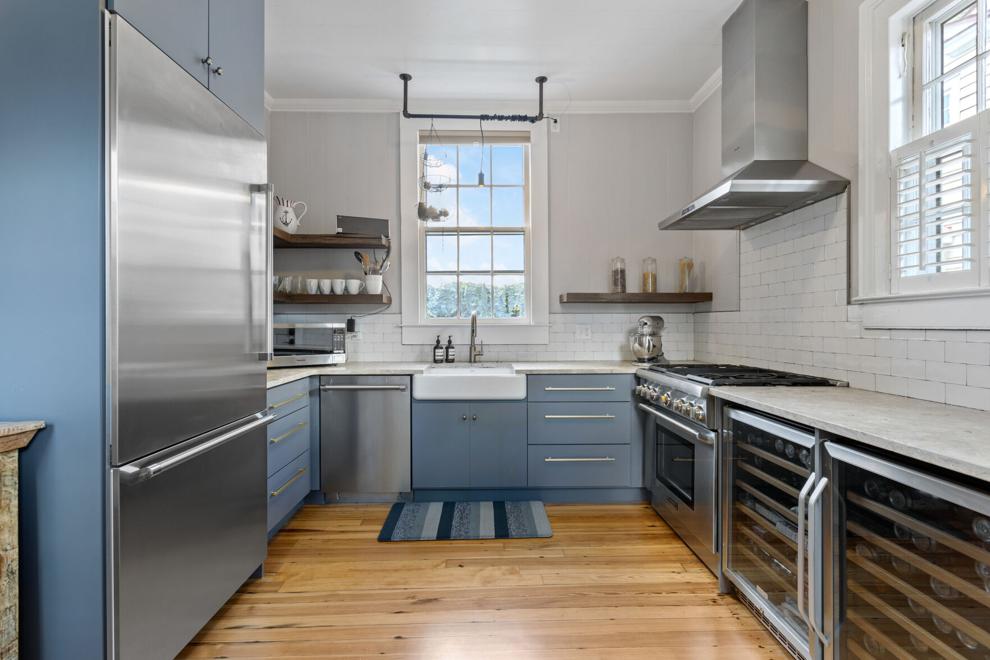 The kitchen is separated from the living area, but the space itself is open, inviting and spacious. Cabinets are a serene, smoky blue and white subway tile with an opalescent sheen are the backsplash. Modern design elements, such as a horizontal pipe that hangs from the ceiling over the sink, add to its enchanting personality. The owners used it to hang a three-tiered basket for veggies or fruit. It's fun and unexpected. Beautiful hardwoods merge seamlessly with the coastal yet edgy design.
"The kitchen may not be the biggest, but we have cooked everything from Sunday brunch to Lowcountry boils," the owner said. "Baking for holidays is easy because the countertops provide ample room for prep and for set-up of multiple cooling racks."
The home's interior carries the same vibe. Pops of blue mix with vintage-inspired wallpaper and a space with windows has been cordoned off for an intimate home office. A gas fireplace is in the living space and a secondary space, with feature wall and original brick make a perfect reading and relaxing room. The dining room is separate from the kitchen, but all the spaces flow into one another, with mid-century elements appearing in the décor and blending beautifully with the home's historic features.
A roomy outdoor area is accessible via a set of French doors and is perfect for grilling and chilling. The owners added an outdoor kitchen space to the backyard for an "oasis to escape to after long days and on weekends."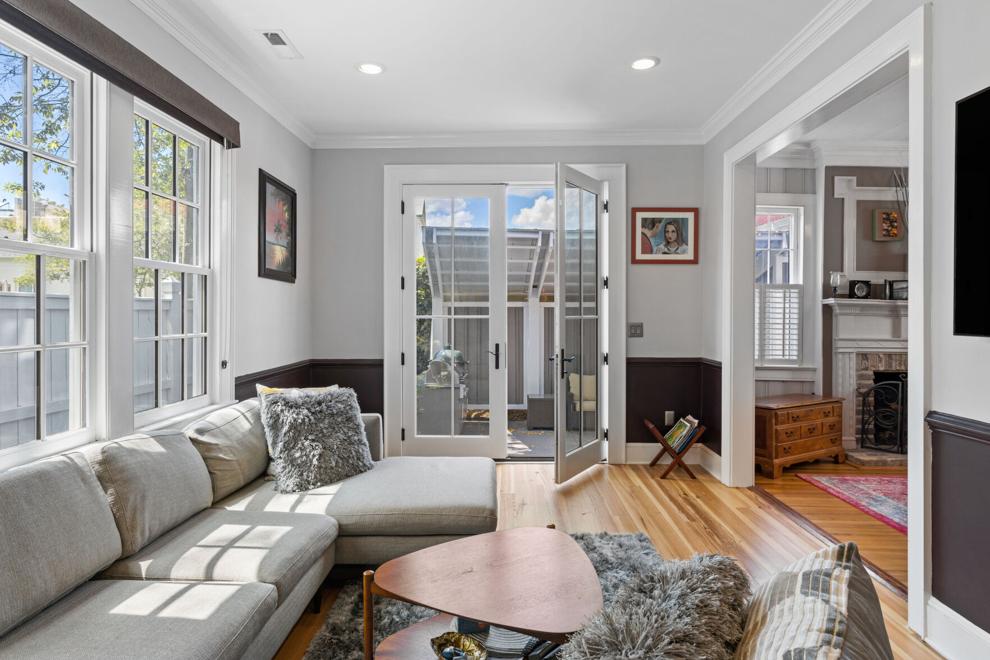 "We designed it to make it user friendly for the chef to prep and cook," the owner said. "It's illuminated by string lights for intimate gatherings with friends and family on warm spring Charleston evenings."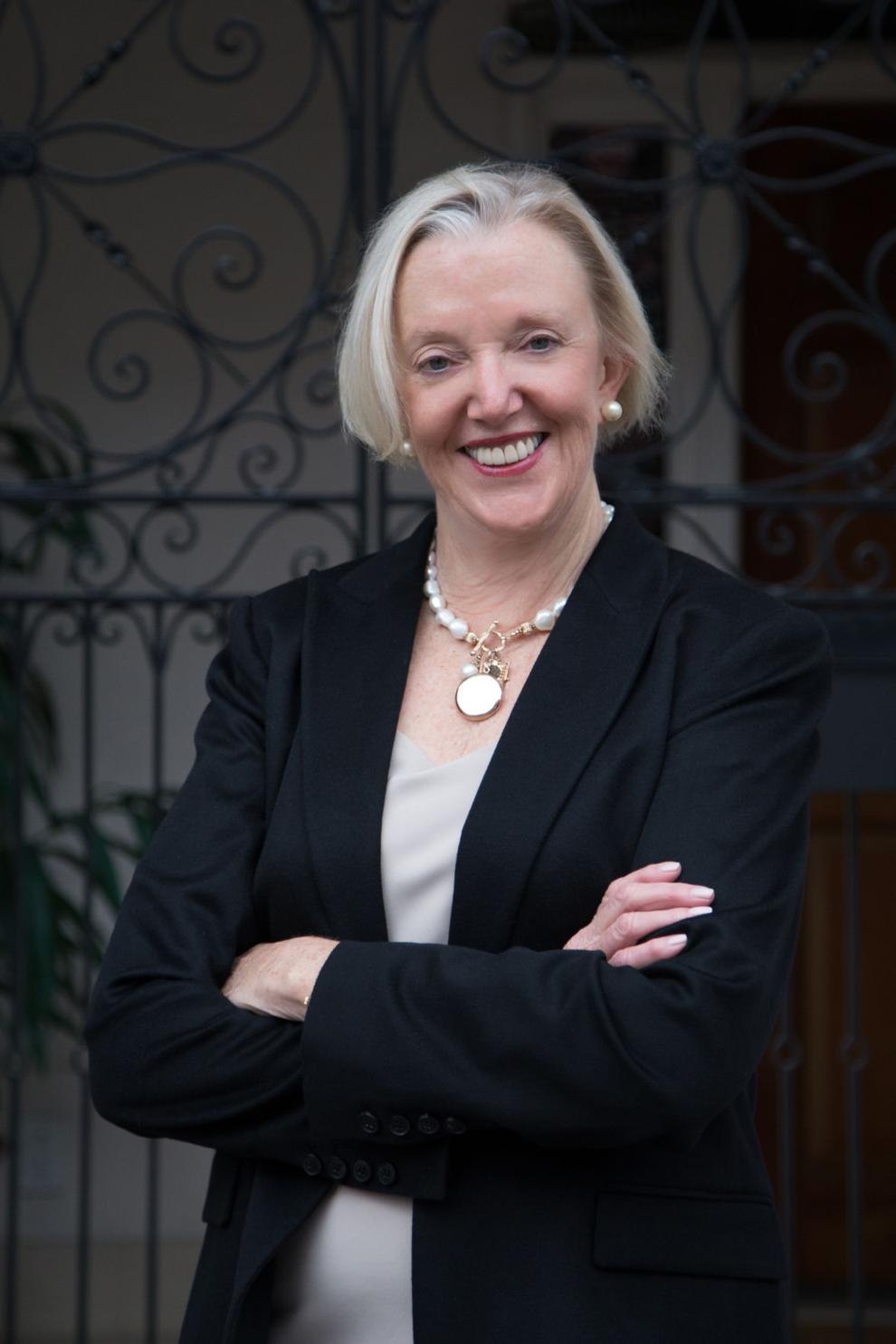 Smith Smith added: "It's a chic covered area, plus, it's well landscaped and Astro turf was used for low maintenance."
Add a pad for a golf cart and this historic home is the perfect Charleston single, in a prime location.
Why we love this kitchen: This type of kitchen brings back a sense of familial comfort. Merging traditional elements with modern/industrial finishes make the space a hip and happy one. It has a big, bright personality that runs throughout the home.
Modern in Mount Pleasant
The I'On neighborhood is in the middle of everything that is Mount Pleasant. Development began over 20 years ago. The mixed used neighborhood was one of the earliest full-time residential new urbanist communities in the country. Its idyllic setting and smart planning intersperse family, social gathering/green spaces, parks, lakes, trails and playgrounds into a cohesive whole.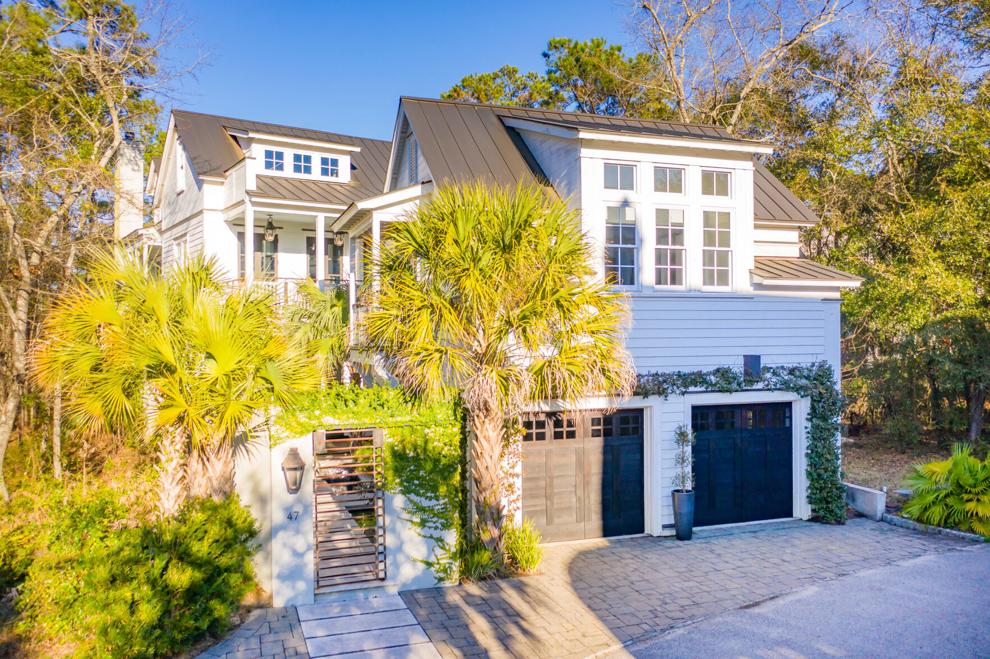 Mary Lou Wertz of Maison Real Estate lists a Neal Van Dalen custom home at 47 Robert Mills Circle in I'On for $3.45 million that sits on the marsh within one of I'On's most private and sought-after streets.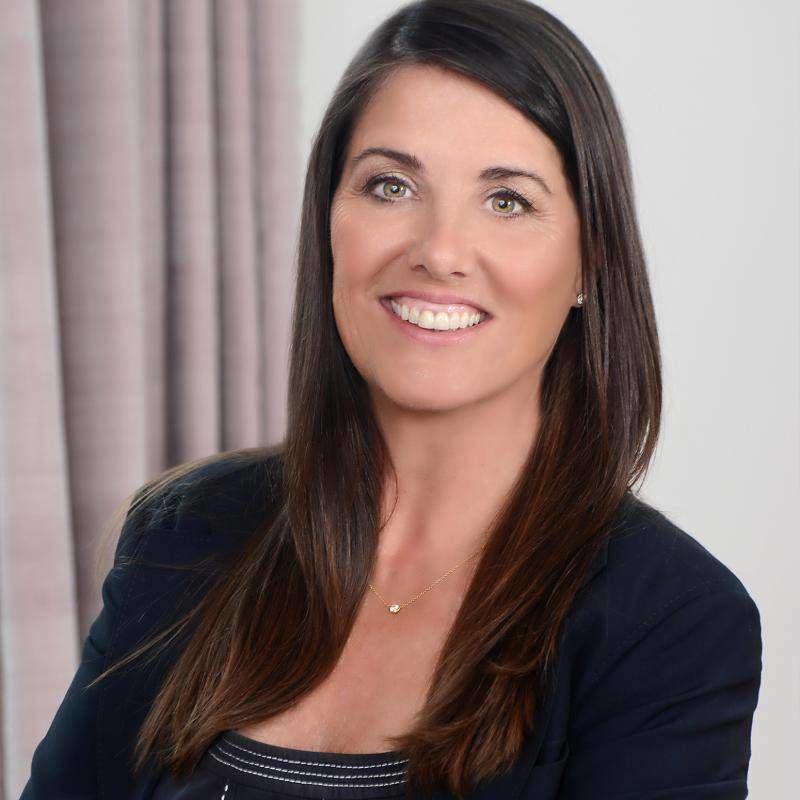 "Some might call the area 'Millionaire's Row,'" Wertz said. "This was the last phase of I'On, The Reserve, so to speak. These lots were sold at an auction held for invited community leaders in 2006."
With over 8,000 square feet, the copper-roofed home, built in 2014, has one-of-a-kind features—a plunge pool, three ensuite bedrooms (each with private porches) an entertaining space with a wet bar, movie theater, front floating courtyard and a mother-in-law suite. Then, there's the kitchen.
"Positioned in the hub of the house, this minimalist chef's kitchen is a 'non-kitchen' kitchen," Wertz explained. "It opens onto the family room and is designed to feel like any other room. It provides cooking with a view."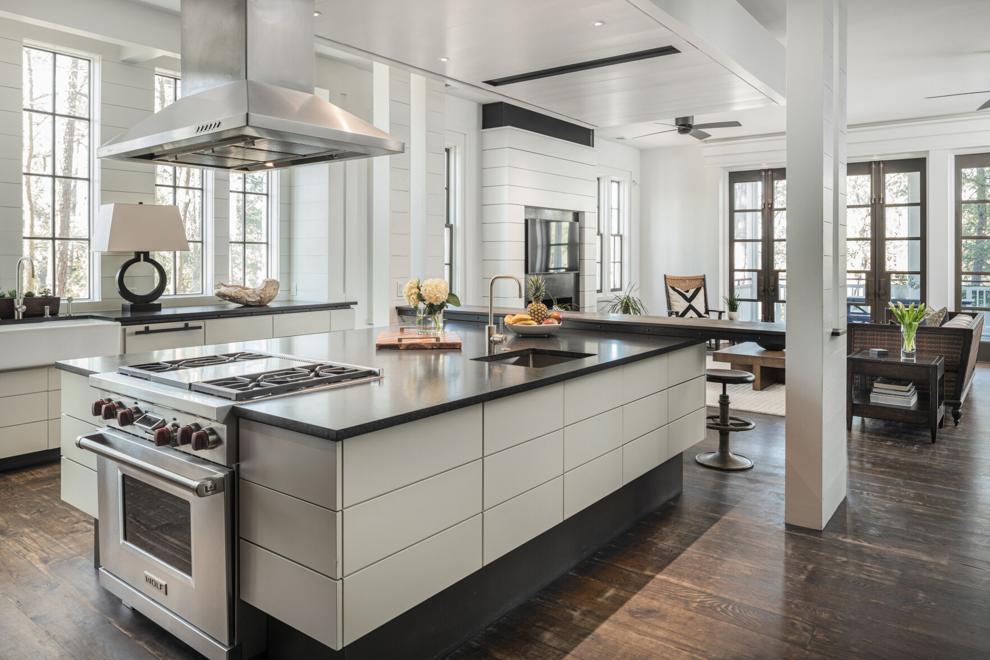 That view is a large bank of windows on one side over the sink, designed for privacy from neighboring homes, but maximizing views. A palette of white, black and greys create a Zen-like ambiance. A custom stain on the refrigerator wall and pale gray paint on the other areas merge with the family space, creating the epitome of casual and elegant design.
"In order to make the kitchen feel like another room, the refrigerator is incorporated into the rear paneled wall, flanked by the pantry and storage drawers," said Wertz. "Behind the wall sits a fully equipped butler's pantry with wine storage and ice machine."
A Wolf range, Subzero fridge, two Miele dishwashers are part of the bespoke kitchen. Custom finishes and features include honed absolute granite countertops and steel counter accents and hardware on the refrigerator, are hand-crafted by a local artisan.
Hardwoods run underfoot through to the living area where two sets of French doors lead to an outdoor dining area. Wertz noted that an area off the back of the house is designed for a state-of-the-art outdoor kitchen and bar.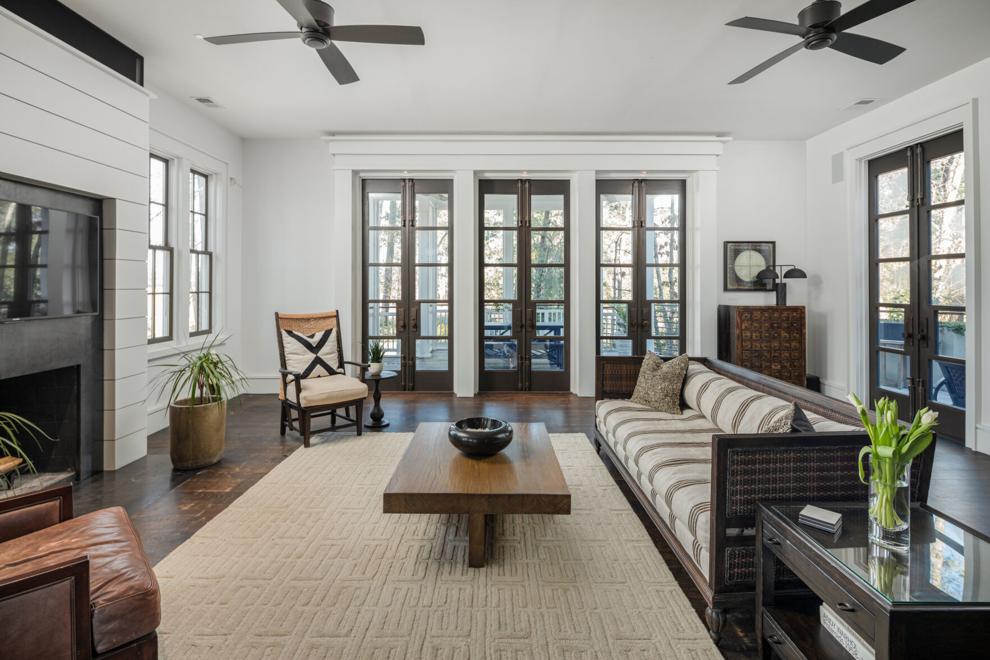 Why we love this kitchen: Understated, yet grand and graceful, this kitchen is what comes to mind when we think "dream kitchen." Its timeless, tasteful and streamlined design with tons of storage and intentional integration, along with custom features and finishes, could be the star of a prime-time cooking at home show.
Johns Island jewel
"Headquarters Plantation is a private enclave of marshfront homes between the Stono River and Penny Creek, just before you get to the mainland Johns Island," said Alex Brener of William Means Real Estate.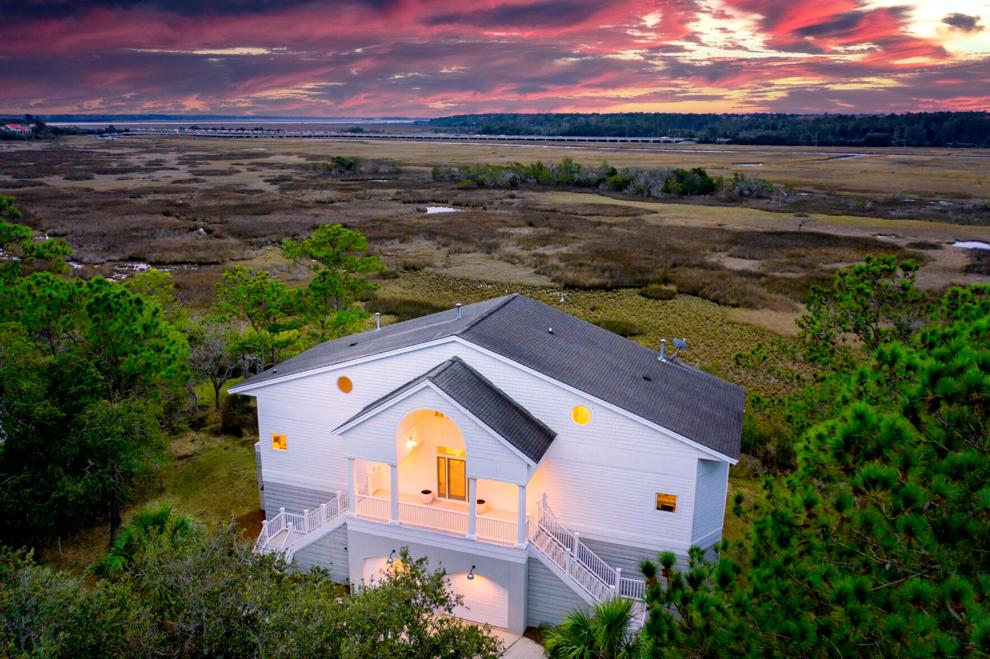 Brener's listing at 1614 Regimental Lane has nearly 3,000 square feet and lists for $979,000. The brand-new kitchen is certainly the centerpiece of this home.
"The kitchen was masterfully redone, starting with the new white oak hardwood flooring," Brener said. "Custom soft close cabinetry surrounds a huge granite island."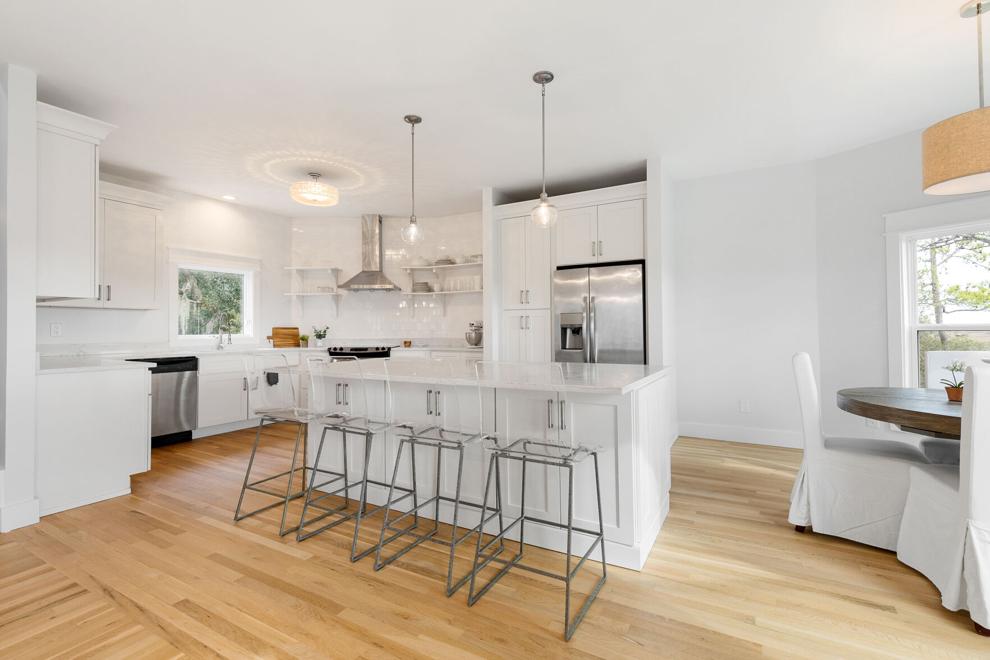 Top of the line stainless-steel appliances, a farmhouse sink, glossed white subway tile and exposed shelving, along with marsh and nature views make this bright white kitchen a sparkling stunner. Steel fixtures paired with bright whites, from the cabinets to the open shelves to the stove hood — it is a clean, outstanding design.
A modern take on a raised salt marsh farmhouse, the pristine property has upper and lower porches. The lower porch has been structurally designed for a pool on one side.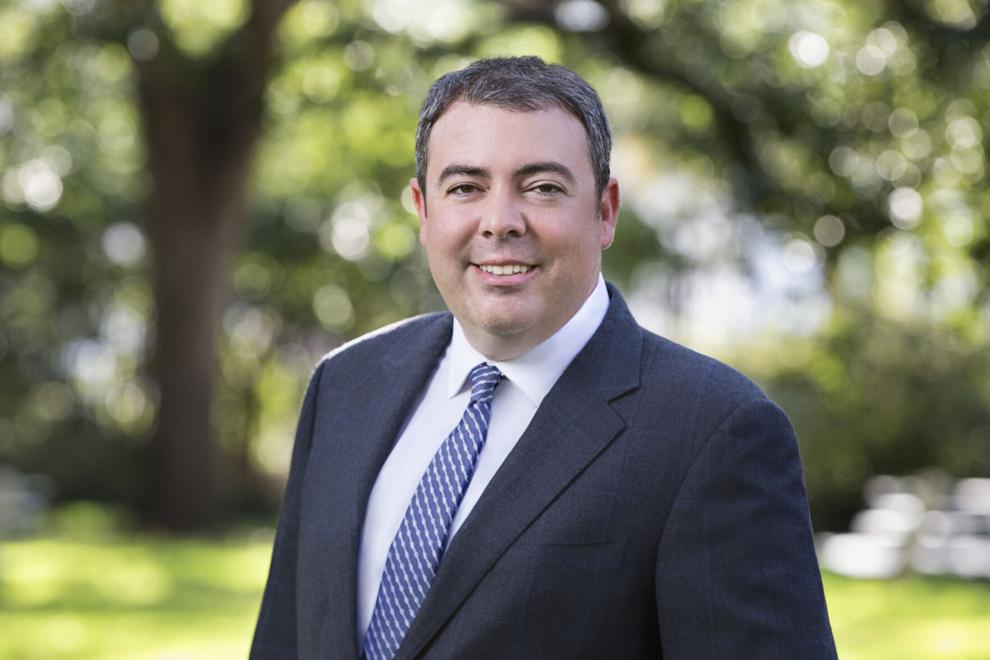 "The other side would be a phenomenal location for an outdoor kitchen with a grill, big green egg and some outdoor appliances," said Brener.
The floor plan is open with windows everywhere and a gorgeous two-sided fireplace can be seen from the living, dining and kitchen spaces. The five-bedroom home's design incorporates the same palette throughout, with unique lighting, marbled ensuite bath/wet room and even an outdoor shower, adding to its distinctive livability.
An easy golf ride to a local marina, clubhouse and St. Johns Marina, it's, as Brener, puts it, "a true Lowcountry gem."
Why we love this kitchen: All white reads sophisticated simplicity. With so many windows showcasing outdoor views, light oak floors and a white backdrop, it adapts to any décor and style, with a homey, yet refined vibe.
A kind-to-the-earth knockout on Kiawah
Those who prefer smaller spaces to cook, like them for their utilitarian design. There is a place for everything, and everything is in its place. You pick and choose wisely when it comes to kitchen must-haves and gadgets. Organization is key and counter clutter is a no-no. Enter, The Cottages at Marsh Walk on Kiawah Island.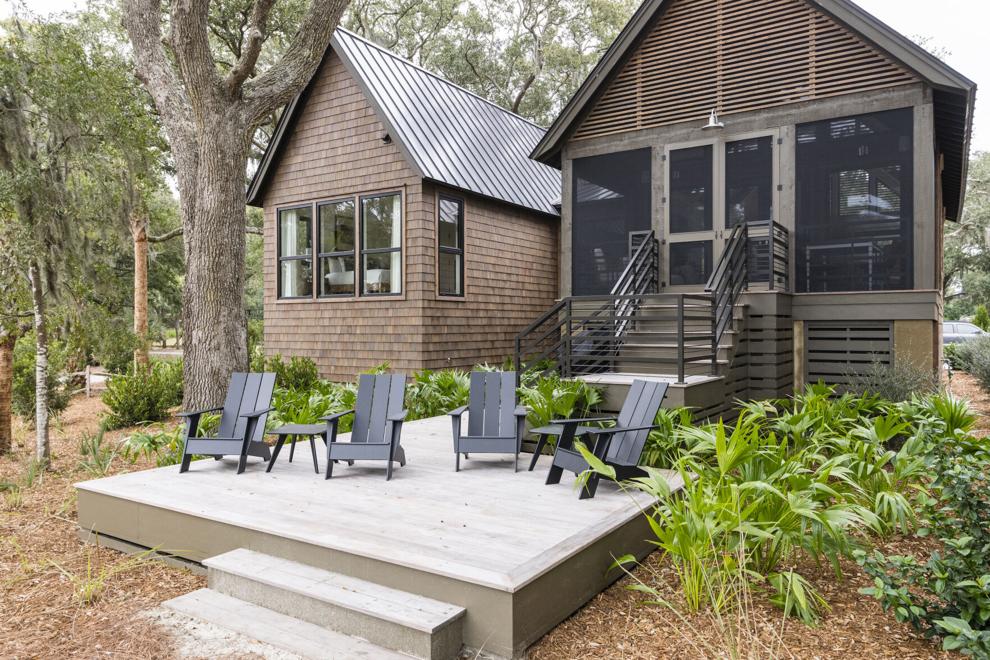 The homes are 1,900 square feet, and there are seven of them in Kiawah Island's Ocean Park. They are all built and furnished through the collaboration of a host of renowned architects and designers: Architect of record, Clay Shackelford, the design architect - Amanda Mole, Director of Architecture at Kiawah Partners, interior design, Maggie Evans Design, landscape architecture by Josh Dunn, and the builders, the Knight Residential Group.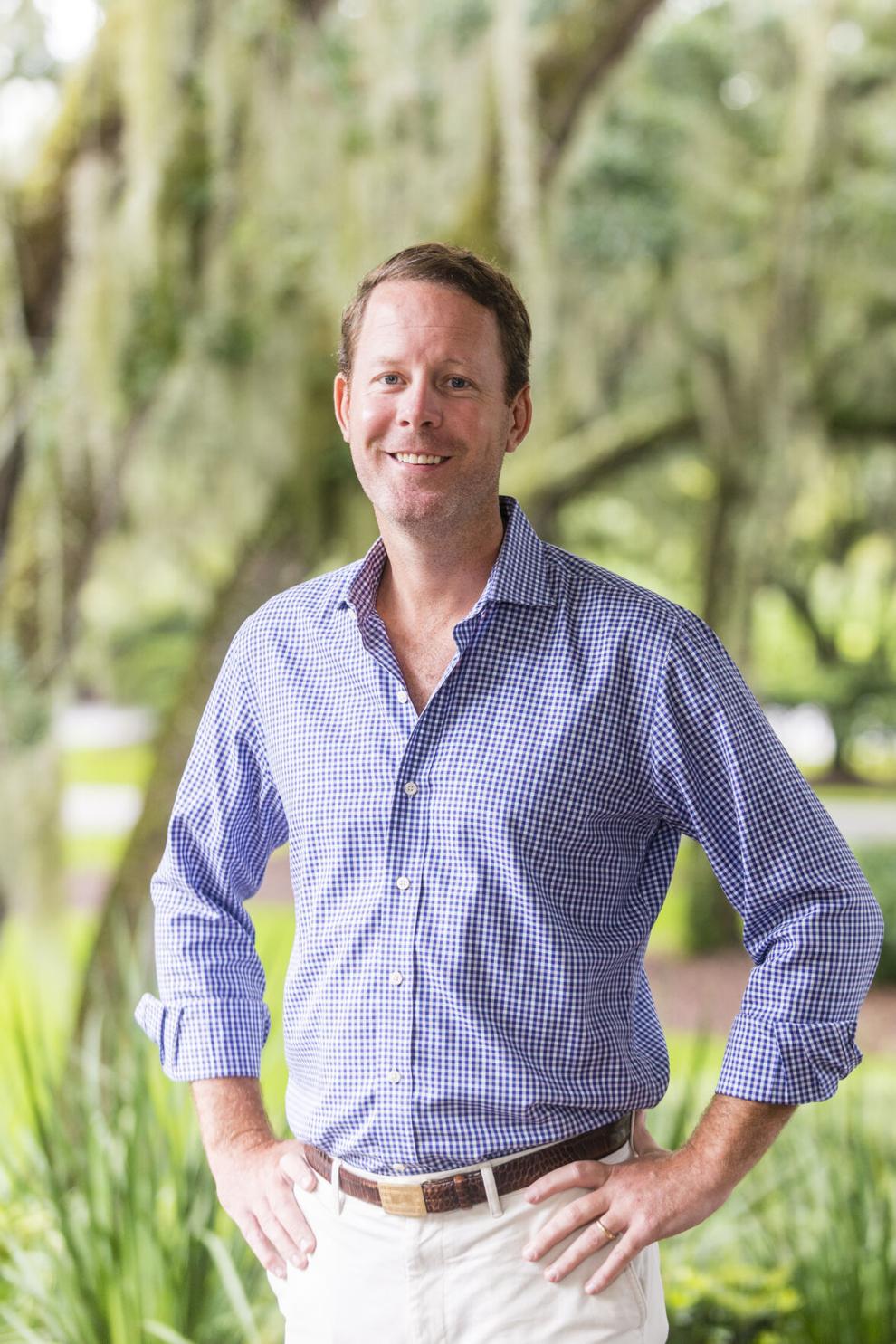 "Only the highest-grade building materials and top-grade finishes have been used to create these cottages," said Trent McChesney of Kiawah Island Real Estate, who lists one at 335 Victory Bay Lane for $1.85 million. "They were designed to serve as a home base for families intent on enjoying all of the sporting and social adventures the island is known for."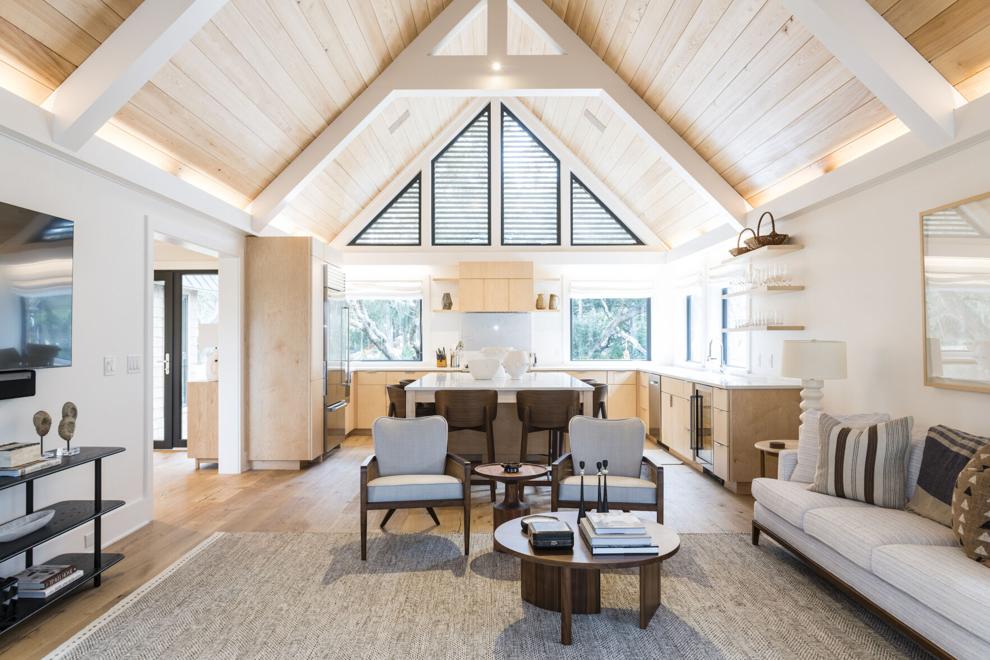 You notice the cottage's harmonious symmetry immediately. A large glassed door swings wide into the spacious foyer. One side houses the kitchen, living and entertaining areas, while the other side is for retiring—two primary suites, baths and an upper sleeping loft.
No space is wasted and the ceilings pitches upward to a vaulted A-shape, adorned with light wood similar to the floors of white oak. Creamy white walls, natural materials and earth toned elements exemplify clean and green living.
The kitchen and living spaces flow into one another, creating a synergistic feel that expands to an outdoor area for gathering, dining and resting while taking in those glorious marsh views.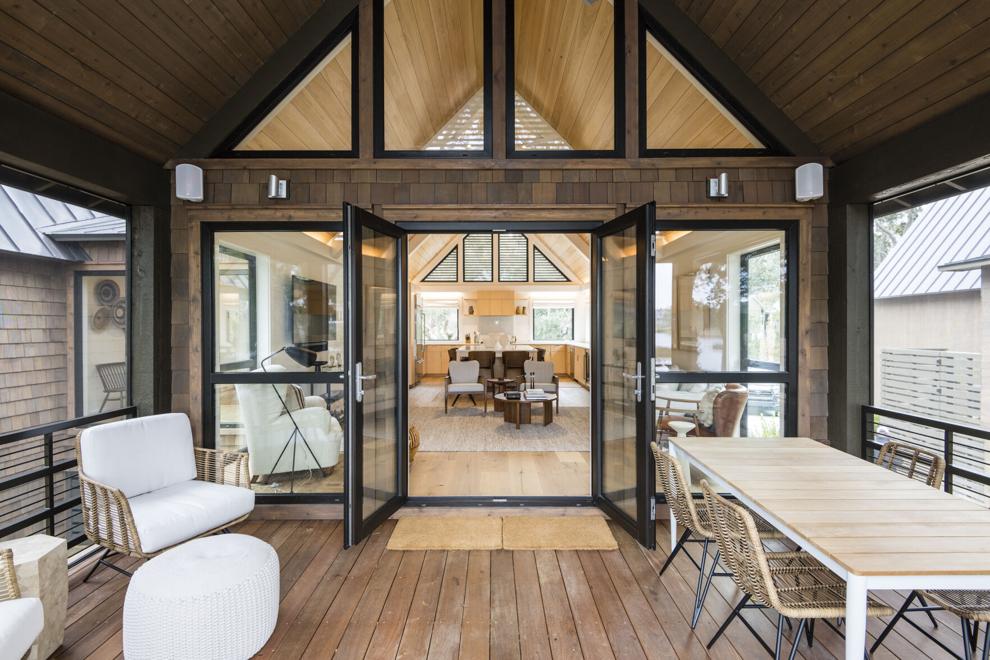 "The kitchen countertops are quartz," McChesney said. "The cabinets feature full-overlay maple doors, self-closing drawers, and Euro hinges. There is a Sub-Zero® 36" refrigerator, Wolf® range and hood, and a Sub-Zero® beverage center/wine cooler. The kitchen and living area also feature Sonneman up/down lights."
Why we love this kitchen: The earth tones bring a sense of connectivity with its unspoiled, outdoor surroundings. Large windows let in light and display nature as a work of art. The design is nature inspired and serene—a perfect mix of southern sophistication and coastal comfort.
***
Contact Brigitte Surette at bsurette@postandcourier.com.