Earlier this month, the Sea Island's Habitat for Humanity had their annual Women Build event. The week-long event was November 7 through the 14 and 100 women and others came together to put in 636 volunteer hours throughout the week to begin the building of a recipient's home.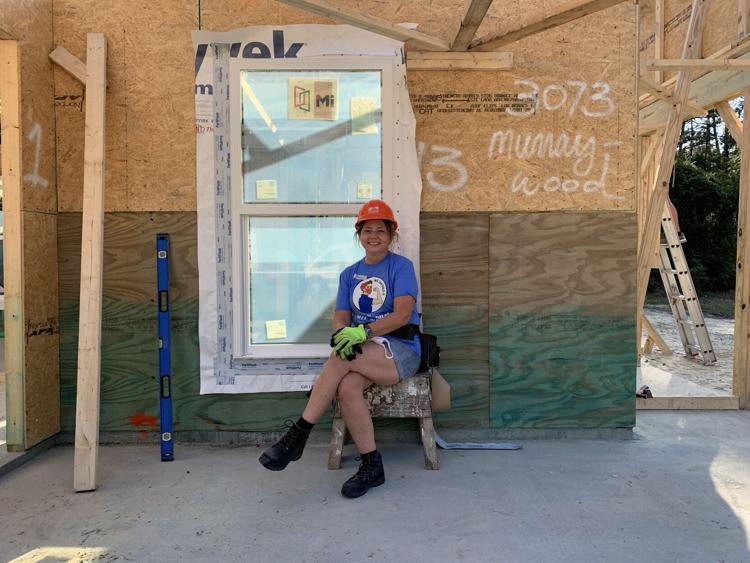 The annual event is in its twenty-first year.
This year, volunteers worked to help Pam, a librarian who works at the Baxter Patrick County Library on James Island.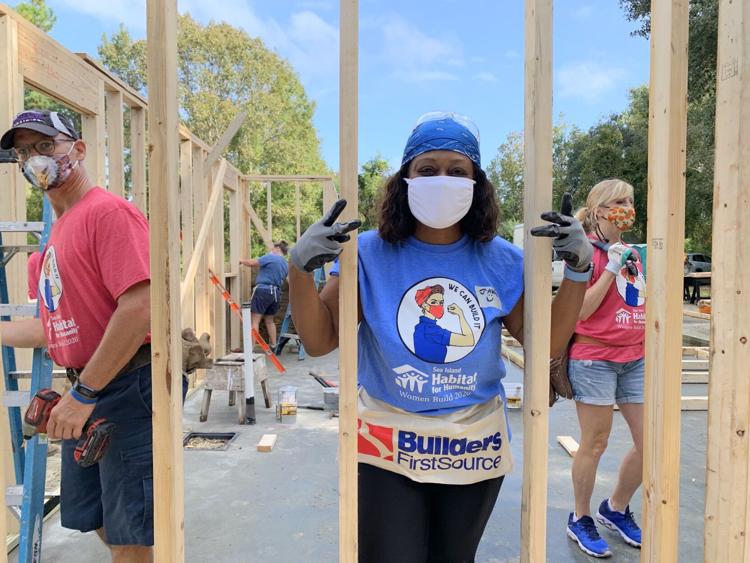 Each year the organization works with their Family Services Committee to choose a potential homeowner for their annual Women Build event.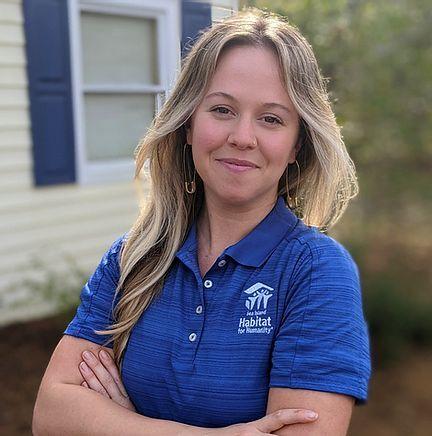 "We have a process where anyone can apply to become a Habitat Homeowner," said Sheilagh Carlisle, Director of Development of Sea Island Habitat for Humanity. "A pre-screening is required where the candidate's income must be verified, then the future homeowners must complete a financial literacy course and put in sweat equity hours building their own, and their neighbor's houses. It also largely depends on which job sites will be active during the week of Women Build. This year it happened to be we were working on Murraywood Road on Johns Island during the week of November for Women Build so Pam was the chosen homeowner."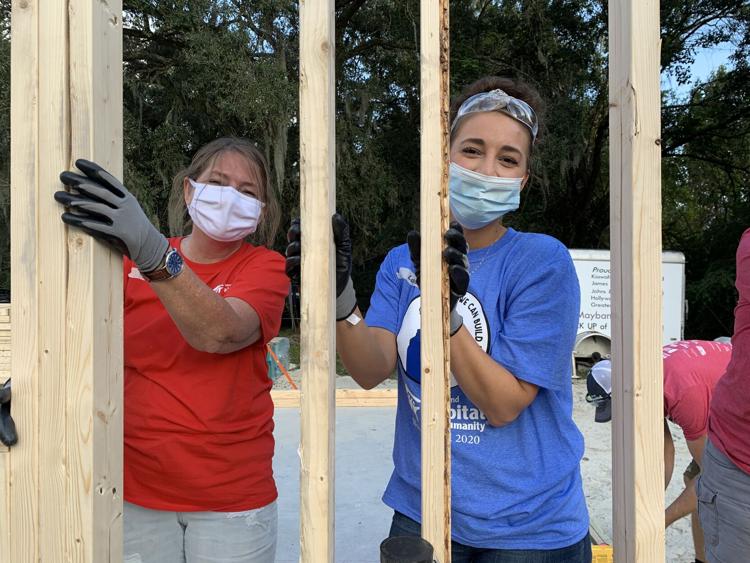 Pam who currently lives on the outskirts of Hanahan, hosts a virtual story time to help promote literacy to Charleston youth.
"I am just so excited to live in the community I serve through the library," Pam said.
Pam's home will be a two-bedroom, two bath home. She has three adult daughters and five grandchildren, who will spend time with her in the new home.
"Pam volunteered every single day during the Women Build week," Carlisle said. "If you aren't used to building every day, it can be exhausting, but she arrived on day one saying she woke up early and that it felt like Christmas. She couldn't wait to start building and by day seven she was exhausted but completely filled with joy and amazement at how many people came together to build her home. At the end of the week, she was so confident."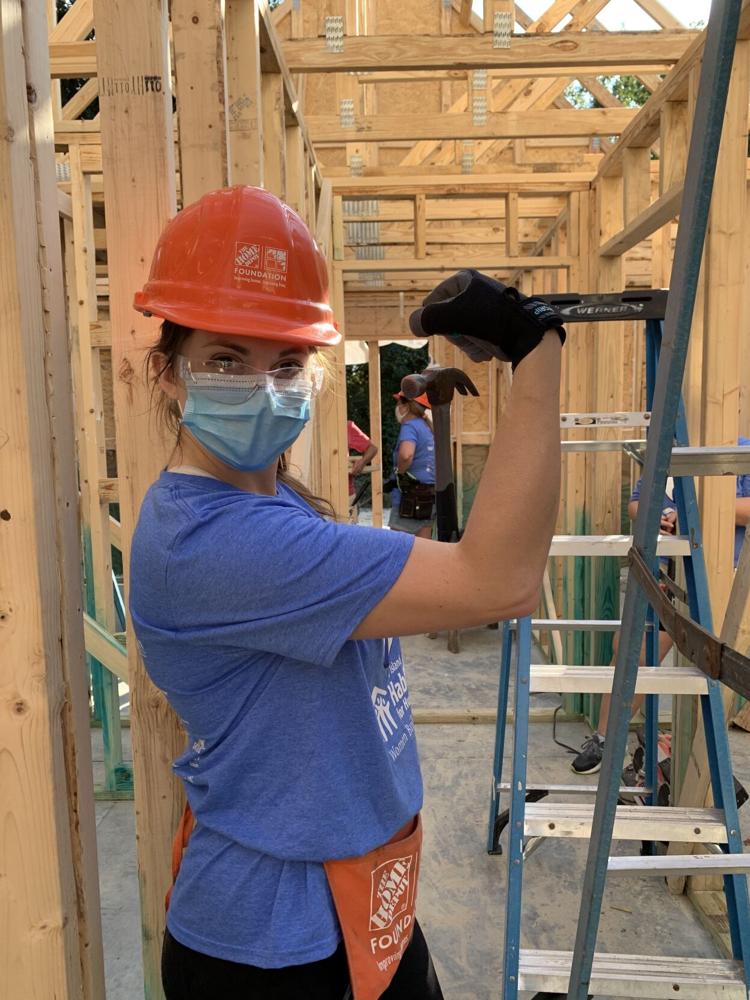 Though the home isn't completely finished, the volunteer crew finished all the home framing, walls and roof trusses.
The reason for the season
Not only does this annual event benefit the recipient but it encourages teamwork among other women in the community. Empowering them to create something that they may have thought they could not do.
"It's such an opportunity for women to build confidence," said Carlisle. "Using power tools and completing building projects together – they make friends and form lasting relationships with others in their community."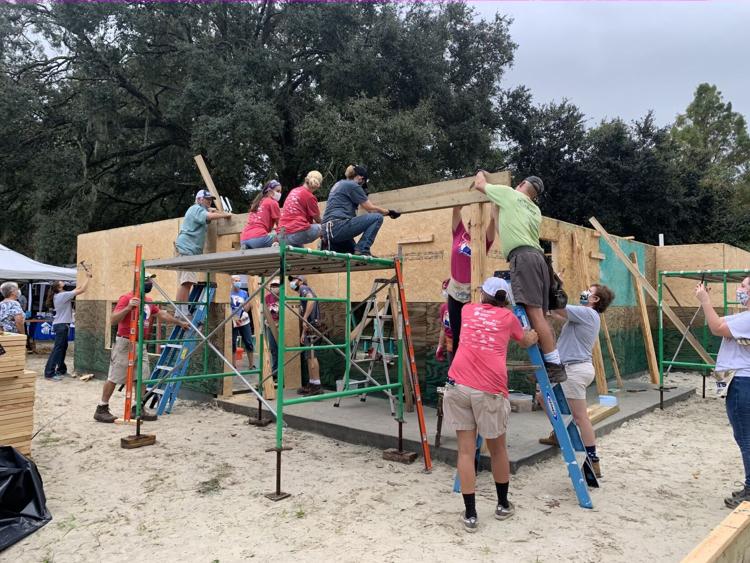 The pandemic greatly affected this year's event. According to Carlisle the event was smaller this year, with only 15 volunteers onsite at a time, half the normal group size. Volunteers were asked to wear masks during the build and tool sharing was limited. Since the framing stage happens outside everyone was able to maintain distance during the week.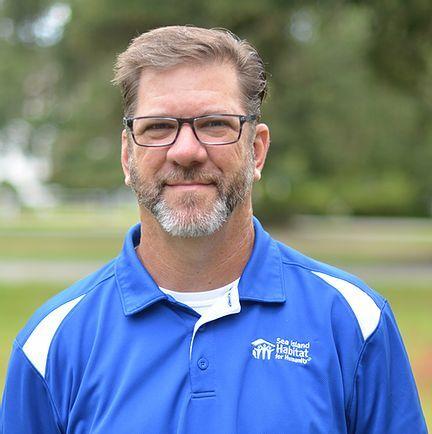 "We were determined to continue building affordable housing in this community," said John Rhoden, Executive Director of Sea Island Habitat for Humanity. "In 2019 Sea Island Habitat hosted over 2,000 volunteers but 90 percent of them were from out of town, hailing from 15 states across America."
Rhoden said that operations this year have been drastically shifted due to the pandemic and they have seen a sharp decrease in the number of groups and individuals signing up to volunteer.
"Women Build was a reminder that we deeply rely on groups of volunteers and we are actively seeking the support of local businesses, churches, organizations and individuals," he said.
The event usually aligns with International Women's Day in March. "Unfortunately, due to Covid-19, we had to postpone to November but we plan to get back on track with a March Women Build in 2021," Carlisle said. "Each year we have many repeat builders who come back but we also see many more new faces and it is a wonderful way for women to get involved."
Sea Island Habitat for Humanity is currently fundraising through the end of the year to help support Pam's home completion.
"Covid-19 has sharply decreased the number of out-of-town volunteers and we need local volunteers," Carlisle reiterated. "We witness tangible evidence that decent, affordable shelter creates a long-lasting and life-changing impact on individuals, like Pam, as well as on our island communities as a whole."
Anyone who wishes to donate can do so at https://www.seaislandhabitat.org/donate-now. To donate home goods visit their ReStore on 3304 Maybank Highway on Johns Island or call 843.559.4009 to schedule a pickup.
Sign up to donate your time at https://www.seaislandhabitat.org/volunteer or email Liv@seaislandhabitat.org. No experience is required and anyone over 16 can volunteer.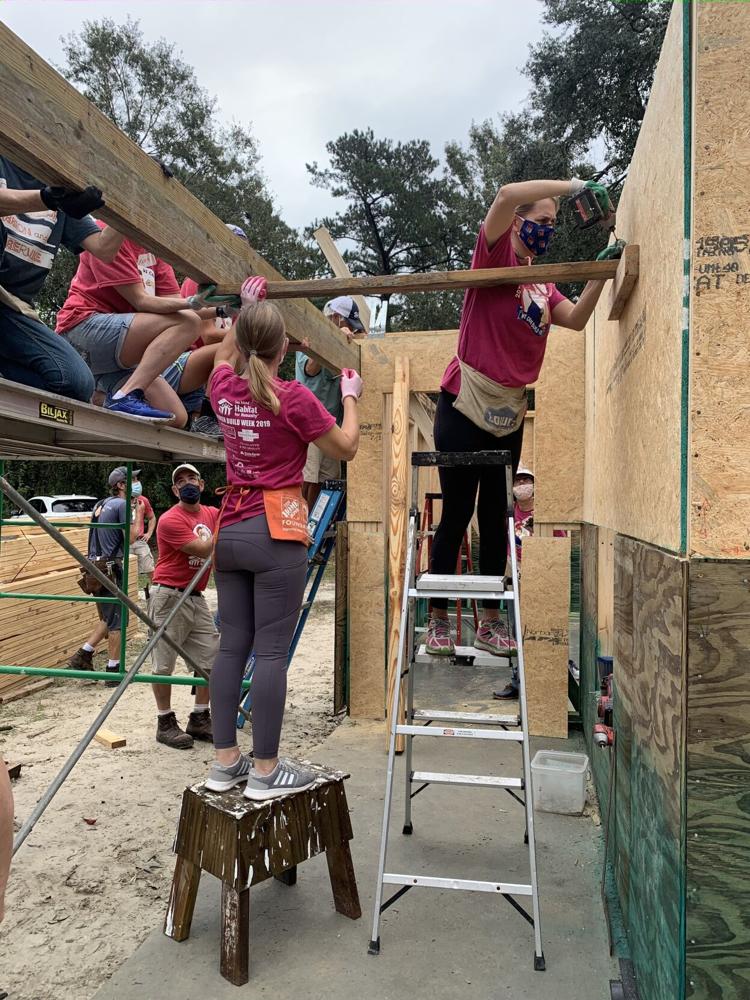 ***
Sea Island Habitat for Humanity on Johns Island is the third oldest Habitat affiliate in the world. Serving the communities of James, Johns and Wadmalaw Islands, the organization and volunteers have built over 350 homes over the past 40 years.