You're seeing the Post and Courier's twice weekly business newsletter. Get all the openings, closings, and the business stories that are shaping Charleston and South Carolina here.
---
Good afternoon. Do you have plans after work today? Our first "Pints & Politics" event starts at 5:30 p.m. at Container Bar. Special guest Rep. Joe Cunningham will be there for a laid-back Q&A. To join us, RSVP. (It's free!)
THE ONE TO WATCH: A 'Beige' look at the region's economy
Periodically throughout the year, the Federal Reserve puts out its "Beige Book." That's the colloquial name for its "Summary of Commentary on Current Economic Conditions by Federal Reserve District." So, yes, even with a color as bland as "beige" in the title, the colloquial name is typically preferred. 
The report essentially takes the economic temperature of a region which, in South Carolina's case, is tied to the Federal Reserve Bank of Richmond. That branch covers the Fifth District: the District of Columbia, Virginia, Maryland, the Carolinas and most of West Virginia.
The last report was largely positive, but mixed. Here are some highlights from the most recent report, which came out on Wednesday:
The Fifth District's economy has grown "moderately" since the last report.
Trucking companies in the region saw a slow start to the year, but demand seems to have picked up.
Retailers reported "sluggish" conditions and "softness" in apparel and auto sales.
Given the size of the region, only a handful of cities are name-checked in each edition. This time, Charleston and Greenville each had mentions, both related to challenges in the hotel industry. 
A Greenville hotel reported low revenues, noting an increased supply of hotel rooms and a softening in demand. A recently-opened Charleston hotel reported an "inability to find staff" had kept it from opening many of its rooms. 
These reports don't mention specific businesses, so it's not clear which hotel it's referencing. Several hotels with 100+ rooms have already opened in the Charleston area this year, including Hotel Bennett downtown (no hiring woes there, the hotel says), a Home2 Suites in West Ashley and a TownePlace Suites in North Charleston. With even more lodgings on the way — another hotel in West Ashley opens tomorrow — those staffing needs are top-of-mind. 
---
Want to receive this newsletter in your inbox every Monday and Thursday? Sign up for free.
---
OTHER STUFF YOU SHOULD KNOW: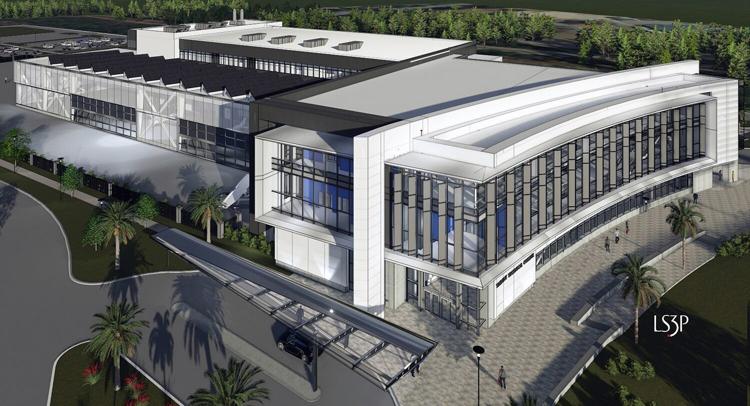 SOUND SMART AT WORK:
"Hey boss, did you know South Carolina's aerospace industry supports more than 100,000 jobs and generates $19 billion in annual economic impact?"
A new training site for the growing aerospace sector will be open in time for the fall semester. The $80 million facility at Trident Technical College will house programs in aircraft maintenance and assembly and advanced manufacturing.
HIRES AND PROMOTIONS:
Software firm in/PACT promoted Elena Pierce to chief executive officer. 
The senior project manager at SouthCon Building is Brandon Needham.
Noreen Marchant is now the director of operations at Charming Inns.  
The Charleston office of Colliers hired Mark Erickson as a vice president. 
Magnolia Plantation's marketing manager is now Brooke Swetenburg.
Craving more? Check out all of the Post and Courier's newsletters here.