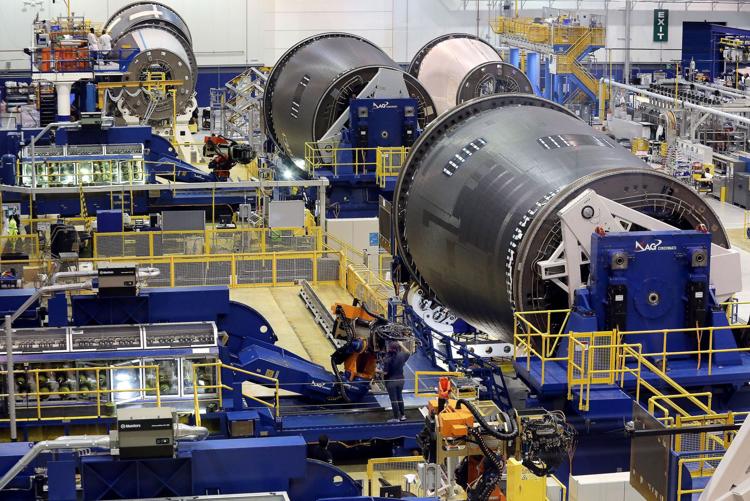 Tucked inside the 23 pages of legislation that will raise South Carolina's gas tax on July 1 to help pay for road repairs is a property tax cut for manufacturers, but experts say its impact will be limited.
That's because most manufacturers don't pay the 10.5 percent assessment rate on industrial property that's mandated by the state's constitution.
Instead, they pay what's known as a fee-in-lieu of taxes, or FILOT, that essentially reduces the assessment rate to 6 percent. Big manufacturers like Boeing Co., which makes the 787 Dreamliner at its North Charleston campus, can get a reduction to 4 percent — the same rate applied to a homeowner's primary residence.
South Carolina's fee-in-lieu legislation was passed 20 years ago, and counties have used it so often as an incentive to lure tax-averse manufacturers and other employers that it can be difficult to find an industry that pays property taxes the old-fashioned way.
But a few still exist, and they are the ones targeted by the gas tax law.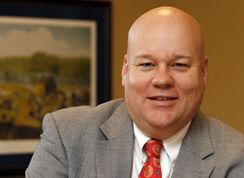 "It's going to benefit those tried and true businesses that have been around for a long time and weren't able to take advantage of FILOT," said Lewis Gossett, president and CEO of the South Carolina Manufacturers Alliance. "If you're a newer manufacturer, odds are you're going to get a FILOT. But if you've been clipping along for 20 to 25 years, you will benefit."
The gas tax legislation will exempt 19.05 percent of the value of manufacturing property for tax purposes, with the exemption implemented in two equal installments in tax years 2019 and 2020. Once fully implemented, the exemption will reduce property tax bills by about $48.7 million statewide, according to an analysis by the state Revenue and Fiscal Affairs Office.
To put that amount in perspective, Boeing alone pays an average of $14 million per year under its 30-year fee-in-lieu agreement with Charleston County.
The state fiscal office projects the tax bill savings will decrease in succeeding years as the number of manufacturers paying traditional property taxes continues to decline.
The state will reimburse counties that lose property tax revenue because of the new legislation, with that money coming from the 12-cent per gallon gas tax increase that will be phased in over the next six years. South Carolina currently has the nation's second-lowest gas tax, behind Alaska, at 16.75 cents a gallon.
While the gas tax has been low, the property tax rate for manufacturers is among the nation's highest.
"The only way you're able to attract Boeing and companies like that is you have to cut that rate," Gossett said, adding that's the reason legislators passed the fee-in-lieu law in 1997. "Why would a company come here at 10.5 percent if they can get something much lower a few hundred miles away?"
Hagood Morrison wonders why state legislators don't lower the property tax rate to 6 percent for manufacturers, thereby eliminating special fee-in-lieu deals and all the associated paperwork and approvals.
"If all of them are going to be paying 6 percent under a fee-in-lieu, what difference does it make?" said Morrison, senior vice president and principal of the Charleston office of Colliers International, a commercial real estate marketing and research firm.
Morrison said it's not fair that homegrown manufacturers have to pay a 10.5 percent assessment while those lured here from out-of-state can negotiate a better deal.
And while fee-in-lieu agreements can freeze property assessments — good news when values rise, bad news when they decline — Morrison said manufacturers would be lured to South Carolina just as much by a lower overall rate.
The reduction mandated by the gas tax law has drawn criticism from the South Carolina Policy Council, a Columbia-based research group that called the property tax break "ill-defined, complicated and narrowly targeted."
But Gossett of the Manufacturers Alliance said it helps level the playing field for companies that weren't able to take advantage of fee-in-lieu legislation.
"It will be good for some existing industry," Gossett said, adding that it probably won't help lure any new jobs to South Carolina.
Along with land, labor and utility costs, Gossett said taxes are among the top factors manufacturers consider when looking for a new site. He said many of the manufacturers that have been paying the 10.5 percent rate don't begrudge those with fee-in-lieu arrangements because the newer industries often become customers.
"We have a couple of members who don't get FILOTs that are happy that Boeing got one," he said, declining to name the firms. "After Boeing came here, they became huge suppliers."
Economic development officials in Charleston and Berkeley counties did not respond to repeated requests for comment last week.