Tax credits for SC special-needs students available Monday. They'll likely go fast.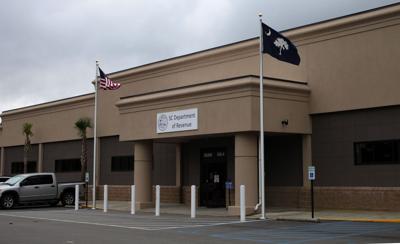 Each year South Carolina parents of special-needs students, who pay tuition at private schools, rush to get approved for a limited number of state tax credits.
This year that rush begins at noon Monday.
The Exceptional SC tax credit is worth up to $11,000, or the full cost of 2018-19 school year tuition — whichever is less — for each qualifying student. It's a refundable credit, which means that if it exceeds what a taxpayer owes in state income tax, they get a check for the difference.
However, there's only $2 million available, and it's first-come, first-served.
That means parents or guardians eligible for this tax credit should go ahead and review the information they will need to provide, download the form as soon as it's available, fill it out completely and email it back to the S.C. Department of Revenue.
Last year, it took two weeks for all of the tax credits to be claimed, and requests worth $1 million were turned away after the money ran out. This year they could be claimed even faster, because of greater awareness.
The form, SC Schedule TC 57A, is supposed to be available on the Department of Revenue's website Monday at noon, at dor.sc.gov.
The forms are less burdensome than many required by the government. There are no required documents to attach, for example.
The questions on the form call for Social Security numbers, information about tuition payments and costs of caring for the student, and demographic information. You can see the questions, but not the actual form, on the revenue department's website.
Those who submit a properly completed application quickly enough will get a confirmed "reservation" for the refundable income tax credit from the Department of Revenue.
When it's tax time, there's another form to fill out, the I-361, to claim the credit.
The tax credits are funded by the state, indirectly, through dollar-for-dollar tax credits that are issued to individuals and businesses that donate to ExceptionalSC. Some have called this an abuse of charitable gift rules, and a tax loophole, because "donors" can end up with more money than they started with.
The donated money, which is both deductible from federally taxable income and also fully reimbursed by the state in the form of tax credits, is also used to fund scholarships.
The application period for scholarships closed Aug. 1. Those who received scholarships can also get a tax credit, but the tax credit would be reduced by the amount of the scholarship.
The scholarships are also worth up to $11,000 per student. That's also the maximum amount of the tax credit. Go to exceptionalsc.org for more information about the scholarship program.
For both the tax credits and the scholarships, the tuition-paying parents or guardians, and the student, must be South Carolina residents. The student must be eligible, for example by having an Individual Service Plan issued by a public school district, and likewise eligible to enroll in a secondary or elementary public school.
Reach David Slade at 843-937-5552. Follow him on Twitter @DSladeNews.