A big-box retailer is launching a counter-assault against Amazon for online shoppers in the Charleston area and two other South Carolina markets with a promise of same-day delivery on an assortment of products.
Target Corp. announced Thursday that it will use online grocery delivery service Shipt, which the mass merchandiser bought for $550 million in December, to bring food, electronics and other purchases to doorsteps across America.
The service started Thursday in Birmingham, Ala., Shipt's headquarters.
On Feb. 8, it rolls out to other markets across five states in the Southeast, including Alabama, Georgia, North Carolina, South Carolina and Tennessee. Target stores in the Charleston, Columbia and Greenville markets will offer the service in the Palmetto State.
By the holiday shopping season, most Target locations in the nation will offer same-day delivery. By the end of 2019, the service will be available on all major product categories at the retail giant.
"Same-day delivery was at the top of our list when we were thinking about ways to make shopping at Target even easier," said John Mulligan, executive vice president and chief operating officer of Target.
Customers can log into the Shipt app and purchase over 50,000 items from Target.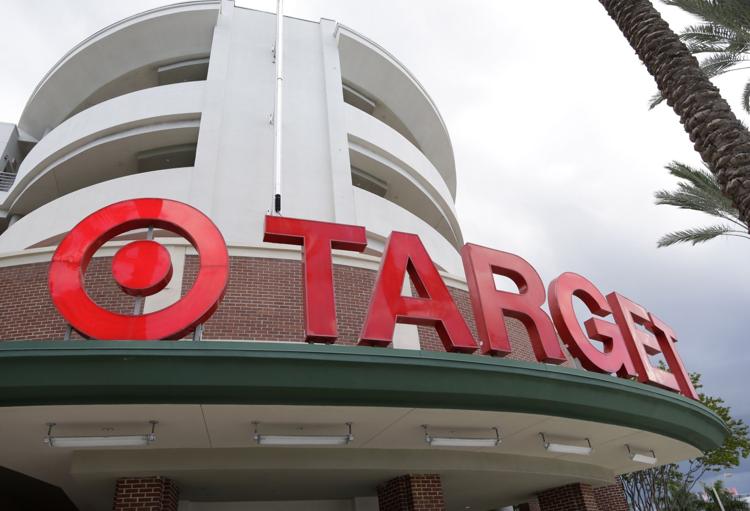 For time-pressed shoppers such as Tara Hock of Charleston, the option is a perfect fit.
"I would totally do it," the stay-at-home property manager said while shopping at Target's West Ashley store Thursday. "I hardly ever have time to get out."
Petra Neumayer of Bonneau welcomed the service as well.
"I would use it for some things," she said while looking at toys at Target.
But not everyone is enamored by the option.
"I don't shop online," said hair stylist Patrick Navarro, who splits his time between Charleston and New York. "I travel a lot, and if I need something, I can find it in a store."
Shipt founder and CEO Bill Smith said the company's entry into the Target market marks a new era for the four-year-old delivery provider.
"Our partnership with Target will now allow for customers across the country to enjoy the benefits of shopping Target's wide assortment with the personal touch of home delivery offered by Shipt," Smith said.
New Shipt members who sign up before the expansion to new Target markets get a break: $49 for an annual membership instead of $99.
Shipt will hire more than 4,000 people throughout the Southeast to fill orders. For jobs, go to Shipt.com and click "Get Paid to Shop."