T-Mobile CEO John Legere can't pass up an opportunity to take a swipe at the competition.
And he did not disappoint during his quarterly earnings chat with analysts last week, when the wisecracking executive lobbed a zinger based on a recent North Charleston event.
The setup started with a "TEX Talks" forum that T-Mobile held Oct. 24-25 at its call center on Rivers Avenue, where other companies were invited to learn about a new customer-service approach called "Team of Experts."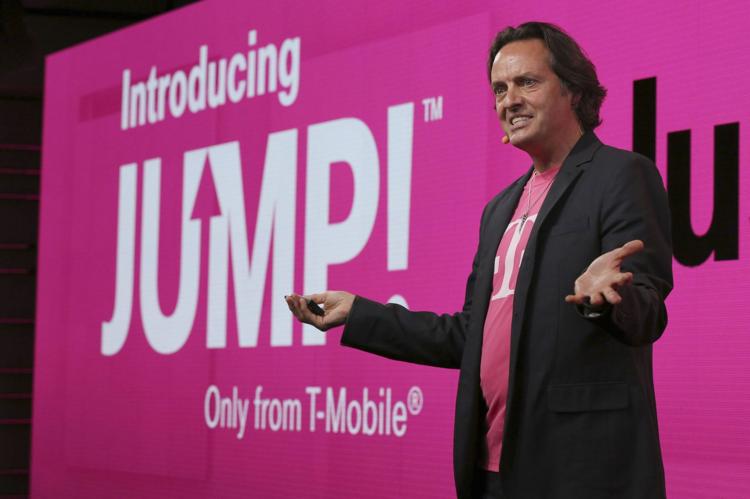 Legere went to great lengths to include his chief competitors in the sessions, a spokeswoman said.
"To get their attention, John flew a banner over Verizon's HQ, sent a singing telegram to AT&T HQ (but they wouldn't let us past the security desk) and projected an invite on a building across from Comcast HQ," she said in an email.
Legere unveiled the Team of Experts concept in August during a visit to the North Charleston center, which is housed in an old Kmart that's expected to employ 1,200 workers once fully staffed. The idea is to connect customers who call in with the same group of T-Mobile employees, instead of bouncing between different staffers and departments.
It's largely a broadside on the automated phone trees that other wireless carriers use to handle service inquiries.
All of this came together Tuesday, fittingly, during T-Mobile's quarterly conference call. Legere told financial analysts that employee turnover has been cut by about half since the Team of Experts strategy was rolled out, among other highlights.
He also noted that the third-largest U.S. wireless carrier made good on a promise "to help others up their customer-service game by adopting Team of Experts with a two-day TEX Talks event at our Charleston customer-experience center, with 67 companies, including several Fortune 100 brands in attendance."
Legere followed up with the inevitable punchline.
"Our friends at AT&T, Comcast and Verizon were no-shows at this event," he quipped. "We tried calling them, but we couldn't get through to a real person."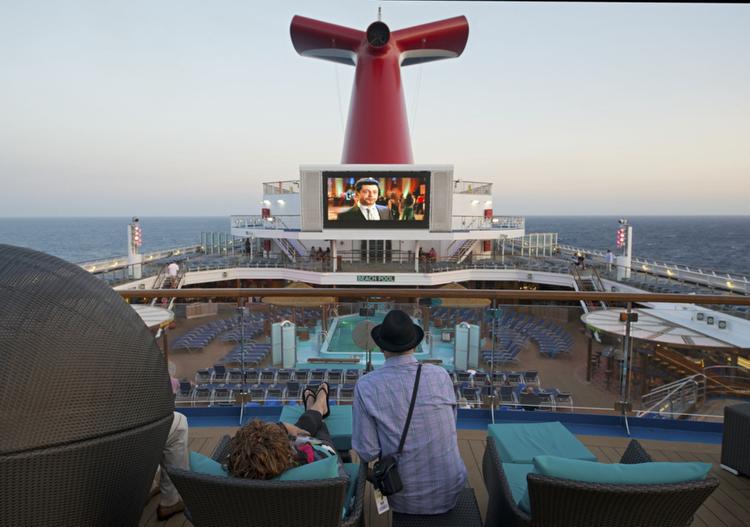 Cruise news
From a PR standpoint, it's been rough sailing in recent days for Carnival Cruise Line ships with past and future ties to the Port of Charleston.
In a television interview that aired last week, a couple on the Carnival Fantasy told "Inside Edition" that they discovered a hidden camera pointed toward the bed in their stateroom. The device was hidden among TV wires on the Fantasy, which called Charleston its home port until 2016.
Carnival acknowledged that a "video transmitter" was found during an investigation, but it said it wasn't connected to an electrical source and, therefore, couldn't have recorded any footage. The company turned over the transmitter to the FBI for further inspection.
Then — during a cruise last week from Port Canaveral in Florida to the Caribbean — the Carnival Sunshine tilted violently to its side for about a minute, causing chaos on the high seas and sending glassware and trays crashing to the floor, according to an account published by the New York Post.
Carnival blamed the incident on a "technical issue" with the vessel's fin stabilizer and said passenger safety was never at risk. Even so, some guests disembarked and flew home after the ship docked in the Dominican Republic.
The scare at sea didn't affect scheduling. The Sunshine — which will call Charleston's Union Pier its home port starting in May — made its next sailing on time.
Small-town living
Only one city in South Carolina made a list of the 50 best places in America to live.
And it wasn't Charleston. Or Greenville. Or any other of the state's trendy residential destinations.
Tiny but affluent Tega Cay, a Charlotte suburb with a population of about 9,000, came in at No. 12 on 24/7 Wall Street's annual ranking, using a weighted index of more than two dozen measures. The financial news website singled out the York County community on Lake Wylie for its high income levels, home values and population growth.
The median household income for Tega Cay — Polynesian for "Beautiful Peninsula" — is $120,346, more than double the U.S. median, while the median home is valued at $301,200. Just 0.9 percent of its residents live in poverty, according to 24/7. The ranking also cited its population growth of 23.3 percent over the past five years.
Coming in at No. 1 was the Houston suburb of West University Place, where the median home is valued at $917,800. Rounding out the top 50 is Williston, N.D., an oil boom town.
Long layover
Charleston residents planning to fly to Indianapolis or Pittsburgh over the holidays and early into the new year won't find any nonstop service through Allegiant.
The Las Vegas-based carrier will temporarily suspend flights to those cities during December and January before resuming them in mid-February, according to the booking schedule on its website. It also offers a route to Cincinnati that will continue twice weekly through the winter.
The low-cost airline began serving Charleston International earlier this year, promising seasonal service to some of its new destinations from the Lowcountry.
Mid-February is when Charleston's tourism season begins to stir again, kicked off by the Southeastern Wildlife Exposition Feb. 15-17. Flights to Pittsburgh resume Feb. 14 and to Indianapolis Feb. 15.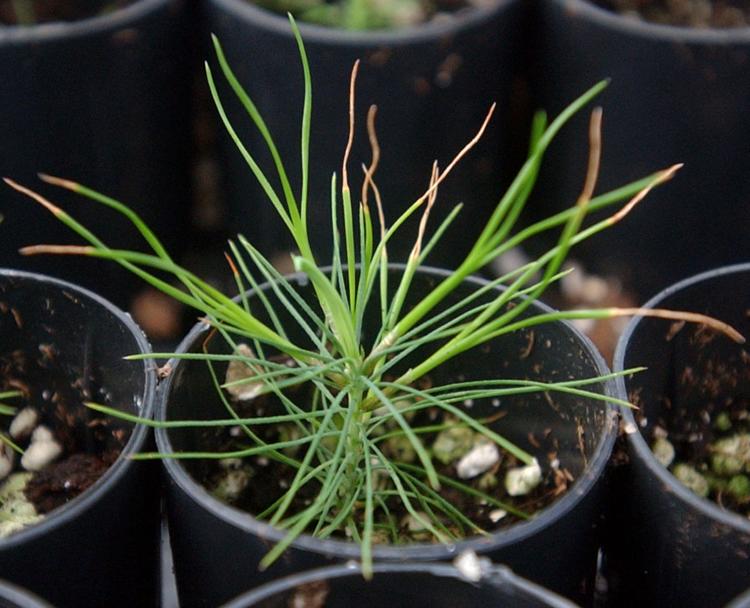 Pining for Texas 
A Dorchester County breeder of genetically engineered tree seedlings for the forestry industry is planting a bigger stake in the Lone Star State.
Ridgeville-based ArborGen announced last week that it has inked a deal to lease a nursery and orchards in two east Texas counties starting April 1.
The bioscience company estimated that the expansion will enable it to increase its annual production and sales by about 30 million fast-growing tree seedlings in an area of the country that CEO Andrew Baum called an important market for loblolly pine.
It will be ArborGen's eighth nursery in the southern U.S. and its third in east Texas.
The company is leasing the properties in Jasper and Tyler counties from TexMark Timber Treasury LP. It also has an option to buy the Triple T Nursery and the orchards when the rental agreement ends in 2024.
"This new relationship with Triple T will allow us to make our broad portfolio of loblolly seedling genetics more accessible to landowners in the Texas region, and we look forward to providing our genetics and customer service to these landowners," Baum said in a written statement.
ArborGen was formed in early 2000 when the research and development programs of three forest products giant were combined: Westvaco Corp., now WestRock Co.; International Paper; and New Zealand-based Rubicon Ltd.
Earlier this year, ArborGen took over operations of a 345-acre Edgefield County tree nursery from the S.C. Forestry Commission. The state gets $75,000 in annual rent payments under that 10-year lease.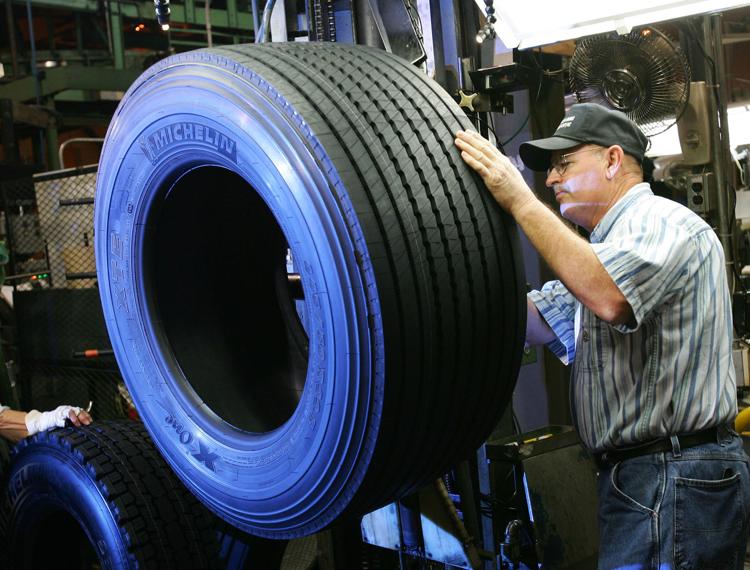 Inflation rate
A South Carolina tire-making giant is pumping up its price points.
Greenville-based Michelin North America Inc. delivered the bad news Friday, saying it's increasing its U.S. national account prices by up to 8 percent for all commercial brands, products and services.
The change takes effect Dec. 1.
Separately, passenger and light-truck tires sold under the Michelin, BFGoodrich and UNIROYAL brands will rise 5 percent starting Jan. 1
"The increases address ongoing investments to better serve customers, increased operating costs and other market factors," the company said in statement. "Michelin's account management teams will convey additional details about the changes directly to customers."
The French-owned tire giant's U.S. unit is one of  of the largest manufacturers in South Carolina, with more than 8,500 workers at plants in Duncan, Greenville, Lexington, Sandy Springs, Starr and Spartanburg. Michelin also operates a test track and research site at its 3,300-acre Laurens Proving Ground.
The company expanded to the Palmetto State in the mid-1970s.