Boeing Co. hopes to get more help from one of the world's largest cargo jets to clear a backlog of 787 Dreamliner planes that are missing their engines.
Russia-based Volga-Denpr Airlines has asked the U.S. Department of Transportation for an emergency exemption that would let it transport General Electric Aviation engines from Ohio to Boeing's North Charleston campus and the planemaker's other Dreamliner assembly plant in Everett, Wash.
If approved, the carrier would make up to 10 flights in January to deliver a variety of GE engines, some weighing as much as 36,000 pounds. Volga-Denpr says no U.S. airline is able to haul the cargo.
"Failure to deliver the engines by air could delay production and subsequent delivery of Boeing airplanes, which would cause financial harm to GE Aviation, Boeing and their customers," Volga-Denpr said in its request.
Volga-Denpr previously received permission to make eight engine-delivery flights in December. The airline needs federal approval because, while it already has permission to fly cargo between Russia and the United States, it cannot fly point-to-point within the U.S.
The airline will be using its An-124-100 aircraft, the world's second-largest military transport plane with a maximum payload of more than 330,000 pounds — almost twice that of a C-17 Globemaster. Only the An-225 can carry more cargo, and only one of those planes was ever built.
Dredge delay
The next phase of a project to dredge Charleston Harbor to a 52-foot depth has been put on temporary hold while the federal government tries to get a better price for the work.
The initial bid period for a contract to dredge the entrance channel to the Wando Welch Terminal in Mount Pleasant ended in early November.
"We received five bids, which were all above our government estimate, so we are coming up with the best path forward," said Sean McBride, a spokesman for the Army Corps of Engineers, which is in charge of the project.
McBride said the Army Corps doesn't have any insight into why the bids came in so much higher than expected.
"We review the bids as they are given to us, so you'd have to talk with them," McBride said, referring to the bidders.
Great Lakes Dredge and Dock, the Oak Brook, Ill.-based company that won the first two contracts for the Charleston Harbor project, did not respond to a request for comment.
The company recently told the U.S. Trade Representative that a tariff on Chinese-made parts used on dredging equipment is driving up project costs in Charleston, Jacksonville and Tampa. Great Lakes is asking for a tariff exemption on the parts.
"The continued application of increased tariffs on Great Lakes' supplies ... will increase the costs of such dredging projects to the U.S. government, states and individual ports," Kathleen LaVoy, the company's chief legal officer said in a letter to the trade office.
'It will necessarily result in less dredging, and therefore it will increase risks and reduce access to vessels using U.S. ports," LaVoy wrote. "That will increase port delays, reduce trade and adversely impact the U.S. economy."
The $558 million Charleston Harbor dredging project will let big container ships carrying up to 14,000 cargo boxes visit the Port of Charleston at any time, regardless of tides.
Branching out
The developer of the Charleston Trade Center near Summerville has sold an undeveloped parcel at the emerging industrial park to a Missouri real estate investor. 
An affiliate of ElmTree Funds acquired the 24-acre site from The Keith Corp. of Charlotte last week for $2.6 million, according to Berkeley County property records. At the same time, the buyer took out a $23 million construction loan against the property, suggesting it's ready to break ground quickly. The seller granted the buyer the rights to develop a 169,000-square-foot industrial building.
In 2013, St. Louis-based ElmTree purchased the 16,000-square-foot URS Corp. building at 4016 Salt Pointe Parkway, near Leeds Avenue and U.S. Interstate 526, for nearly $2.2 million. It unloaded the North Charleston office property earlier this year for $3.05 million.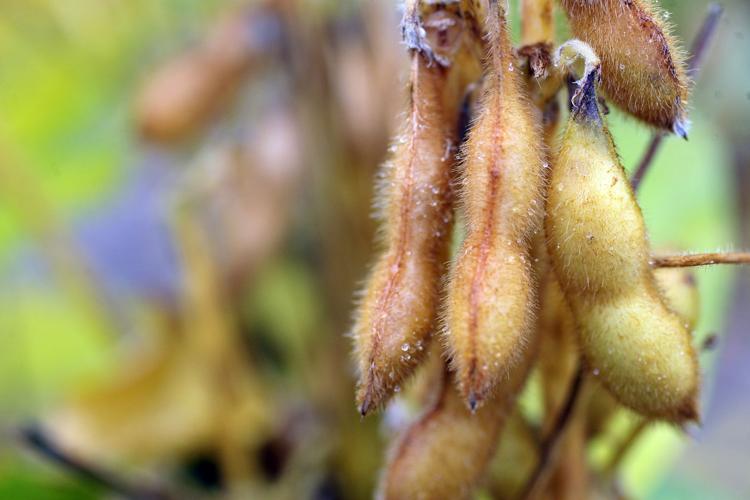 Tariff tally
The negative impact the U.S.-China trade war has had on soybean farmers is clearly illustrated in statistics released last week by the operators of the Port of Charleston.
The State Ports Authority had been exporting between 437 and 647 cargo containers of soybeans each month through May. By August, with China's retaliatory tariffs in place, outbound soybean shipments filled just 39 containers. Exports fell to 27 containers in September and 14 in October.
President Donald Trump approved a $12 billion bailout for farmers affected by the tariffs, but it is not clear how much of that money has reached growers who export soybeans from Charleston.