If you haven't visited downtown Summerville lately, you're missing out. Downtown is thriving. I drove to Summerville last week and walked through the town's square, Azalea Park and some of the bucolic streets nearby.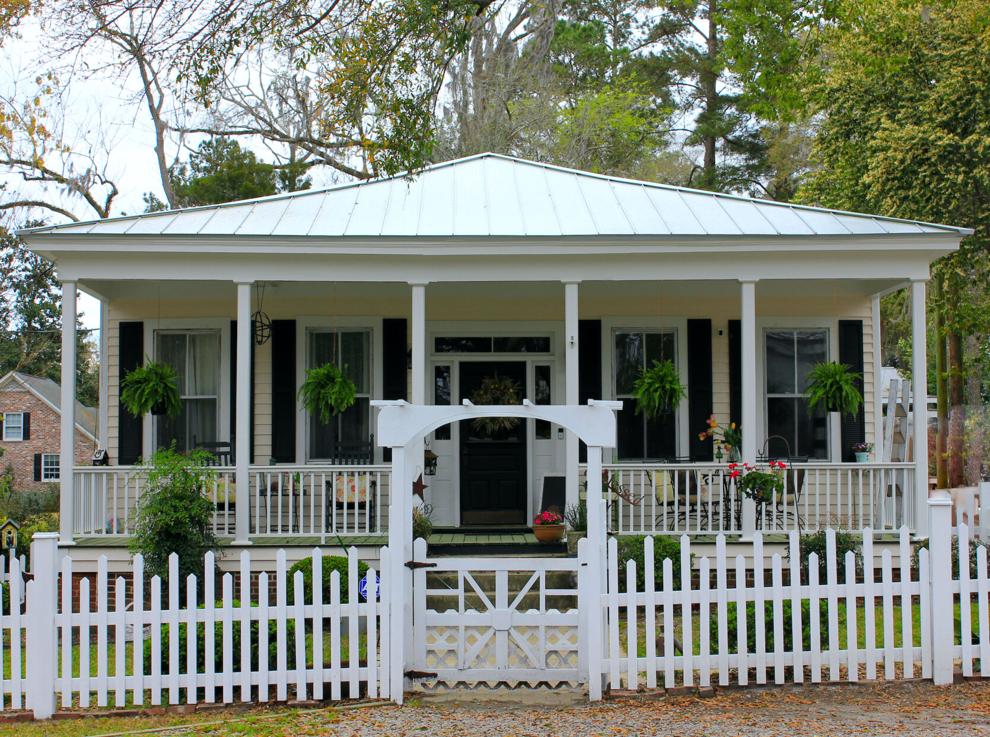 It was one of those perfect Lowcounty days—low 70s, partly sunny, low humidity. People were sitting outside having lunch, a cup of coffee, a glass of wine or meeting in small groups in Hutchinson Square—in a socially distanced way—to mingle. It felt normal again, even with mask wearing being in place inside the shops, cafes and restaurants.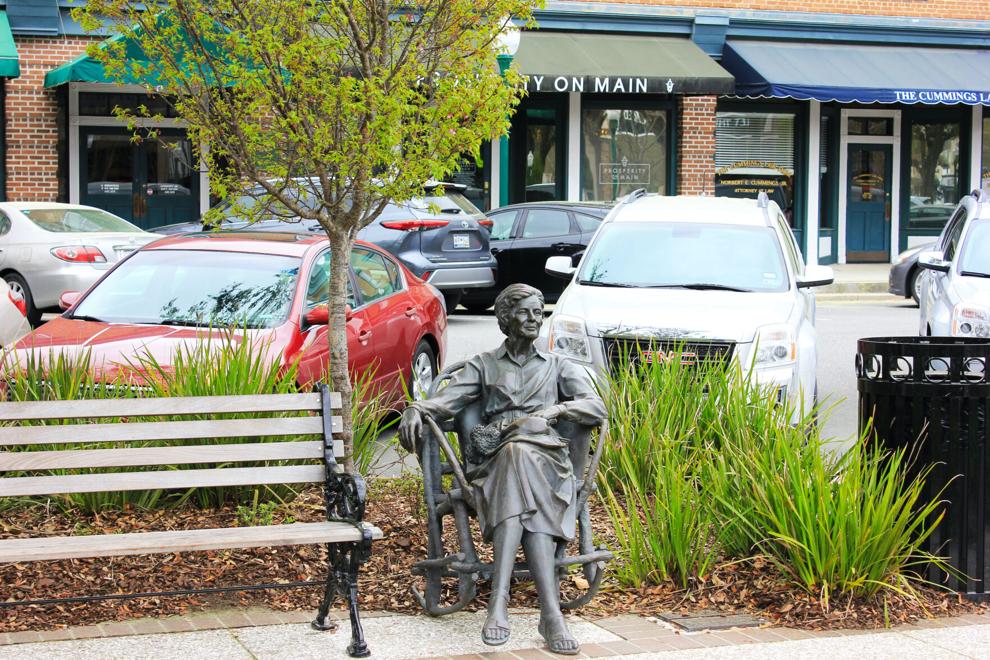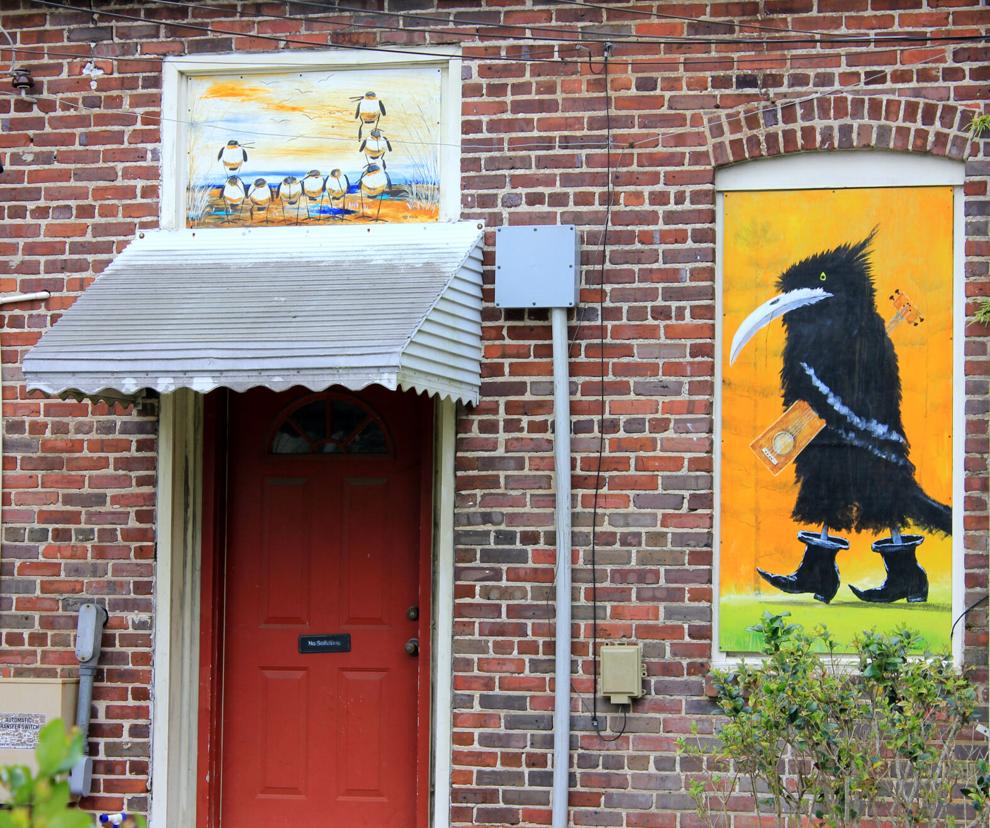 A people watching, dog-walking paradise-like ambiance, the town is reminiscent of simpler times. A time when everyone knew everyone else, and "regulars" stopped by for lunch or dinner in one of the town's restaurants. We've all missed gathering and socializing in the past year. Slowly, we are finding our way back and the village square is the perfect place to do so.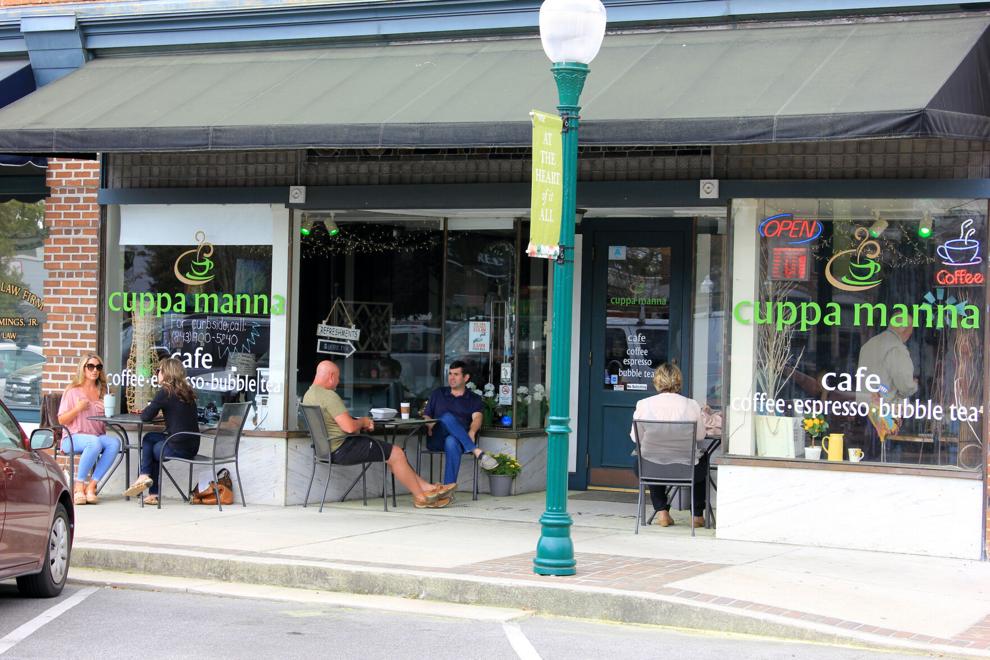 Summerville's vibe is "we're back" and "welcome."
Mayor Ricky Waring loves his town and grew up here, witnessing the changes and revitalization of his home base.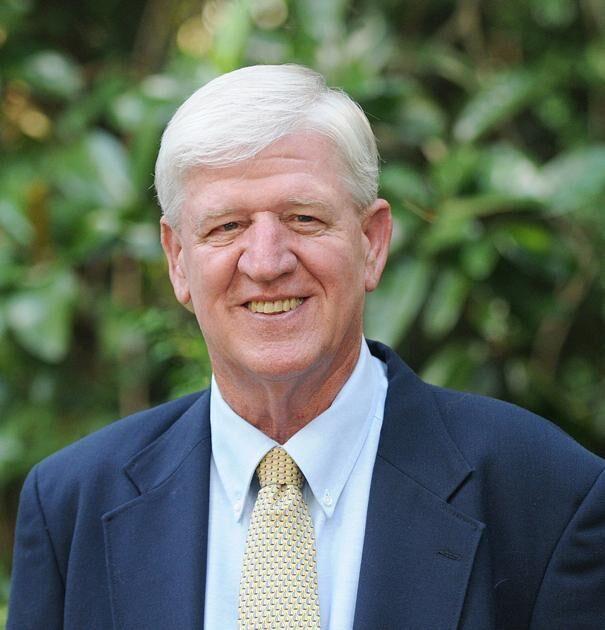 "Summerville is a special place. I was born and raised in Summerville and I raised my family here as well," Waring said. "Summerville has a lot of good people, opportunities and businesses packed into our town limits. We are growing very fast because word spreads. As Mayor, I am working with Council to try our very best to maintain the special small town charm we have and still be able to absorb the new friendly faces that want to call Summerville home."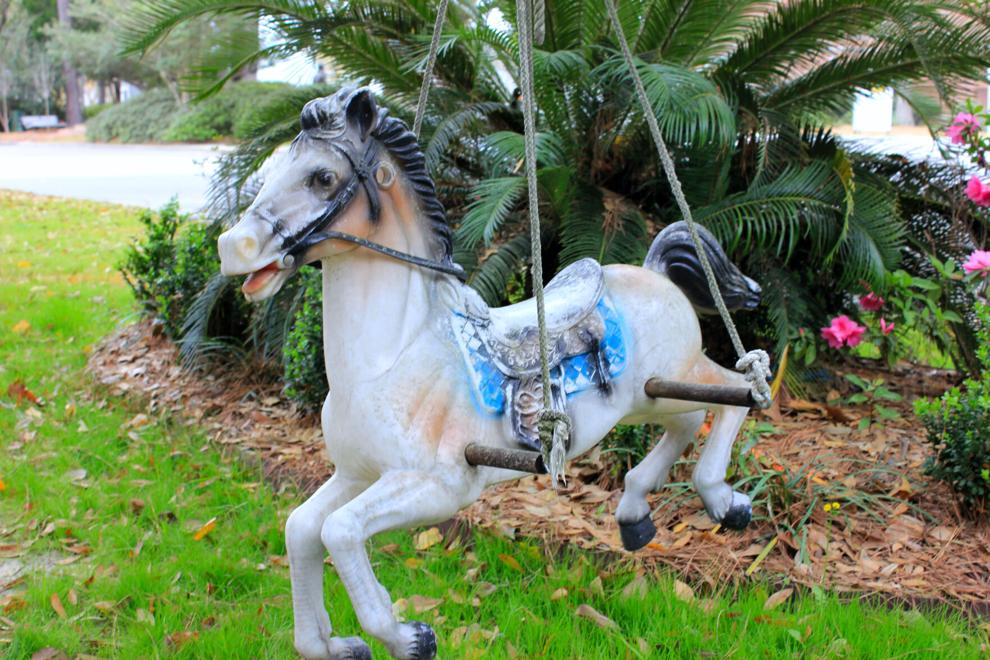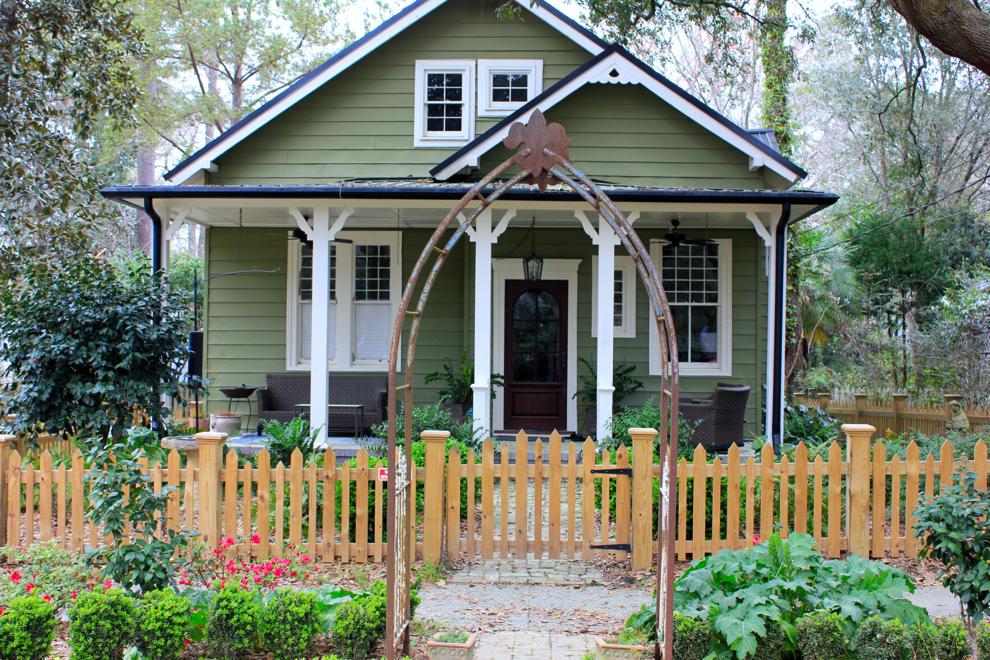 Events
Known for its Flowertown Festival founded in 1972 to support the town's YMCA, the event is back this year. Normally, the festival is in late March or early April, while all the flowers are in full bloom. This year, it's back but slated for October 8-10. With the town's idyllic location and usually cooler temps during the fall, it promises to be one of Summerville's best ever. Putting the CDC's guidelines into place — masks, sanitizing stations and vendor spacing — won't put a damper on the one of the Southeast's largest arts and crafts festivals.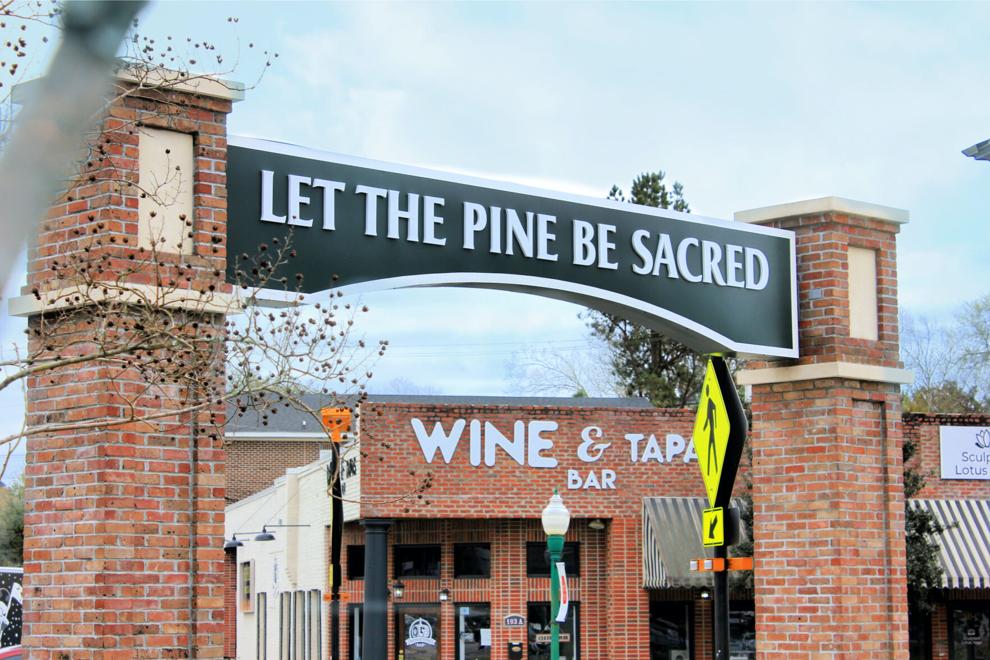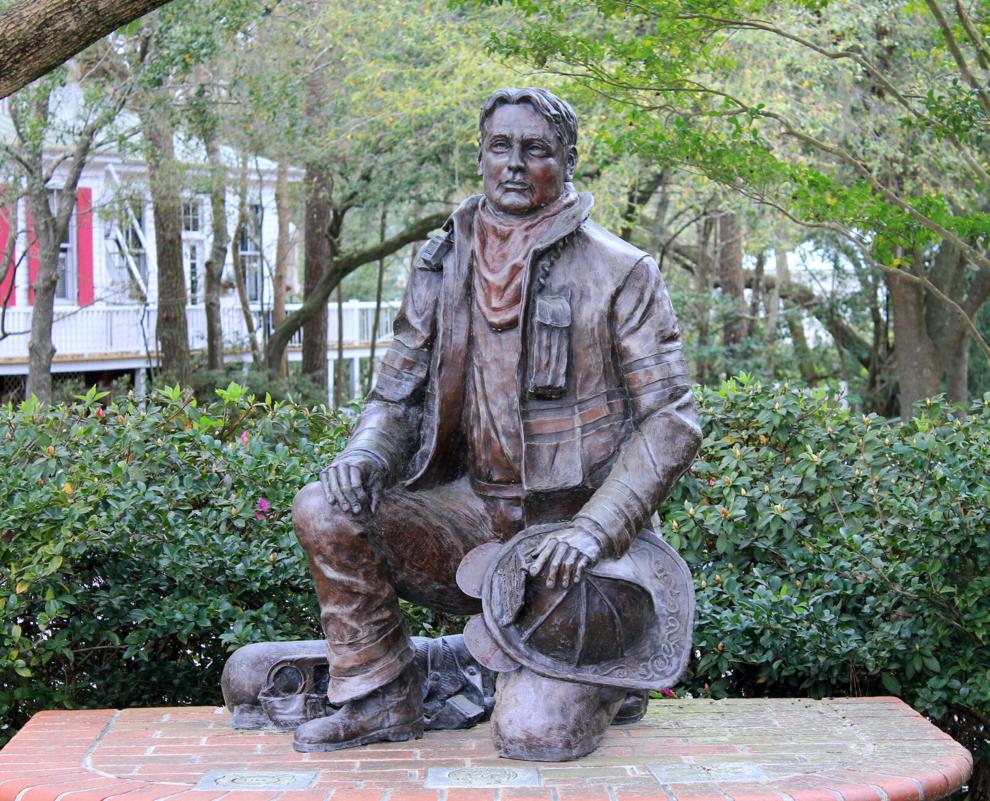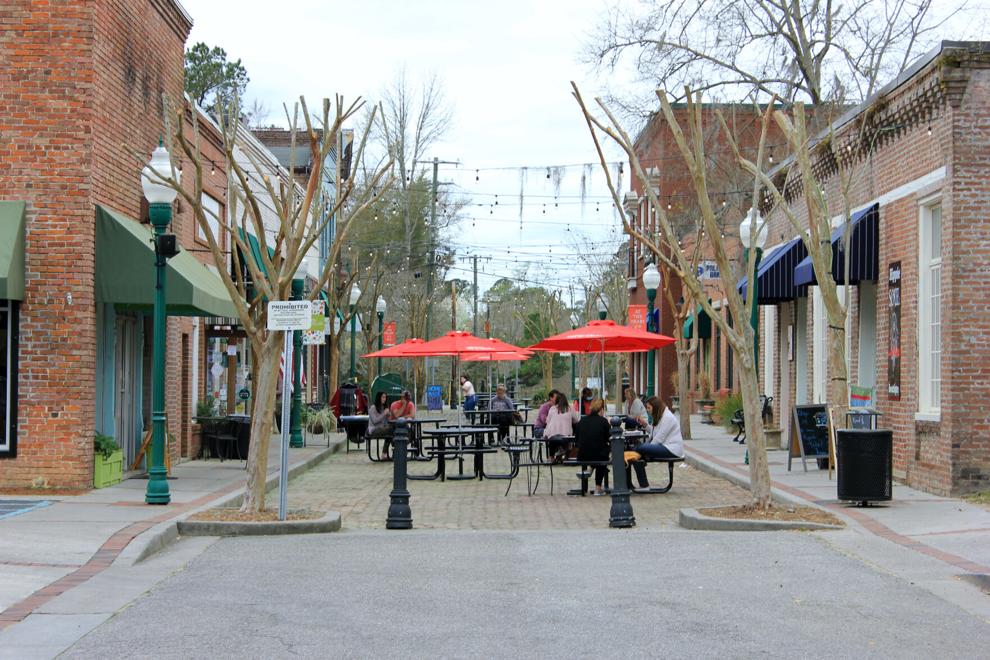 Summerville's unique sculpture collection is like none other. Scattered through the town, Azalea Park and the Gahagan Sports Complex, there are a total of 23 bronze sculptures. "Sculpture in the South," began in 1999, and funds to make this unique addition to Summerville were solely through donations from townspeople and businesses.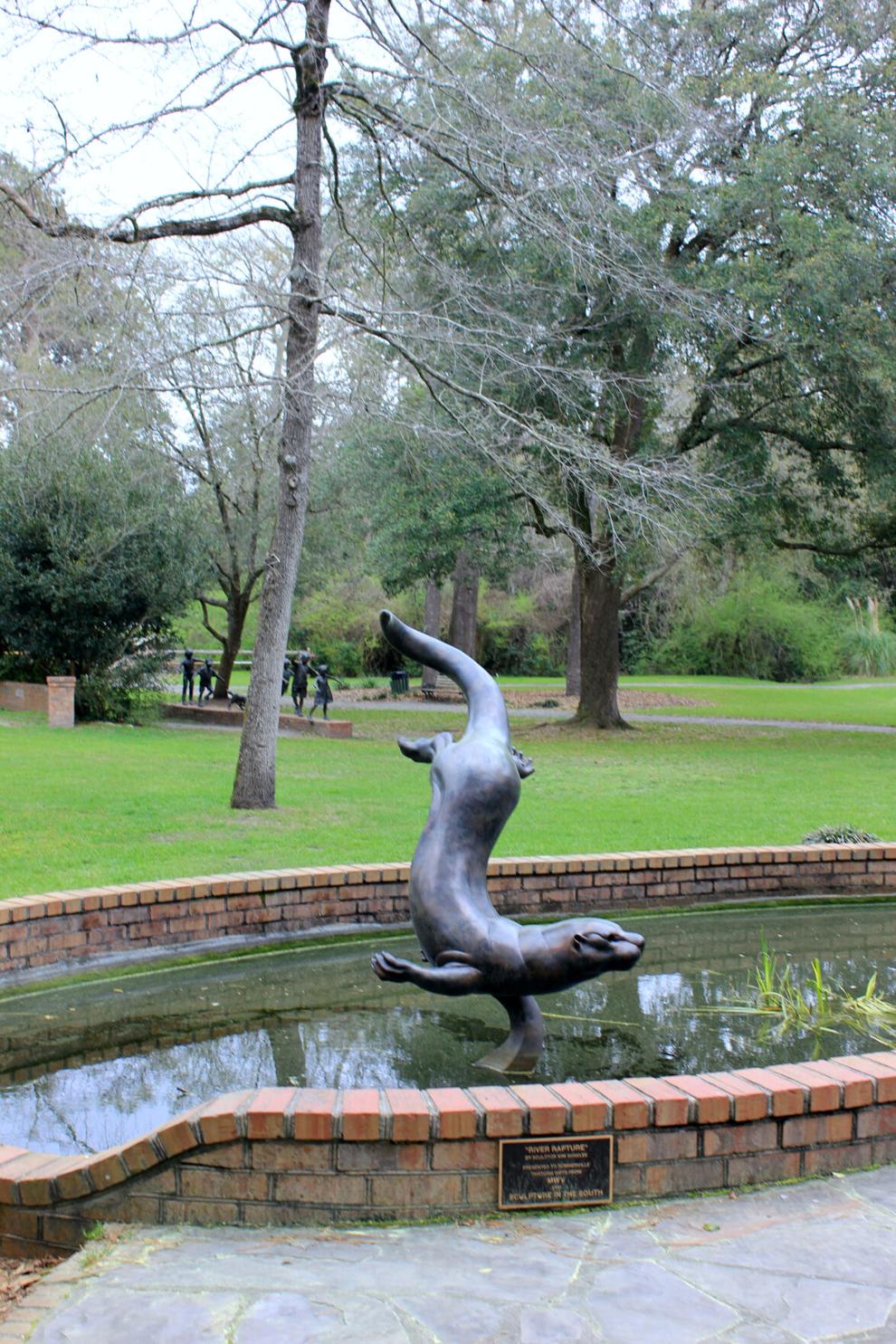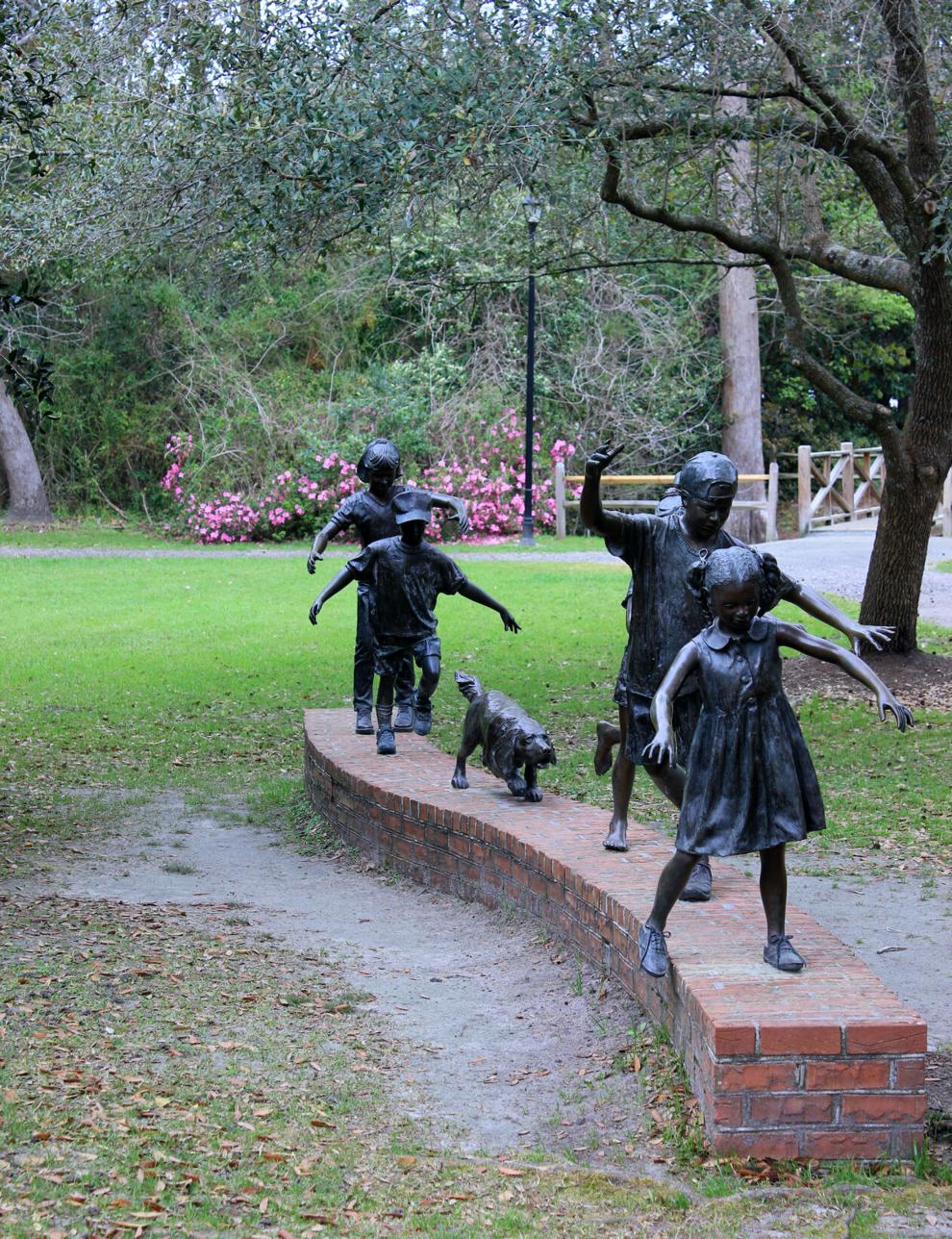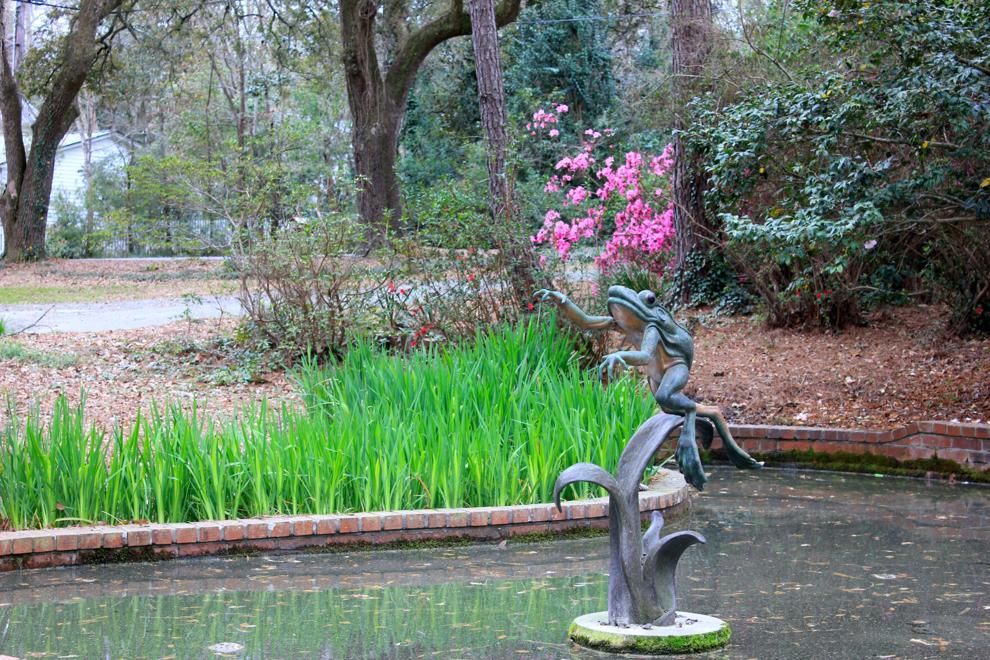 Usually, an event is held every year in Azalea Park to showcase juried sculptors from all over the county and Canada. This year, it is a virtual gallery. The annual event, Spotlight on Sculpture Gala, has been tentatively scheduled for September 24-25.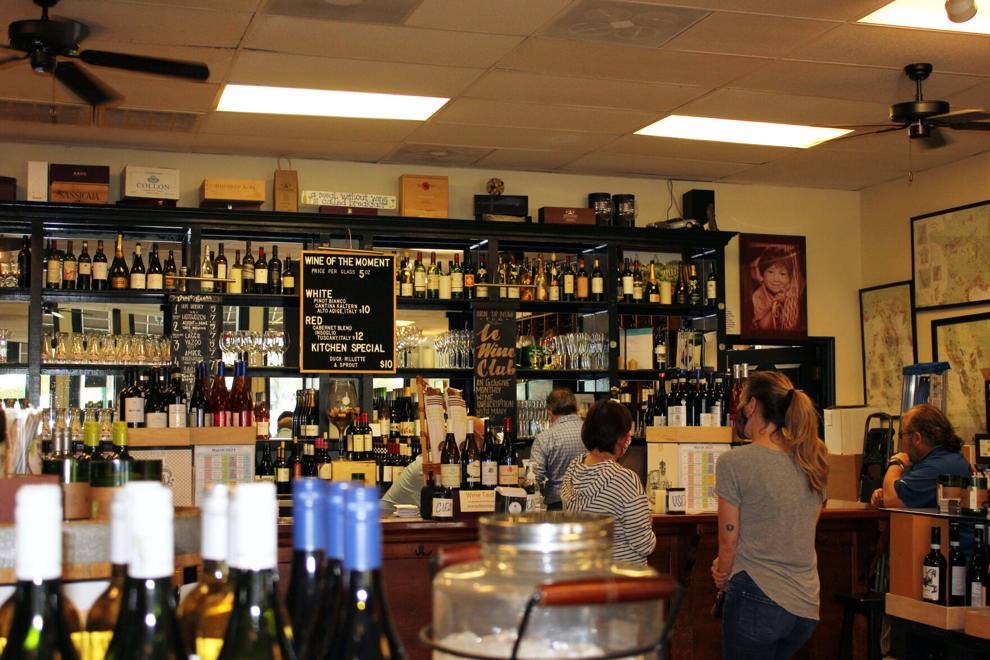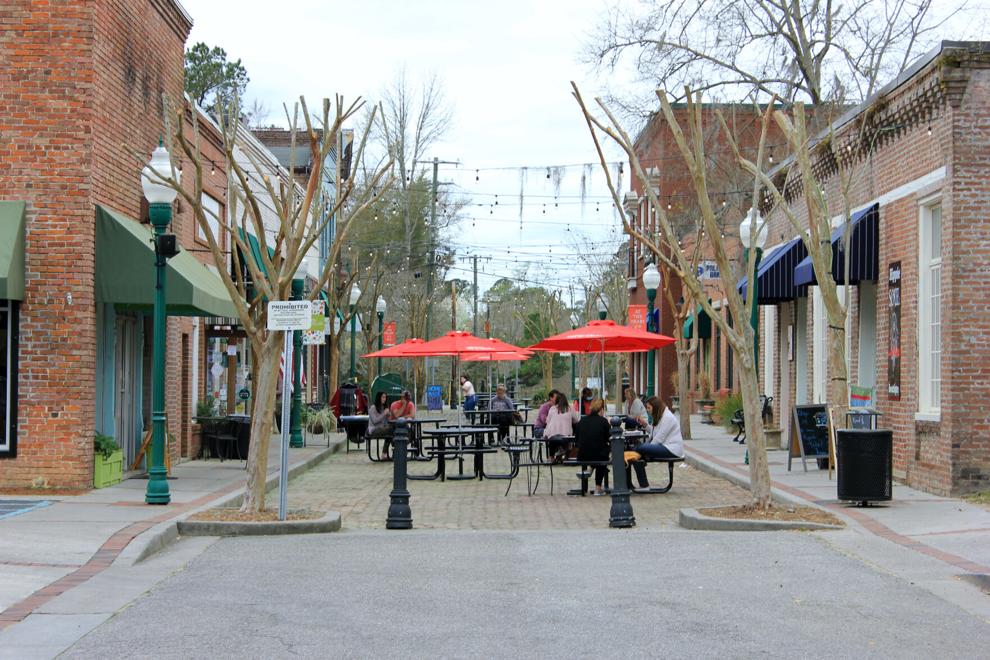 A day in Summerville
If you can't get to main street, Hutchinson Square and Azalea Park soon, browse through my pictorial. A storybook setting with a strong sense of community—Summerville just keeps getting better.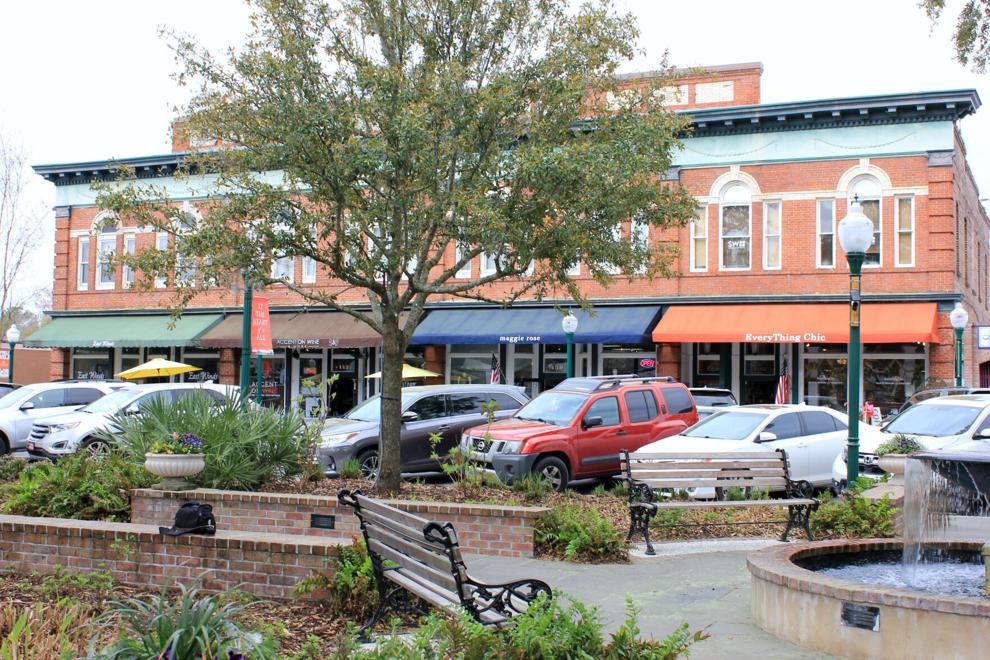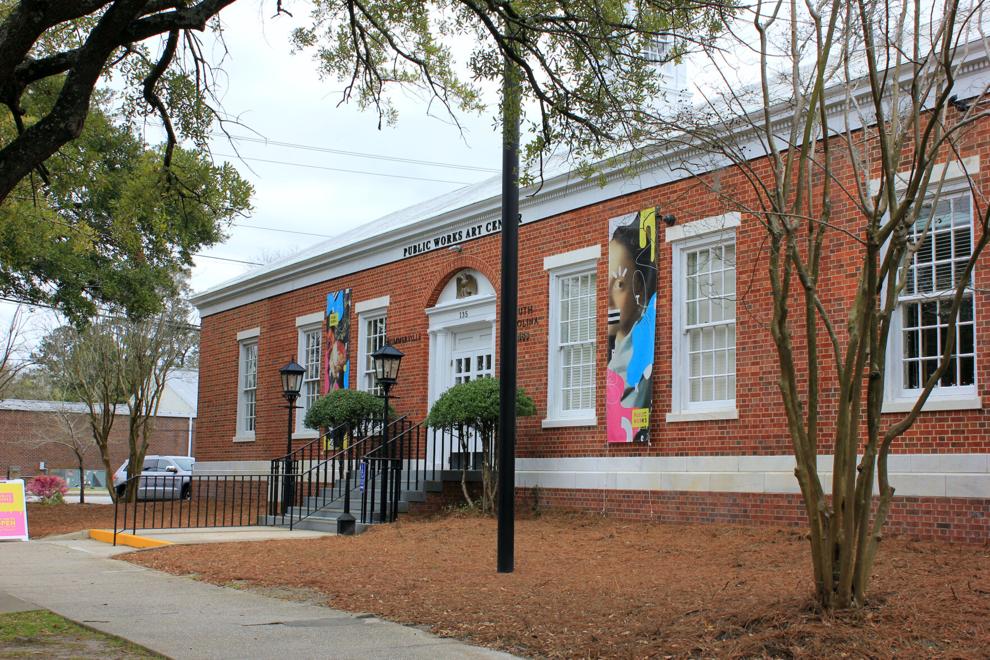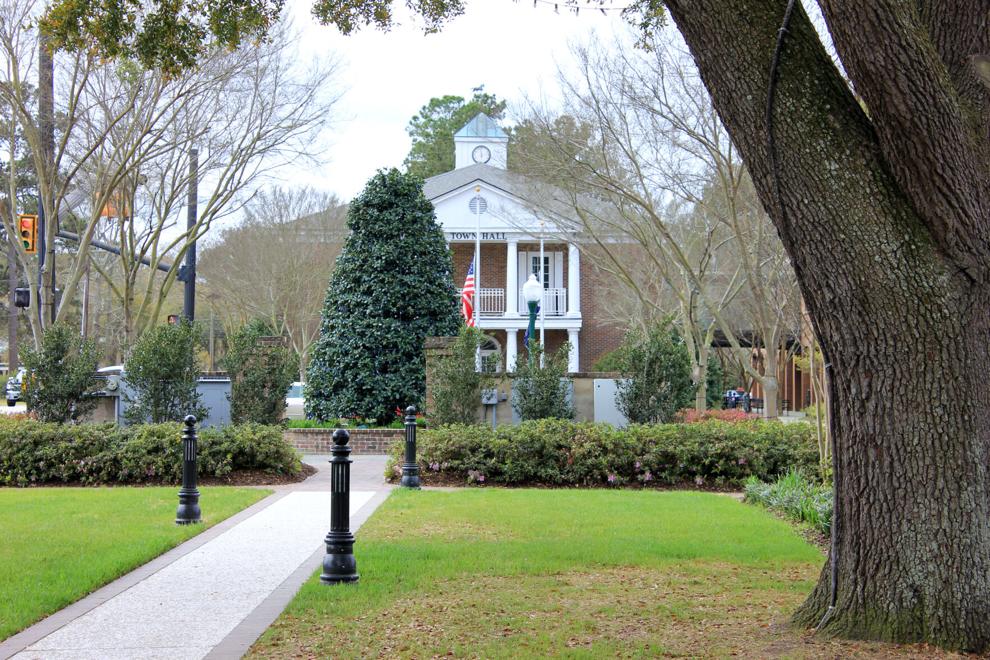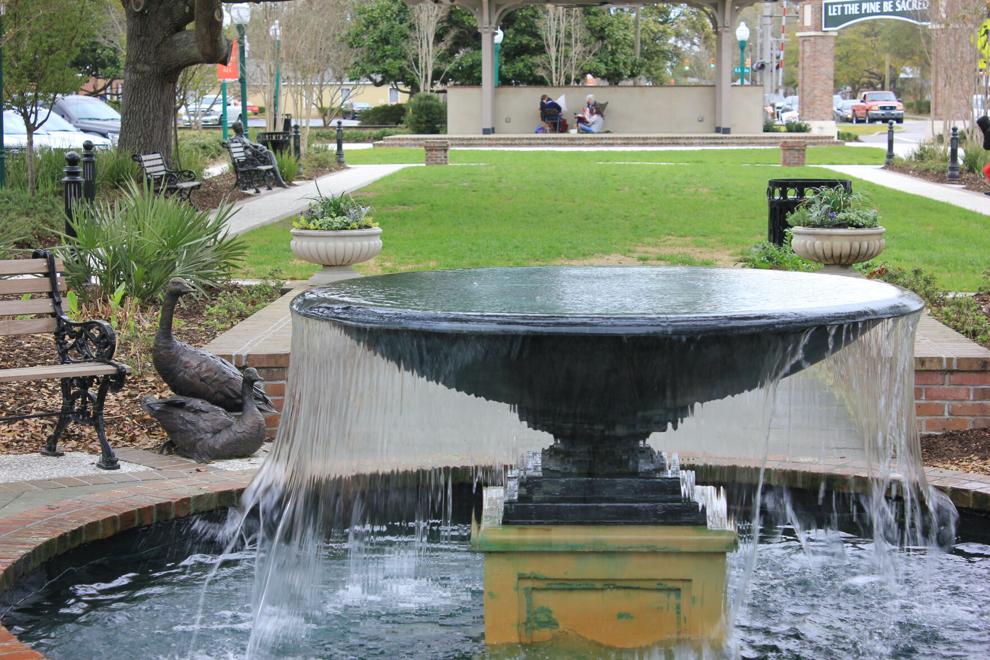 ***
Summerville facts
· Once a small forest ridge known as Pineland Village, Charlestonians escaped to "the Flowertown in the Pines" to relax and rejuvenate from the summer heat, mosquitos and disease. At the turn of the century, Summerville was a resort escape for wealthy Northerners. 
· The railroad modernized the community in the 1800s and the village was established in 1847, which prohibited cutting certain trees without permission.
· In the 19th century, Paris physicians declared Summerville as one of the two best places in the world for the treatment and recovery of lung disorders. What followed was an influx of people seeking help and visitors – Summerville sprung up with businesses and homes.
· The town's official seal is "Sacra Pinus Esto," or "The Pine is Sacred."
· In the late 1970s, Summerville's population was 6,000 people. The Town of Summerville now has nearly 50,000 residents.
· Summerville holds a Farmers Market every Saturday, rain or shine, in historic downtown from 8 a.m. to 1 p.m., from April to November.
· Summerville is in the Guinness World Record for the World's Largest Sweet Tea on National Iced Tea Day, on June 10, 2016. It brewed 210 pounds of local tea from the Charleston Tea Plantation with 1,700 pounds of Dixie Crystals.
· Downtown has approximately 25 vendors along its "Sweet Tea Trail"—from cafes to wine shops to restaurants to boutique shopping, located on and surrounding its main street.
· There are 20 historic homes in the Culbert Community Center in Azalea Park on West 5th South Street. A former resident, Sue Sanders started the self-guided "Sue Sanders Historic Homes and Flowers Walking Tour". Sanders was active in conserving Summerville's beauty by chairing recreation, planning and tree committees. She served as a town council member, was in the Flowertown Garden Club, the Preservation Society, Sculpture in the South and as a concierge at the Woodlands Resort and Inn. She also worked for the Chamber of Commerce to let guests and visitors know about the history of her beloved town. Ms. Sanders died in 2018, and the tour was renamed in her honor.
· Summerville has over 700 homes and buildings on the National Register of Historic Places.