The construction signs are still up, but Summerville Medical Center has completed a key piece of $100 million in updates to its Midland Parkway hospital.
A women's and children's unit is complete, and, as of Monday, teams from two sister sites in the area will consolidate into one.
Labor and delivery services are moving from Trident Medical Center in North Charleston to the Summerville hospital. 
In turn, Trident Medical is freeing up space on its second floor it will now use for heart, lung, brain and orthopedic patients. 
Both hospitals are under the Trident Health umbrella and owned by the Nashville-based HCA Healthcare. 
The plan to merge the medical units and move all women's and children's care to Summerville began with construction about two years ago. A new tower opened in November. The last of the projects was completed in June.
In all, 35,000 square feet have been added to the hospital. 
Summerville Medical said its leadership was trying to create a "home away from home" feeling with its renovations. With 124 beds, the Flowertown hospital is one of the smallest in the Charleston region. But the population in the surrounding area has been on the rise for years, and HCA is looking to match that growth to a town that is quickly attracting young families.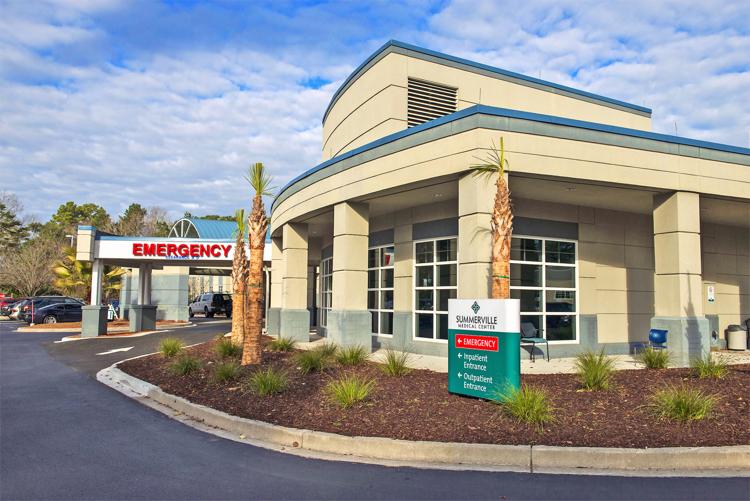 "We are experiencing significant growth in the Lowcountry," Lisa Valentine, CEO of the medical center, said in a statement. "As a result, Summerville Medical Center is growing our facility, our services and our team so that moms and babies can receive excellent care in their own community."
Dr. Beth Cook, the hospital's medical director for women's services, said renovations have resulted in more workspace, including enough operating rooms to accommodate the hospital's 15 OB/GYN physicians.
"I think our community deserves it," Cook said.
It was quiet in the unit one afternoon a week ago, but the team had recently wrapped up a rush of deliveries — it was just about nine months after Hurricane Florence. The lights are dim in the new neonatal intensive care unit, where newborns come to be monitored and treated. Parents and family anywhere can watch live video from cameras fixed to the side of the clear, plastic cribs.
Summerville Medical is aiming to earn a "Level 3 NICU" designation, which means it can care for the smallest and sickest babies. The Medical University of South Carolina has the highest rating in the area, and is opening a standalone hospital to care for women and children in downtown Charleston this fall.
Up until now, Trident Health medical professionals have had to float between the two hospitals, which are separated by six miles and heavy traffic on Ladson Road. 
Angel Bozard, an assistant vice president of women's and children's services, said the hope is that services will improve once the 79-person staff, mostly nurses, is under one roof all the time. 
"It's not two sets of strangers coming together, it's one family," she said.