Summerville is getting a much-needed conference facility in the growing Nexton development.
The 5,000-acre mixed-used community that could have well over 6,000 houses and apartments, as well as retail and office space. It's east of downtown Summerville, on the other side of I-26. 
An eight-story Hilton Garden Inn and Homewood Suites and conference center will be built at 406 Sigma Drive. The dual-branded hotel will have 250 guest rooms and share 14,000 square feet of event space, along with lobby and other amenities.
Project managers and town officials gathered at the site Thursday for a groundbreaking ceremony. They heralded the new hotel as the tallest building not only in but Berkeley County as well, at 93 feet.  It's expected to open in summer 2020.
The developer is Lowcountry Hotels, which owns several other properties in the Charleston area.
"Summerville has been on our radar for the past six years, and we finally found the perfect location at Nexton," Lowcountry Hotels director Dan Blumenstock said in remarks before the traditional shovels were hoisted. "This will be the largest hotel conference center in Berkeley County, serving the needs of the local business community."
The biggest space will be a 7,000-square-foot grand ballroom on the first floor, with oversized doors for vehicle access. A 3,400-square-foot ballroom is on the second floor. The center will have an onsite audiovisual staff to help with meetings.
The new facility will also have a full-service restaurant and on-site catering department, bar and lounge, resort-style pool with cabana, outdoor putting green, fitness center and business center.
Company president Scott Fennell said they looked for a hotel site in the Summerville area for several years before settling on Nexton.
"There is no question Nexton is ideally situated near leading employers and attractions," he said.
Brent Gibadlo, Nexton's general manager, welcomed the investment.
"The conference center is a reflection of our efforts to foster this growing job corridor, and to bring more conveniences to businesses and residents of Berkeley County," he said.
Gary Finnell, Hilton's senior director of development, said the lodging giant has been particularly interested in the Summerville area because it's "one of the fastest-growing areas in the Southeast."
Summerville Mayor Wiley Johnson pointed out that the town's population has increased by about 10 percent in the last two months – to about 50,000 — with the annexation of two planned-unit developments. He said a selling point is their top-rated fire department.
"We're just trying to keep up with infrastructure," he said.
Berkeley County Supervisor Bill Peagler called the project "definitely first class" and noted that it will add to the county's tax base.
Frampton Construction CEO Chad Frampton said he would do his best to get the project done within 20 months.
West Ashley opening
The TownePlace Suites that's been under construction in West Ashley near the Citadel Mall is now checking in guests.
Marriott announced the opening of the 112-room, extended-stay hotel at 805 Orleans Road, between Savannah Highway and Sam Rittenberg Boulevard, late last week. The property is owned and managed by CN Hotels of Greensboro, N.C.
The one-and two-bedroom suites come with kitchens, with a complimentary hot breakfast in the common area and free coffee around the clock. Other amenities include an outdoor pool, a fire pit, an exercise room open 24 hours per day, laundry facilities and a 16-person meeting space.
Tourism awards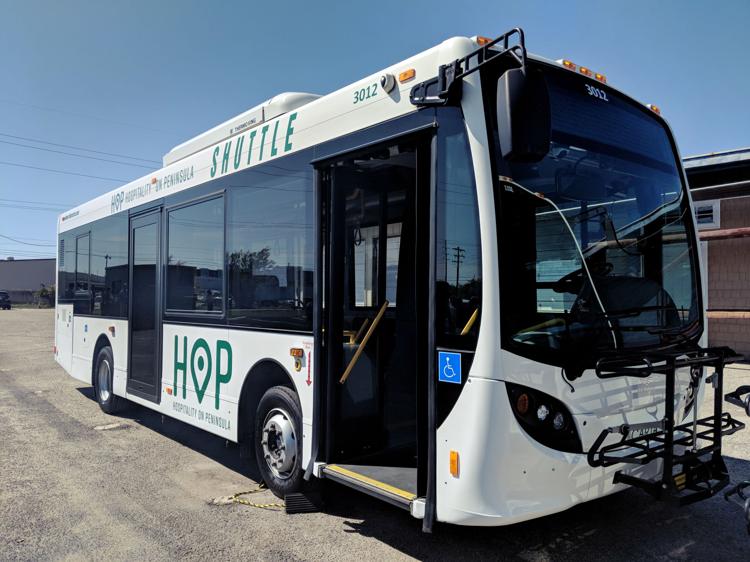 Parking and transportation are major concerns for Charleston tourism leaders, both for visitors and for those who work in the city's many hotels and restaurants.
So it was only natural that the Charleston Area Convention and Visitors Bureau — which represents one of the city's biggest industries — presented its annual Lawrimore-Craven Leadership Award last week to a man who has been leading the drive to look for solutions.
The award went to Ron Mitchum, executive director of the Berkeley-Charleston-Dorchester Council of Governments and chairman of the region's CARTA bus service.
Mitchum and staff coordinated with the city of Charleston to start a shuttle service to the peninsula for hospitality workers this spring, and more park-and-ride sites are being planned.
Shuttle services are even more needed since the city recently doubled prices and extended the hours of its downtown parking meters.
CVB also recognized several community leaders with Golden Pineapple Awards for their impact on tourism.
Ralph H. Johnson VA Medical Hospital, for helping veterans get jobs in the hospitality industry.
Joan Robinson-Berry, the recently transferred vice president of Boeing South Carolina, for the expanding aircraft plant's impact on tourism.
Duane Parrish, director of the S.C. Department of Parks, Recreation and Tourism, for accomplishments including upgrading state parks.
Linn Lesesne, vice president of sales and public relations for Charming Inns, for her success with the luxury travel market program.
Four CVB employees who have been with the group for more than 10 years were also recipients. They were Jennifer Aiken Cecil, sales manager; Tish Jaynes, accounts payable accountant; Chimeca Everette, accounts receivable accountant; and Patrick Alderson, data management coordinator.