A Charleston-area accountant who siphoned off some $750,000 from her employer said Friday that she was owed the money because she worked so much.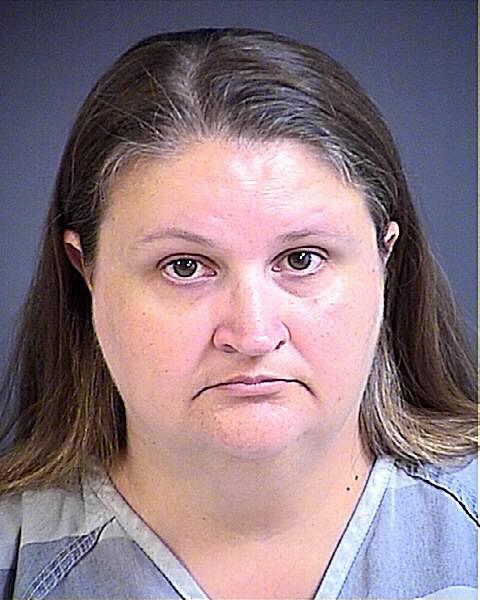 A federal judge didn't buy it and sentenced Donna Haynes, 48, to 30 months in a federal women's prison and restitution when she gets out.
Haynes, of the Summerville area, was an accountant and human resources manager for Community Management Group, which manages more than 100 neighborhood associations in the Charleston area. She admitted in a plea agreement to diverting more than $750,000 over five years into two personal bank accounts.
In a sentencing document submitted before the hearing, assistant federal public defender Ann Briks Walsh asked U.S. District Court Judge Richard Gergel to allow Haynes to stay out of prison to try to pay restitution. She already spent five weeks in the Charleston County jail after her arrest. Haynes claimed she worked more than 80 hours a week, was under a great deal of stress and intended to repay the money until she got in over her head.
"If she had been paid an hourly salary, she believes she would likely have earned the amount of money that she took," Walsh said in the memorandum. "She felt that she directly contributed to the success of CMG in many ways — and she helped make the owner rich."
Gergel scoffed at that argument.
"I don't think it is a legitimate overtime payment," he said. "This was a very elaborate, methodical crime."
Walsh said Haynes used the money to buy her family gifts to make them proud of her, and she hoped that would make her mother "say one nice thing about her."
Federal prosecutor Rhett DeHart with the U.S. Attorney's office said she spent it on clothes, vacations and eating out. The money is gone, he said.
No association money was at risk, because those funds are kept in separate accounts managed by a separate team on a separate accounting system with confirmed internal controls, CMG owner Steve Peck told Gergel. He said insurance repaid some of the losses, but the biggest damage was to his reputation, as he lost accounts after being unfairly blamed for the theft of his company's own money.
"There are few things that cut harder and hurt more than to have one's trust violated," Peck told the judge. "Our reputation was irreparably damaged."
He said he paid her well and didn't ask her to work overtime as she claimed.
Haynes offered a few sentences of apology.
"I'm very ashamed," she said. "I'm so sorry. … I never meant to hurt the company."
Haynes pleaded guilty to wire fraud and tax evasion between 2009 and 2014. The maximum sentence is 20 years, and 27 to 33 months is the recommended minimum. Gergel sentenced her to 30 months on each count, to run concurrently, followed by repaying her former employer $500 a month, if she can find a job.
Gergel approved Walsh's request that Haynes serve her time in the federal women's prison in Alderson, W.Va., where Martha Stewart was incarcerated in 2004 after being convicted of insider trading.
Haynes also owes almost $200,000 in taxes to the IRS, and that debt will remain until she repays the money she stole, which nobody predicted was likely to happen.