Lawsuits and investigations tied to the failed V.C. Summer nuclear project have fueled a roughly $7 million spike in legal bills at Santee Cooper this year, forcing the utility to cover the shortfall to shore up its budget.
The request for contingency funds was made at the state-run power company's first board meeting this week under new chairman Charlie Condon. 
"So this is 9 million in lawyer bills, and we had budgeted 2 million," said Condon, a Mount Pleasant attorney and former state Attorney General. 
"Yes, sir," replied Santee Cooper finance chief Jeff Armfield, who asked that the extra money be included in the 2018 budget.
The original spending plan approved last year allocated $2.143 million for legal expenses for 2018.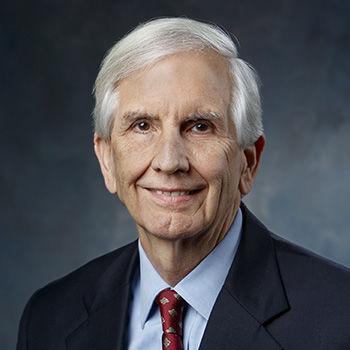 "We're talking three, four, five times what we estimated," said Condon, who was appointed to the Santee Cooper board by Gov. Henry McMaster. McMaster has pushing to sell the utility.
Condon also noted that Santee Cooper is paying "a fairly large number of criminal defense lawyers," including counsel for former CEO Lonnie Carter, who retired shortly after the V.C. Summer project collapsed. Carter could not be reached for comment this week.
Numerous civil lawsuits have been filed since Santee Cooper and South Carolina Electric & Gas halted work on two nuclear reactors in mid-2017 after sinking about $9 billion into the troubled project. No one has been charged criminally.
Condon did not identify the defense lawyers who are billing the Moncks Corner-based utility, though he said he recognized some of them and that they're "terrific" at their jobs. The Post and Courier has requested the names and other information.
Condon also said he's been told that the going rate for a criminal defense attorney is about $495 an hour. 
"That's way up there. ... To me, from a legal expense standpoint, you're talking some robust figures," Condon said.
Babs Warner, vice president and attorney at Santee Cooper, said she and other staffers underestimated the demand for legal services stemming from the V.C. Summer crisis because it wasn't apparent when they were planning the 2018 budget.
"There are Santee Cooper directors, former directors and employees who are subject to the indemnification policy and who have obtained their own counsel though that indemnification policy," Warner said.
She and Armfield said the utility plans to recover some of the legal fees from insurance, estimating that $3.6 million to as much as $5 million could be collected.
The discussion arose after the board approved Santee Cooper's $2.1 billion budget for 2019. The legal office was allocated $9 million for next year.