The holiday season.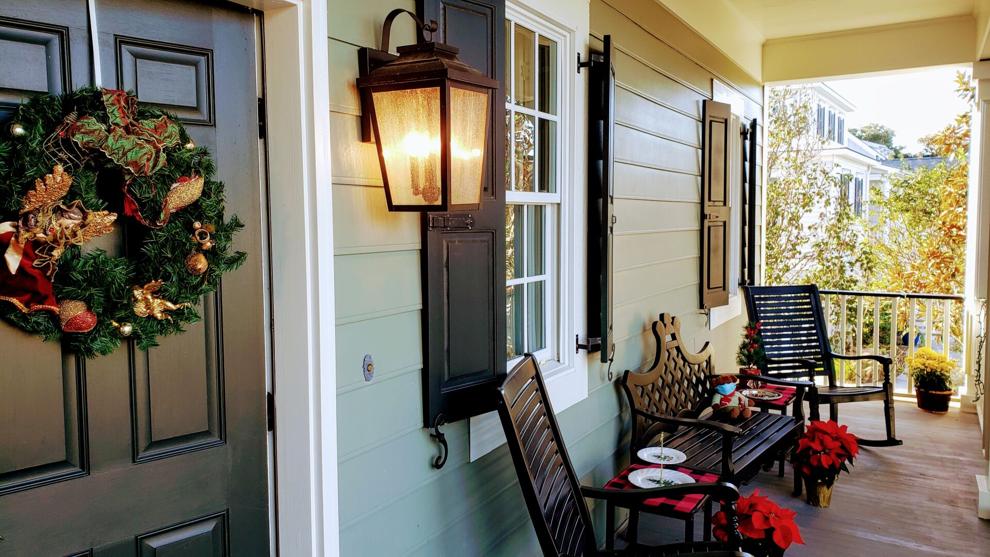 For most of us that means getting together with family and friends nearby. For others, it means making plans to drive or fly. Whatever the case, there is a feeling about it—a festive atmosphere. A time to slow down. Reflect about the past year and be grateful.
As we hear about rising numbers regarding the pandemic, many of us are staying home and staying in. According to where one lives, restrictions may be in place that are a definite deterrent for traveling. Watching the news after Thanksgiving, a traveler coming back from a family Thanksgiving celebration said: "I'm not doing this (flying home) for Christmas. It's not worth it...not worth the stress."
Still others who plan accordingly, feel that the risk is worth it. Deciding which choice to make during this ever-evolving, already stressful time in our lives is difficult. Most medical experts who have weighed in about travel during the holiday, overwhelmingly say: Avoid travel if possible.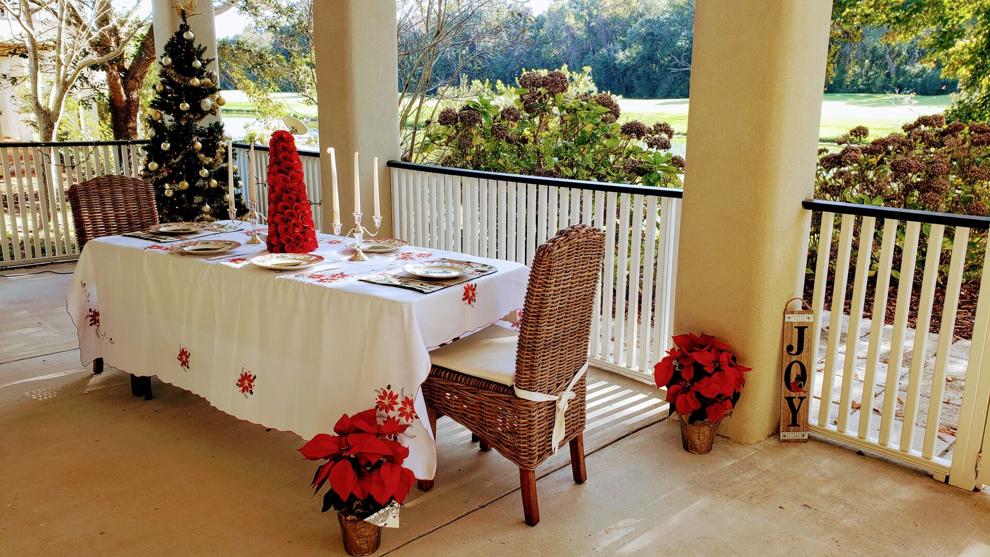 Making this time of year special is still important. Making home reflect the season helps. Face Time helps. Showing off holiday décor and our holiday spirit to family, virtually, helps us appreciate our loved ones and home even more.
Deck the halls and spruce up home spaces
We are fortunate here in the Lowcountry with our temperate climate to celebrate Thanksgiving and Christmas outdoors. This year, Thanksgiving temps were in the 70s. What better way to spruce up the spaces and practice safe holidays gatherings than to do so in our outdoor spaces. Outdoor entertaining is the norm here – almost year-round. And we could all use a little normal these days.
I reached out to a few Realtors who have listings with beautiful spaces geared toward taking it outside. From Johns Island to Mount Pleasant to the Isle of Palms, these homes have extra special spaces that make socially distancing elegant and stress-free.
A Christmas movie setting
"The home at 4318 Hope Plantation Drive could be used for a Christmas movie," said Maraide Sullivan of Keller Williams. "When you enter the wide, welcoming foyer you can almost hear 'I'll be home for Christmas!'"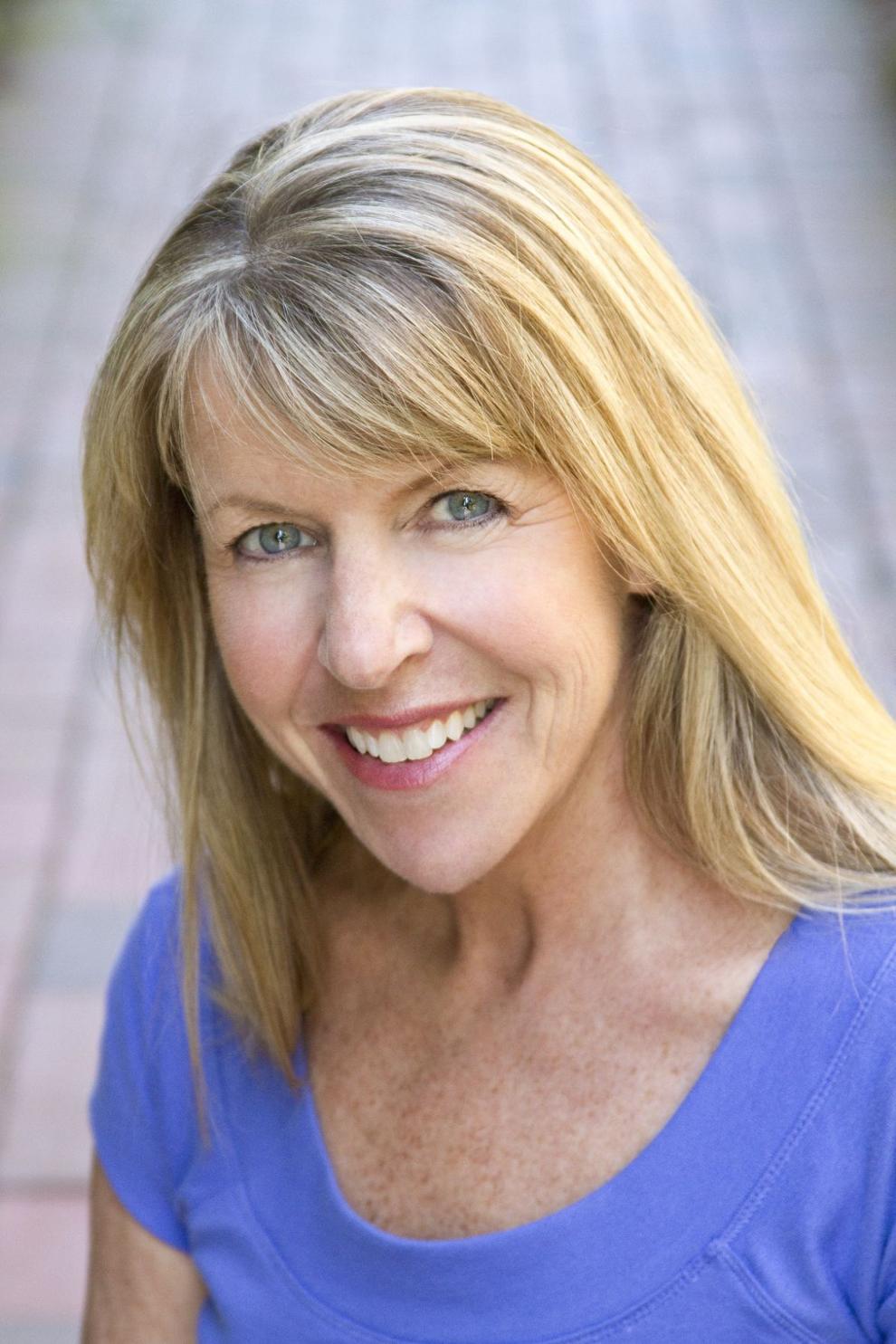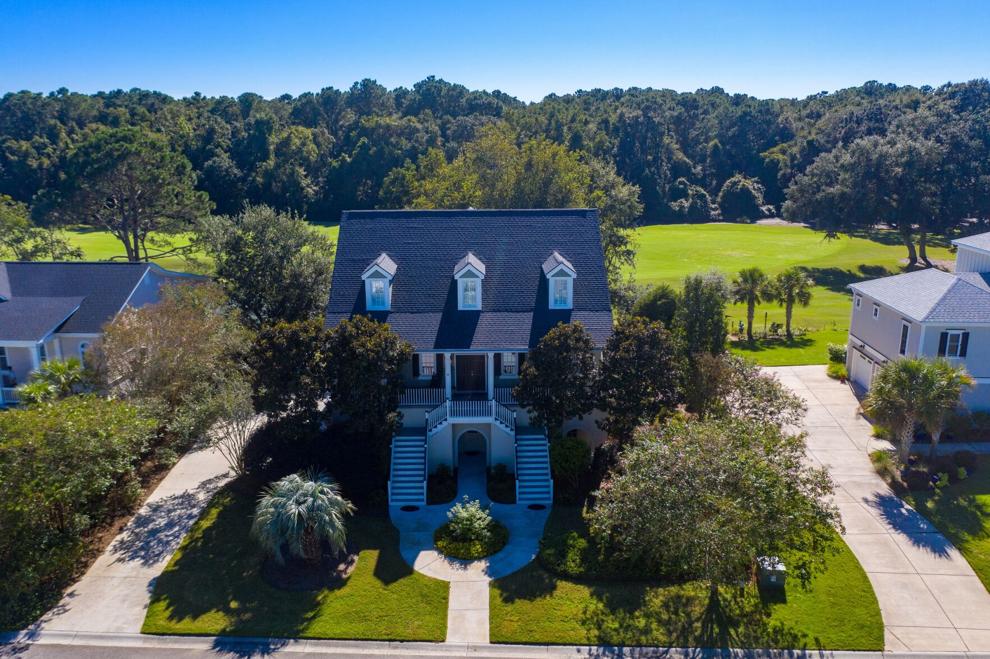 The 3,336 square foot home is located in the gated community of Kiawah River Estates in Johns Island.
"There are no vacation rentals here and there are over 300 properties. Of those, there are 100 vacant lots privately owned. There are not many pre-owned homes for sale and I keep a list of potential buyers to alert them when one comes on the market," Sullivan said.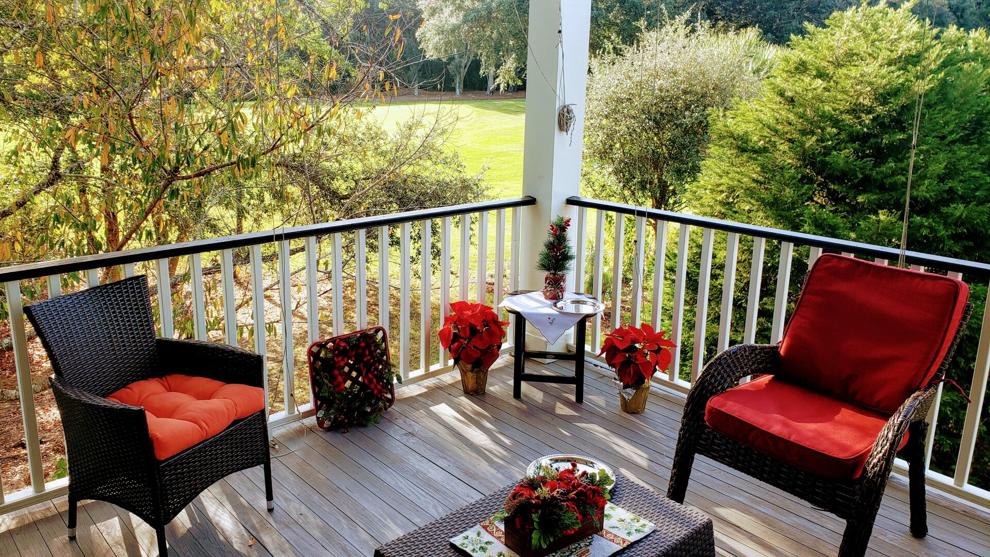 The high-demand neighborhood comprises mainly custom-built homes and presently, there are approximately 30 lots for sale. Sullivan who lives in and loves Johns Island said the small community has realized an influx of buyers, from both near and far during the pandemic.
"There has been an increase of people moving here from Kiawah, Seabrook and Mount Pleasant," Sullivan added. "It's convenient to downtown, you can enjoy world-class golf, tennis, the beach, boating and shopping at Freshfields Village. This community is a different experience, it's more relaxed and you can spend time in nature and engage in outdoor sports. The volunteer spirit on Johns Island is vibrant."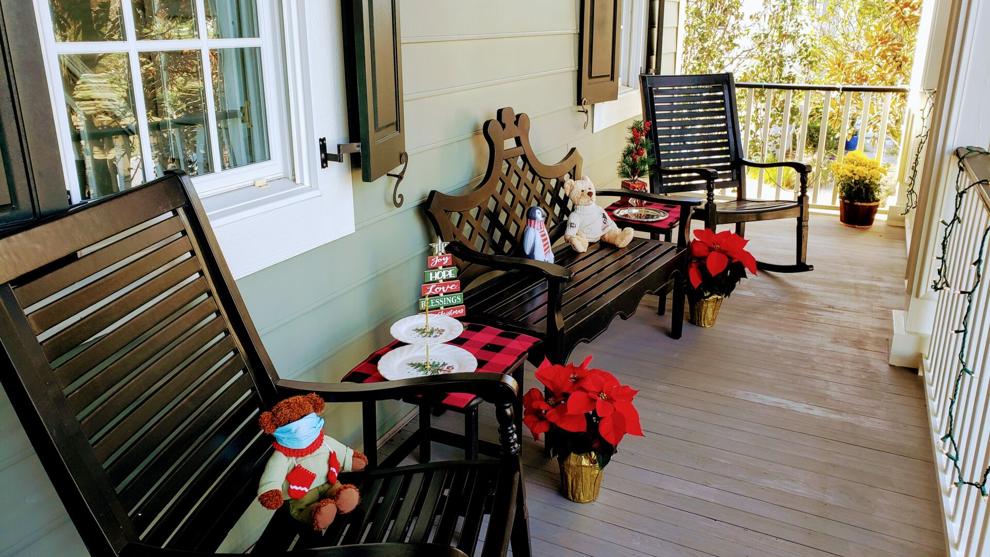 Sullivan's listing takes advantage of all that outdoorsy goodness with three different spaces to take advantage of views, fresh air and dining and entertaining, al fresco. A porch off a spacious sunroom has golf and lagoon views. A lower level covered porch spans the width of the back of the home. The large front porch is a perfect spot for after-dinner coffee, dessert, or a glass of wine at the end of the day. Nearby are walking, running and biking trails and Dockside Park. Or play a round or two of golf at the Oak Point Golf Course.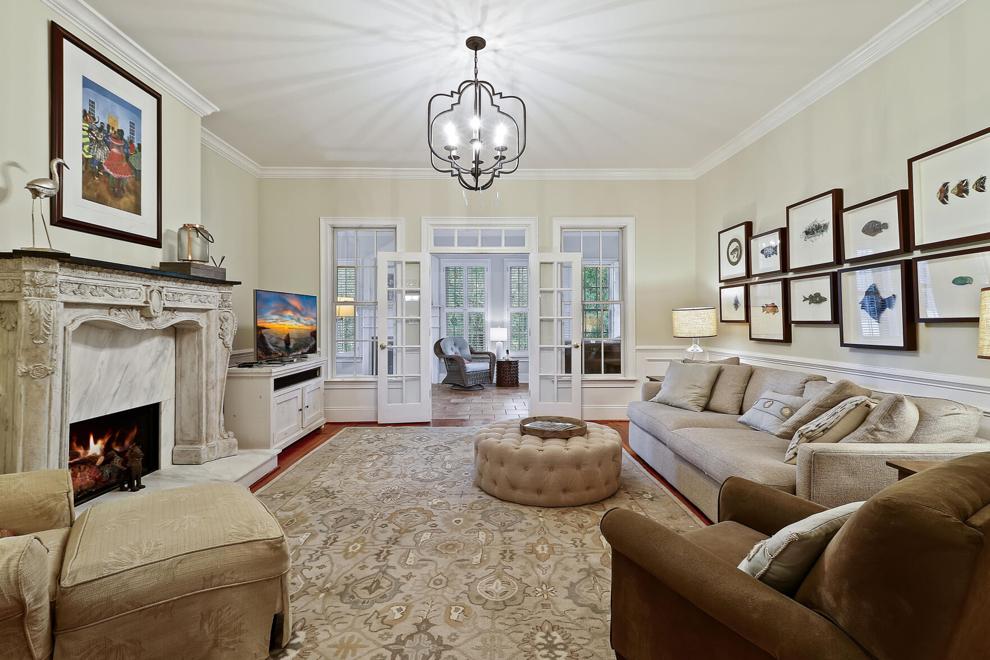 A blend of old and new with its petticoat steps, Charleston-style front porch and an elevator, the home is a downtown Charleston reproduction built by an established family, Sullivan said.
"This is the home of childhood dreams," said Sullivan. "High ceilings, a comfortable living room with fireplace and another fireplace in the sunroom. There are so many lovely, special touches throughout this home. There is a lot of moving within this community too—up sizing or downsizing, no one really wants to leave here."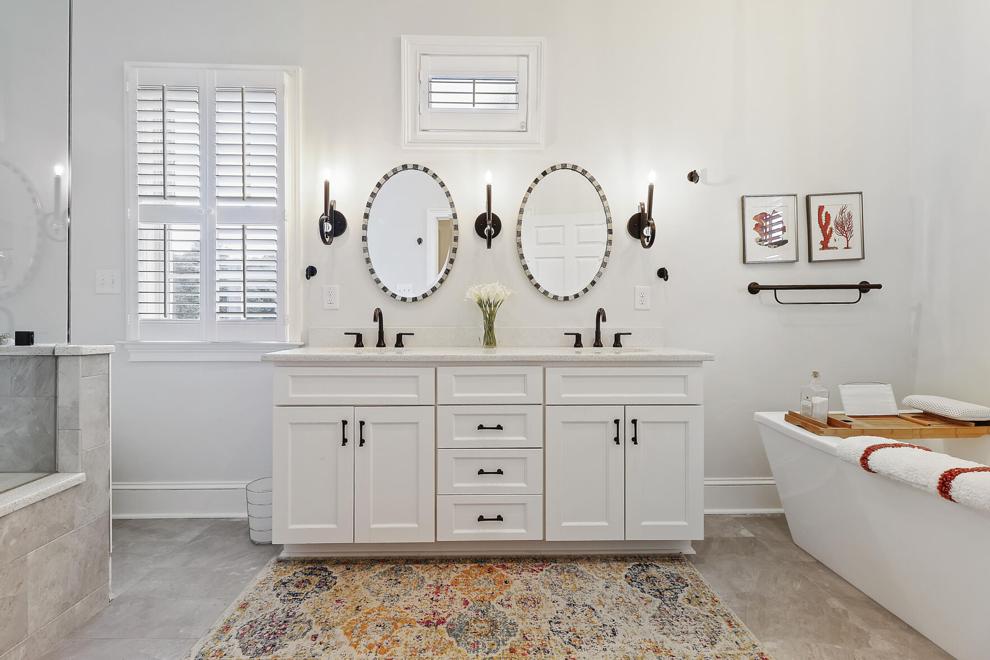 On the southern tip of Johns Island, Kiawah River Estates shares the Kiawah River with Kiawah Island. It's only a mile from the Freshfields Village Rotary, and amenities include a pool, tennis courts, an abundance of activity areas and easy access to crabbing, fishing and kayaking.
"This is a small community and no amenities have been closed," Sullivan said, regarding the community's pandemic guidelines.
The home at 4318 Hope Plantation Drive lists for $698,000.
Wide open spaces in the heart of a village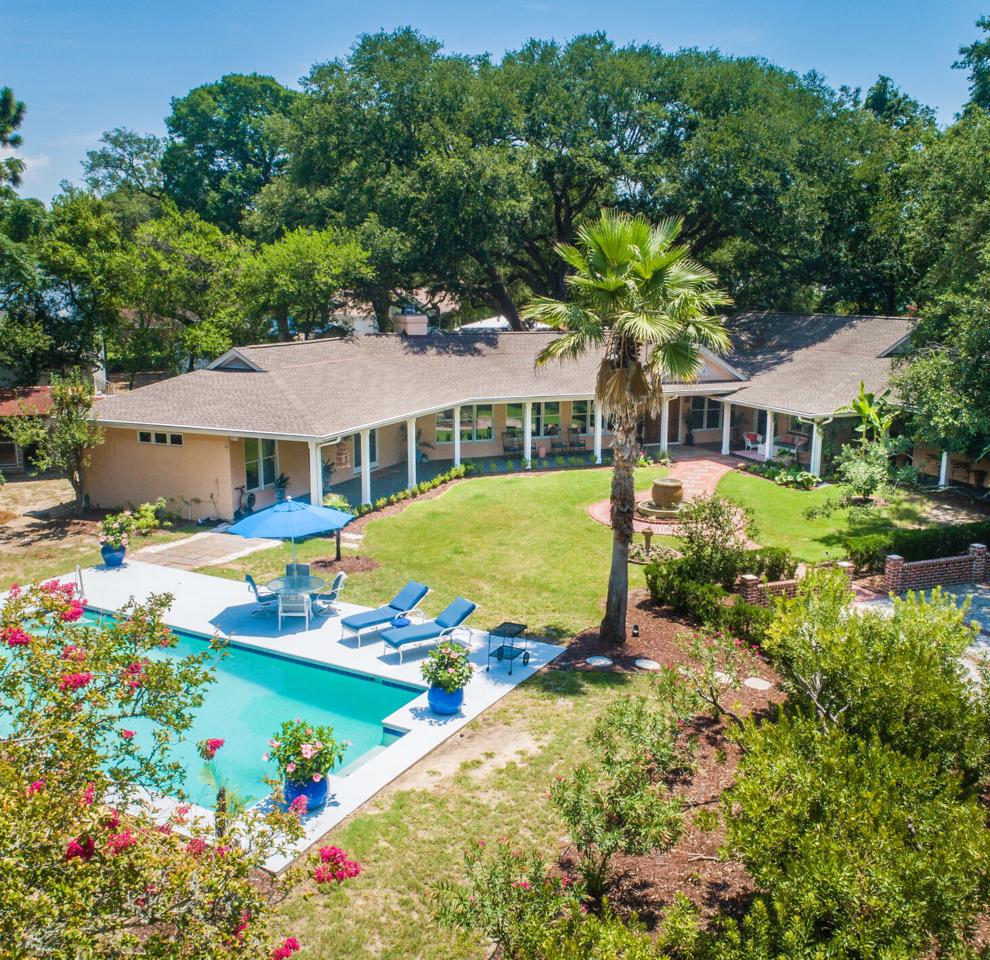 Mount Pleasant's Old Village is off the charts charming. Tree-lined streets, people strolling and walking their dogs. A small street of mom and pop shops and eateries. All that charm has driven home prices up in this tony enclave of Mount Pleasant. Homes here average around $700,000 plus for sale and those that have acreage attached are extra special.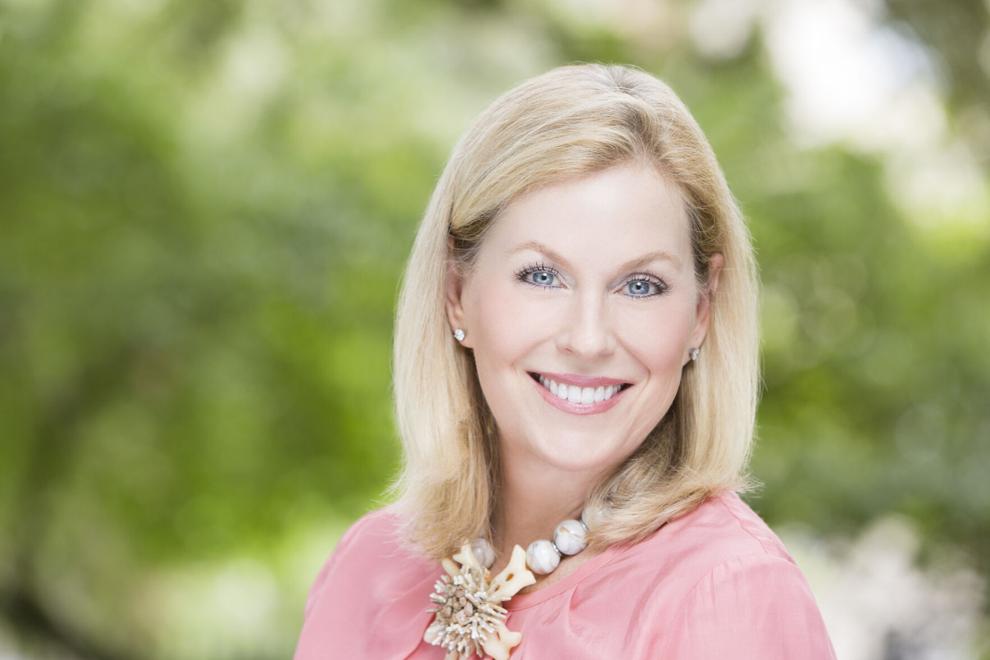 "There is plenty of room to socially distance in this large, sprawling ranch-style home on an acre of land in the Old Village," said Paula Yorke of William Means Real Estate. Yorke co-lists a property at 424 Greenwich Street with Etta Connolly.
"This property is known as 'the birdyard' as named by former property owner and Mayor Francis Coleman," Connolly added. "He raised quail on this property and it has the most amazing old beautiful oak trees."
Coleman, who has a boulevard named after him in Lower Mount Pleasant, was a major influencer in changing the area. Serving as mayor from 1946 to 1960, Mount Pleasant had 1,500 people when he took office. When he left, it had grown to over 5,000.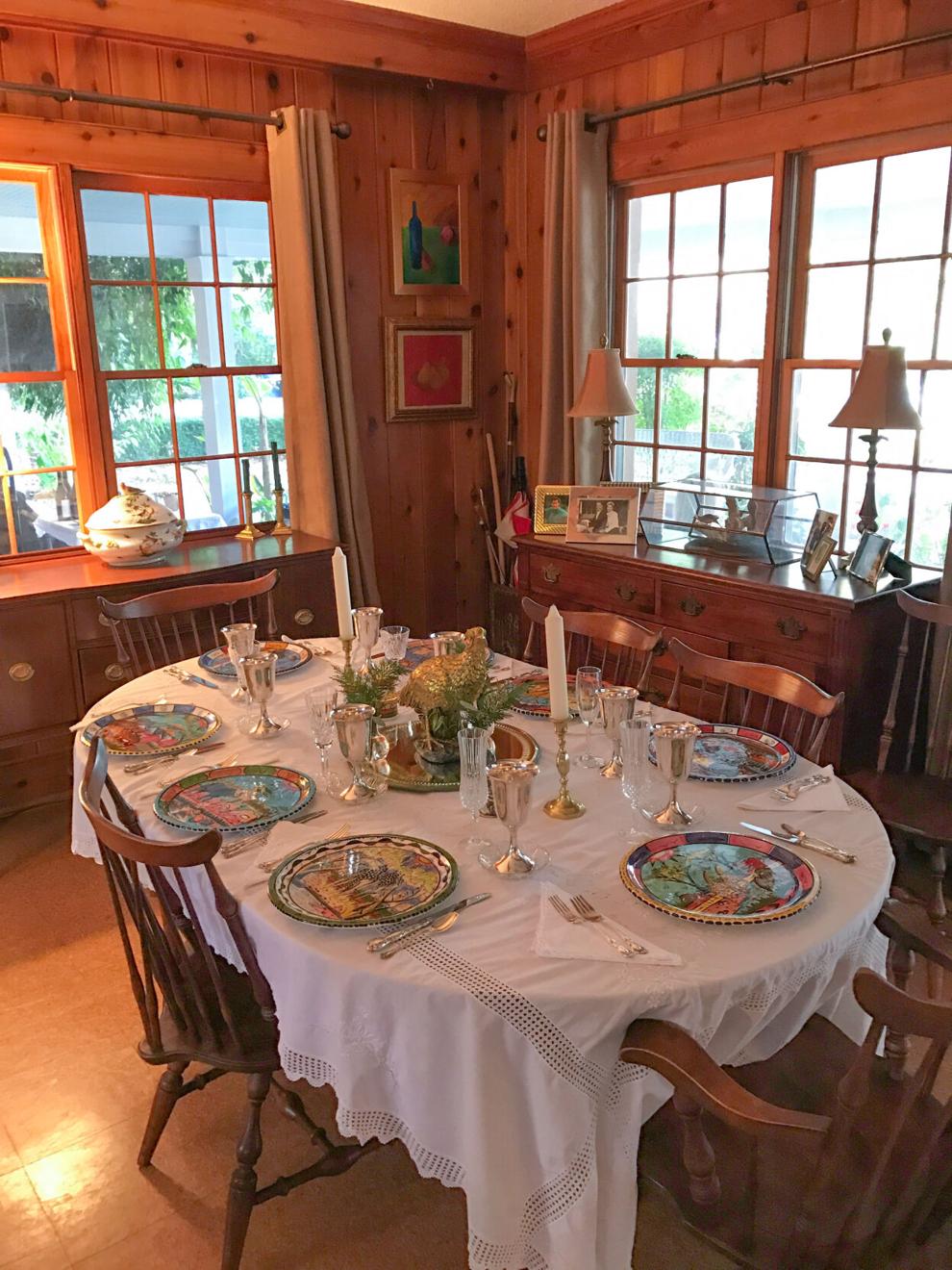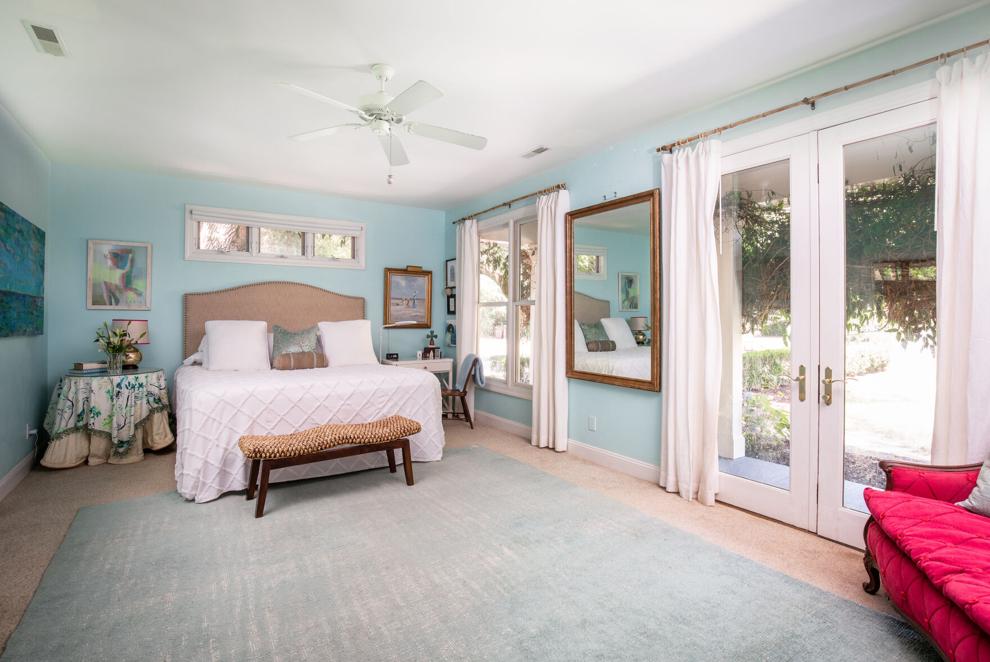 The gracious brick rancher is a mini estate, sitting on nearly an acre of land. Buyers who love one-level living with large-sized rooms and outdoor entertaining spaces will consider this property a rare find in the Old Village. It has the added bonus of being within short walking distance to the Old Pitt Street Bridge and park and its bucolic downtown, historic Pitt Street. The entire right wing of the home is the primary retreat. The left wing has three bedrooms and two full baths.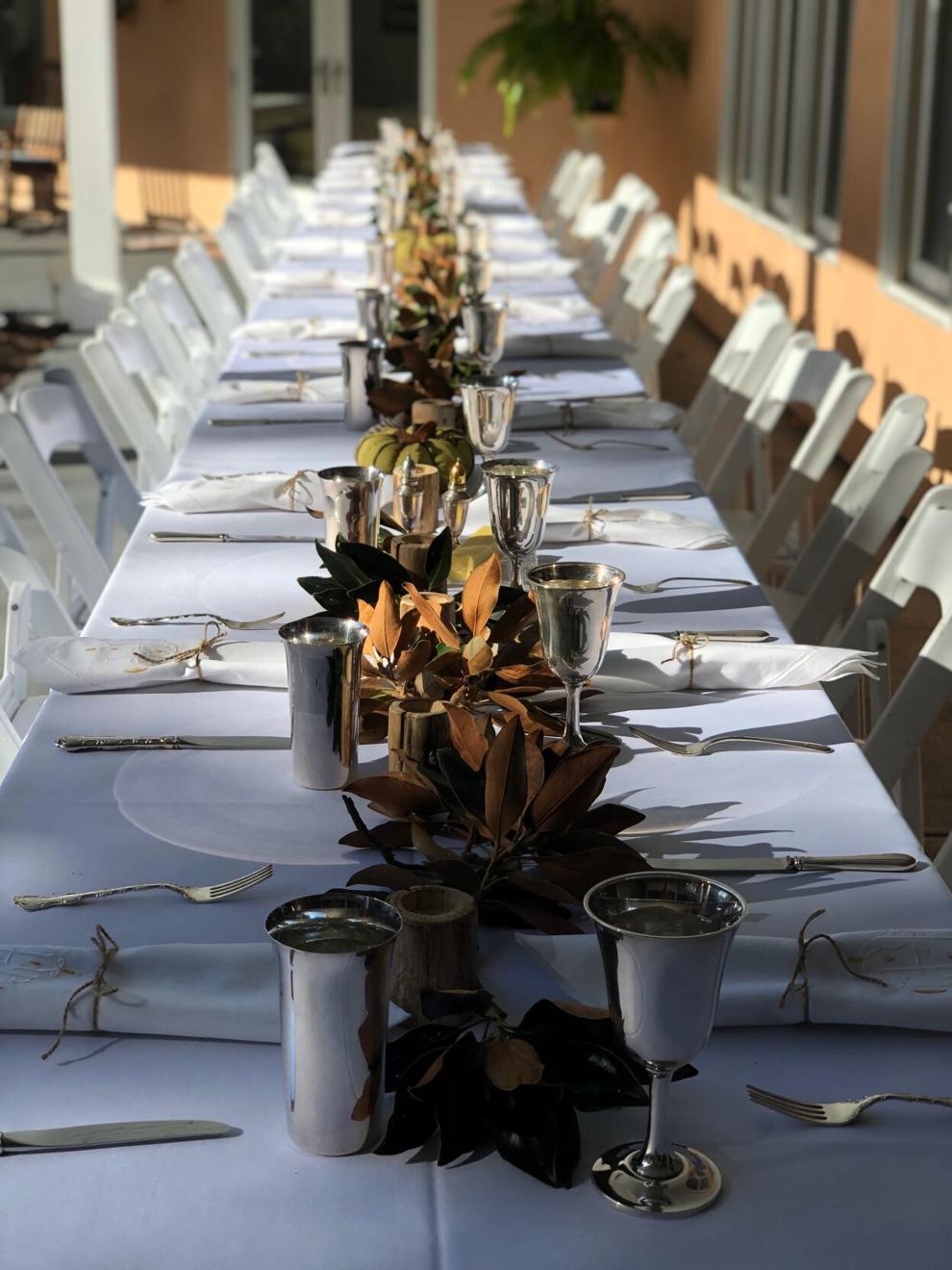 The current owners built the home in 2000 and raised their family here. Deciding to downsize, the now empty-nesters want to remain in the Old Village. "This home has been the gathering spot for them, their friends and all their children's friends," Yorke said.
Those gathering spots are plentiful—from the enormous front porch that runs the length of the home to the spacious grounds with saltwater pool to the bricked grilling station, this unique property provides premium spaces to spread out. Several storage sheds on the property could be used as art studios, converted to a home office, a greenhouse or used for extra storage.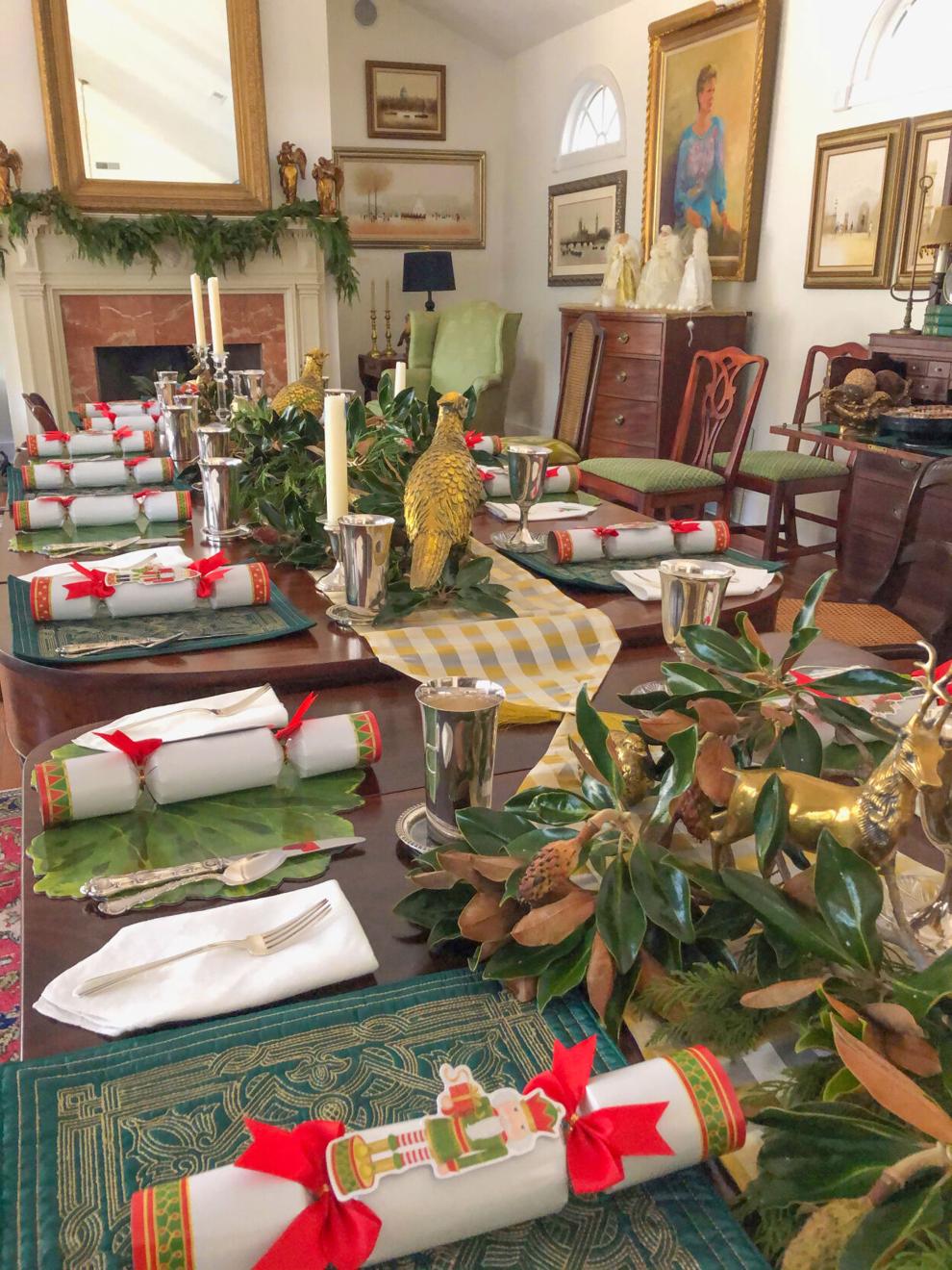 According to the present owners, the property holds a "magical" quality to it.
"We bought this property as two lots and it was our dream spot," the owner stated. "It felt magical to have privacy within the city. It is a spiritual adventure living here."
With windows everywhere, the ability to let fresh breezes in are endless. The kitchen is the heart of this home—open to a family room with beamed ceilings and a massive brick fireplace. After a holiday get-together, there's opportunity for a family basketball game since the grounds have its own basketball court.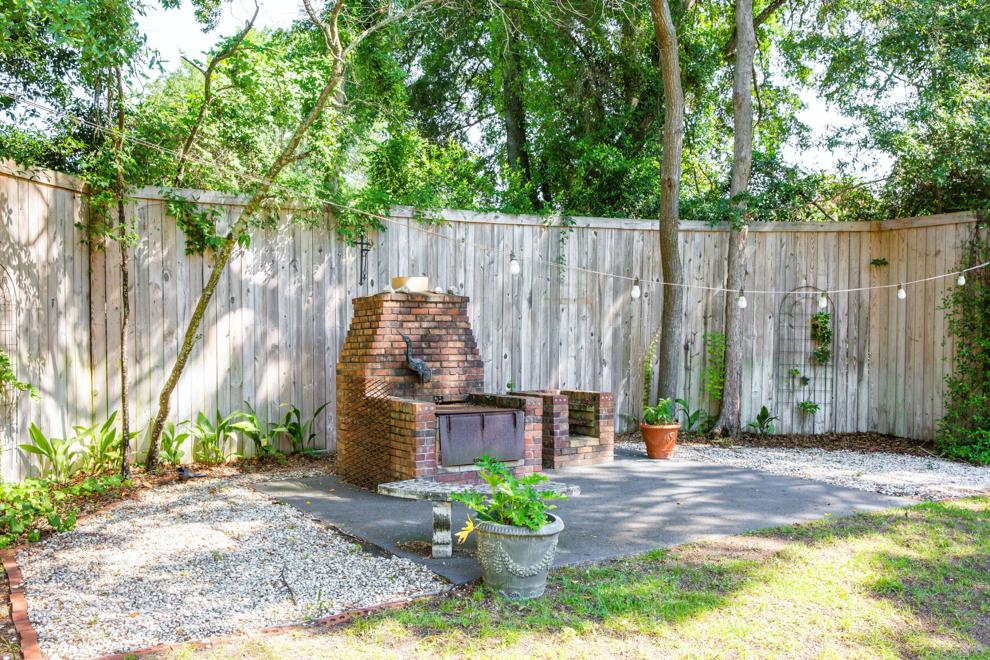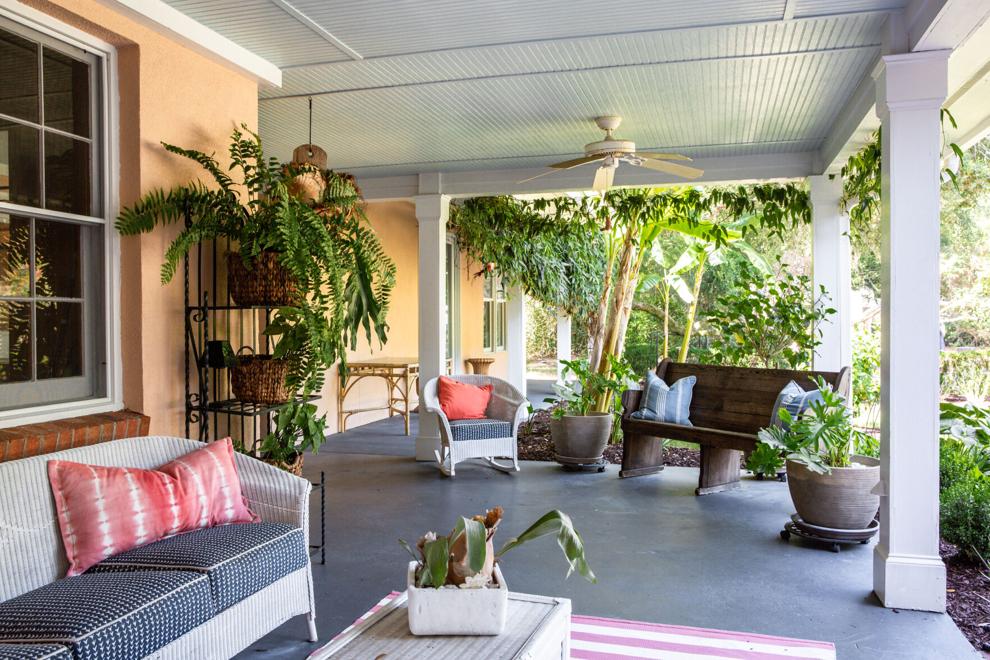 "There's room for a tennis court if a new owner wanted one," Yorke said. "This home holds so many special memories of fun gatherings at the holidays and throughout the year. With its two distinct wings, families can be together yet still have their own space."
The 3,959 square foot home at 424 Greenwich Street lists for $1.875 million.
Beachfront at Belle Mer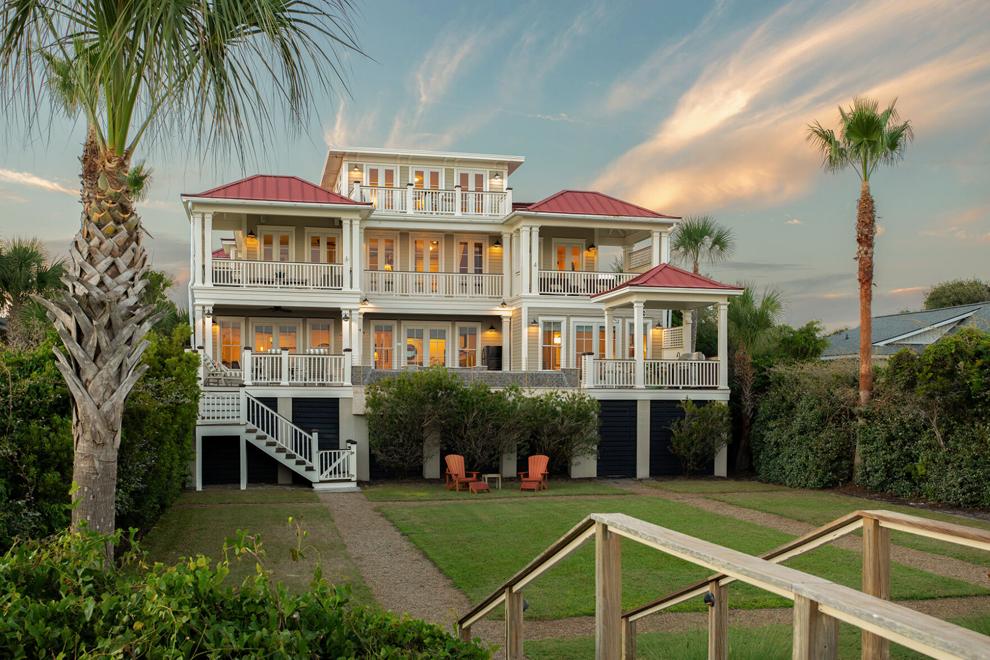 If socially distancing entertaining on a grand scale is your goal, then a nine-bedroom, 10-bath oceanfront home on the Isle of Palms (IOP) could make those holiday get-togethers a whole lot merrier.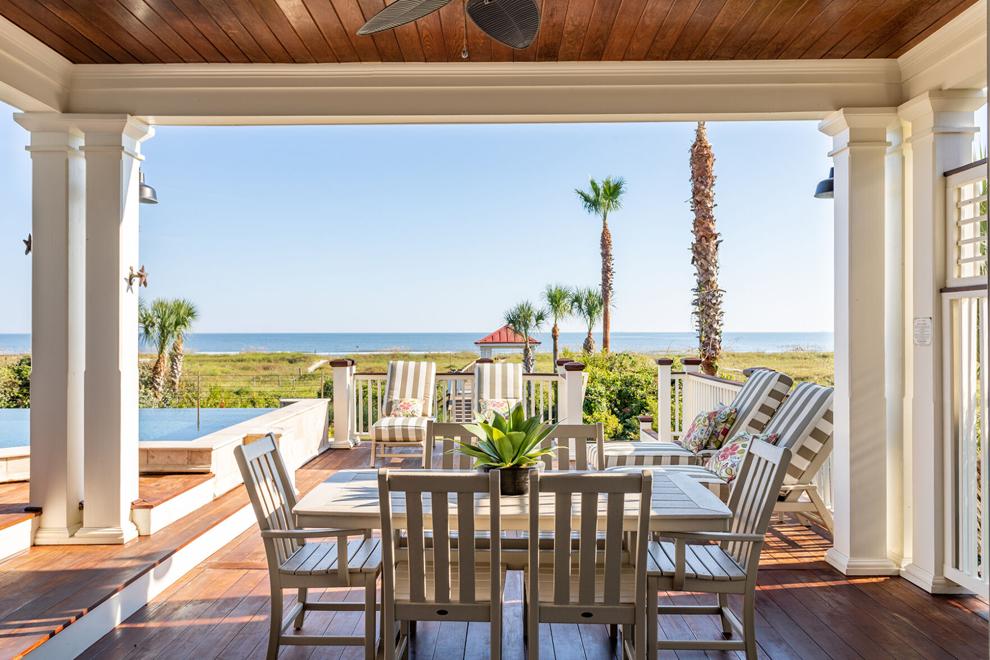 Georgia Nettles and Ruthie Ravenel of Daniel Ravenel Sotheby's International Realty list a 6,896 square foot home at 3908 Palm Boulevard. An "ethereal luxury oasis" is an apt description for a home that overlooks Isle of Palms' beaches and the sea beyond. Blending classic design with a modern, beachy vibe, this sumptious home was built in 2006, has private access to the beach via a walkway over the dunes, and sits on 0.92 acres.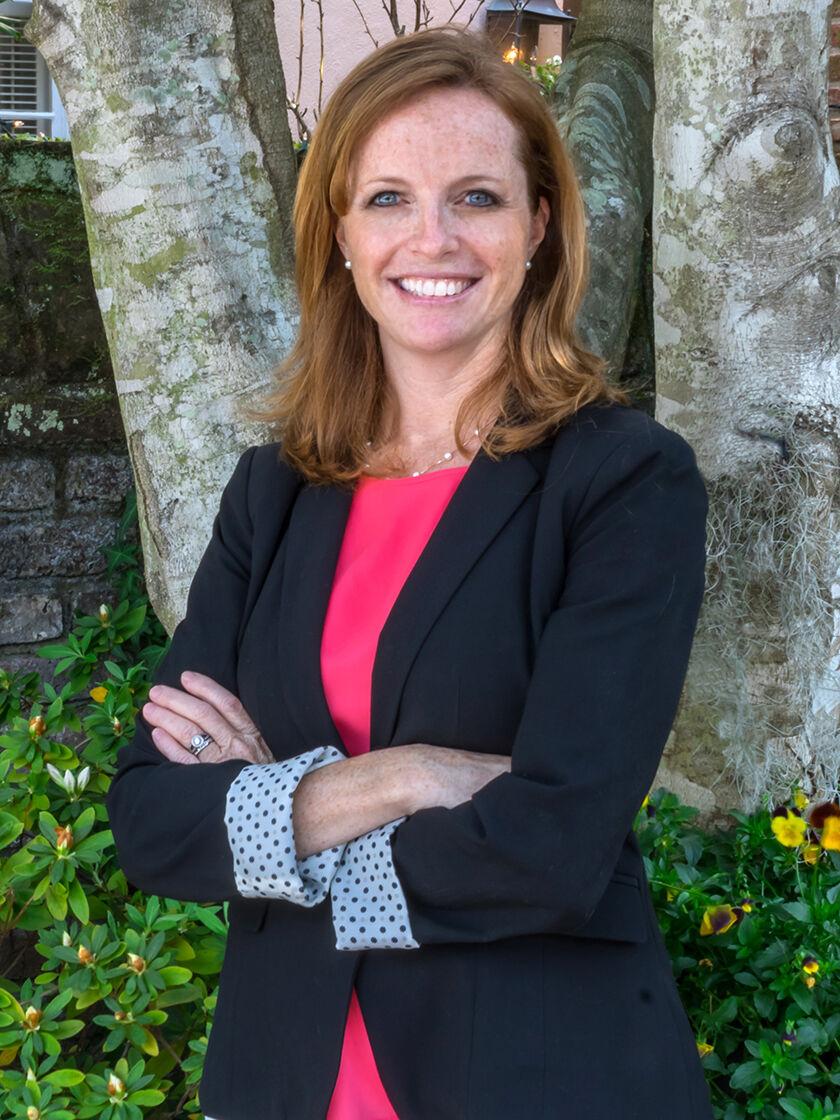 "This home offers many spaces for friends and family to gather for holidays while still remaining socially distanced," Nettles explained. "There are three levels of oceanfront porches, a main deck with an elevated pool and spa, large outdoor kitchen and a large outdoor dining space."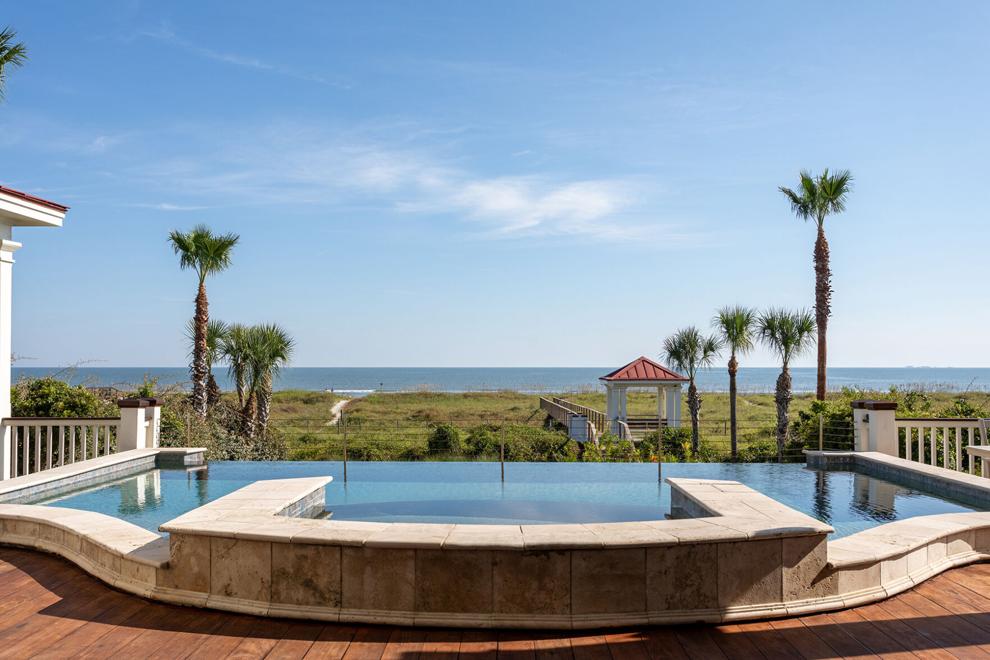 The infinity pool and spa overlook the ocean and the grand estate has hosted celebrities and executives for their go-to getaway. It has a deeded, grandfathered rental license which allows up to 28 guests.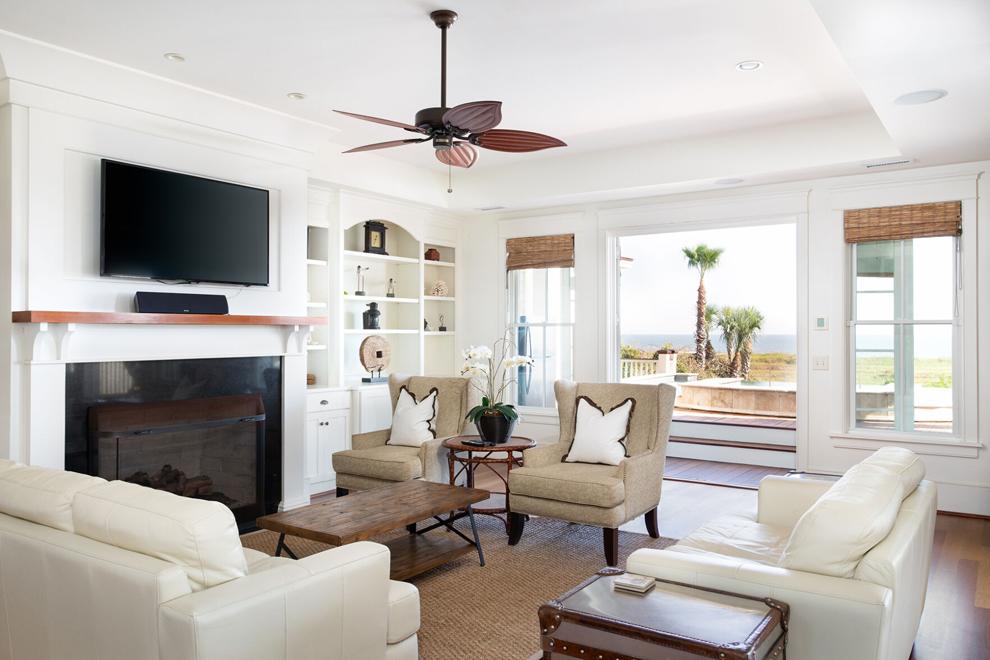 Dubbed "Belle Mer," (beautiful sea), the main level has a large chef's kitchen and wine room, open to the dining and living spaces. The main level primary suite is tucked off by itself and right off the deck and pool. Three guest suites are on this level. Upstairs is a second primary suite with a porch overlooking the Atlantic. Three other guest suites complete the sleeping quarters on these two levels.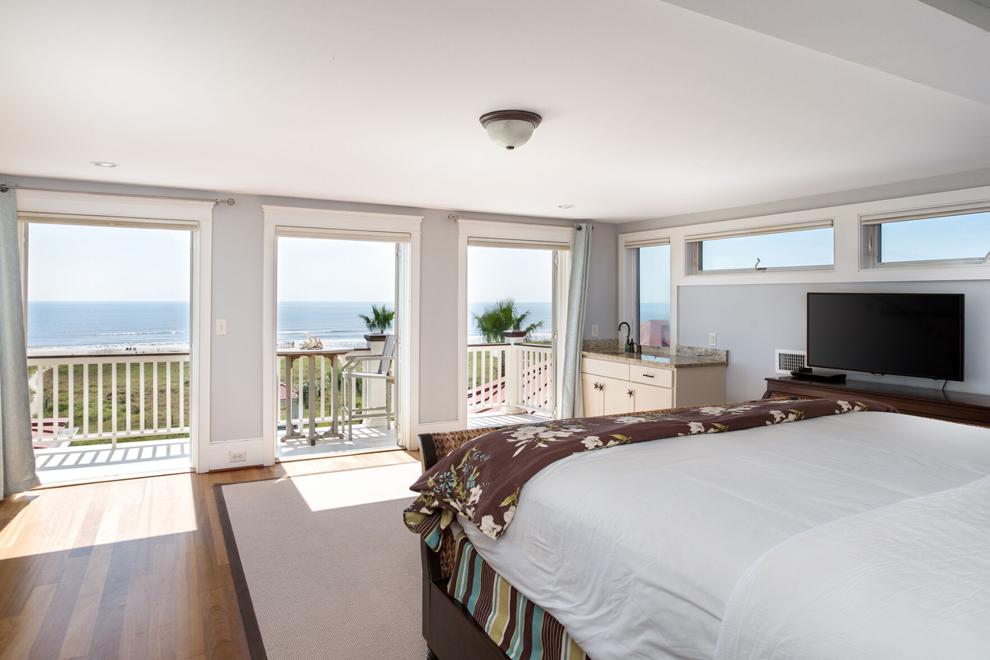 The third level space is a private, retreat-like suite with large bath, closet and an oceanfront deck.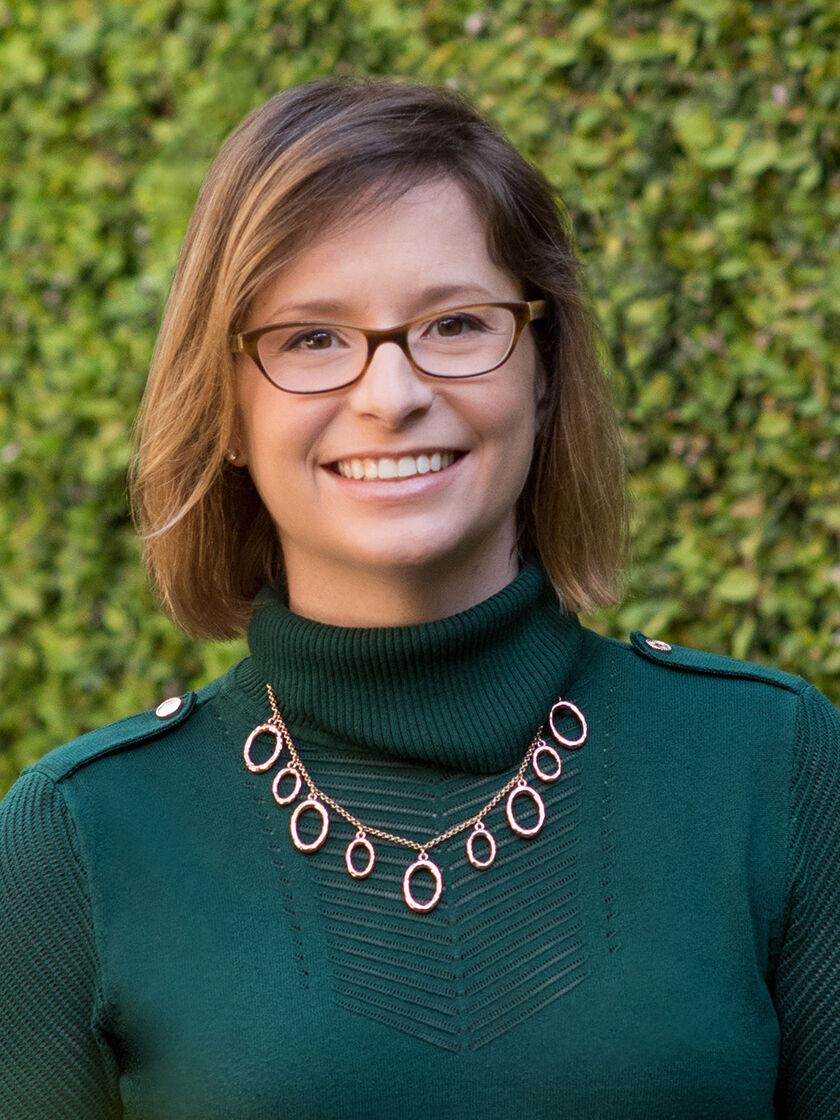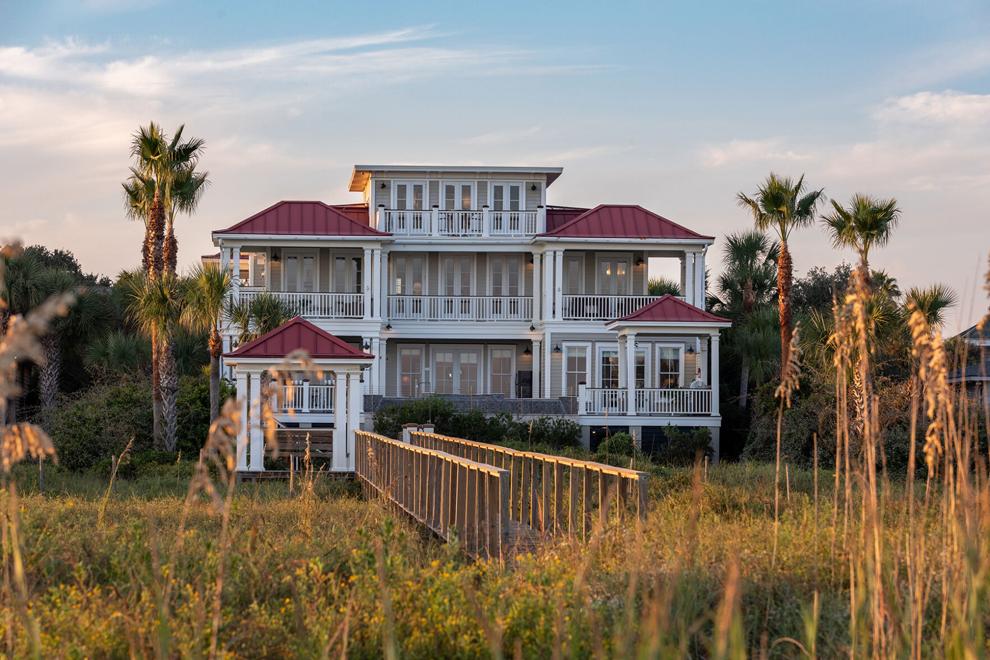 "Pre-COVID, the property owner has hosted many gatherings at Belle Mer," Ravenel said. "The home graciously lends itself to entertaining and accommodating multiple groups. The private and exclusive nature of 3908 Palm Blvd makes this the perfect getaway for extended family and friends. With such a spacious floor plan and multiple living spaces, it allows plenty of room for everyone to feel safe."
The home at 3908 Palm Boulevard lists for $7.95 million.
***
CDC guidelines for hosting and attending holiday gatherings
· Check COVID-19 infection rates in areas where attendees live.
· Limit the number of attendees as much as possible to allow people from different households to remain at least six feet apart.
· Host outdoor rather than indoor gatherings as much as possible. Even outdoors, ask guests to wear a mask when not eating or drinking.
· Avoid gatherings in crowded, poorly ventilated spaces with persons who are not in your household.
· Increase ventilation by opening windows and doors to the extent that is safe and feasible based on the weather.
· If setting up outdoor seating under a pop-up open air tent, ensure guest are sitting with physical distancing in mind.
· Encourage CDC guidelines—wash hands often or use hand sanitizer.
· Provide a list to your guests of your own COVID-19 requirements/expectations in your home.
***
Lowcountry low-risk holiday activities
· Take a long walk on the beach or get out on the water.
· Go for a bike ride.
· Picnic in a nearby park or in your own backyard.
· Visit outdoor farmers' markets.
· Encourage kids to have a holiday sidewalk chalk contest, incorporating holiday expressions or hopeful ones.
· Go to a drive-in movie. Check out Post and Courier's drive-in nights at https://postandcourieradvertising.com/events/drivein-movie/.
· Take an afternoon adventure to Bulls Island.
· Go glamping in your backyard.
· Give. Many people are in need this year—give generously or as much as you can to local food banks and charities.
***
Contact Brigitte Surette at bsurette@postandcourier.com.
ONLINE: To view more photos, visit www.postandcourier.com/real_estate.