In a nondescript lab in the back corner of the College of Charleston's science building, Sam Fink turns a key and waits for the handmade computer beside him to flicker to life.
The makeshift device — a chunk of pink foam topped with computer chips and a small camera — lights up, and seconds later, it's beaming a video feed to an antenna across the room. A few seconds more, and those images will be streaming live to the Internet for the world to see.
As a basic test, it's not much to see. But a few months from now, this process will be stretched to its limits.
This computer will be dangling from a balloon in the stratosphere, sending video to this same antenna, 17 miles below on Charleston's coastline. And if it all still works, millions of people will watch it happen.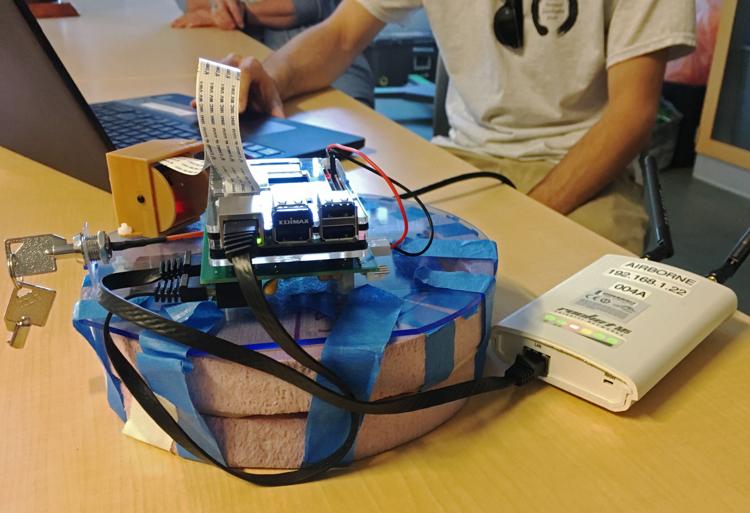 Fink is one of a handful of students at the college participating in an ambitious national plan to document the first solar eclipse to pass over the continental U.S. in four decades. From Oregon to South Carolina, nearly five dozen teams scattered across the country will release balloons and beam down pictures of the giant shadow cast across the earth — in real time.
After tracking the eclipse across the U.S. for more than an hour, the NASA TV broadcast will make its finale over the Palmetto State, with teams scattered from the Midlands to the coast. The last view will come from a vantage point 90,000 feet above the Atlantic Ocean after Fink and professor Cassandra Runyon's College of Charleston team releases the last camera from a boat 12 miles offshore.
The nationwide effort began as an almost outlandish idea to broadcast video from far above the clouds. Even its organizers acknowledge that their first proposal was bold, but it's now poised to become the most-viewed livestream ever.
The concept started simple enough, says Angela Des Jardins, a Montana State University professor who has spearheaded the initiative. She heard about a pilot who flew into the path of an eclipse a few years ago, about how spectacular he said the view was.
"I had the thought, 'If it's cool from an airplane, it's probably really cool from even a high-altitude balloon — from even higher,'" Des Jardins says.
The project she and her colleagues sketched out would blow past planes' cruising altitudes. It would go so high, in fact, that the Federal Aviation Administration would ask them not to release balloons between Columbia and Greenville, fearing they would tangle with aircraft headed toward Atlanta.
The project they drew up would also break new ground in the research community. Montana State had been studying new ways to use high-altitude balloons, but as far as they knew, an eclipse had only been filmed from the stratosphere once, with a GoPro camera sent above Australia.
It had never been filmed over a wide expanse in a coordinated effort. And it had certainly never been streamed live.
So over the past few years, they recruited help from Space Grant groups across the country, looped in dozens of students and put together 57 teams — seven of which will launch balloons in South Carolina. They're expected to come here from Alabama, North Carolina and Puerto Rico.
Cassandra Runyon, a College of Charleston professor who runs the state's Space Grant Consortium, says she's sure the project has inspired a new crop of students like Fink to consider a career in space research. And she says the ability to get video and data from small cameras and sensors high in the atmosphere in real time could open new areas of research.
The project will take off in August with financial backing from NASA, costing about $1 million in all. And the result will stream live on its website, a spectacle that's expected to draw hundreds of millions of viewers if search traffic and the space agency's past broadcasts are any indication.
The sheer number of viewers will present a technical challenge in its own right, one that will be managed from the Lowcountry as the eclipse passes.
Once it's sent down to the ground, the video will pass through software built by the Charleston-based startup Stream. The Daniel Island company signed a contract with NASA in March to distribute the broadcast.
The three-year-old startup has sold its livestream software to big brands like the NFL's Jacksonville Jaguars and the Volvo Car Open tennis tournament. But nothing it's done has come close to the eclipse project, according to Will Jamieson, its chief executive.
"If the numbers NASA projects are accurate, this will be the most-viewed livestream ever," Jamieson said. "Not only will this be our biggest livestream, it'll be the world's biggest livestream."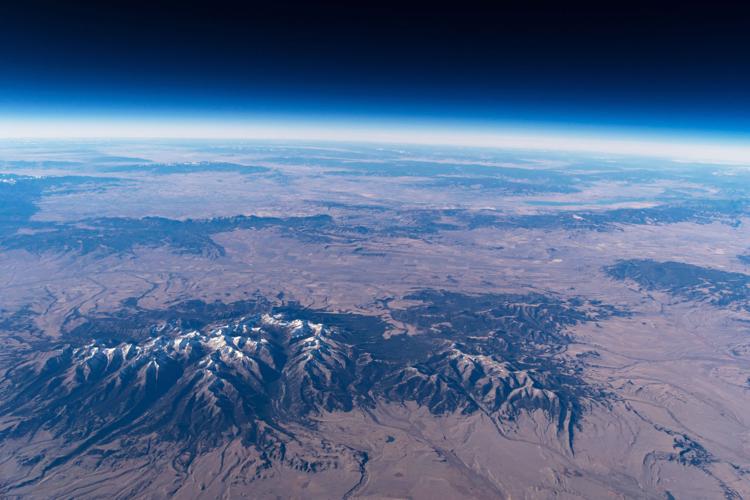 If it all works, those viewers will see a view of the eclipse they'd never see from the ground — not even in path it will cut across South Carolina as it obscures the sun for two and a half minutes.
They'll watch the moon's enormous shadow approach from hundreds of miles off the coast of Oregon, pass over the Rocky Mountains and Yellowstone National Park and march through the Midwest and Tennessee.
They'll see feeds from balloons launched in Orangeburg, Moncks Corner and downtown Charleston, showing a huge swath of South Carolina from up high.
And then, about an hour and a half after it came into view over the Pacific Ocean, they'll watch the shadow pass off the coast and trail off hundreds of miles into the Atlantic.